Back to blog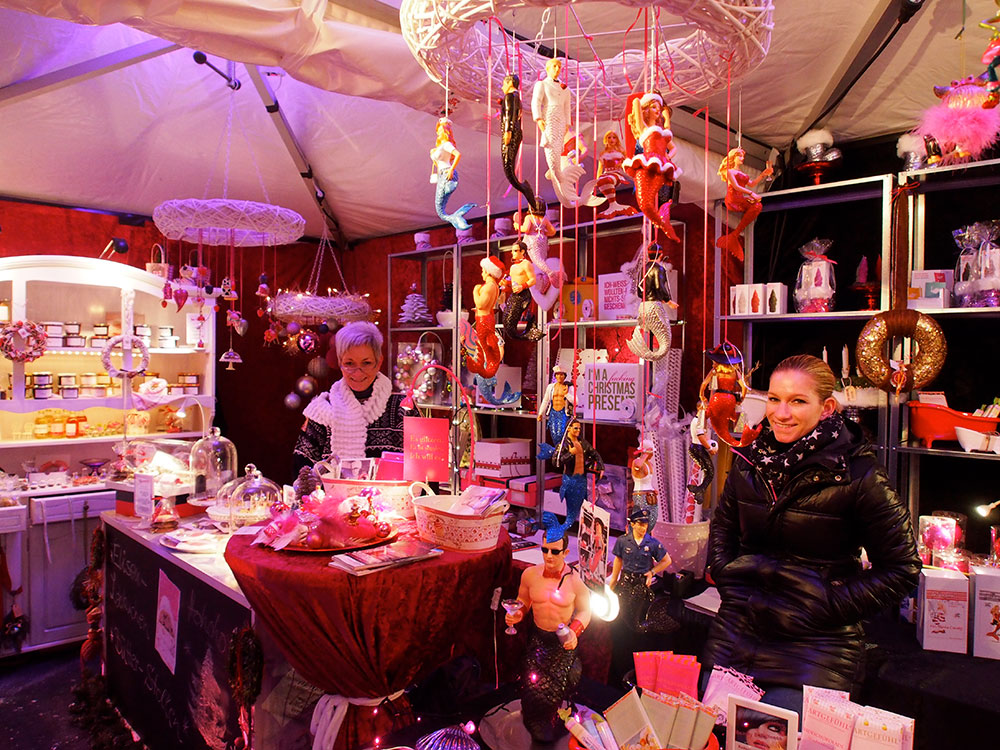 Christmas markets are one of the major highlights of the season but there's only so many times you can see the same wooden toys and drink the same glühwein. If you're craving something different to do while still wanting a bit of Christmas spirit then try one of these alternatives markets.
Paris
Fantastic Food at the Gourmet Christmas Market.
What's the best part of Christmas? The food of course. So why not experience the Gourmet Christmas Fair? The fair is located at Place de la Bourse in the Palais Brongniart and showcases the best French produce, baked goods and regional delicacies.
Food experts and chefs will be on hand to give you advise to ensure you prepare the best Christmas meal possible.
When does it open? – 19 December to 22 December.
Where is it? – In the Palais Brongniart.
Madrid

Sweet Treats at The Feria Dulces de Navidad.
This is a Christmas market just for sweets and desserts. Head to the Royal Theatre and the market is located outside.
Even people with the sweetest of teeth will struggle to try everything, but we won't blame you for trying! There are biscuits, traditional Madrid sweets, Arabic sweets, fried churros, hot chocolate and tasting the polvorones cookies is a must.
When does it open? – Now until 8 January.
Where is it? – In front of the Royal Theatre.
Barcelona
Antique Curiosities at Mercat Gòtic.
The Fira de Santa Llúcia market takes over much of Barcelona during the festive season but it's not the only Christmas market in the city. Hidden away near Plaça de Catalunya is a small market selling a huge number of antiques.
The wares at Mercat Gòtic Christmas market range from expensive rarities to more modestly priced offerings. So it's a great place to find something for the antique collector or hipster in your life!
When does it open? – Every Thursday (Throughout the year).
Where is it? – Avinguda de la Catedral (near Catedral de Barcelona).
Munich

Medieval Revels at Mittelaltermarkt Munchen.
So far we've discussed options that are a little outside the norm. But maybe they're not alternative enough for you. Maybe you would prefer something with a "King Arthur" vibe. (Well, maybe not King Arthur, it is in Germany after all!)
This Christmas market has the taste of the medieval. There are renaissance dancers, musicians playing instruments from the middle ages and even a blacksmith demonstrating his craft.
When does it open? – 24 November to 23 December.
Where is it? – The Marienplatz.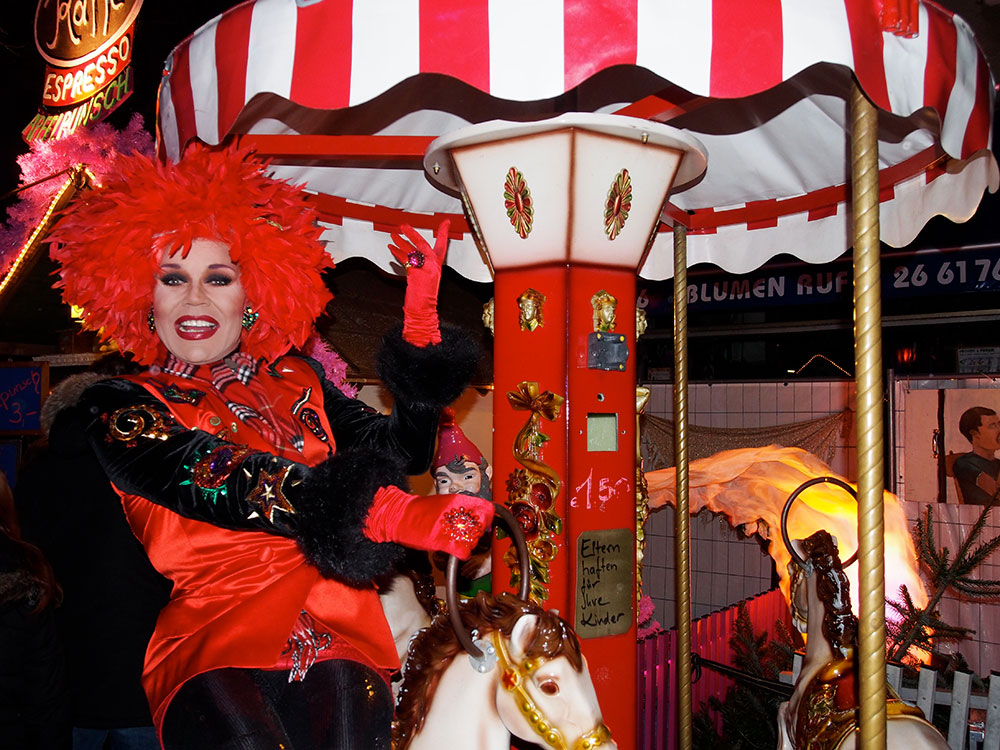 LGBT Friendly Parties at Pink Christmas Markets.
Tired of the usual Christmas offerings, the gay community of Munich started an event that provided something a bit different while still sharing in the festive spirit. Pink Christmas welcomes "Gays, locals and guests" to join them for traditional Glüwein and nightly performances by drag acts and DJs.
When does it open? – 25 November to 23 December.
Where is it? – Munich's Glockenbachviertel.
Berlin
Snow Sports at Winter World.
If you're getting bored of the usual stalls and stands, Winter World brings snowy slopes to the Potsdamer Platz. Take part in a variety of winter sports, like snowboarding and ice-skating and have fun on Europe's biggest mobile snow tubing run. Then when you need a bit of warming up, try the hot punch at one of the traditional German taverns.
When does it open? – 4 November to 1 January.
Where is it? – The Potsdamer Platz.
Hamburg
Acrobatic Waiters at The Rathausmarkt market.
Every year this major event is hosted by Roncalli's Circus. So you'll find punch served by clowns and acrobats as well as the fun of the fairground with brightly lit carousels. Buy sweets and toys from the markets stalls and 3 times a day you can watch Santa fly his sleigh overhead!
When does it open? – 21 November to 23 December.
Where is it? – The Rathausmarkt (Hamburg's Town Hall).
X-rated X-mas Gifts at St Pauli Christmas Market.
Hamburg is home to the world's only erotic Christmas market, hosted in the city's red-light district, St Pauli. At this Christmas market you'll find the usual hot drinks and edible treats. But you'll also find sex-toys, erotic displays and topless waitresses.
When does it open? – 17 November to 23 December.
Where is it? – St Pauli.
London

Japanese Delights in London.
Christmas market's tend to be German or Scandinavian but this market encourages its visitors to embrace Japanese culture instead.
At Hyper Japan's Christmas market you can craft your own lucky charms to bring good fortune in 2017 or add a special touch to your Christmas cards with special washi paper. If it's food you're after there are Japanese sweets to buy and you can even try a slice of cake in the maid café!
When does it open? – 25 November to 27 November (so you need to be quick!).
Where is it? – Tobacco Dock.

Botanical Beauties at Kew Gardens.
We're not 100% sure this one counts as a Christmas Market but you can buy mince pies and Christmas gifts so we're counting it. Each year Kew Gardens design an incredible wonderland of light and colour. There's a new trail for 2016 which includes a tunnel of light and the scented "Fire Garden".
Once you've experienced the beauty of this botanical display, you can take the kids to see Santa at the North Pole and jump on a vintage ride or two!
When does it open? – 23 November to 2 January (not open 28, 29 November, 5, 6, 12, 13, 24 and 25 December 2016).
Where is it? – Kew Gardens.
We do hope you've enjoyed this taster of what Christmas Markets Europe has to offer. If you think we've missed a good one or maybe you can think of markets in other parts of the world, please let us know on Facebook or Twitter!
Photo Credits:
Feria Dulces Christmas via Guias-Viajar.com
Munich Medieval Market via Flickr
Rathausmarkt Market via Flickr
Japanese Sweets via Flickr
Kew Gardens Christmas via Flickr
Back to blog