;
Mexico City Metro is the navigation app that makes travelling by metro 
public transport

 in Mexico City simple

Whether you're visiting the Palacio Nacional or just finding your way home, Mexico City Metro is here to guide you every step of the way. The journey planner can find you the best route in seconds from just a start and end point. So no matter if you are travelling to Mexico for the first time or just heading to somewhere new at the weekend with Mexico City Metro you can find your way around like a true expert!
Tap, tap, tap!
Pan and zoom your way across Mexico with ease using our simple, interactive maps. We'll even show your route on the map.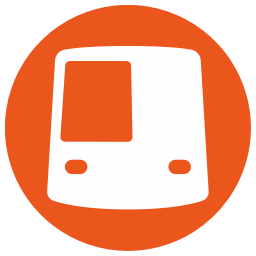 Step-By-Step Guides
There's no need to go looking for maps on the train and in the stations – everything you need is available in one handy app. The journey planner contains step-by-step guides on a clear and completely interactive Mexico City metro map. Highlighting the changes you'll be using so you know exactly when to get off the train.
Mexico City Metro review on Google Play
★★★★★
Excelente te da las rutas bien indicada.
Enrique L. | 29th December 2017
Mexico City Metro review on iTunes
★★★★★
Great app. Super helpful to get around CDMX.
Hikerak | 21st October 2017
Mexico City Metro review on Google Play
★★★★
Es muy buena,muy fácil….  me ha ayudado  mucho. Sigan así.
Rodolfo G. G. | 2nd August 2017
– Did You Know? –
At just $5 MEX per ride (about $0.26 US) Mexico City has one of the world's cheapest metro systems.
– Did You Know? –
During rush hours the front cars of the train are reserved for women and children. At these times men are not allowed to pass the gate marked Women and Children Only or "Solo Mujeres y Niños'".
Additional Features
Mexico City Metro Plus
Did you know we offer a premium service? Subscribe or make a one-off payment in the app to gain access to:
An ad-free experience – Proper VIP treatment, with no ads, ever
Priority support – Problem with the app? We'll be there to help you out