Service Alerts
A new feature is here for New York Subway! Now you can get live status alerts sent directly to your phone. So when there's a delay or a change in service, you'll be one of the first people to know about it. Notifications are so easy to set up. Here's how…
Step 1:
Open the Service Status screen from the side menu and tap the edit button.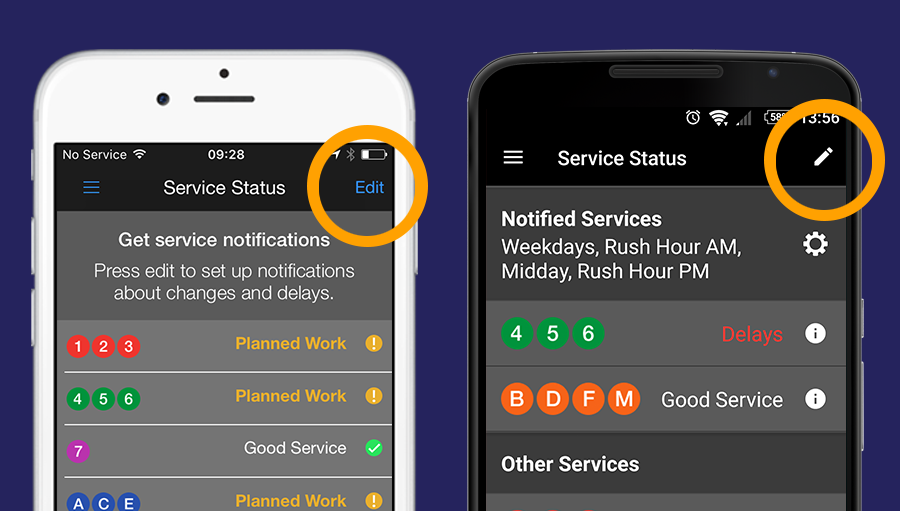 Step 2:
Drag the services you would like alerts for to the top of the screen (above "Drag your services here"). Then press the tick or "done" when you're happy with your selection. By choosing which services you want to be notified about you'll never get an alert about a subway train you don't use.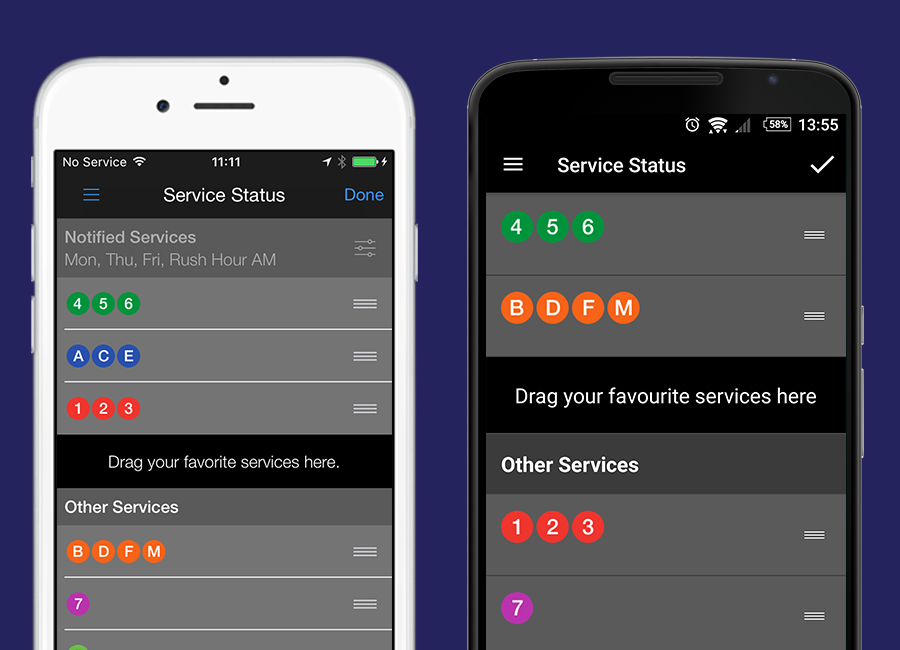 Step 3:
You will now see a box at the top letting you know when you are set to get notifications. You can edit this by tapping the menu icon to go to the options for times.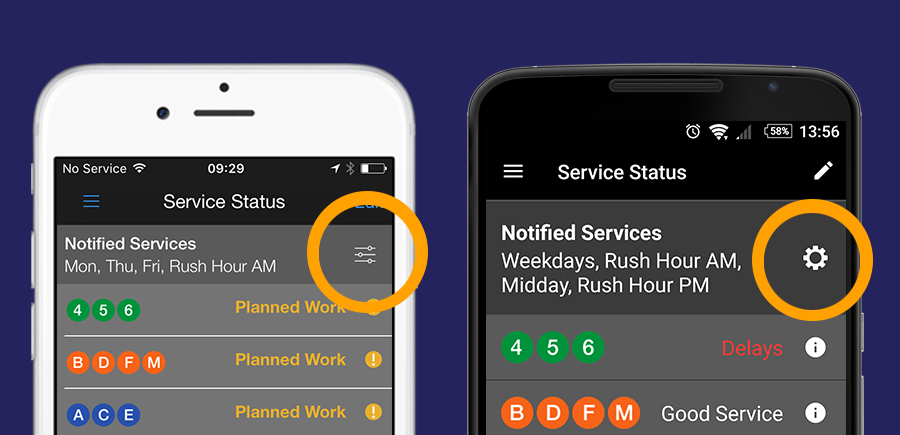 You can choose the morning rush hour, midday, the evening rush hour or 24 hours, so you'll never be interrupted at a bad time. Then select the days you need. Press the tick or "done" when you're finished.
And that's it! You will receive notifications as soon as a Service Status change happens. Open any notification to be taken directly to the Service Status screen so you can read the details of the change.