Back to blog
The World Para Athletics Championships are taking place in London for the first time ever. This is going to be the biggest London event of its kind since the Paralympic Games in 2012.
Between the 14th and 23rd July athletes from around the world will be coming to London to compete in events like the 400 metre race, shot put, javelin throw and relay race.
TfL are always looking at ways to improve accessibility on the Tube and they provide a lot of useful information. While looking for more information we came across a hidden gem, which is what we wanted to share with you today.
The regular Tube Map is quite complicated but for a wheelchair user or person with limited mobility it can be hard to tell what stations you can use. But did you know that TfL has made a Transport Map especially for avoiding stairs?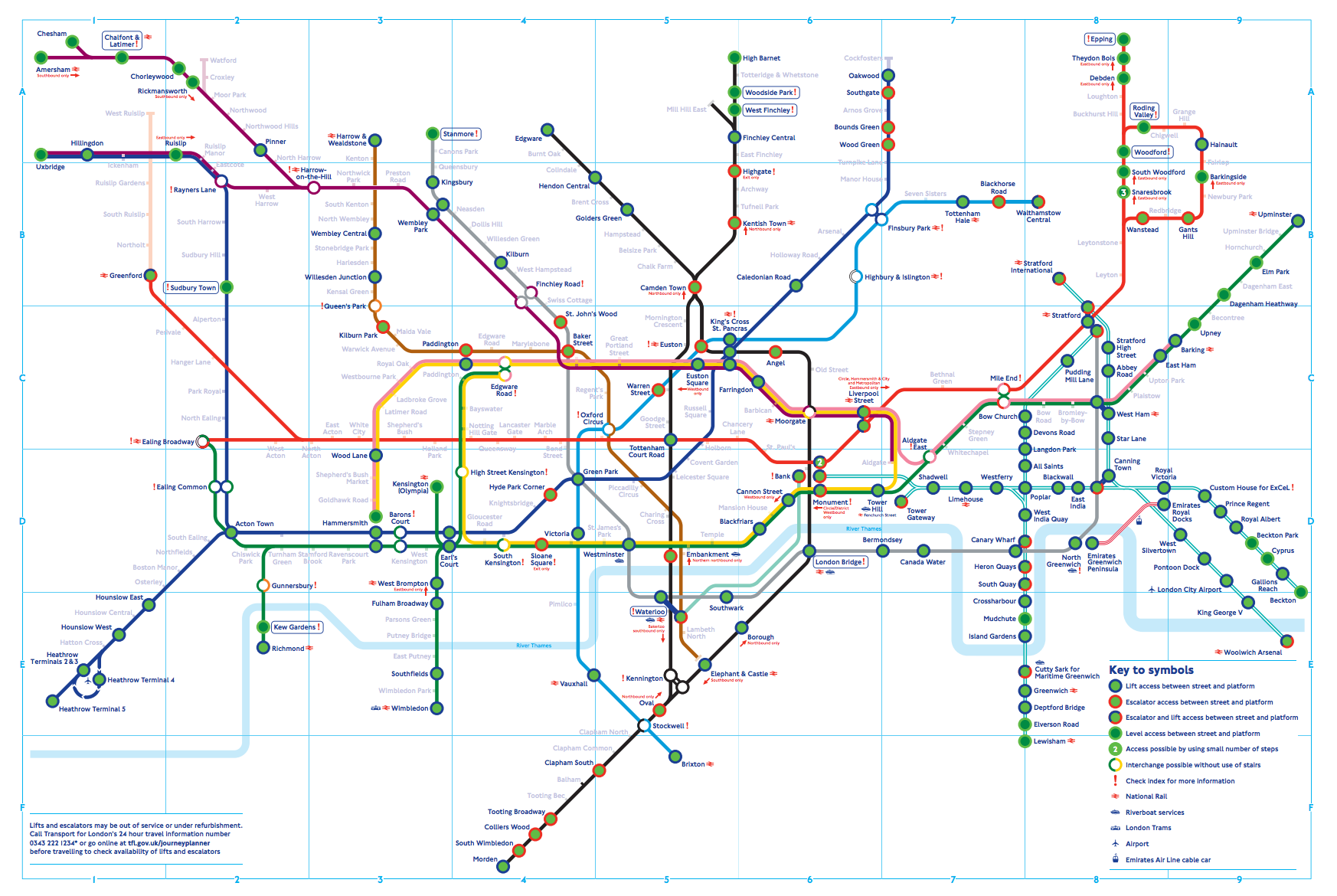 The green dots indicate stations where it's possible to avoid steps when travelling between the street and the platform. There are four different categories. Lift access, escalator, escalator and lift and then stations where the platform is on the same level as the street.
Rings that don't have a green middle (like the one at South Kensington) indicate where you can change between lines without using steps but you can't get to street level.
If you're planning on travelling to the Para Athletics the event is held at London Stadium. The nearest stations are Pudding Mill Lane, Stratford and Stratford International. All of these stations are great in terms of accessibility. But what routes can you use to get there? Well what's obvious straight away is how many accessible stations there are on the DLR. So if you're coming from places like Greenwich or Monument, you've not got anything to worry about.
Further in to the centre of London, step-free stations become a little sparser. But key stations on the Circle line are either step-free to the street or between lines. Major train stations also tend to have lifts for step-free access.
With the help of the TfL Step-free Tube Map you can really start to put together an accessible journey. But did you know that the Tube Map app on Android has an accessibility feature?
If you tap on a Tube station and then go to "Accessibility & Maps" you will find accessibility ratings not just for the station itself but for each individual platform. With this you can get a much clearer idea of what it's like to get to the specific line you want to use.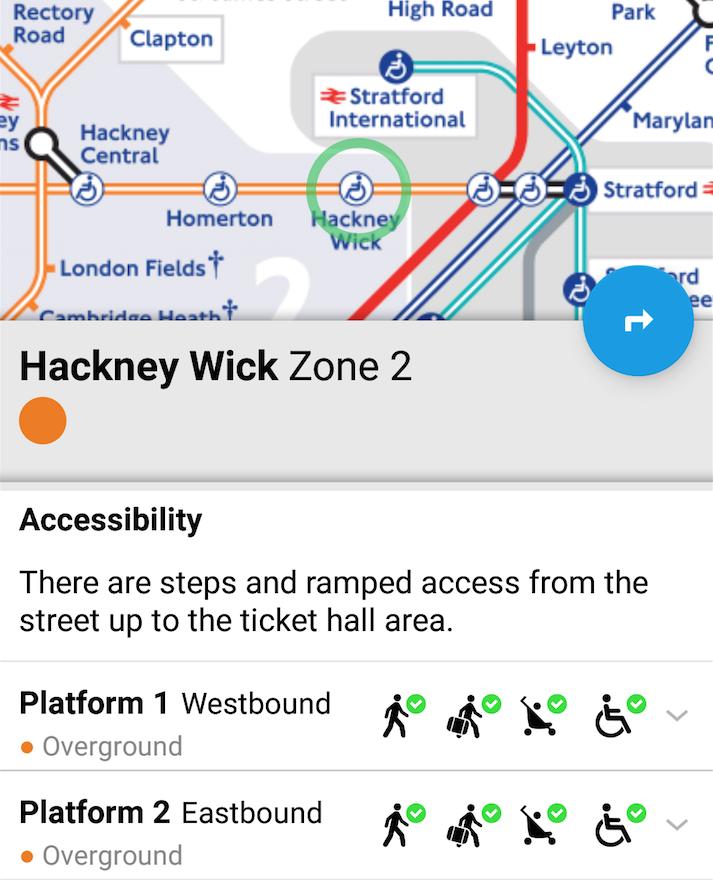 We've looked at the accessibility for Hackney Wick, an Overground station that's close to London Stadium. You can see that the station is fully accessible so it's another good option for getting to the Para Athletics.
You'll notice that the ratings are split in to four categories. These are wheelchair users, people with baby buggies, people with luggage or limited mobility and then people with full mobility. This means you can find the information that's right for you.
If you want to try this feature for yourself, Tube Map is free to download from the Play Store. Find it here or click on the button below.
The World Para Athletics Championships will be one of the biggest sporting events of the year, with competitors arriving from across the globe. If you would like to learn more about the Para Athletics visit the official site.
The original TfL step-free map can be found on their accessibility maps page.
Back to blog