A travel guide to
Barcelona.
Known for
Architecture, Beaches, Food, Art, Nightlife, Camp Nou, La Sagrada Família…
This is
Barcelona

.

Barcelona, the capital of Catalonia and one of the most vibrant cities in Spain, is a must-visit destination for anyone looking to experience the best of Mediterranean culture and architecture. From the iconic works of Antoni Gaudi to the bustling markets of La Boqueria and the lively beaches of Barceloneta, Barcelona has something to offer for everyone. With its rich history, delicious cuisine, and endless cultural attractions, the city is a treasure trove waiting to be explored. With a reliable and efficient metro system, getting around Barcelona is easy and convenient, making it the perfect destination for a memorable holiday. In this travel guide, we'll take you on a tour of the city, highlighting the best things to see and do, as well as provide helpful tips for getting around and making the most of your time in Barcelona.

Looking for something in particular? Use the quick links below to jump to the exact section you need.
Weather in Barcelona
Barcelona is a popular holiday location for it's warm summer and mild winter.  August can be especially hot and humid, so if you're not a fan of the heat you might want to go in May or June instead.
If you want to enjoy a bit of sun, avoid October and November, as it's more likely to rain and be overcast.
As a coastal city in the Mediterranean, Barcelona has a Mediterranean climate. In the summer months the Azores high dominates the weather. It is hot and dry in summer. The average summer temperatures are around 28°C.
Average temperatures in Barcelona
January 12°C (54°F) | February 12°C (54°F) | March 14°C (57°F) | April 17°C (63°F) | May 20°C (68°F) | June 24°C (75°F) | July 26°C (79°F) | August 26°C (79°F) | September 23°C (74°F) | October 20°C (68°F) | November 15°C (59°F) | December 12°C (54°F)
Currency in Barcelona, Spain
The currency in Barcelona, Spain is the Euro – €
Bank notes are for €5 and higher. There are 100 Cents to 1 Euro. Coins come in units of 1c, 2c, 5c, 10c, 20c, 50c, €1 and €2.
Unlike GBP and US dollars there aren't many popular nicknames for the Euro.
ISO code: EUR
Symbol: €
Bank notes: €5, €10, €20, €50, €100, €200, €500
Coins: 1c, 2c, 5c, 10c, 20c, 50c, €1, €2
Tipping in Barcelona
Tipping culture is fairly relaxed in Barcelona. You are only expected to tip in restaurants at 5%-10% of the bill. In bars and cafés it's also typical to round up the bill to the nearest Euro.
It's a similar story when taking a taxi in Barcelona. It's not necessary to tip but if you would like to say thank you for good service then you could give them €1 or €2.
Generally speaking, you do not have to tip unless you want to.
Internet
If you intend to spend more than 2 days in the country, we recommend getting a local SIM card so you can stay connected with friends and family.
Barcelona Wifi is a service provided by Barcelona City Council that allows you to connect to the internet through access points located throughout the city. These hotspots can be found everywhere, such as museums, parks, markets, libraries and even the beach. In order to connect, you will have to provide your email address, say whether you are a resident of Barcelona and accept the conditions of use. Unfortunately, the connection speed isn't the fastest but it's a good option if you need to check Whatsapp or google something. Look out for the blue W signs as these indicate when you are near a hotspot. The service isn't available 24 hours a day. The typical time of availability is 08:00 to 01:00.
Another option is to access the internet through local businesses such as cafes, bars and restaurants. Many retailers will provide free wifi connection to their customers, look for a sticker or sign that says 'Wifi Gratis'.
This map is available for download on iOS and Android is a great tool for finding Wifi hotspots wherever you are.
Things to do in Barcelona
Barcelona is a city with beautiful architecture, lively streets and great food. Whether you're in the mood for a relaxing day on the beach, an afternoon in a museum or shopping at the market, there are always things to do in Barcelona.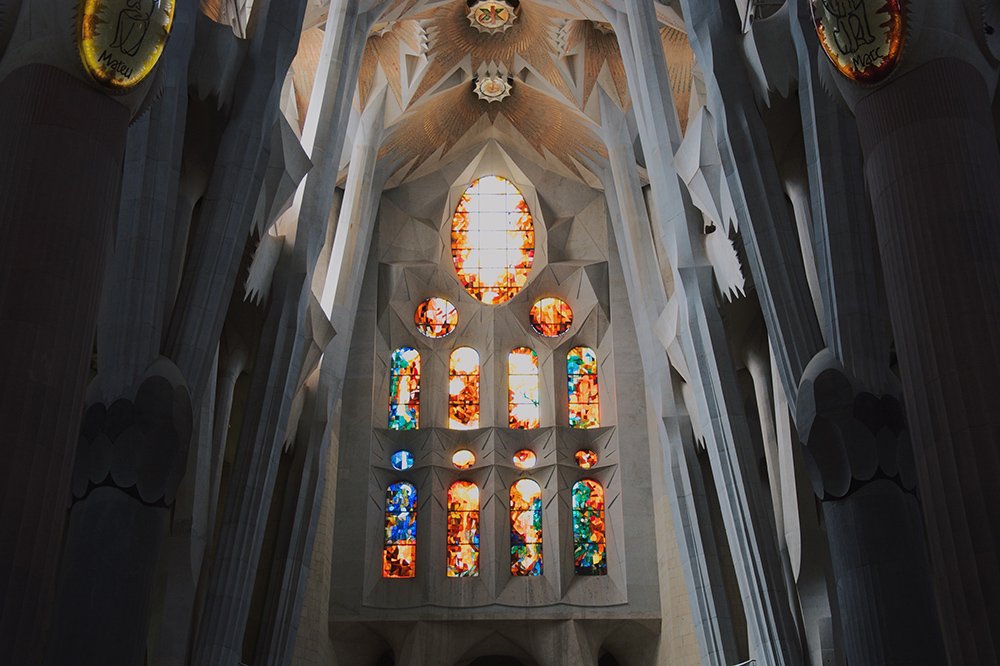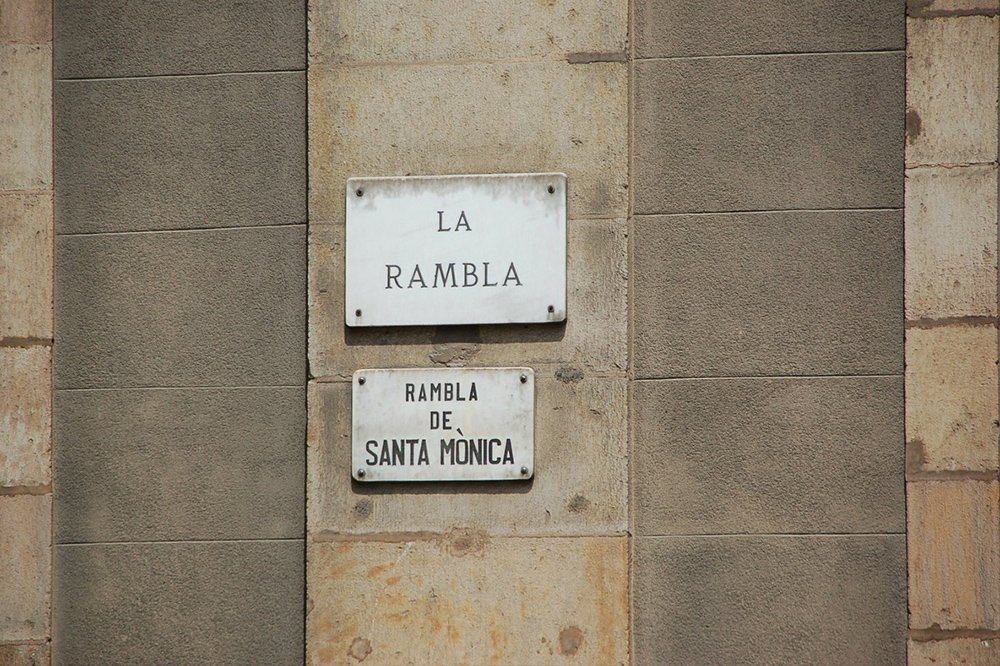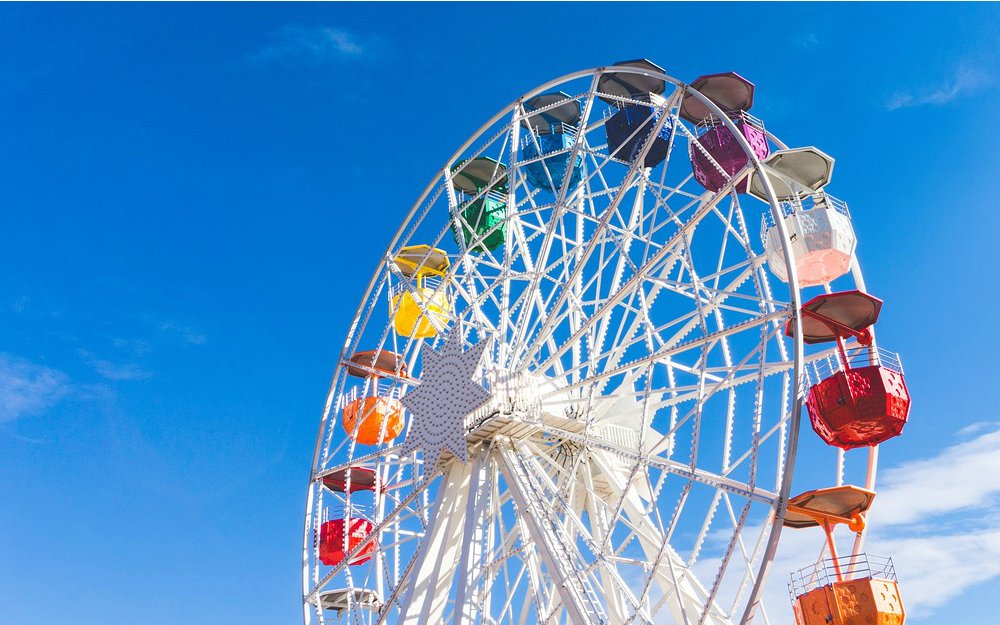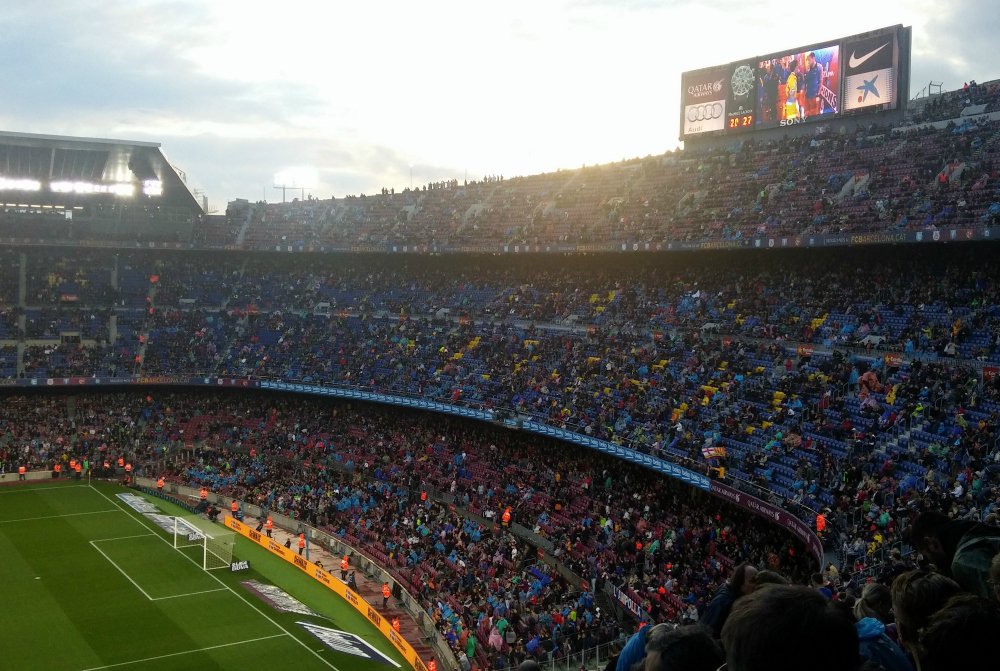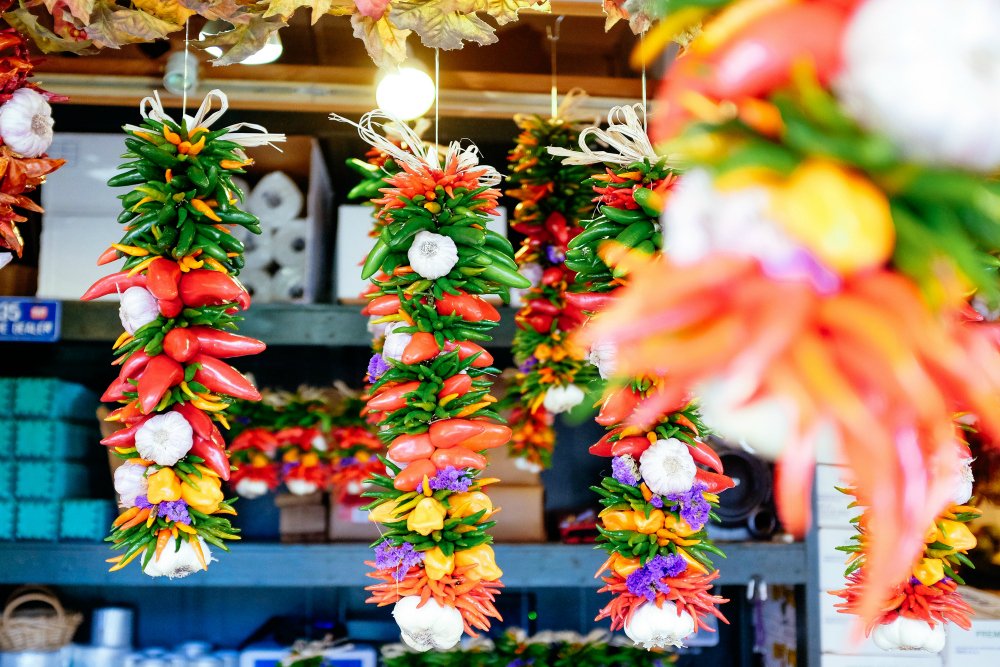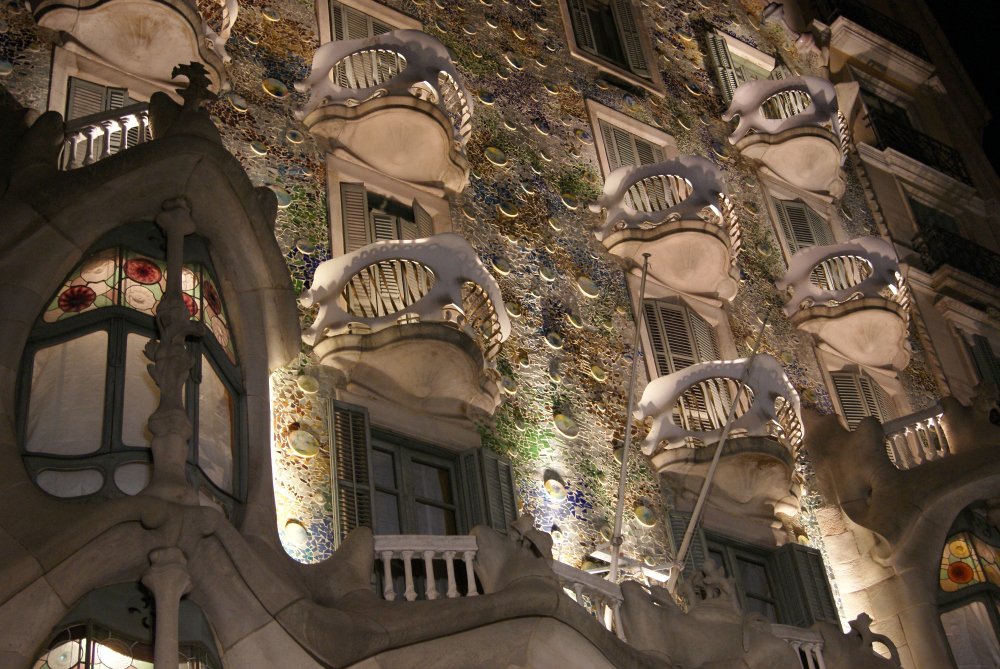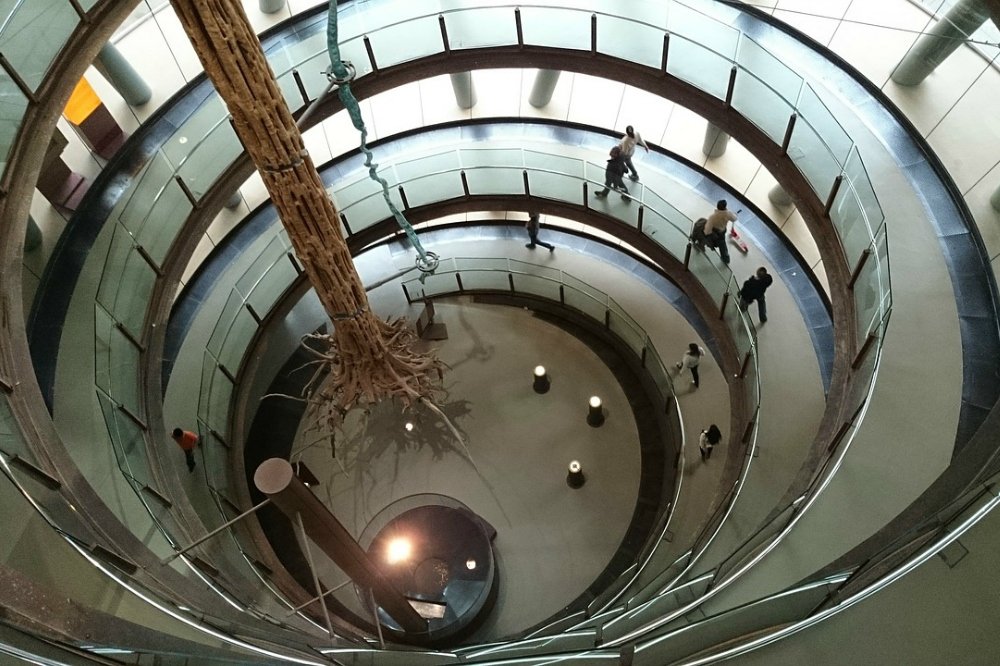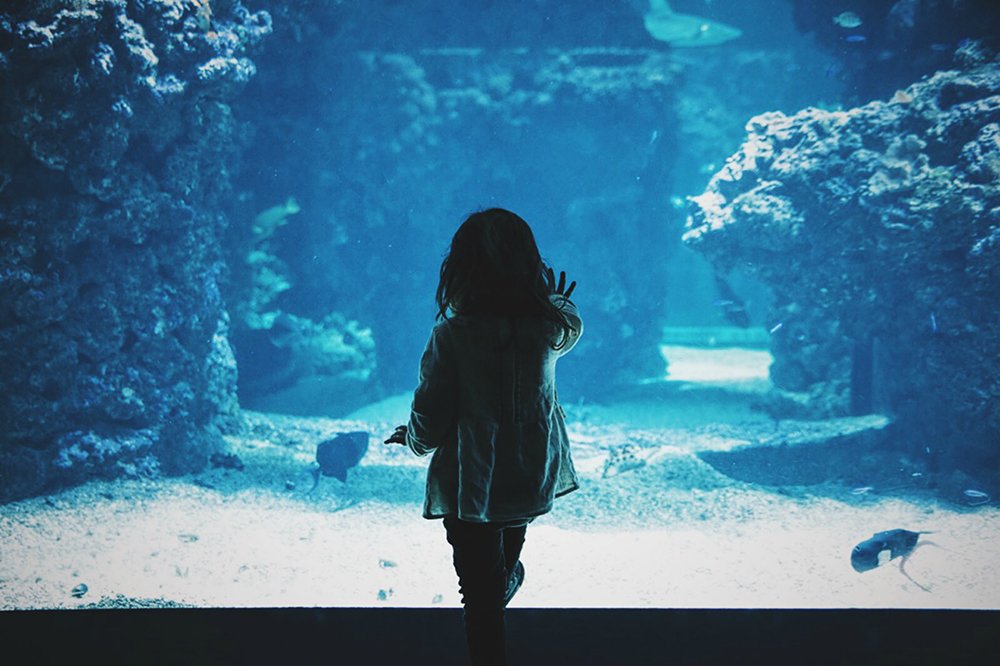 La Sagrada Família
You cannot leave Barcelona without seeing La Sagrada Família. With its unique architecture, enormous size and breath-taking beauty, you haven't seen anything like this before. It's also known for being still under construction, over 130 years after it was started!
La Rambla
For a taste of Catalan culture, take a walk down La Rambla. Along the wide street are cultural attractions, buskers, souvenir kiosks, cafes and more.
Tibidabo Amusement Park
For a change of pace, why not head up Tibidabo Mountain to the amusement park? The park originally opened in 1905 and is Spain's longest running amusement park! We recommend having a go on the Muntanya Russa, a rollercoaster with an amazing view of the city.
Camp Nou
Home to FC Barcelona, Camp Nou is an enormous stadium and one of the most visited locations in Barcelona. Watching a match here is a football fan's dream but if you don't have a ticket, you can still visit the Camp Nou Experience for a tour of the stadium.
Mercat de la Boqueria
A building that is home to a large public market in the Ciutat Vella district. This is a market with a long history (the first mention of it was in 1217) and is one of the best places to buy fresh produce in Barcelona.
Casa Batlló
This building is a masterpiece designed by Antoni Gaudí. Take a tour around the fantastical house and find surprises around every corner. There are different tours on offer, including an early morning visit where 20 people can look around before the doors open to the public.
CosmoCaixa
Barcelona's major science museum is a great place to go for a day out especially if you need something to keep the whole family busy. There's a planetarium, interactive areas and exhibits with a range of themes.
L'Aquarium Barcelona
Located close to the sea, this aquarium features a wide variety of sea life and things to do. The biggest highlight though, is the shark diving where you put on scuba diving gear and watch the sharks from inside a diving cage!
Pickpockets
Pickpockets are the most prolific crime problem for tourists when visiting Barcelona. While the city is mostly safe for, there are areas where pickpockets operate and that you should be aware of. Pickpockets operate mostly in these areas: Las Ramblas, near Segrada Familia and in the central metro stations. Follow these tips and you should be fine:
Don't carry your wallet in your back pocket.
Don't put phones and cameras on tables at cafes.
Always keep your bag closed and close to your person when in busy areas or in metro trains / stations.
Be wary of strangers approaching or touching you.
Be extra aware while on the beach, watching street shows or while riding on the metro.
Also beware of wearing expensive watches as gangs have been known to target individuals with high-end wrist ware.
If you follow these simple steps and keep your head about you, you should be fine. Just remeber to always be aware of your possesions and your surroundings when travelling about, especially when in the touristy areas of the city.
In case of an emergency call 112 for fire, ambulance or police services.
Using the Barcelona metro
The Barcelona metro is run by TMB (Transports Metropolitans de Barcelona) and is a quick and easy way to get around the city. The Barcelona metro network covers a huge area of the city and includes stops at major tourist destinations, the university and the airport.
With over 140 stations, it covers most of the city and the suburbs, making it a popular choice among locals and visitors alike.
There are a total of 11 lines, identified by number and colour. The lines connect to each other at major interchange stations, making it easy to switch from one line to another. Each station is clearly marked with signs and maps, and announcements are made in Catalan, Spanish, and English, ensuring that all riders can find their way.
The Barcelona Metro is clean, well-maintained, and accessible, with elevators and escalators available at many stations. There are also several stations equipped with bike parking facilities, making it easy to combine public transportation with cycling.
How to get around on the metro
The map of the Barcelona metro will be available to view in the metro stations. However, if you need one to carry with you, our Mapway app includes the official TMB metro map and is free to download on iOS and Android. There is also a journey planner and step-by-step guides to help you get where you need to go and it works offline (so no worrying about Wifi and data!).
Tickets and travel cards
The Barcelona Metro has a simple and straightforward ticketing system, making it easy for both locals and visitors to use the service. Here is a guide to the available ticket options:
Single-journey ticket
This is a one-way ticket that allows you to travel to one destination. You can purchase a single-journey ticket from the ticket machines located in all metro stations.
Multi-journey ticket
If you plan to take multiple trips within a certain time period, you can purchase a multi-journey ticket. These tickets come in packs of 10 or 20 and are valid for up to 90 minutes from the time of purchase.
T-10 ticket
This is a popular option for tourists, as it provides 10 journeys for a fixed price and can be shared among multiple people. The T-10 ticket is valid for metro, bus, and local train services within the city.
Tourist passes
For those who plan to use public transportation extensively, there are several tourist passes available that offer unlimited travel for a set number of days. These passes also provide discounts on select tourist attractions and activities.
Discounts are available for children, students, and seniors. To take advantage of these discounts, you'll need to provide valid ID.
It's important to note that all tickets must be validated before you start your journey by inserting them into the turnstiles located at the entrance to each station. When you exit the station, you'll need to insert your ticket again to open the turnstile and leave.
Where to buy a ticket
Tickets Machines are at all Metro stations. You can pay by coins, notes or credit cards. All ticket machines are touchscreen, available in 8 languages and easy to use.
If you need help with buying a ticket, look out for a TMB assistant dressed in red.
Operating hours of the Barcelona metro
The Barcelona Metro operates from 5am to midnight, from Monday to Thursday. On Fridays and the nights before public holidays, trains run from 5am to 2am. On weekends, service starts at 5am and continues throughout Saturday to Sunday night. During peak hours (approximately 7am to 9am and 5pm to 8pm), trains run every 2 to 5 minutes. Off-peak, trains run every 5 to 10 minutes. The frequency of trains can vary depending on the line and the time of day. On Christmas eve, service starts at 5am and runs until 11pm.
It's important to note that the operating hours and frequency of trains may be subject to change on public holidays and during special events, so it's always a good idea to check the metro's official website or with station staff for up-to-date information.
Accessibility
The Barcelona Metro is designed with accessibility in mind, with several features in place to ensure that all passengers can use the service comfortably. Here are some of the ways the metro accommodates travellers with disabilities:
Elevators and escalators: Many metro stations are equipped with elevators and escalators, making it easy for travelers with mobility issues to access the platforms.
Designated seating areas: There are designated seating areas on trains for passengers with disabilities, as well as for pregnant women and those with young children.
Audio announcements: Audio announcements are made in Catalan, Spanish, and English, ensuring that all passengers can easily navigate the system, including those with visual impairments.
Accessible turnstiles: Wide, accessible turnstiles are located at the entrance to each station, allowing travelers with mobility issues to enter and exit the station with ease.
Assistance: Station staff are available to provide assistance to passengers with disabilities, including guiding them to elevators, escalators, and trains.
It's important to note that while the metro system is generally accessible, there may be some stations that present challenges for travellers with disabilities. In these cases, the metro provides alternative routes or assistance to ensure that all passengers can reach their destination comfortably.
Did you know? The Barcelona Metro first opened in 1924, making it one of the oldest metro systems in Europe.
TMB Buses
While the metro is quicker, there are some places that it doesn't reach and when that happens you can usually get the bus there. If you're catching a bus remember to validate you travel card in the machine if you have one. Try to have it in your hand so you don't hold anyone up.
You can also buy a ticket on the bus using contactless payment methods. A single journey costs €2.40.
The entire bus network is completely accessible for people with reduced mobility.
Taxi
You can hail a taxi from the street and there are also taxi stands. Taxis have a base charge of €2.30 plus €1.21 per kilometre from 08:00 to 20:00 (Monday to Friday), or€1.45 per kilometre at all other times. An extra €4.30 will be added to take you to/ from the airport.
Alternative transport
Barcelona is a city with a well developed transportation system, but there are also several alternative methods of transport available for those looking for a different way to explore the city. Here are some of the alternatives:
Bicycle
Barcelona has a bike-friendly infrastructure, with numerous bike lanes and bike rental shops. Renting a bicycle is a great way to explore the city at a leisurely pace.
Electric scooter
Electric scooters have become increasingly popular in Barcelona, and they are a convenient and environmentally-friendly way to get around the city.
Walking
Walking is a great way to explore the city, especially the narrow streets of the Gothic Quarter, which are not accessible by car.
Horse-drawn carriage
A horse-drawn carriage ride is a romantic way to see the city, and it's a great way to relax and take in the sights at a slow pace.
Transport to Barcelona Attractions
Barcelona is a city filled with things to do and places to see. A lot of tourist attractions and popular places can be reached by using an alternative form of transport such as the cable car or tram.
But be aware that you can't use a TMB travel card or ticket for these. Instead you will need to buy tickets from the Hola Barcelona website.
If you are taking the Tramvia Blau, the historic tram, you can buy your ticket on board.
Montjuïc Funicular Railway: Connects the metro to the Olympic Ring and Montjuïc park.
Montjuïc Cable Car: Goes from the Funicular train station to the top of the mountain. You can see the city from above as you are carried to Montjuïc castle.
Barcelona Bus Turístic: A bus that takes you on a tour of Barcelona's landmarks including Sagrada Família, Camp Nou and La Rambla.
Catalunya Bus Turístic: A tour bus that goes beyond Barcelona to let you explore Montserrat and the city of Girona.
Barcelona Night Tour Bus: A bus that tours the city to show you Barcelona's landmarks lit-up at night.
Tramvia Blau: The historic tram takes passengers to Tibidab fair, Temple del Sagrat Coro and CosmoCaixa science museum.
Getting from Barcelona-El Prat Airport (BCN)
Getting from Barcelona-El Prat Airport using the metro is quick, easy and affordable. Here's how you do it:
Locate the metro station: The metro station is located in Terminal 2 of the airport, and it can be reached by following signs for the metro.
Purchase a ticket: At the metro station, purchase a T10 ticket, which is a multi-journey ticket that can be used on the metro, bus, and train.
Take the metro: Take Line 9 South (L9S) from the airport to the city. The metro runs every 7-10 minutes and the journey takes about 30 minutes to reach the city center.
Change trains: At the Passeig de Gracia station, change to Line 4 (L4) if you're heading to the Gothic Quarter, or Line 2 (L2) if you're heading to the beach.
Disembark: Get off at your desired station and you're now in the city center.
It's important to note that the metro runs from 5 AM to midnight, and it can get quite crowded during peak hours, so be prepared to wait in line or during rush hour.
Getting to the city from Bareclona-El Prat Airport using the metro is a convenient and affordable option, and its a great way to avoid the hassle of traffic and parking. Just remember to purchase a T10 ticker and follow the signs for the metro, and you'll be in the city centre in no time.