A travel guide to
Boston.
Known for
The harbour, American history, crisp winters, the Museum of Science…
This is
Boston

.

When is the best time to visit Boston? What are the best things to do in Boston? How easy is it to buy a ticket for the T? We aim to answer these questions and more in our complete guide to Boston, Massachusetts, USA.

We're going to cover everything from the MBTA subway map to the best places to visit in the city.
Weather in Boston
December, January and February are the coldest months in the year and can regularly reach freezing temperatures so it's not the best time to visit the city. July and August are the hottest months to visit Boston.
Average Temperatures
January -2°C (28ºF) | February 0°C (32ºF) | March 4°C (39ºF) | April 9°C (48ºF) | May 15°C (59ºF) | June 20°C (68ºF) | July 24°C (75ºF) | August 23°C (73ºF) | September 19°C (66ºF) | October 12°C (54ºF) | November 7°C (45ºF) | December 1°C (34ºF)
Currency in Boston
The currency for Massachusetts and all states in the USA is the U.S. dollar – $
Bank notes are for $1 or higher and coins are used for everything under $1. The coins also have common names that you will hear. So if you've ever mixed up a Nickel and a Dime this is our guide to which one is which.
There are 100 Cents (¢) to 1 dollar ($).
Penny – 1¢
Nickel – 5¢
Dime – 10¢
Quarter – 25¢
ISO Code: USD
The standard tip percentage in Boston, USA
Understanding the tipping culture in America is important and failing to give a tip in the right situation could lead to some mean glares (or worse!). If you follow these simple guidelines, you'll have nothing to worry about.
In restaurants and bars, it's normal for service staff to be tipped 15% to 20% of the bill. This isn't usually added to the bill automatically but might be for large parties, so double check the bill before sorting out the tip.
Other service staff (such as valet parking attendants or bellhops in hotels) can be tipped $1 or $2 at a time. For example a bellhop carrying a single suitcase can be tipped $1 for their help.
Taxi drivers are also tipped at 10% to 15%.
Things to do in Boston
Boston is a city with an interesting history, beautiful parks and lots of activities to keep the kids busy. From historic ships to lively aquariums, these are our top picks for things to see and do in Boston.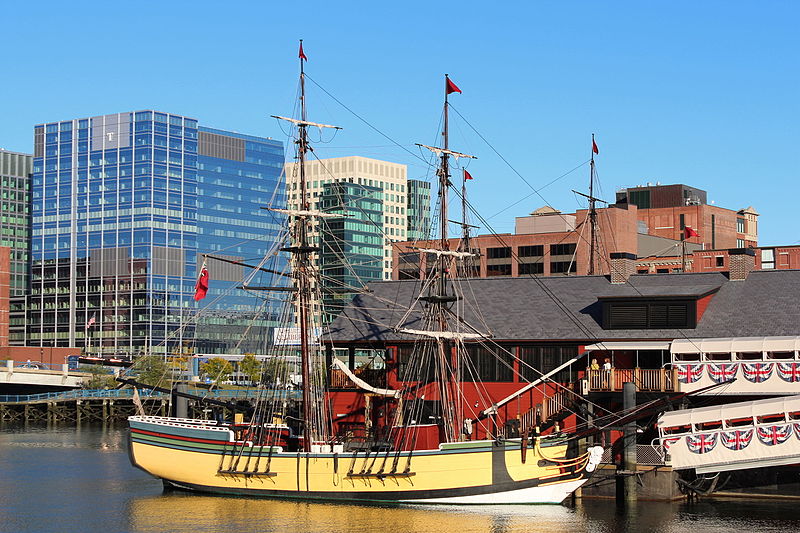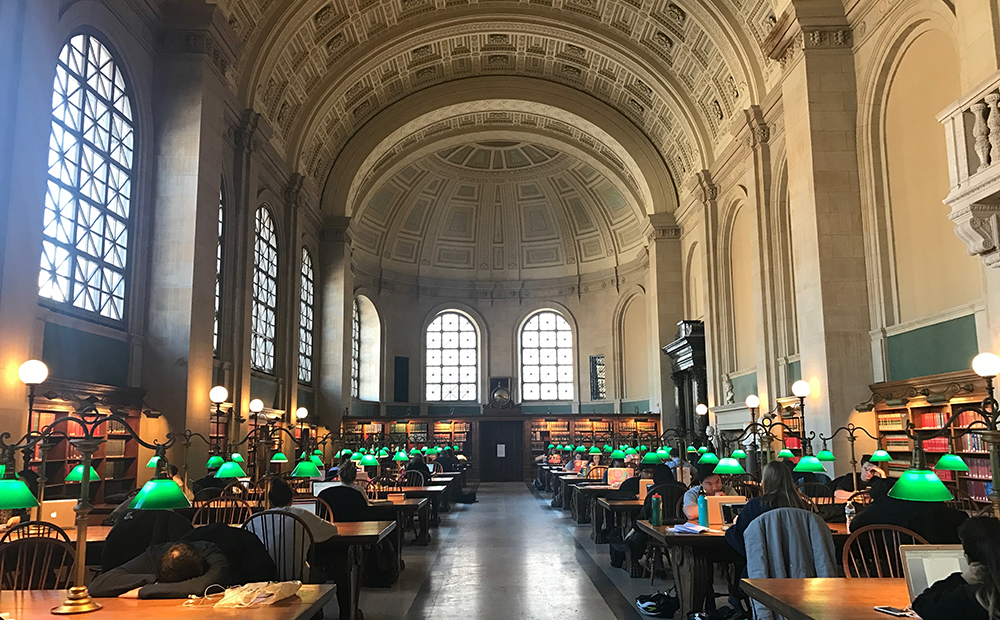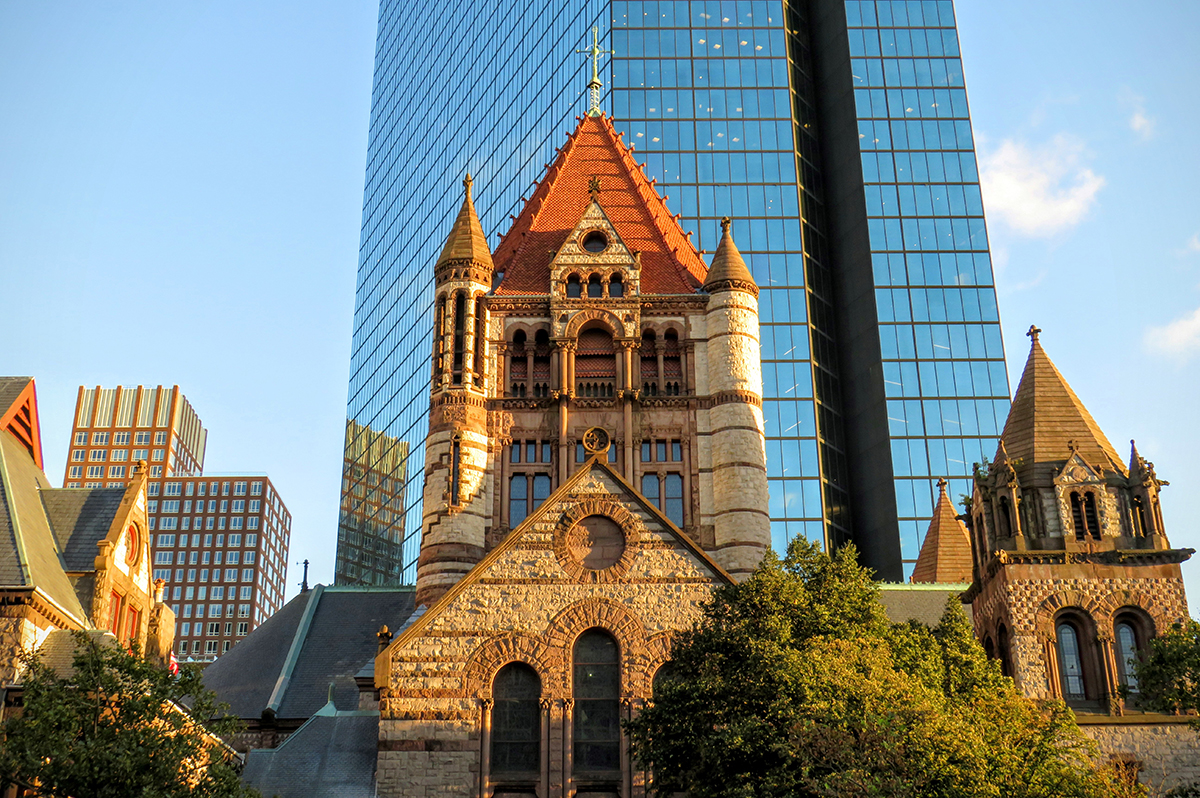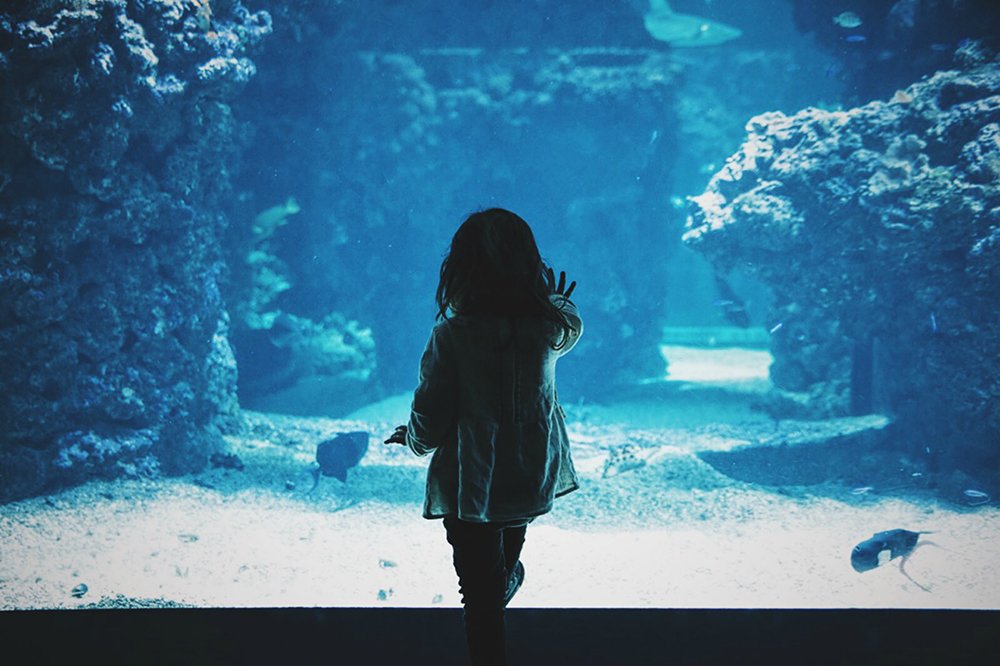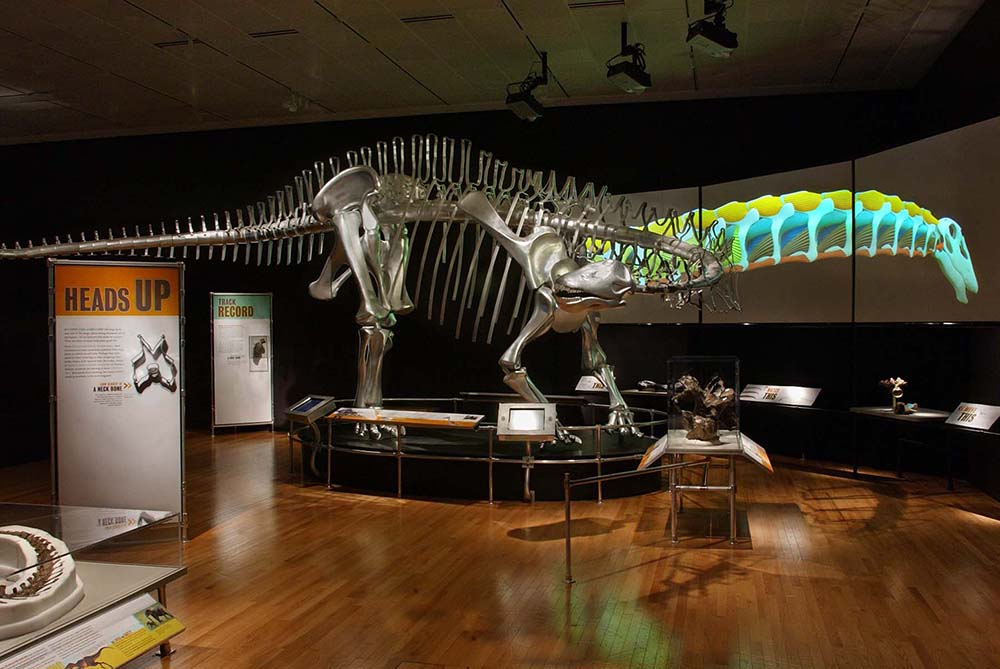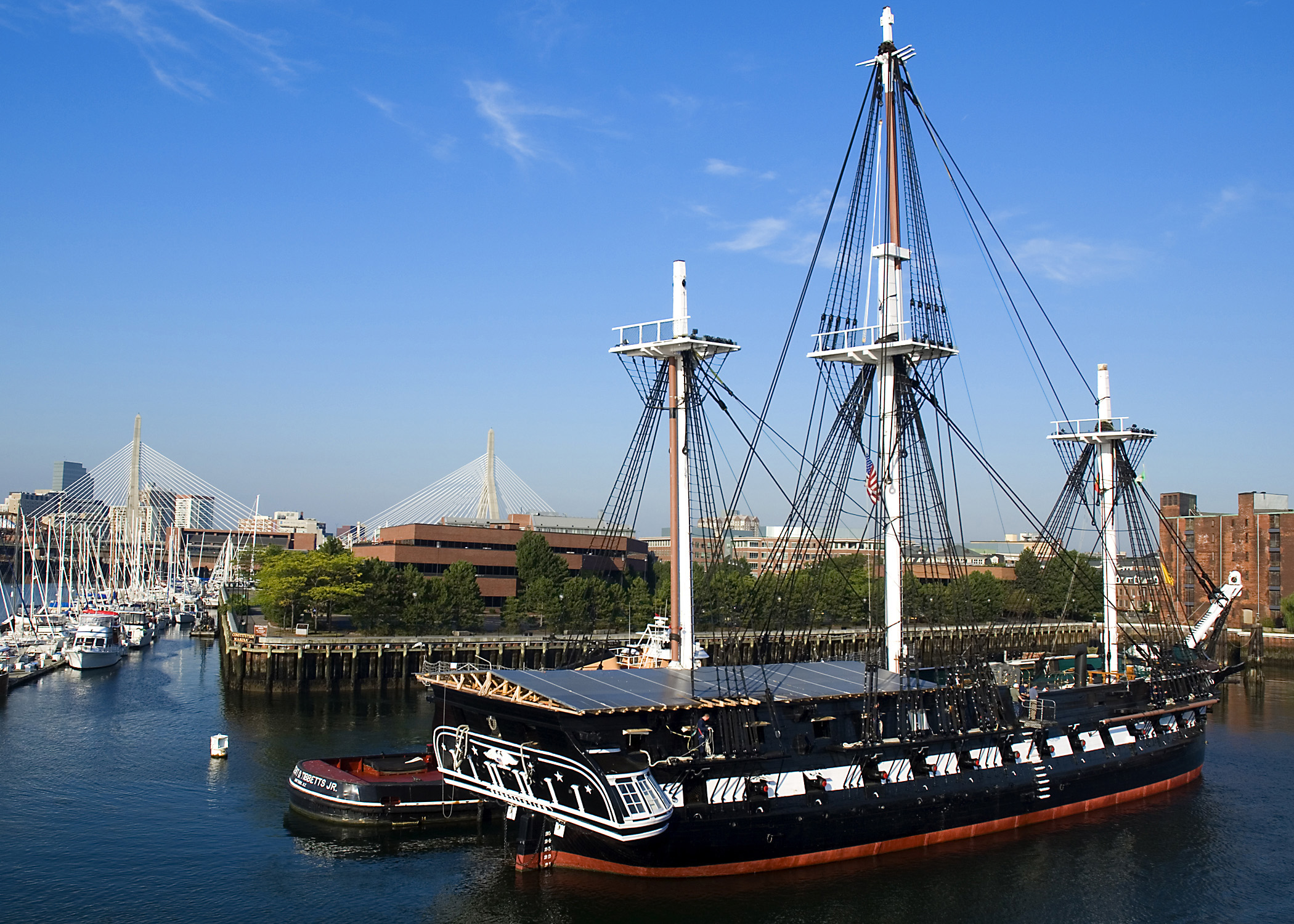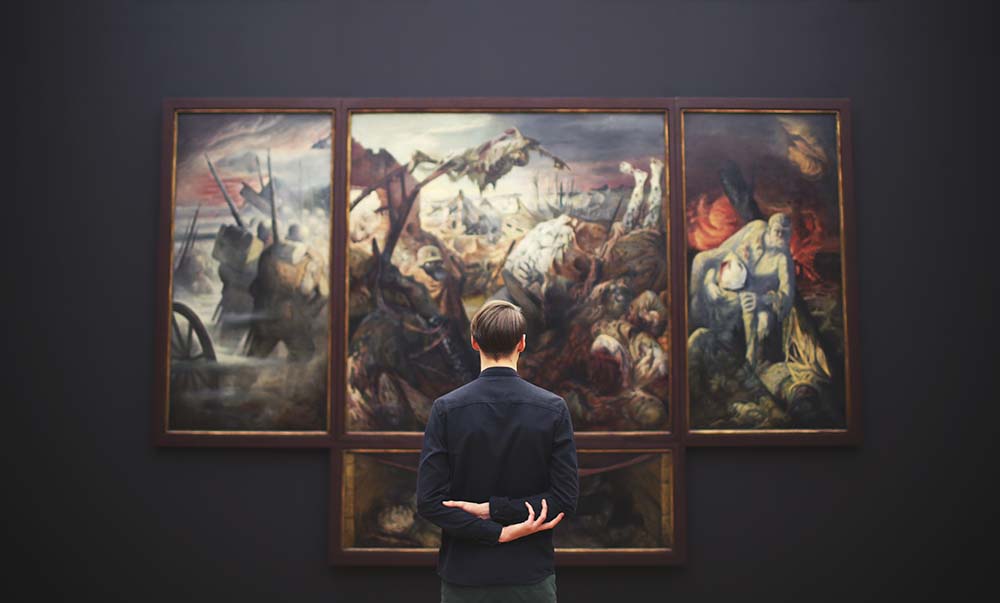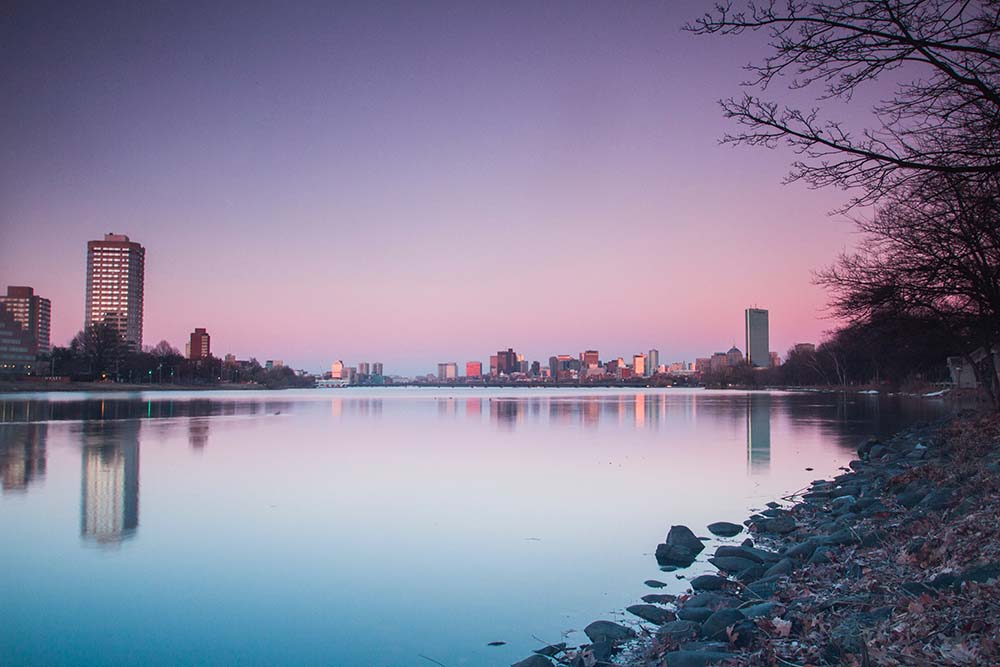 Boston Tea Party Ships & Museum
Take part in American history and view historical artefacts in the best place to learn about the Boston Tea Party. You can even have a go at throwing tea in the river!
Boston Public Library
The reading room is an incredible place to be and it's worth visiting for the architecture alone. If you're in the mood to read a book or have to catch up on work this is the place to do it.
Trinity Church
From one beautiful building to another, Trinity Church offers guided tours for a fee of $7. The jaw-dropping interiors are a must-see.
The Boston Aquarium
The Boston aquarium is one of the city's most popular attractions. If you're looking for things to do in Boston as a family or with friends, the aquarium has lots to see and do. The Boston aquarium is home to numerous animals and sea creatures including Northern fur seals, blue penguins, the giant Pacific octopus and Myrtle the Green Sea turtle.
Museum of Science
The Museum of Science is a massive attraction with so much to see. Dinosaur fossils, giant models of insects and exhibits about the Milky Way are just a small fraction of what you will find. The Museum of Science in Boston is an excellent place to go with children.
Public Garden
If you're ever in need of some fresh air, head to Boston's Public Garden. The garden is 24-acres of botanical beauty that's best enjoyed on a spring or summer's day. And for a bit of fun, a trip on one of the peddle-powered Swan Boats is a must.
Charlestown Navy Yard
The Navy Yard and Bunker Hill Museum are free to enter so it's great day-out for anyone with a tight budget. During your visit you can step on-board the USS Constitution and learn more about Boston's naval history.
Museum of Fine Arts
The Museum of Fine Arts doesn't just feature paintings, here you'll find photography, prints, fashion, jewelry and more. You will find art from all corners of the globe, with galleries for Europe, Asia, Africa and the Americas.
Boston Harbor Islands
When the weather's nice, why not hop in a boat and visit one of the many beaches and nature reserves that are situated on the Harbor Islands. Depending on which island you go to the ferry can take 30-45 minutes and with so much to do, they're well worth the short trip.
The emergency number in Boston Massachusetts and all of the USA is 911.
Internet and Wifi
Knowing where you can connect to WiFi is as essential as knowing where the bank is. So you'll be happy to know that in Boston free WiFi is available in most coffee shops, hotels and fast-food restaurants.
Boston also has its own outdoor WiFi hotspots called Wicked Free Wi-Fi. For terms and conditions and a map of the 130 access points hotspots visit boston.gov.
Another great tool to help you get connected is this Wifi map of hotspots in Boston, the map is available for download on iOS and Android.
How to get around using the Boston T
The Boston subway is known locally as the "T". It is the Boston equivalent of the Chicago "L" or New York Subway. The rapid transport system is run by the MBTA and is one of the most convenient ways to get around Boston.
MBTA map and Boston T journey planner
For a complete map of Boston's subway the "T", download our free Mapway app. The app features an interactive network map of the Boston "T" (and our other cities!) as well as a journey planner. Plan routes and see each step of the journey highlighted on the "T" map.
The CharlieCard and CharlieTicket
To use the Boston "T", you will need a CharlieCard or a CharlieTicket. Both of them are reusable and rechargeable and the differences between them are minor.
If you are visiting for a limited amount of time, we recommend the CharlieTicket as it might be more convenient. The CharlieTicket can store fares for rides or a T-Pass. When fares on the ticket run out, it can simply be recharged again at a ticket machine.
If you're moving to Boston or plan on repeated visits to the city, you might want the CharlieCard instead. It works in the same way however it is made of plastic (more durable!) and you can manage your fares online.
Where to buy a ticket for the Boston T
The CharlieTicket can be bought from in-station vending machines and in certain retail stores in the Boston area.
The CharlieCard can be bought from MBTA customer service agents in 17 major stations (see the full list here) and from certain retail stores in the Boston area. There is also a CharlieCard Store adjacent to the Red and Orange lines at Downtown Crossing Station.
How much a ticket for the Boston T costs
Standard adult fare on CharlieCard, CharlieTicket, or cash – $2.40
Day Pass – $12.75
7 Day Pass – $22.50
To learn more on how much the MBTA fares cost, visit the MBTA website for information on senior, student and child fares.
Operating hours of the Boston "T" and the MBTA schedule
Most trains run between about 05:00 and 01:00, some lines have service as late as 01:50. Service runs more frequently during rush hour, between 06:30 and 09:00 and 15:30 and 18:30 on weekdays.
The Mapway app also includes departure boards for each Boston "T" station so there's no need to go looking for an MBTA schedule.
Accessibility in Boston and step-free access to the "T"
Most of the stations on the orange, blue, red and silver lines have step-free access for wheelchairs. Some stations on the green line are accessible but a large number are not. You can check out all the information the MBTA has on accessibility here on their website.
Anyone who can't used fixed-route transit due to a disability may be eligible to use the paratransit service called The Ride. Visit here for more details.
Getting from Boston Logan International Airport
The two main options for getting from the airport are a taxi or the Silver line. Taxis may be useful if you have a lot of luggage but they can be slow during rush hour. The Silver line bus (technically a part of the Boston T) is a quick and convenient option. The Silver line buses go to South Station, a main hub for the T and trains.
For more information about the airport and facilities, please visit the official website.
Other Transport
Boston T Silver Line
The Silver line on the MBTA map isn't a subway line and is actually a rapid bus route. The fare for it is the same as the T (making it more expensive than a normal bus) but it makes up for the extra cost by being quicker than a normal bus. The Silver line buses get to drive on a designated lane, reducing travel time.
MBTA buses in Boston
The MBTA runs buses across the city and you can use a CharlieCard or CharlieTicket to ride one. Fares are a little cheaper than for the T at a standard fare of $1.70 on a CharlieCard, CharlieTicket or cash. But if you've transferred from the T and you've got a CharlieCard, you can get on for free.
You can find schedules on the MBTA website.
Boat/ Ferry
The T will get you to most locations in Boston but there may be some instances where you need to take a ferry or water taxi. For example there is a water-shuttle service from the airport and you'll need to take the ferry to visit the Charlestown Navy Yard.
You will be able to see some ferry routes on the MBTA map in Boston T.
One-way fares for ferry and boat services are:
Charlestown Inner Harbor Ferry – $3.70
Hingham/Hull Commuter Boat – $9.75
Hingham or Hull to Logan Airport – $19.50
Taxi
To get a taxi you might have to look for a cab-stand or call a taxi company to have one dispatched to you.