Known for
The Burj Khalifa, Dubai Marina, water parks, the Palm, a ski slope inside of a shopping mall…
This is
 Dubai

.

There is far more to Dubai than the designer boutiques and five-star hotels – although if all you're looking for is a luxurious dose of sun, sand and shopping, the city takes some beating. If you step beyond the tourist clichés, however, you'll find that Dubai has much more to offer than you might think, ranging from the fascinating old city centre, with its labyrinth of bustling souks interspersed with old traditional Arabian houses, to the memorably quirky postmodern architectural skylines of the southern parts of the city. Beyond Dubai, there's endless expanses of desert to explore. Go dune-bashing in an off-road vehicle, or try your hand at sand-skiing. You can even book onto a desert safari, with BBQ, falconry, a camel ride and sandboarding all included.

Looking for something in particular? Use the quick links below to jump to the exact section you need.
Weather in Dubai
Dubai has a hot desert climate. During the hottest months of July and August it can reach up to 41°C. In the winter months of December and January it can still reach highs of 24°C. In Dubai it does not rain very often, so don't bother packing your umbrella! Summer in Dubai begins around the last week of April and ends around the first week of October. This period is characterised by extremely hot weather, hot winds and high humidity. Beware of sandstorms!
Average temperatures in Dubai
January 19 °C (66°F) | February 21 °C (70°F) | March 24 °C (75°F) | April 27 °C (81°F) | May 32 °C (90°F) | June 34 °C (93°F) | July 36 °C (97°F) | August 36 °C (97°F) | September 34 °C (93°F) | October 30 °C (86°F) | November 26 °C (79°F) | December 21 °C (70°F)
Currency
The currency used in Dubai is the United Arab Emirates Dirham.
The dirham is subdivided into 100 fils.
Symbol: د.إ
ISO code: AED
Frequently used coins: 25 fils, 50 fils, 1 dirham
Frequently used bank notes: 5 dirhams, 10 dirhams, 20 dirhams, 50 dirhams, 100 dirhams, 200 dirhams, 500 dirhams, 1000 dirhams
Unlike the U.S. Dollar and the Great British Pound, there are no nicknames for the United Arab Emirates Dirham.
Tipping in Dubai
Tipping is not expected in Dubai and subsequently there are no rules when it comes to tipping in the UAE.
While most restaurants will include taxes and a service charge on the bill, most people will leave a small tip for the staff. The usual amount is between 10-15%, depending on how good you feel the service was.
Tipping guides for other services are as follows:
Restaurant staff: 10 – 15% of the bill
Taxi/Careem/Uber drivers: AED 5 or AED 10, or let them keep the change
Hairstylists and spa staff: AED 5 or 10% of the bill
Supermarket staff (if they help pack your bags or carry your items to your car): Small change or AED 5
Delivery drivers: AED 5 or AED 10, or let them keep the change
Home services staff: AED 10 – AED 30
Valets, bellhops, housekeeping: AED 5 or AED 10 per night of stay
Tipping during Ramadan
During the Holy Month of Ramadan, Muslims (and non-Muslims) are encouraged to increase their acts of good deeds and charity, known as 'zakat' and 'sadaqah'. Whilst tipping is not charity, being mindful of tipping when out and about is important during the Holy Month. Particularly when many service staff may be fasting themselves. Instead of becoming disgruntled at poorer service, keep in mind that it is Ramadan and tip a little extra during a month of respect, awareness and selflessness.
Internet in Dubai
While phone operators from external countries will offer roaming deals to use in the UAE, it is usually much cheaper and more practical to buy a local SIM. Another advantage to this is that some venues require a local number to register to their free wifi.
The two main providers are Etisalat and Du, both offer a number of packages with various access speeds and types. The price for signing up for internet connection differs according to the connection type. Sign up fees range between 100 and 200 AED (~23 and 46 GBP) with dial-up being cheaper. Fees for dial-up connections are around 20 AED (~£5) per month. On top of this you are charged for the time you use the internet (between 1 and 1.80 AED per hour depending on the time of the day).
Many large venues will offer their own free wifi. This includes the likes of hotels and some restaurants. Click here to access a free map of Wifi hotpots available for download on iOS and Android.
Things to do in Dubai
Dubai is home to stunning developments such as the soaring Burj Khalifa, the beautiful Burj al Arab and the vast Palm Jumeirah island. Whether you want to explore designer boutiques in the city, or take a trip to the desert, there is always something to do in Dubai.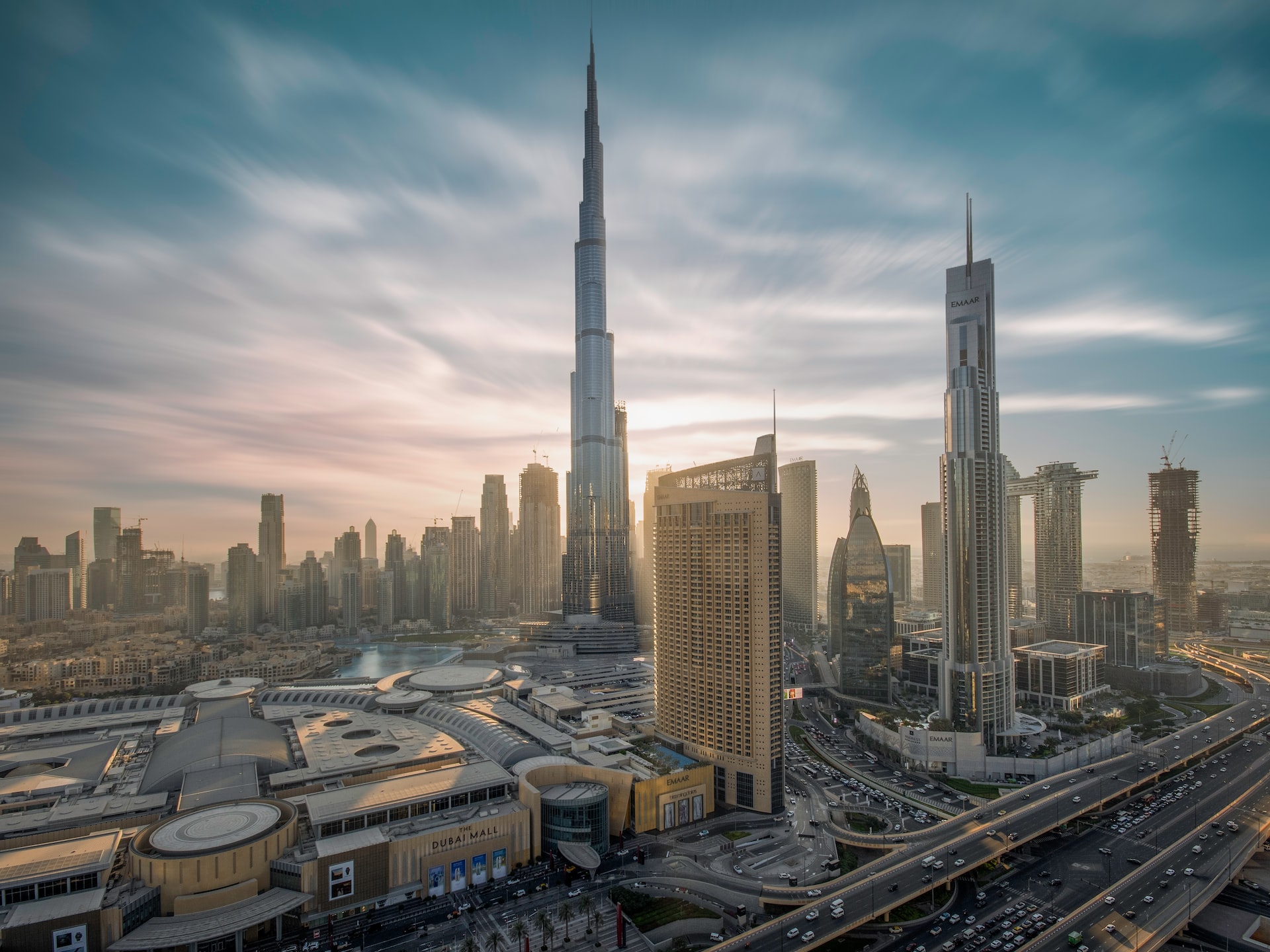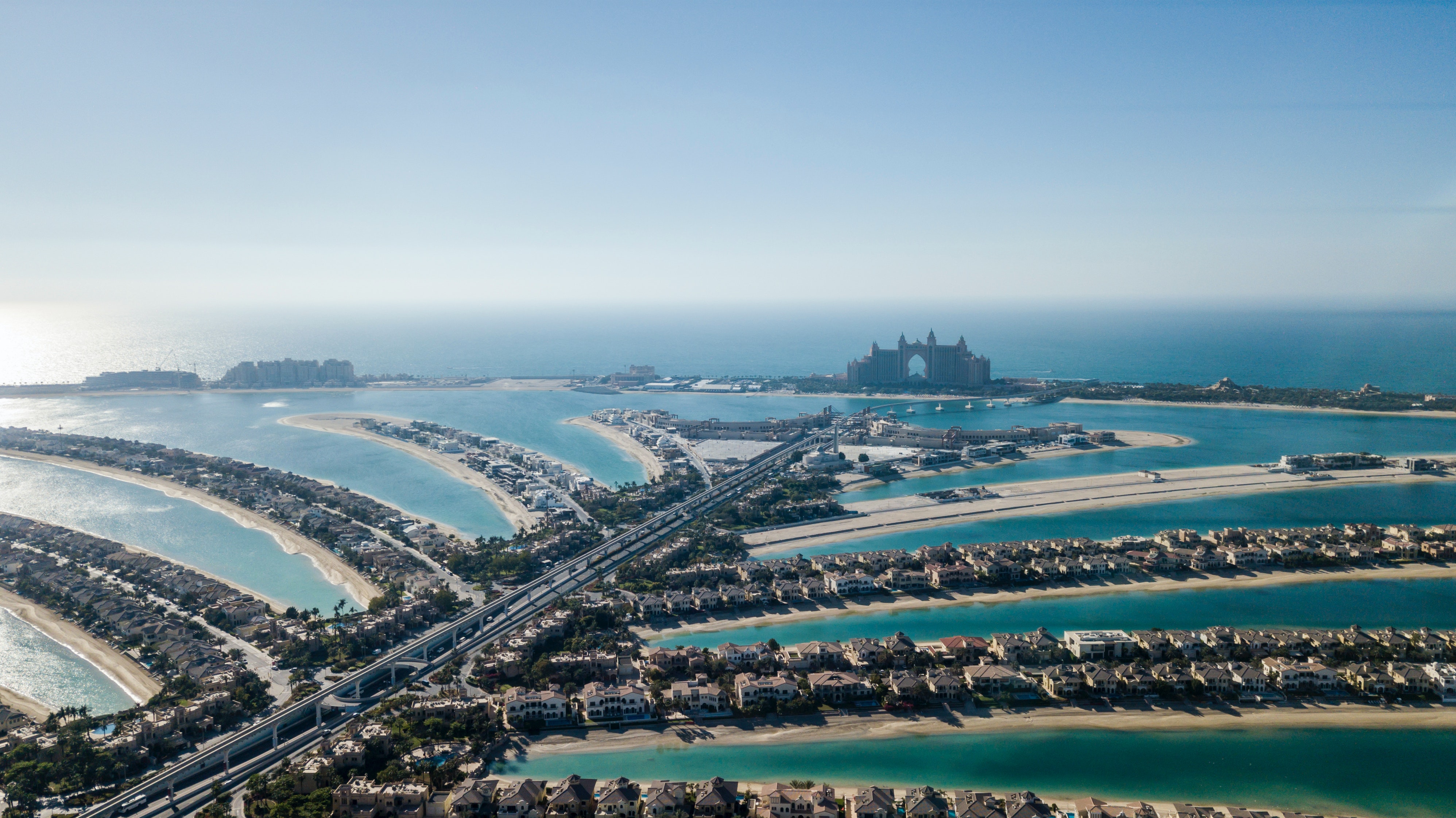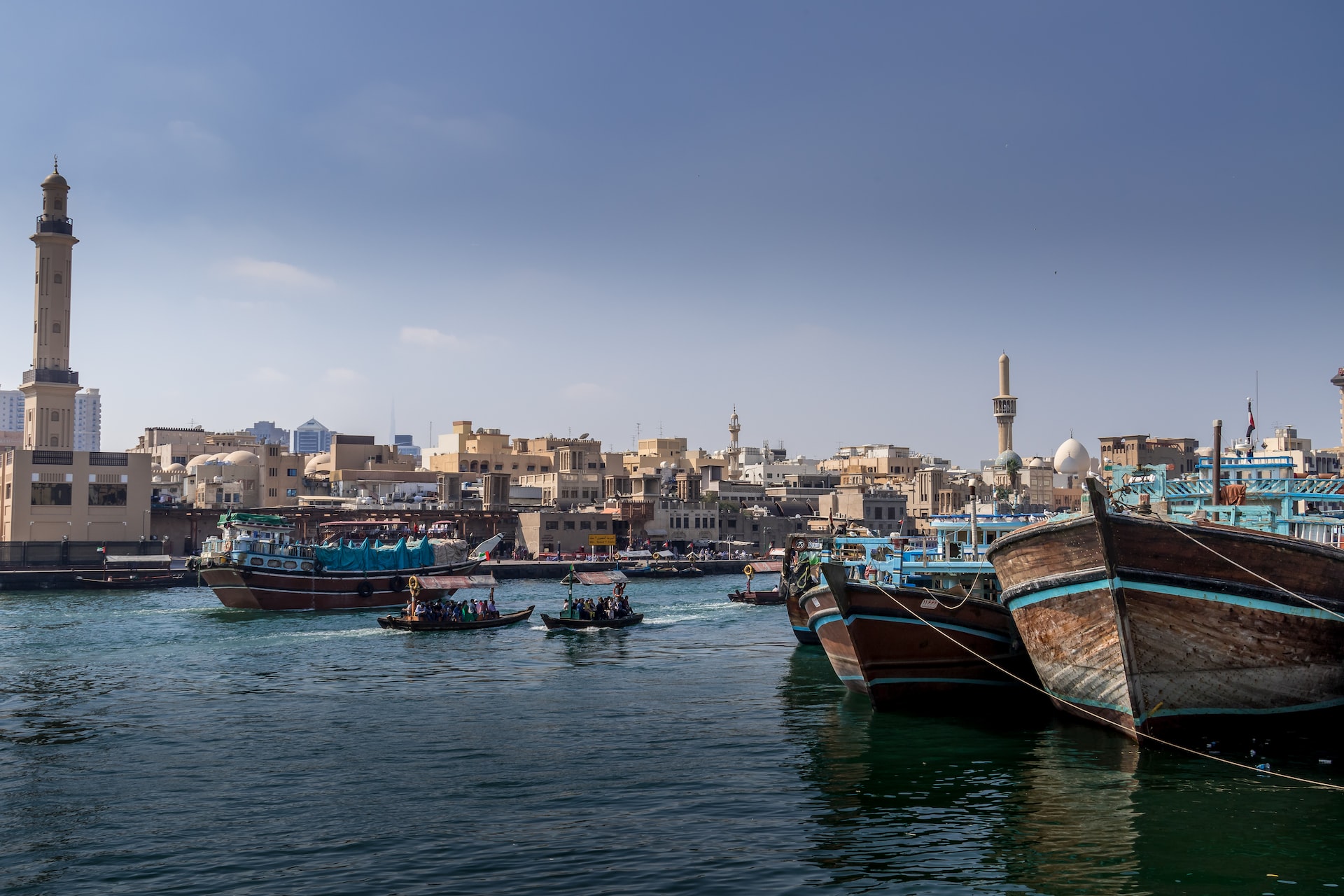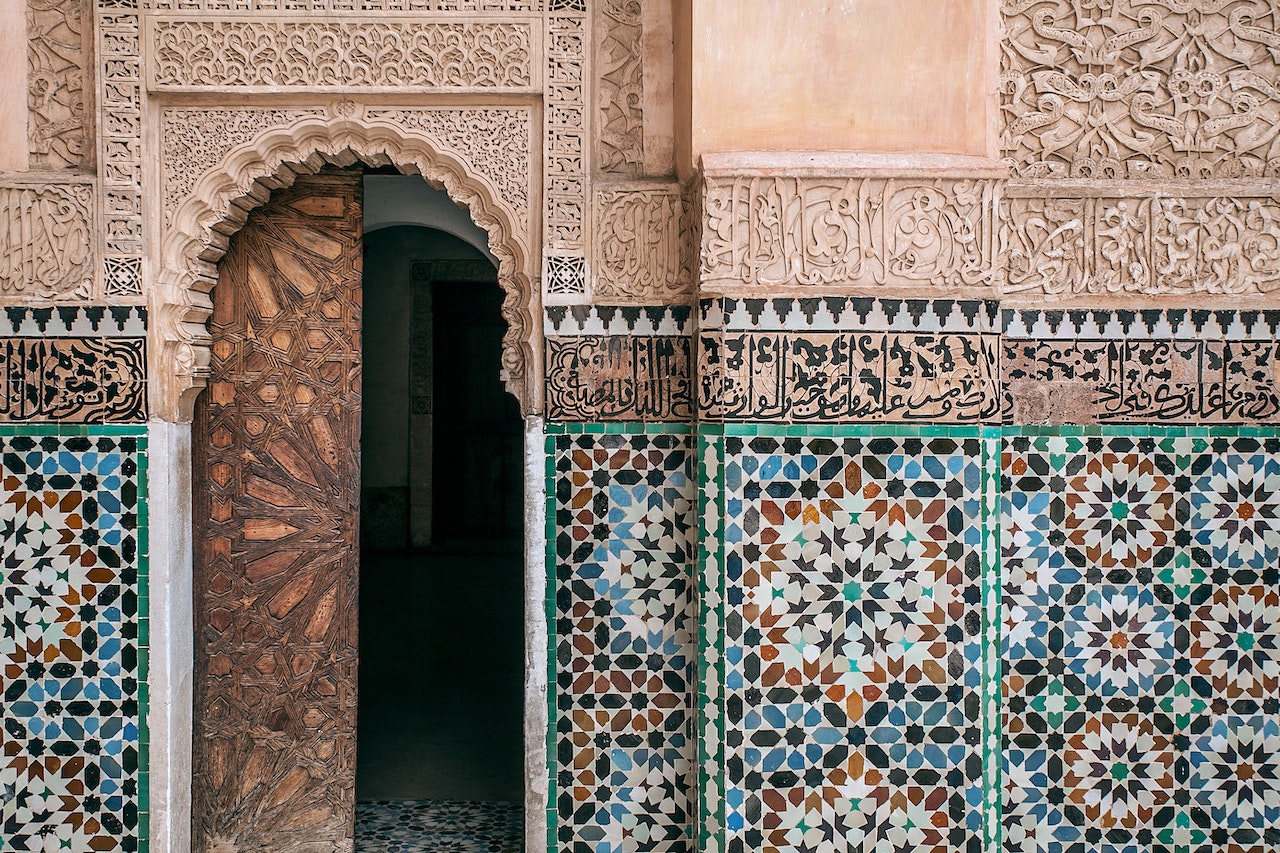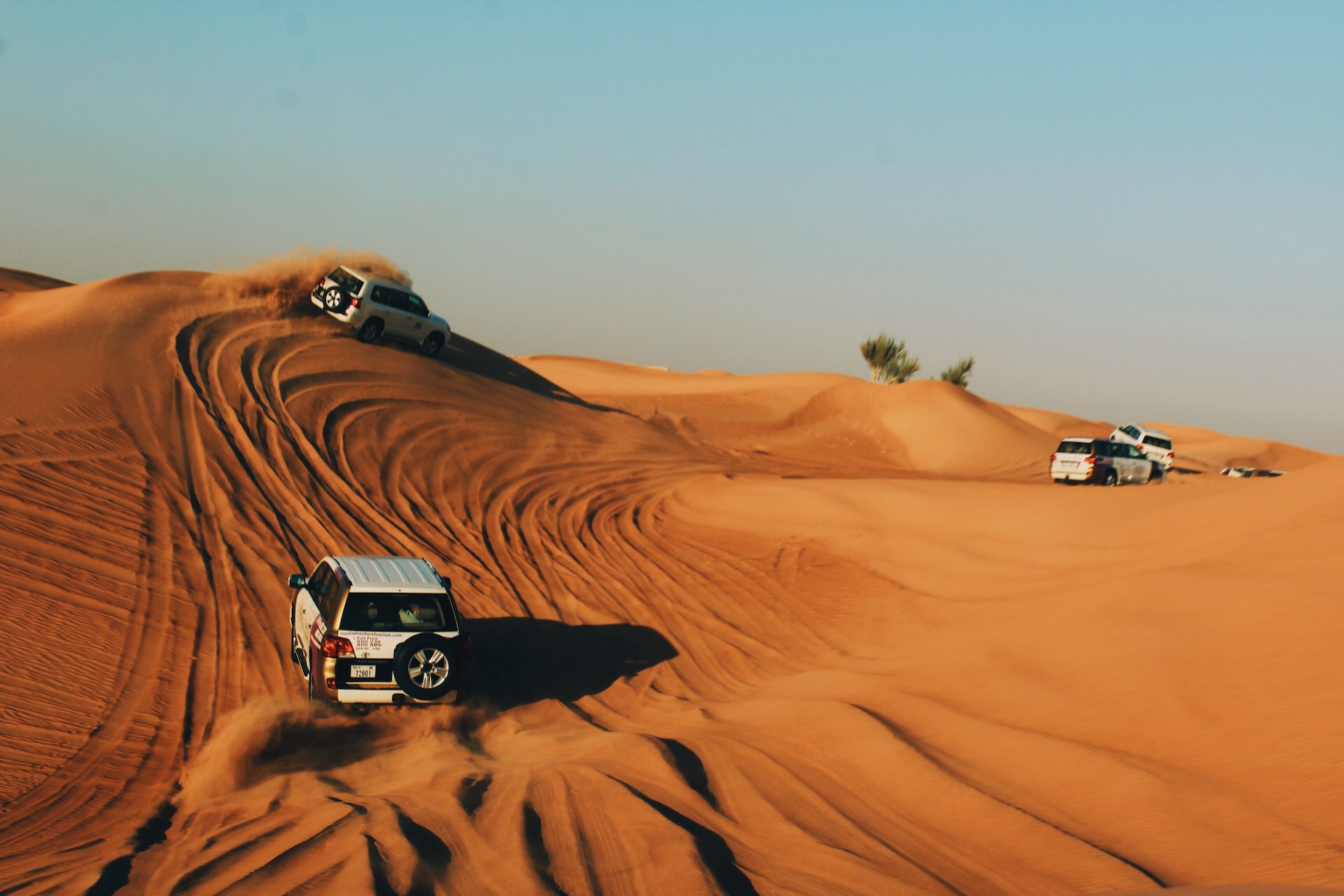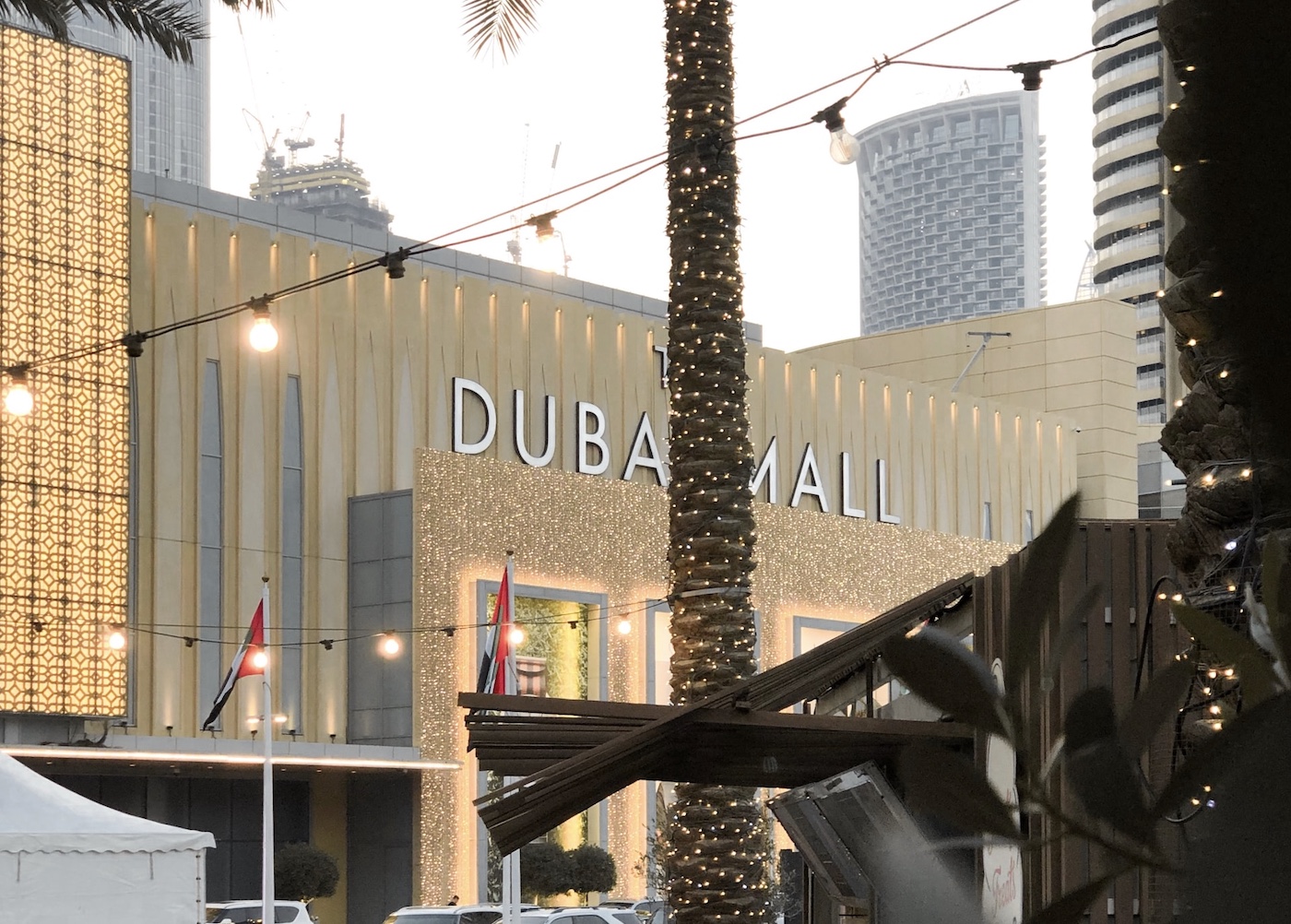 The Burj Khalifa
Standing at a blistering height of 828m, the Burj Khalifa is the tallest building in the world, and one of Dubai's most visited attractions. The grand building is situated in the heart of the city and is a hub of activity day and night. The lift to the top goes so fast that your ears pop on the way up!
The Palm Jumeirah
Palm Jumeirah is one of the largest manmade islands in the world and a triumph of human ingenuity. The Palm is home to residential areas and a vast array of high-end hotels – Waldorf Astoria, Fairmont and most notably, Atlantis, The Palm. Thanks to the monorail running down the 'trunk', which connects to the mainland's tram system, it's very easy to get to.
Dubai Creek
Located in the heart of the city, this saltwater estuary is the original site where the Bani Yas tribe established their first settlement. If you visit the Creek, a traditional abra ride is a must. Priced at an unbelievable 1 AED per ticket, it's easily the best value tourist attraction in the city. Afterwards, visit the labyrinthine alleyways of the gold, spice and textile souks, to experience Dubai like a local.
Al Fahidi Historical Neighbourhood
The Al Fahidi Historical Neighbourhood in Bur Dubai is one of the oldest neighbourhoods in the city. Best seen on foot, this area offers nostalgic views of a bygone area with traditional wind towers and a maze of winding alleyways, positioned along the historic waterways of the Dubai Creek.
The Dubai Desert
Less than a 20 minute drive from the modern streets of downtown Dubai, lies the mystique Arabian desert. Take a Dubai style desert safari, complete with thrilling activities such as quad biking and sandboaring. Enjoy camel rides, henna painting and a feast of local cuisine amid the dunes.
Dubai Mall
Dubai Mall is the world's largest destination for shopping, leisure and entertainment and is located right next to the worlds largest building the Burj Khalifa. Being home to over 1,200 retail stores, two major department stores and hundreds of food and beverage outlets. The mall is also home to an indoor ski slope as well as a range of other fun attractions. An entire day here is not enough to see it all!
Emergency numbers work a little differently in the UAE. If you find yourself in an emergency, please call:
999 for police
998 for ambulance services
997 for the fire department
996 for the coast guard
Dubai Metro
The Dubai Metro is a rapid transit rail network in the city of Dubai. It consists of two lines (Red and Green) and has a total of 54 stations (31 on the red line, 20 on the green line and five on branch line). All trains are fully automated and driverless, and, together with stations, are fully air conditioned with platform screen doors.
The system also has a tram line with a total of 11 stations. The tram connects with the Jumeirah Lakes Towers and DAMAC properties stations of the red line and with the monorail of the Palm Jumeirah at the entrance of the Palm from Sufouh Road.
Tickets
The Dubai metro has a fixed fare based on three tiers, travelling under 3km costs 3 AED.
Tier 1: Travelling in one zone and ending in the same zone: 3 AED
Tier 2: Starting in one zone and ending in a neighbouring zone: 5 AED
Tier 3: Crossing three or more zones: 7.5 AED
The Nol Card is used by passengers to check-in and check- out at the gates in their destination station. No other payment form can be used. The fare is automatically deducted based on the amount of zones traveled. Passengers are allowed to check-in when their card has more than minimum credit required.
There are many convenient ways to purchase a nol card. You can buy them at ticket offices, ticket vending machines, RTA customer happiness centres, authorised sale agents, or online.
Children below the age of 5 years (or less than 90cm in height) and people with disabilities (personalised nol Card required) are eligible to travel the metro for free.
There is also a nol Card available for students and seniors, which allows them to get a student or senior citizens' discount.
Operating hours
The operating hours of all Dubai Metro lines are as follows:
Monday to Thursday: 5:00am – 12:00 (midnight)
Friday: 5:00am – 1:00am (the next day)
Saturday: 5:00am – 12:00 (midnight)
Sunday: 8:00am – 12:00 (midnight)
Accessibility on the Dubai Metro
General accessibility on the Dubai Metro, in stations and on trains, is excellent. All stations are equipped with elevators at each entrance, they also exist between the station concourse and train platform. Metro trains are level with the station platform, and the gap is often less than one inch.
It is important to note that the trains can become extremely crowded at certain points throughout the day. Passengers will move to make room for you in the car, but there is no guarantee they'll move from the designated wheelchair space. For this reason, we advise avoiding rush hours where possible.
Women and Children cabins
Two cabins per metro train feature a section reserved for women and children. These cabins tend to be less crowded, but male users of the metro should respect the restriction, (even during the busiest hours) for the safety and comfort of female passengers. These sections are marked by a solid pink line.
Getting from Dubai International Airport to the city
Getting to the city from Dubai International airport is very easy! Just hop on the MRed line from Terminal 1 or 3 for roughly 5 to 10 AED, and you'll be in central Dubai in around 15 minutes.
Alternative Transport
Dubai, as well as having rail, tram and a monorail, also has a public bus service. The bus services spans over a network of 119 internal lines, including 35 lines to metro stations, 12 external lines to transport passengers to other emirates, 62 internal lines and 8 express lines.
Dubai also has a taxi corporation whose taxi's and limousines are a popular means of transport. Open 24 hours a day, seven days a week, in addition to their availability during public holidays.