A travel guide to
Guangzhou.
Known for
Canton Tower, Temple of the Six Banyan Trees, Pearl River, Cantonese Cuisine…
This is
Guangzhou

.

Welcome to Guangzhou, one of the most vibrant and dynamic cities in China! This bustling metropolis, located in the southern part of the country, is steeped in history and culture, and is home to a thriving economy, world-class cuisine, and a diverse and cosmopolitan population. Whether you're looking for culture, history, food, or just a great time, Guangzhou is the perfect destination for you. This travel guide will help you navigate this vibrant and exciting city, from its bustling streets to its tranquil parks, and provide you with all the information you need to make the most of your time in Guangzhou.

Looking for something in particular? Use the quick links below to jump to the exact section you need.
Weather in Guangzhou
Guangzhou is in a humid subtropical climate zone, with plenty of sunshine and rainfall, and no snow. Summers are long, humid and hot, and winters are short, mild and sunny. The hottest time is May to October, with daytime temperatures often exceeding 30°C.
Monthly average temperatures
January 15°C (59°F) | February 16°C (61°F) | March 19°C (66°F) | April 22°C (72°F) | May 25°C (77°F) | June 27°C (81°F) | July 28°C (82°F) | August 28°C (83°F) | September 27°C (81°F) | October 24°C (75°F) | November 21°C (70°F) | December 17°C (63°F)
Currency in Guangzhou, China
The currency in China is the renminbi (which translates to 'People's Currency)
Symbol: ¥
ISO code: CNY (abbreviation: RMB)
Unit: yuán
Nickname: kuài
Subunits: 1/10 – jiǎo. 1/100 – fēn
Frequently used banknotes: ¥1 RMB, ¥5 RMB, ¥10 RMB, ¥20 RMB, ¥50 RMB, ¥100 RMB
Frequently used coins: ¥0.1 RMB, ¥0.5 RMB, ¥1 RMB
Tipping in Guangzhou
Tipping in Chinese mainland is not expected or required, and in some places it is even frowned upon. However, high-end hotels and restaurants catering to many Western tourists, porters, room service and wait staff may have become accustomed to receiving small tips.
In some situations tipping is acceptable but not necessarily expected. Most of the time people will just look at you like you're crazy if you try hand them a monetary tip. In high-end restaurants, if your spending more than £100 for a meal, chances are a tip would be acceptable. It is important to look at your receipt, though. Sometimes a gratuity is already added, making a tip only necessary if the service was amazing.
It has also become common practice to tip tour guides and drivers thanks to many years of foreign tourists visiting the country. In Hong Kong, Macau and Taiwan, most tipping rules still apply because these areas of China have heavy western influence.
So, If you are to tip in a restaurant, in most cases a gratuity of 10-20% is acceptable.
Internet
Internet is available all over China, but not all of the internet is available. Some social media sites like Facebook are censored and blocked, needing technology like a VPN for access.
Free wifi connections are available in hotels and urban cites and tourist cities. Outside of hotels, popular restaurants and cafes also provide free wifi for customers. When you check into a hotel, or just sit down in a restaurant, you can ask a member of staff for the wifi code to connect to their free wifi.
However, there will be a noticeable difference between a major city and a village town, so if you venture too far from urban comforts, plan on going without internet for a few days.
Click here for a wifi map available for download on android and iOS, showing free wifi spots in Guangzhou.
Guangzhou is one of the oldest cities in China, with a rich history dating back over 2,000 years.
Things to do in Guangzhou
From its iconic landmarks, like the Canton Tower and the Sun Yat-sen Memorial Hall, to its lush parks and scenic gardens, Guangzhou is a city of contrasts. Here, you can experience the excitement of a fast-paced urban center, while also enjoying the peace and serenity of its many green spaces. The city is also renowned for its delicious food, with Cantonese cuisine being the most famous and highly regarded in the country.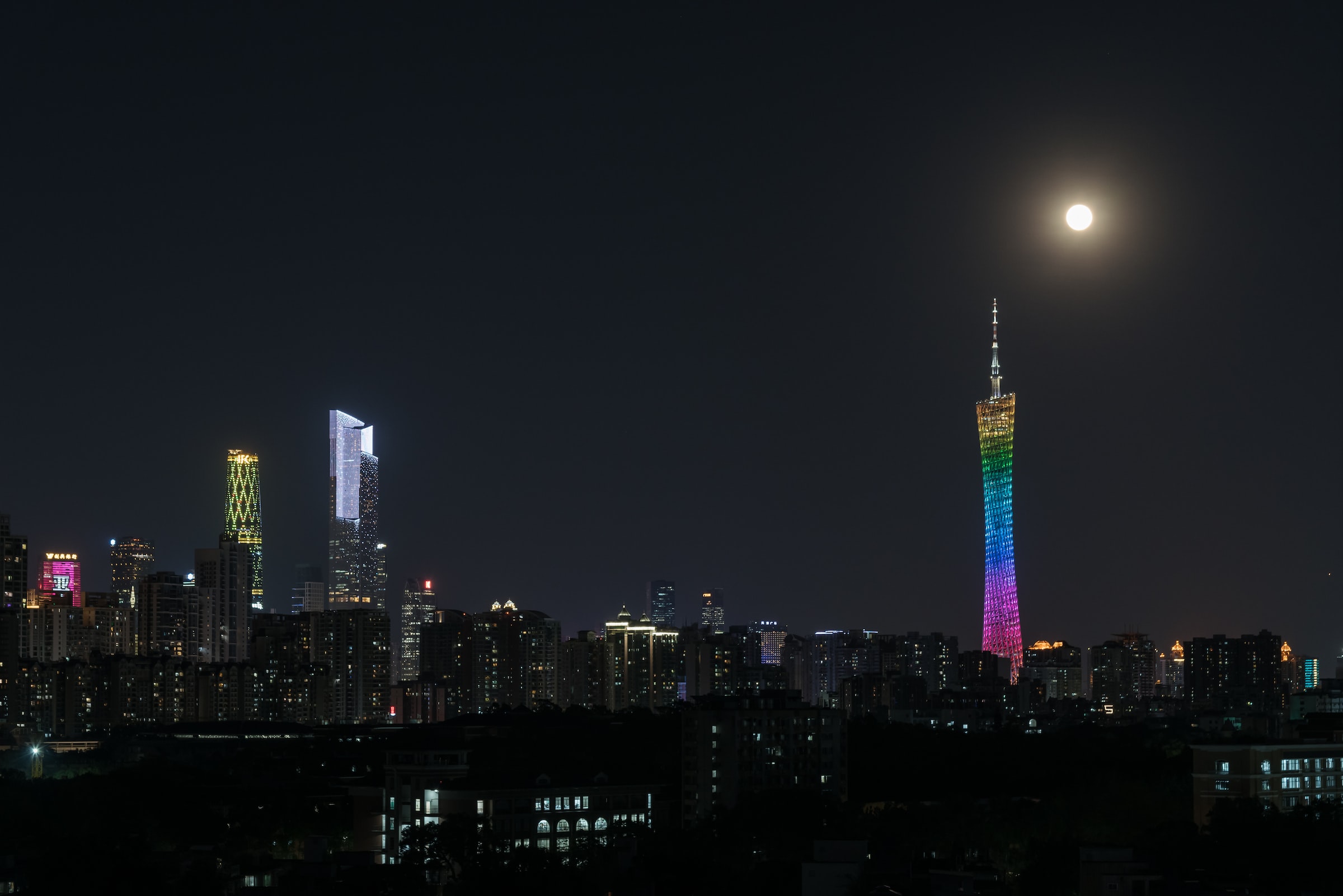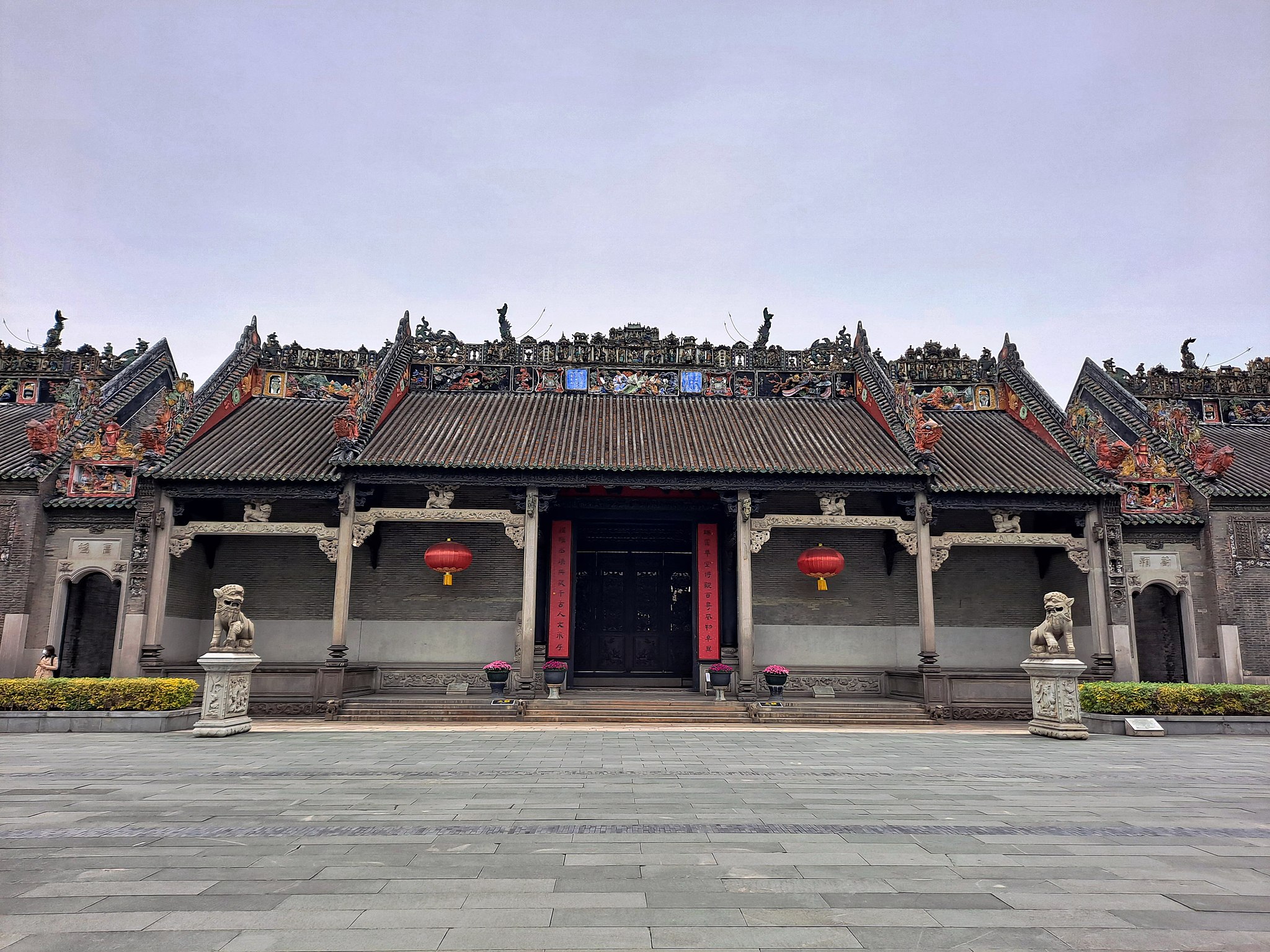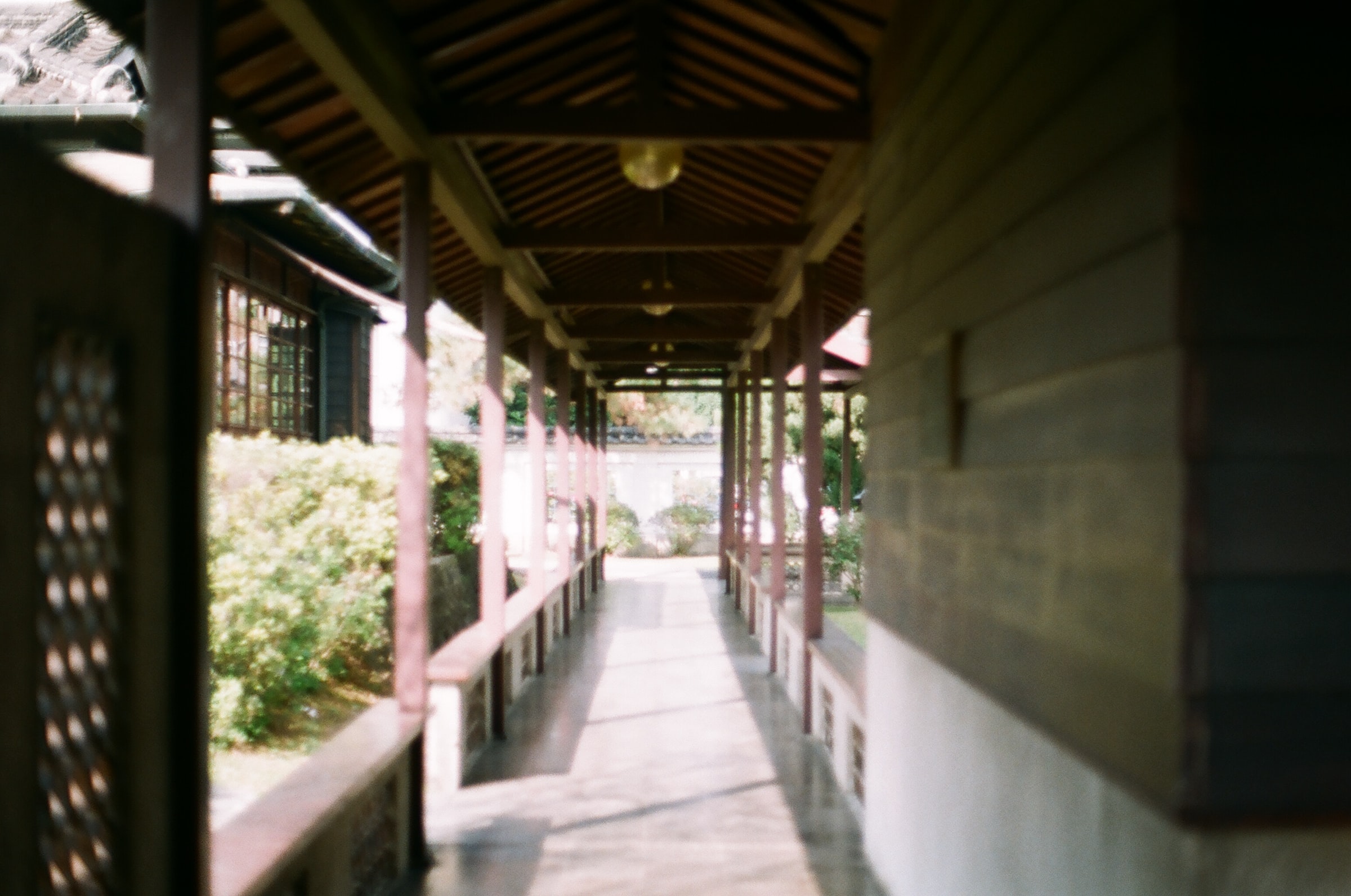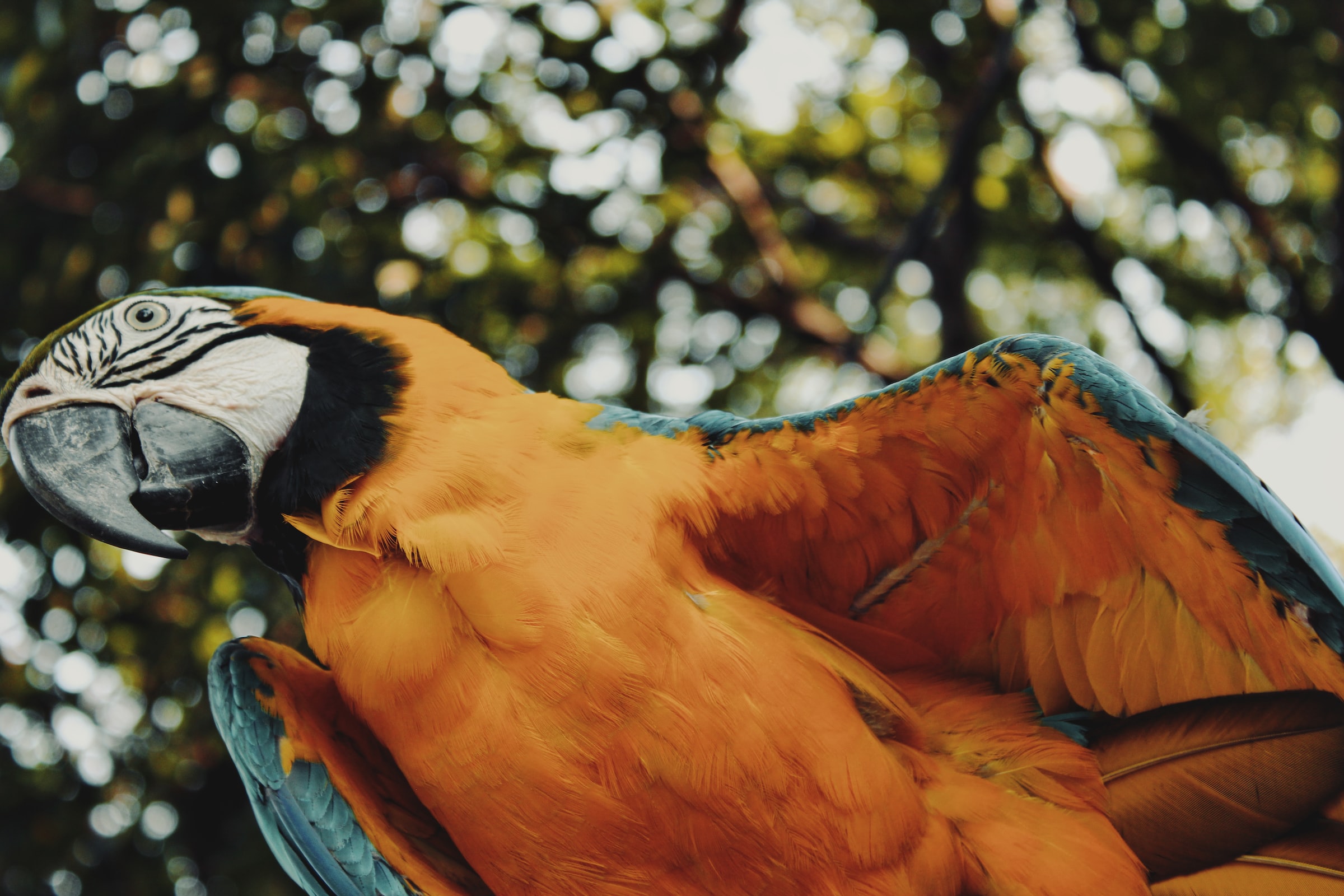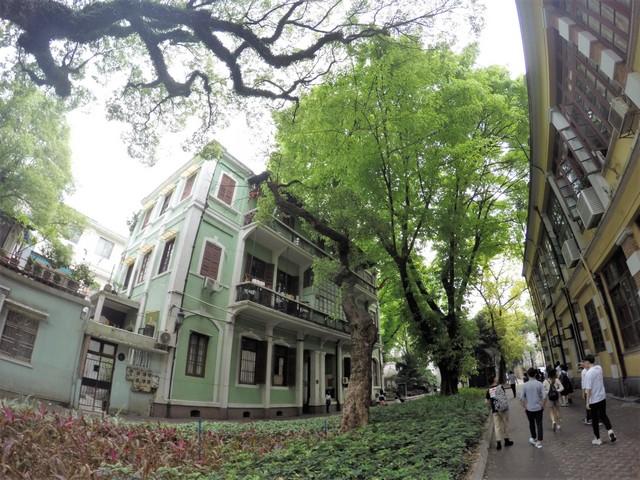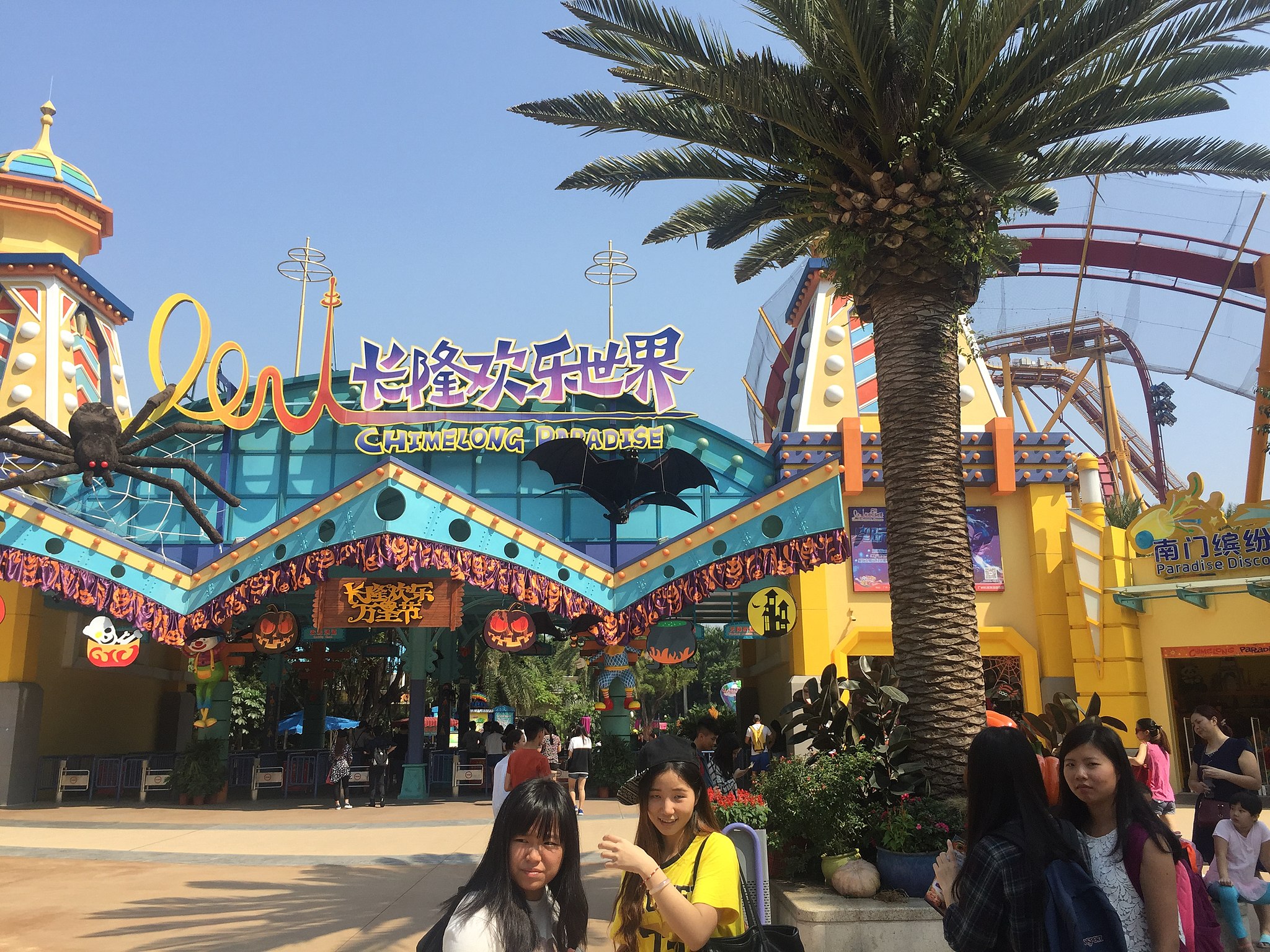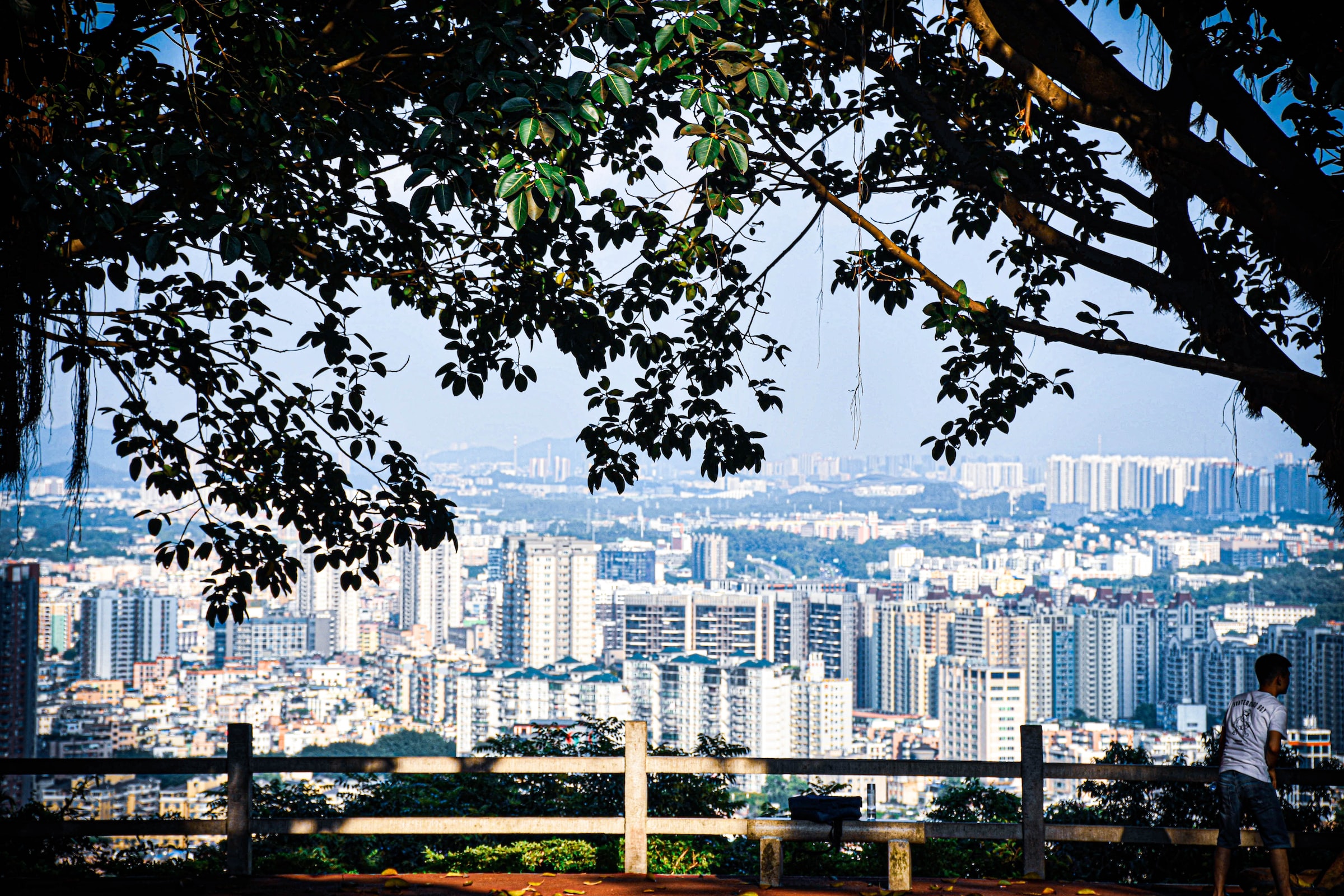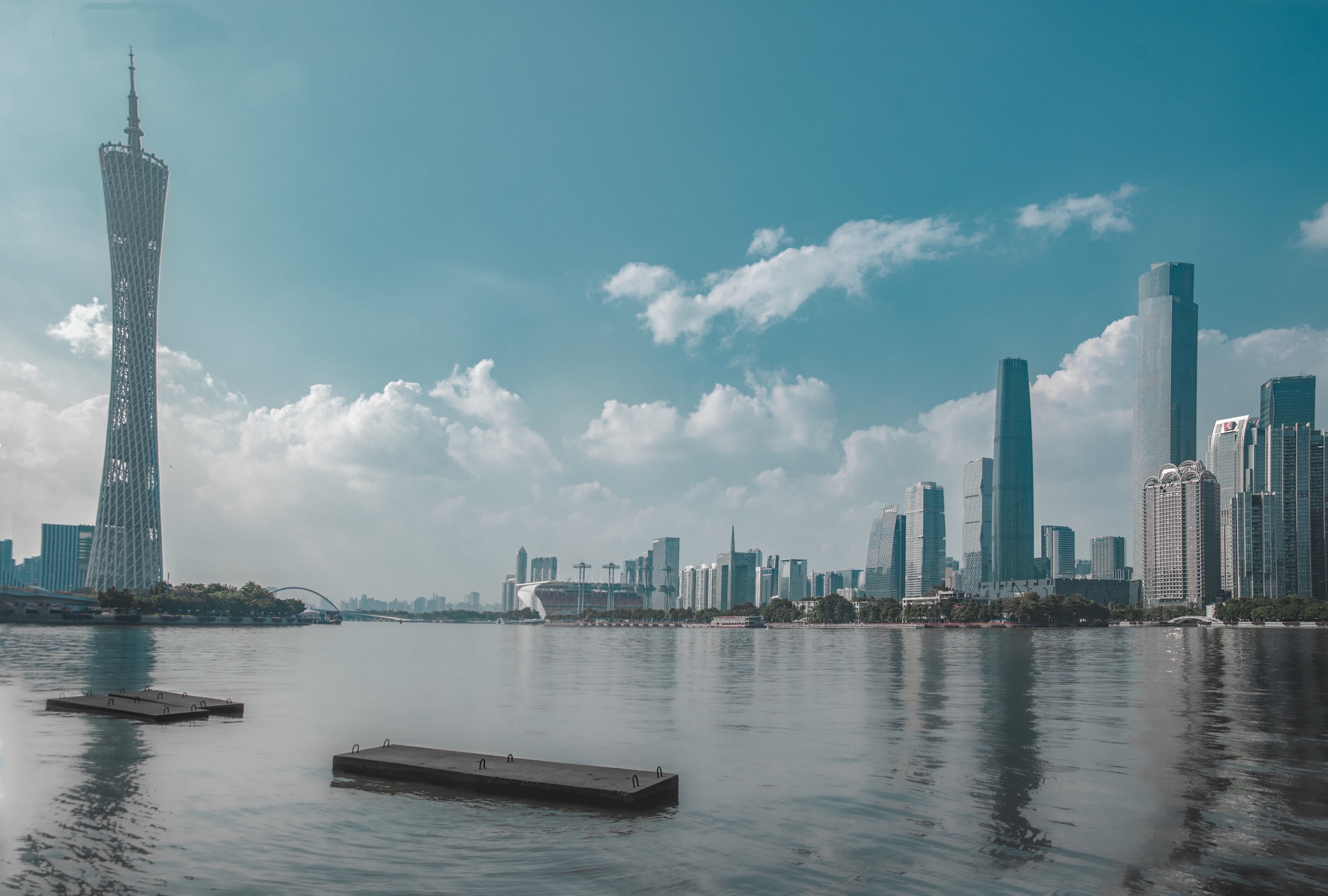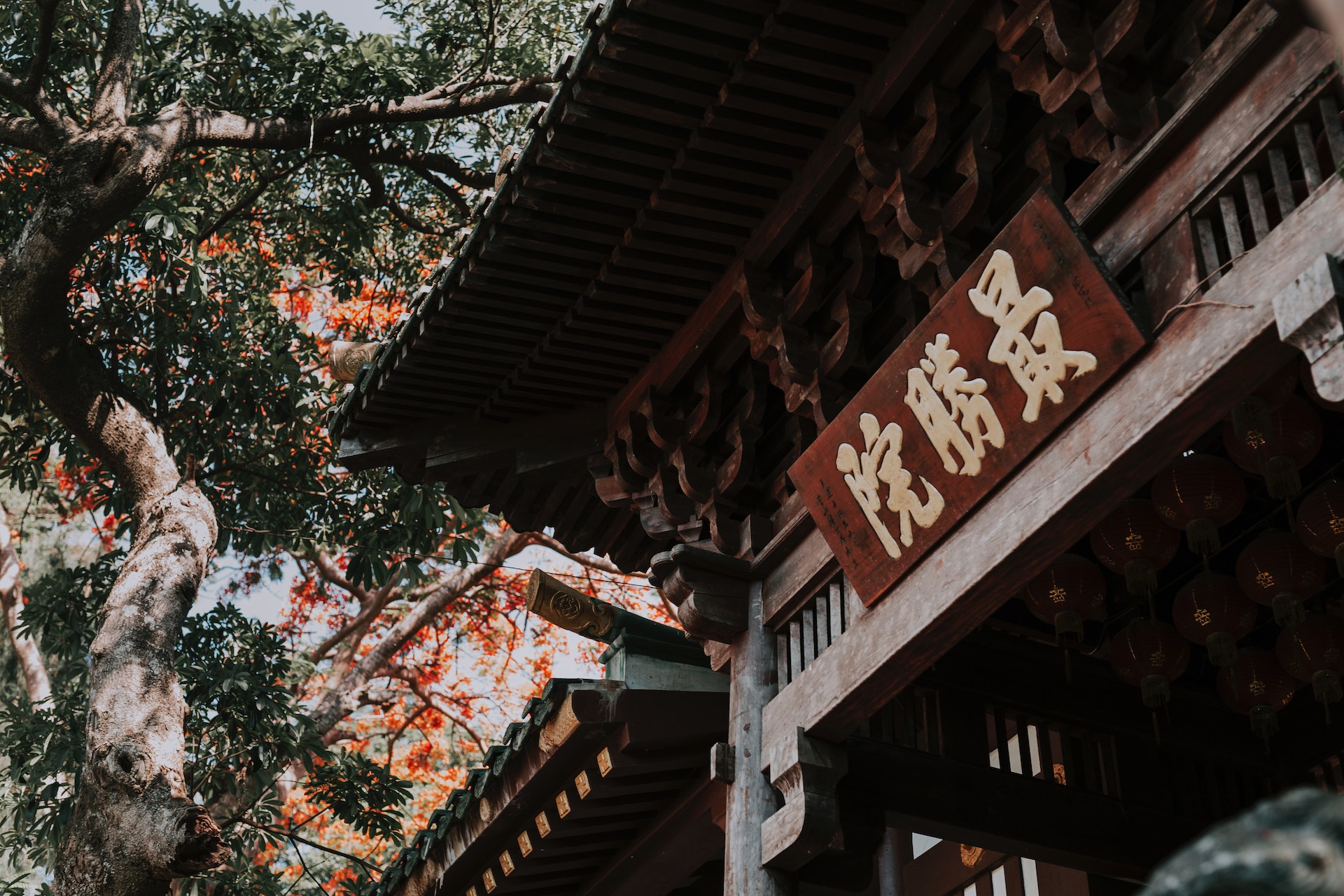 Canton Tower
The Canton Tower, also known as the Guangzhou TV Tower, is a landmark tower located in the Haizhu district of the city. Standing at 604 meters (1,982 feet) tall, it is one of the tallest towers in the world and offers stunning views of the city from its observation deck.
Chen Clan Ancestral Hall-Folk Craft Museum
The Chen Clan Ancestral Hall-Folk Craft Museum showcases traditional folk crafts from Guangdong province, including ceramics, woodcarvings, and bronze ware. The Chen Clan Ancestral Hall is known for its unique architectural style, which combines elements of both Chinese and Western design.
Sun Yat-sen Memorial Hall
The Sun Yat-sen Memorial Hall is a grand building that honours the revolutionary leader and founding father of the Republic of China, Dr. Sun Yat-sen. The hall was built in 1931 and serves as a memorial to Dr. Sun's life and work, as well as a cultural and educational centre for the people of Guangzhou.
Chimelong Safari Park
Chimelong Safari Park is home to a diverse range of animal species, including lions, tigers, elephants, giraffes, and many others. Visitors can experience the thrill of a safari adventure as they observe these animals in their natural habitats, either from the safety of a tour bus or on foot.
Shameen Island
Shameen Island is a small island located in the heart of Guangzhou. It is a historic district known for its well-preserved colonial architecture and tree-lined streets, and is a popular destination for visitors looking to experience a unique blend of Chinese and Western cultures.
Chimelong Paradise
Chimelong Paradise is an amusement park located in the Panyu district of Guangzhou. It is one of the largest and most popular theme parks in the country, offering a wide range of attractions and entertainment options for visitors of all ages.
Baiyun Mountain
Baiyun Mountain, also known as "White Cloud Mountain", is a scenic mountain located a few miles north of Guangzhou. It is one of the most popular tourist destinations in the city, attracting millions of visitors each year who come to enjoy its breathtaking views, lush forests, and rich cultural heritage.
Pearl River
In Guangzhou, the Pearl River is an important cultural and historical landmark, as well as a popular tourist destination. Visitors can take a boat tour of the river to see the city's many landmarks and attractions, including the Canton Tower, the Chen Clan Ancestral Hall, and the Sun Yat-sen Memorial Hall.
Temple of the Six Banyan Trees
The Temple of the Six Banyan Trees was built in 537, during the reign of the Southern Qi Dynasty, and is named after the six banyan trees that once surrounded the main hall. The trees are said to have been planted by the famous Buddhist monk, Master Huineng, who was the Sixth Patriarch of Chan Buddhism in China.
Guangzhou Metro
The Guangzhou Metro is fast, convenient and affordable way to get around the city of Guangzhou. Here's what you need to know if you're using the metro:
Coverage:
The Guangzhou Metro system covers over 621 km of track and serves over 302 stations, making it one of the larger metro systems in the world.
Lines and interchanges:
The Guangzhou Metro has 16 lines, each with its own colour code, and several interchanges are available to transfer between lines. Trains are equipped with automated announcements in both Mandarin and English, making it easy to navigate the system.
Accessibility:
The Guangzhou Metro is accessible for passengers with disabilities, with elevators, ramps, and audio announcements available at all stations. Wheelchair accessible trains are also available.
the Guangzhou Metro is a comprehensive and efficient way to get around the city of Guangzhou. With its extensive coverage, convenient operating hours, and easy-to-use ticketing system, it's the perfect option for those who want to explore the city with ease.
How to get around on the Guangzhou Metro
The map of the Guangzhou Metro will be available to view in the metro stations. However if you need one to carry with you, the Mapway app includes our version of the Guangzhou Metro map and is free to download on iOS and Android. There is also a journey planner and step-by-step guides to help you get where you need to go and it works offline (so no worrying about Wifi and data!).
The Guangzhou Metro has expanded it's total track length to 621km since first opening in 1997.
Tickets
The Guangzhou Metro is a convenient and efficient way to get around the city. There are several options for purchasing tickets, including:
Single-journey tickets:
You can purchase single-journey tickets at ticket vending machines or the ticket office in any metro station. Single-journey tickets are valid for one trip from the station of departure to the station of arrival.
Guangzhou Transportation Smart Card (GTC):
The Guangzhou Transportation Smart Card is a rechargeable smart card that can be used for the metro, buses, and other forms of transportation in Guangzhou. You can purchase a GTC card at ticket vending machines or the ticket office in any metro station, and then reload it with value as needed.
Mobile payment:
You can use mobile payment platforms, such as Alipay and WeChat Pay, to purchase metro tickets by scanning a QR code at the entry gate.
The fare for the Guangzhou Metro varies depending on the distance of the journey, with a base fare of CNY2 for the first 6 kilometres and an additional charge for each additional kilometre. Children under 1.2 meters in height can travel for free.
Operating Hours
The Guangzhou Metro operates from 6:00am to 11:00pm daily, making it a convenient option for tourists and commuters alike. Here's what you need to know about the operating hours:
Peak Hours: During peak hours, which are generally from 7:00am to 9:00am and 5:00pm to 7:00pm, trains run every 5-10 minutes, ensuring that you'll never have to wait long for the next train.
Off-Peak Hours: During off-peak hours, trains run every 10-20 minutes, although frequency may vary depending on the line and the station.
Late Night Service: Some lines may have limited late night service, running until 11:00pm or later, so be sure to check the schedule before planning your trip.
Accessibility
The Guangzhou Metro is equipped with various accessibility features for passengers with disabilities or mobility difficulties, such as:
Elevators and escalators at all stations.
Braille signage and audio announcements for visually impaired passengers.
Priority seating for disabled and elderly passengers
Wheelchair ramps and accessible ticket machines.
Assistance services, including staff assistance and mobility aid rental.
Additionally, some trains feature audio and visual announcements in multiple languages, including English, to accommodate international visitors.
In an emergency in Guangzhou, contact the following numbers:
Police: 110
Fire: 119
Ambulance: 120
Emergency Management: 122
Traffic Accidents: 122
Tourist Complaints: +86 20 8666 0123
Alternative Transport
In addition to the Guangzhou Metro, there are several alternative modes of transportation available in the city, including:
Buses
Guangzhou has a comprehensive bus network that covers the entire city and operates both day and night.
Taxis
Taxis are widely available in Guangzhou and offer a convenient option for travelling within the city.
Didi
This ride-hailing app similar to Uber is widely used in Guangzhou and offers a convenient and affordable alternative to taxis.
Bicycles
Guangzhou has a number of bike-sharing schemes that allow residents and visitors to rent bikes for short trips.
Ferry
Guangzhou has a number of ferry services that connect various parts of the city and surrounding areas, including the Pearl River Delta.
Walking
Guangzhou is a relatively compact city and many popular tourist destinations are within walking distance of each other.
How to get from Guangzhou Baiyun International Airport
To get from Guangzhou Baiyun International Airport to the city using the metro, you can take Line 3 of the Guangzhou Metro. Here's a step-by-step guide:
After arriving at Guangzhou Baiyun International Airport, follow the signs to the metro station, which is located in Terminal 2.
Purchase a metro ticket from one of the ticket machines located in the station. You will need to know your destination and the fare will be displayed on the machine's display.
Board Line 3 of the Guangzhou Metro in the direction of "Panyu Square" or "Tiyu Xilu".
Travel for approximately 40 minutes, depending on your destination, and get off at the desired station.
Once you arrive at your station, exit the metro and follow the signs to reach your final destination.
Note: Guangzhou Baiyun International Airport is served by Line 3 of the Guangzhou Metro, which operates from around 6:00am to 11:00pm. The frequency of trains can vary, so we advise checking the metro schedule before travelling.