A travel guide to
Hamburg
Known for
Bridges & Canals, Miniatur Wunderland, the Alster, Kunsthalle Hamburg, Tierpark Hagenbeck…
This is
Hamburg

.

Hamburg is a city that has been a major trading centre for centuries. It has a long history as an important port and a city of innovation and entrepreneurship. A city of contrasts, it has an upbeat vibe and an authentic atmosphere which is reflected in the architectural splendour of its many attractions. The cosmopolitan city has a big personality and is well worth a visit if you have the opportunity to go. In this travel guide we will provide you with all the information to make the most out of your time in Hamubrg. From the weather to the currency to the best things to see and do in Hamburg, we have compiled all you need to know.

Importantly, we will also provide you with all the helpful tricks to navigating the city using the U-bahn and S-bahn. The U-bahn is a rapid transit system that connects the different districts in the city. The S-bahn connects the central station with the airport as well as the railway station. These are both very popular forms of transport, so be sure to take advantage of them! So, with all that said, here we go… A Travel Guide to Hamburg.

Looking for something in particular? Use the quick links below to find the exact section you need.
Weather in Hamburg, Germany
Hamburg has a temperate maritime climate, which means that it has cool winters and mild summers. The city is located in the north of Germany, so it can get quite chilly in the winter. Hamburg gets an average of about 152 days of rain per year, so it can be quite wet at times. The city also gets an average of about 1,600 hours of sunshine per year, which is slightly less than some other parts of Germany.
Average monthly temperatures
January 0°C (32°F) | February 1°C (34°F) | March 4°C (39°F) | April 9°C (48°F) | May 14°C (57°F) | June 17°C (62°F) | July 19°C (66°F) | August 19°C (66°F) | September 15°C (59°F) | October 10°C (50°F) | November 5°C (41°F) | December 1°C (34°F)
Currency
The currency in Hamburg, Germany is the Euro – €
Bank notes are for €5 and higher. There are 100 Cents to 1 Euro. Coins come in units of 1c, 2c, 5c, 10c, 20c, 50c, €1 and €2.
Unlike GBP and US dollars there aren't many popular nicknames for the Euro.
ISO code: EUR
Symbol: €
Banknotes: €5, €10, €20, €50, €100, €200, €500
Coins: 1c, 2c, 5c, 10c, 20c, 50c, €1, €2
Tipping
Tipping is common practice in Hamburg and throughout Germany. It is generally expected to leave a small tip (usually 5-10%) of the total bill) at restaurants, cafes, and bars. Tipping at hotels and hairdressers is also common, but it it not expected at all service establishments. While tipping is not mandatory, it is an appreciated gesture and can be a nice way to show your appreciation for good service.
Taxi drivers are usually given 10% of the fare. If you're staying in a hotel it's customary to leave €2 to €3 a day for housekeeping.
Internet
Getting connected to the internet in Hamburg could not be any easier. Here are several ways in which you can get online for free:
Many cafes, restaurants, and bars in Hamburg offer free Wifi to their customers.
Some public transportation systems in Hamburg, including buses and trains, offer free Wifi to their passengers.
Many public spaces in Hamburg, such as parks and squares, have free Wifi hotspots.
Some libraries in Hamburg offer free Wifi to their visitors.
Similarly, most hotels in Hamburg offer free Wifi to their guests.
For more help finding free Wifi while you're in Hamburg, check out this map of free Wifi hotspots available in the city.
Fun fact: Hamburg has the most bridges inside its city limits than any other city in the world. In fact, Hamburg has more bridges than Amsterdam, Venice and London combined.
Things to do in Hamburg
For many years, the city of Hamburg has served as a significant trading hub. It has a long history of being a significant port and a hub for enterprise and innovation. The architectural splendour of its many attractions is reflected in this city of contrasts' lively energy and genuine atmosphere.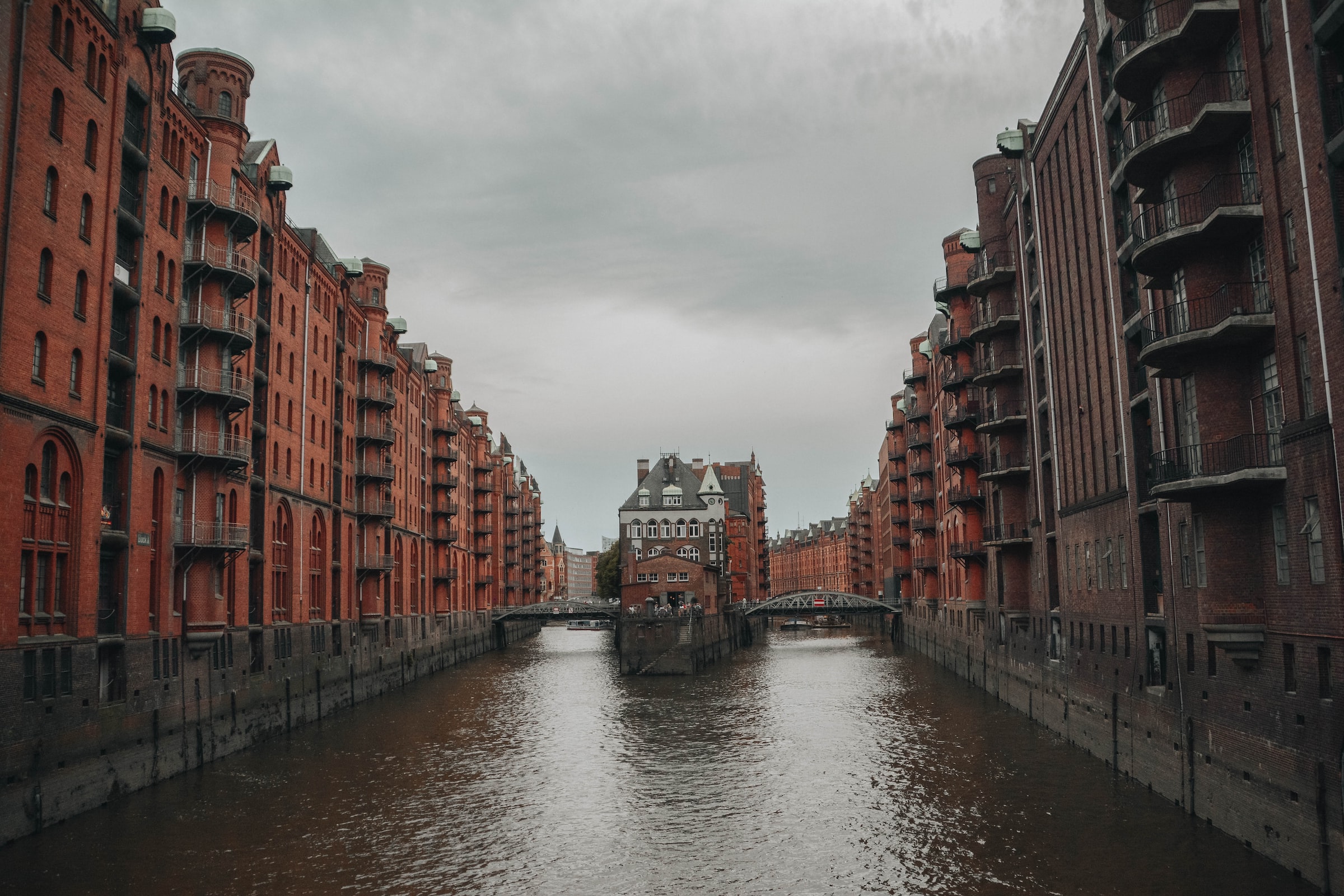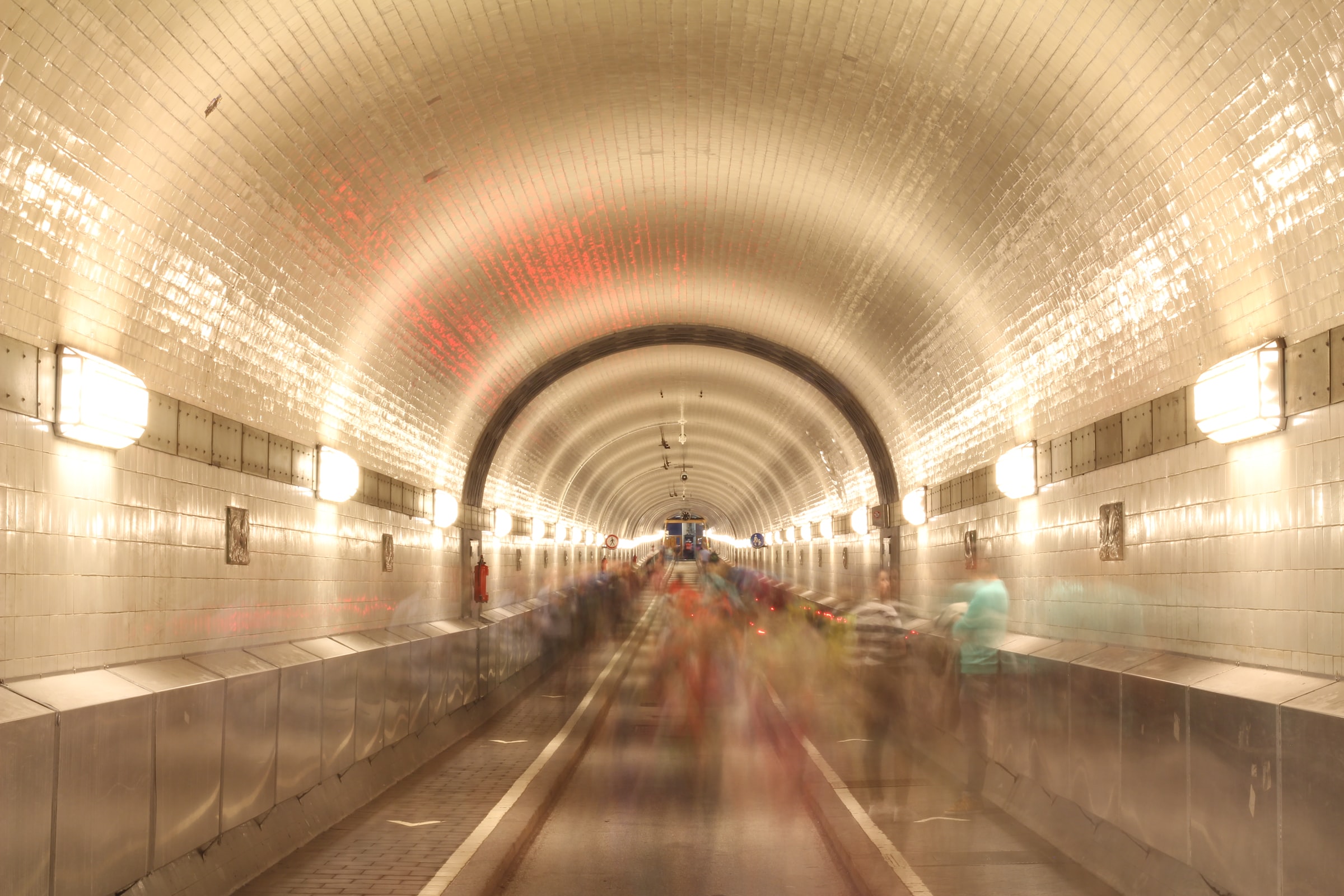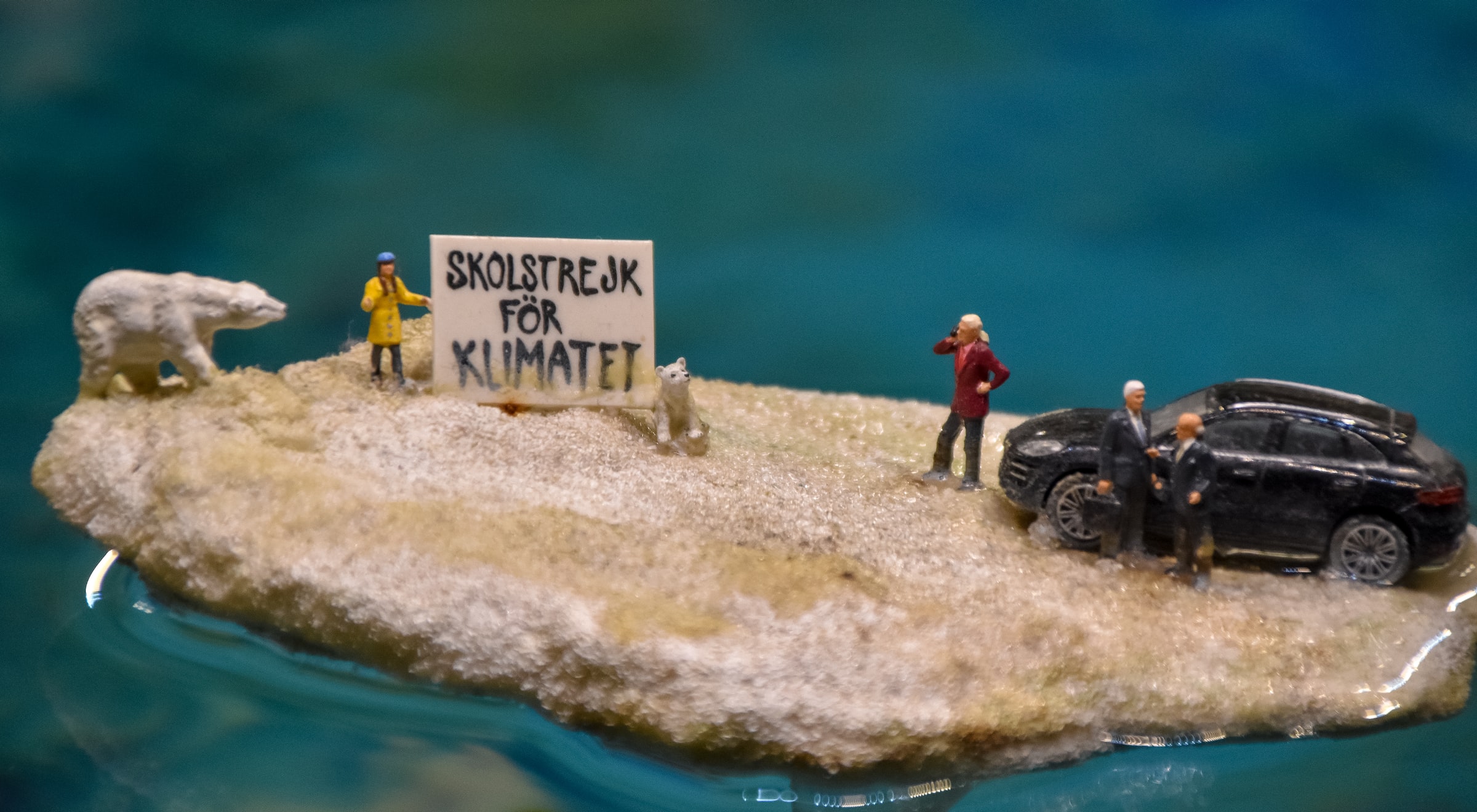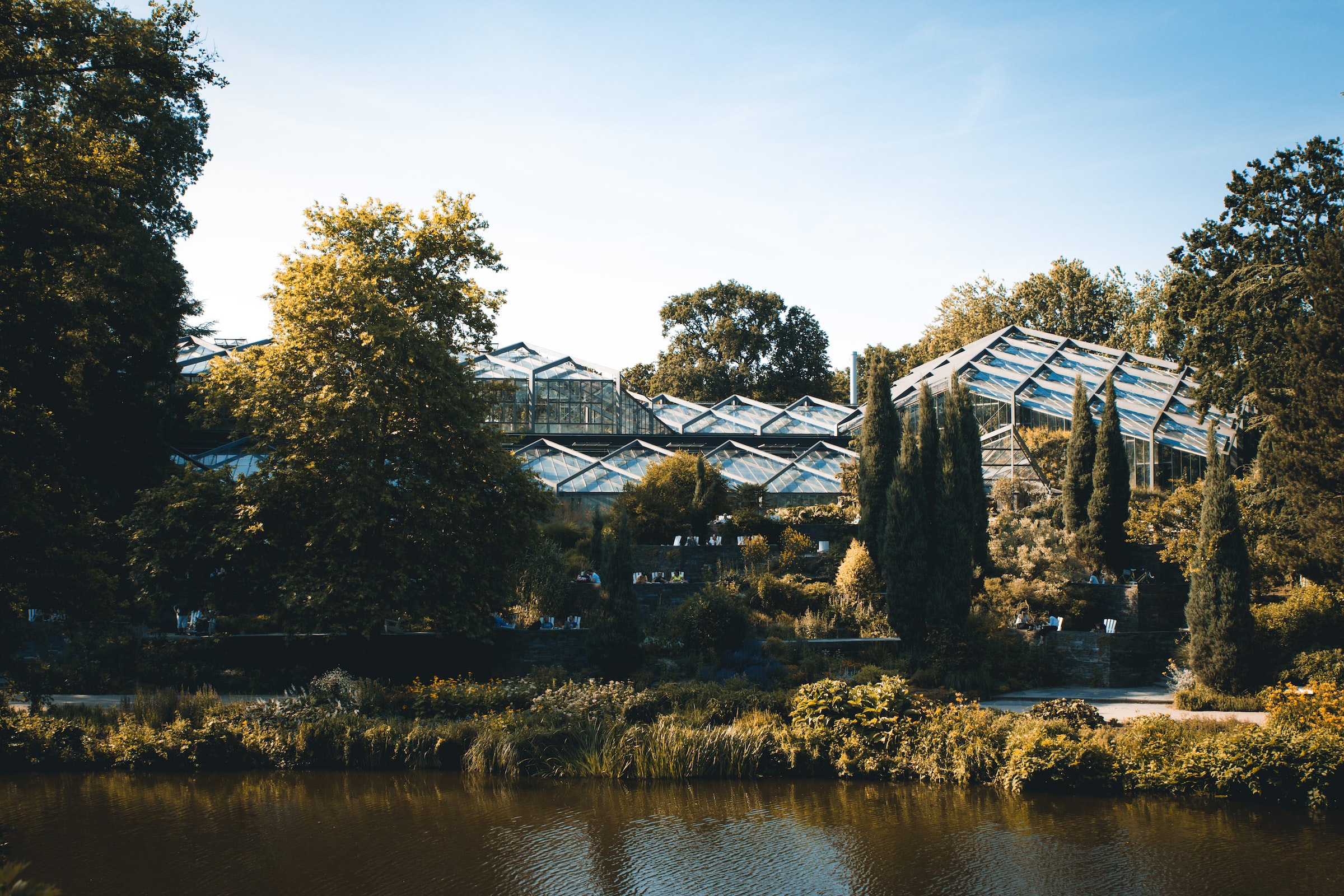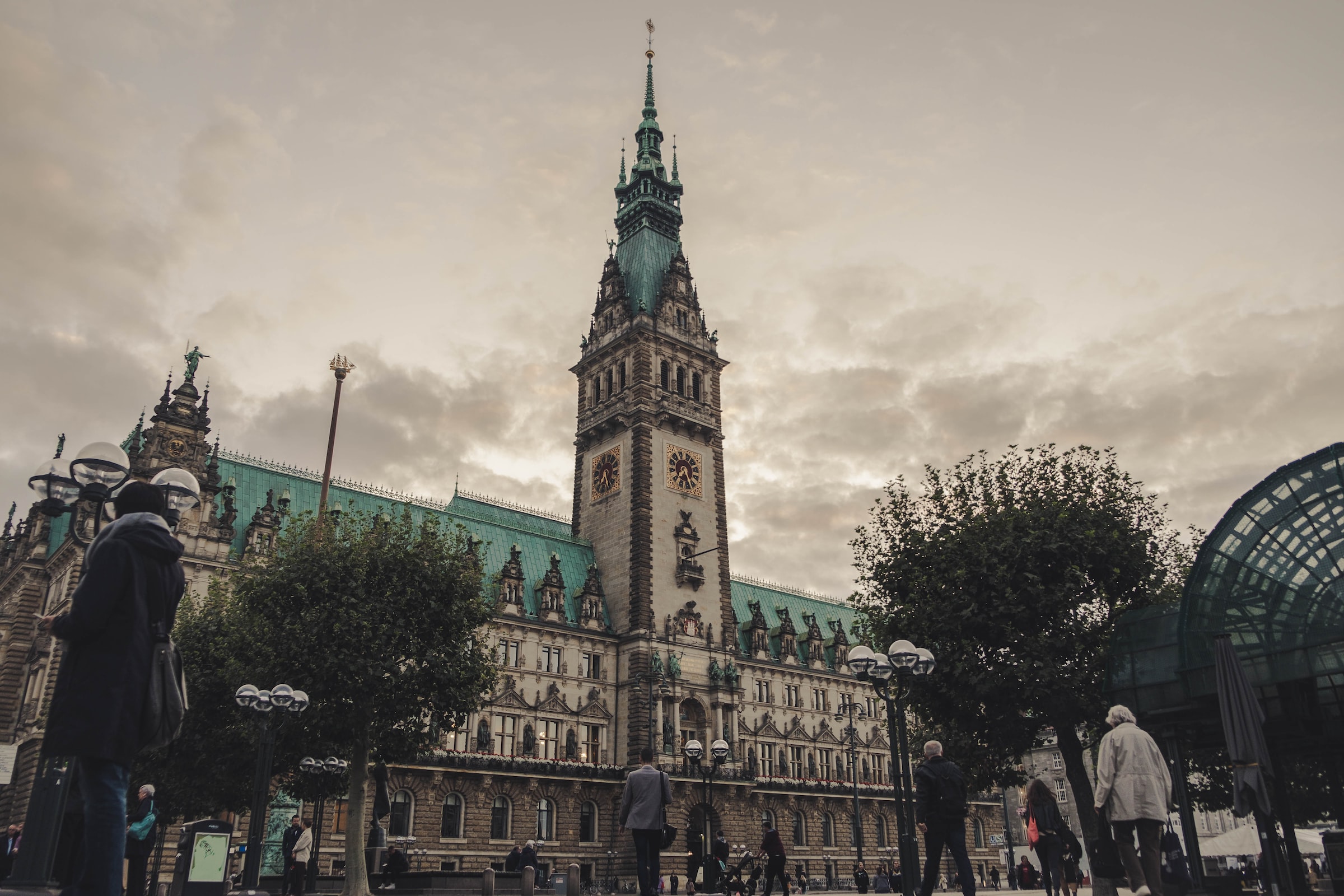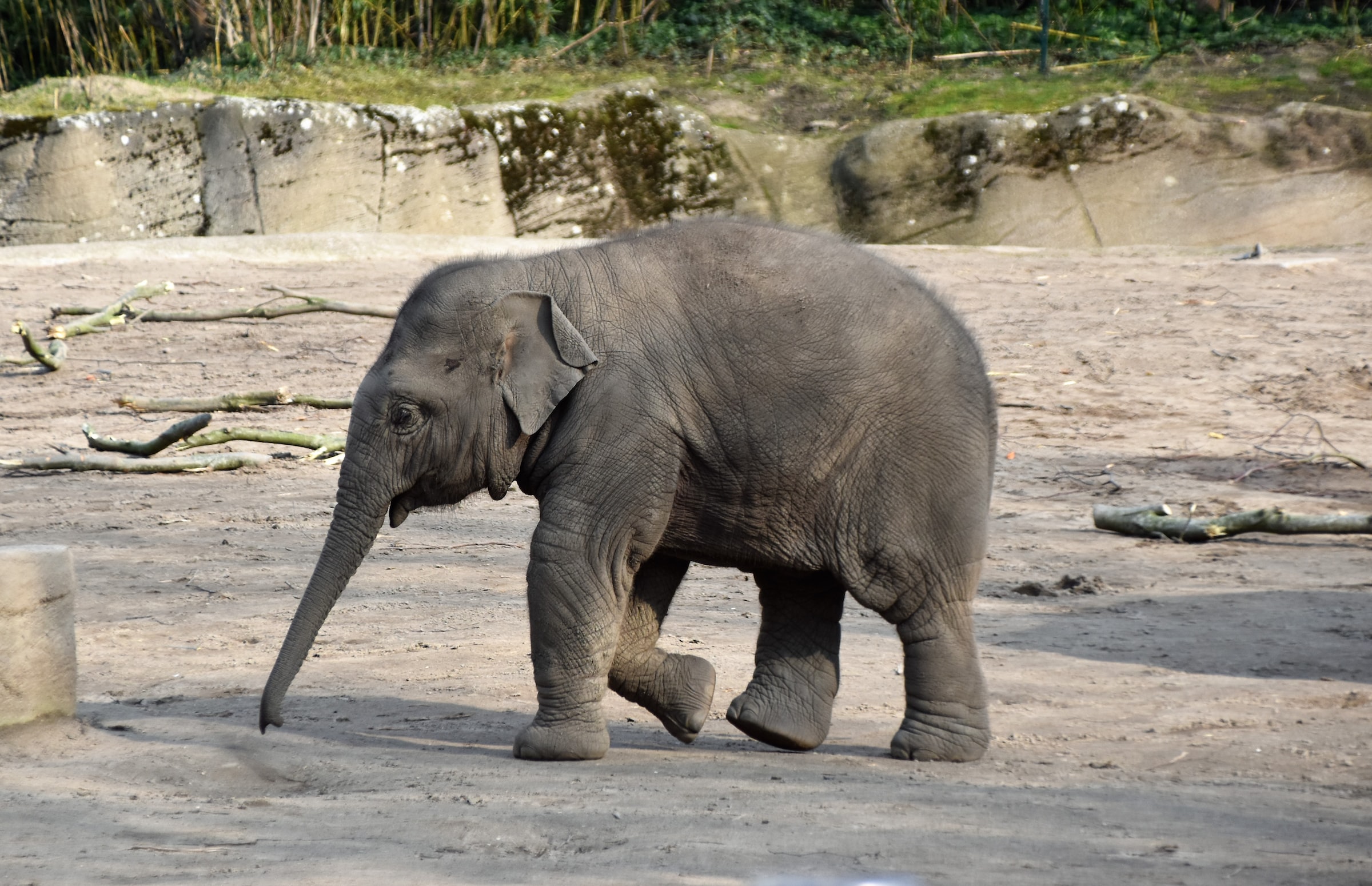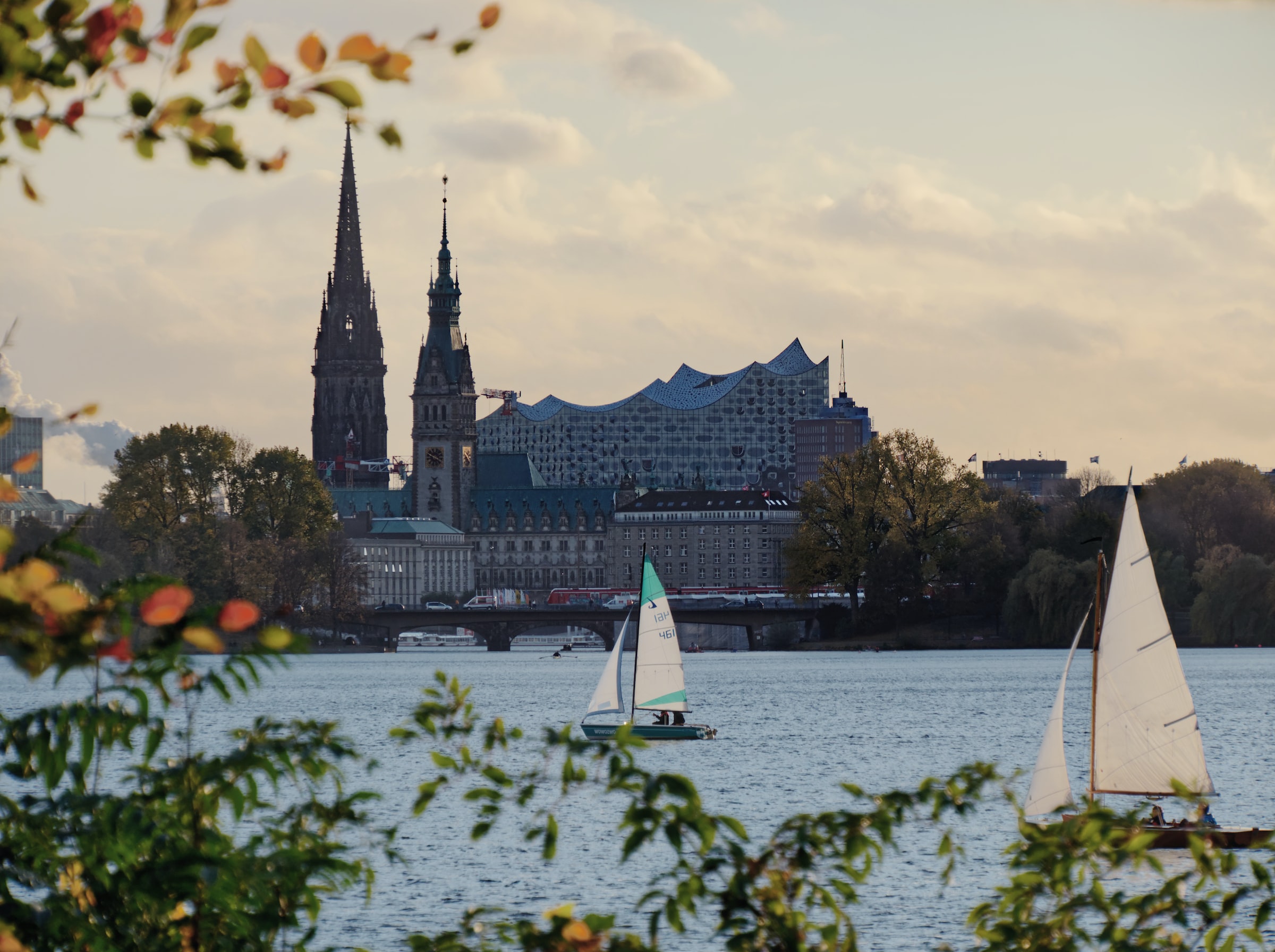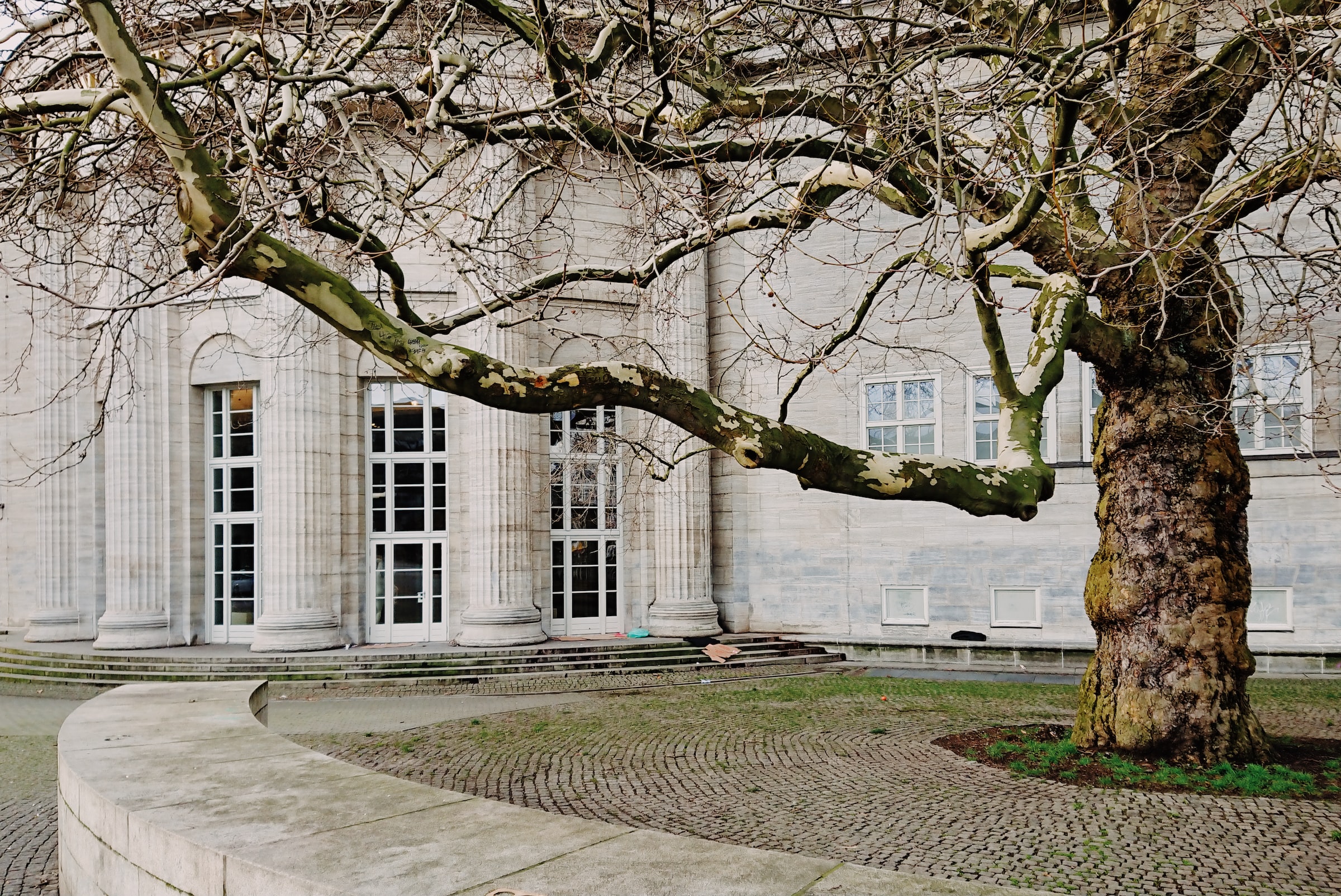 Speicherstadt
Speicherstadt is the largest warehouse district in the world where buildings stand on timber-pile foundations and oak logs. It is located in the port of Hamburg. Speicherstadst's beautiful neo-gothic brick architechture makes for an exciting contrast to the modern steel and glass constructions of neighbouring HafenCity. This area is home to many popular tourist attractions including Miniatur Wunderland and the Automuseum Prototyp.
Alter Elbtunnel
The Old Elbe Tunnel was built in 1911 to provide a more direct route for dock workers to the southern banks of the Elbe river. A technical innovation at the time of its construction, the tunnel is now a preserved historic site. The Alter Elbtunnel's Art-Deco beauty, combined with the unique reliefs lining the bricked walls, make this attraction particularly popular with photographers.
Miniatur Wunderland
Miniatur Wunderland is the largest model train exhibit in the world. Trains run through recreations of Hamburg and the coast, Austria, the Grand Canyon and Scandanavia, as well as locations all over the globe. Miniatur Wunderland attracts millions of visitors every year and is subsequently the most visited tourist attraction in the whole of Germany. Whether your a fan of model railways or just looking for a unique and entertaining activity in Hamburg, Miniatur Wunderland is definitely worth a visit.
Planten un Blomen
Planten un Blomen (plants and flowers) is a large park located in the central district of Hamburg. The beautiful botanic garden park has fountains, a playground, and an outdoor stage that hosts concerts and other events throughout the year. It is a popular destination for both locals and tourists, and is a great place to enjoy the outdoors. Whether you're looking to relax in the gardens or enjoy some outdoor activities, Planten un Blomen has something for everyone.
Hamburg Town Hall
Hamburg Town Hall is the administrative centre of the city of Hamburg located in the Neustadt (New Town) area of the city. The town hall is large and impressive, built in the late 19th century in a neo-Renaissance style. Visitors can take a guided tour of the building and learn about its history and architecture. The building is home to a number of important government offices including that of the mayor's, while also playing host to a variety of events and ceremonies throughout the year, including weddings and cultural events.
Tierpark Hagenbeck
Tierpark Hagenbeck is a zoo located in the city of Hamburg. The zoo is home to a wide variety of animals including lions, gorillas, elephants, and many others. Teirpark Hagenbeck is known for its focus on animal welfare, and the zoo works to provide its animals with spacious and naturalistic enclosures that allow them to behave as they would in the wild. The zoo also has a number of other attractions including a petting zoo, a bird show, and a number of playgrounds and picnic areas.
Alster
The Alster is a river and lake which flows through the city of Hamburg. The lake is a popular recreation spot that is surrounded by parkland, restaurants and other amenities. The Alster is known for having a variety of outdoor activities including swimming, boating, and fishing. The lake is also a populare spot for walking, jogging, and cycling. It is also home to a number of cultural and historical landmarks, including the Alster Pavillion, a neo-classical building that houses a cafe and a restaurant.
Kunsthalle Hamburg
Kunsthalle Hamburg is one of the oldest and most important art museums in Germany, and is home to a collection of more than 7,000 paintings, sculptures, and other works of art. The museum has a broad collection that spans many centuries and styles but is best known for its collection of German and Dutch paintings from the 19th and 20th centuries, as well as its collection of Impressionist and Expressionist works.
The Hamburg U-Bahn and S-Bahn
The Hamburg U-Bahn is a rapid transit system that serves the city of Hamburg and its surrounding areas in Germany. It consists of four lines (U1, U2, U3, and U4), serving 101 stations. The S-Bahn is a suburban commuter railway, it has 6 lines (S1, S11, S2, S21, S3, S31), serving 68 stations.
Both the U-Bahn and S-Bahn are an important part of Hamburg's public transportation system, providing a convenient and efficient way for people to get around the city. They both connect to other modes of transportation, such as buses and ferries, allowing for easy travel throughout the region.
Here are some important emergency numbers to know in Hamburg:
Police: 110
Emergency services including fire, police and ambulance services: 112
Using the Hamburg U-Bahn and S-Bahn
A map of the Hamburg U-Bahn and S-Bahn network will be available to view in all of the U-Bahn stations. However if you need one to carry with you, the Mapway app includes our Hamburg map and is free to download on iOS and Android. There is also a journey planner and step-by-step guides to help you get where you need to go and it works offline (so no need to worry about Wifi and data!).
Tickets
There are multiple types of tickets available in Hamburg, for all modes of transport. Tickets can be purchased at HVV ticket machines. This list should provide all the information needed regarding tickets:
Single tickets:
These tickets are valid for a single one-way journey. They can be purchased from ticket machines or at ticket counters in the stations. Single tickets are more expensive than other types of tickets, but they do offer flexibility for individuals who only need to use the network occasionally.
Day tickets:
These tickets are valid for unlimited travel on the Hamburg network for a period of one day. Day tickets are available for a variety of zones, depending on how far you plan to travel. Day tickets are good value for people who plan to make multiple trips in a single day.
Group tickets:
These tickets are valid for up to five people travelling together. They offer discount over the price of individual tickets.
Weekly and monthly tickets:
These tickets are valid for unlimited travel on the U-Bahn, buses, and regional trains for a period of one week or one month, respectively. They offer a significant discount on the cost of individual tickets, and are a good option for people who plan to use the network frequently.
Tourist pass
The Hamburg CARD gets you discounts on various activities in addition to unlimited travel. However, bear in mind day passes are cheaper after 9:00am.
Tickets for children:
Children under the age of six can travel for free when accompanied by a paying adult. Children between the ages of six and 14 are eligible for reduced fares.
Operating hours
The U-Bahn runs from about 5:00am to about 1:00am every day, with trains running at intervals of about 10 to 20 minutes during peak times and about 20 to 30 minutes during off-peak times.
The S-Bahn runs from about 4:00am to 1:30am. Depending on the time of day, trains run at intervals of 5, 10 or 20 minutes. On the weekend, trains run for 24 hours with intervals of 30 minutes
Bus routes in the city run on similar schedules, with night buses running on main routes after midnight.
Accessibility
The Hamburg U-Bahn and S-Bahn are generally accessible for people with disabilities. Most stations are equipped with elevators or ramps, and many of the trains have low-floor sections that are easily accessible for people with mobility impairments.
As well as these features, they also has a number of services and amenities to make it easier for people with disabilities to use the system. For example, lots of stations have tactile paving to help visually impaired passengers navigate the platforms, and many trains have audio announcements to help people with hearing impairments.
Overall, the Hamburg U-Bahn and S-Bahn are designed to be accessible and easy to use for people with disabilities. However, if you have specific accessibility needs or concerns, you can contact the Hamburg U-Bahn customer service team for more information. Their website can be found here.
Alternative transport
In addition to the U-Bahn and S-Bahn, there are several other forms of public transport available in Hamburg.
Buses
Hamburg has an extensive network of buses that serve the city and it's surrounding areas. Buses run frequently and connect to many stations.
Regional trains
Hamburg is connected to other cities and towns in the region by a network of regional trains. These trains are operated by the Deutsche Bahn, the national railway company of Germany.
Ferries
Hamburg is a port city, and the Hamburg Port Authority operates a fleet of ferries that provide transport across the river Elbe. Ferries run frequently and connect to other forms of transportation at multiple points in the city.
Taxis
There are numerous taxi companies operating in Hamburg, and taxis can be hailed in the street or called in advance. Taxis can be a convenient alternative to get around the city, but they are generally more expensive than other forms of transport.
Bicycle
Hamburg is a bike-friendly city, and there are many dedicated bicycle lanes and paths throughout the city. Bikes can be rented from various locations, and there are also several bike-sharing programs available in the city.
Getting from Flughafen Hamburg Airport (HAM) to the city
Getting to the city from Flughafen Hamburg Airport, using the U-Bahn is very straightforward. Just follow these simple steps:
Once you are through customs and have retrieved your baggage, follow signs in the airport for the Hamburg Airport S-Bahn stop which is on the S1 line.
Depending on your destination, you can either transfer at Ohsdorf station or stay on the S1 line. If you transfer to the U1 line, you will be on your way to the city centre where you can get to your stop or transfer to other lines on the U-Bahn.
Alternativley, you can stay on the S1 line which eventually loops through the city centre.