A travel guide to
Hong Kong.
Known for
Victoria Peak, Dim sum, Skyscrapers, Victoria Harbour, Star Ferry, ding dings, the MTR…
This is
Hong Kong

.

Hong Kong is a bustling and vibrant city located on the southeastern coast of China. Known for its breathtaking skyline, world-renowned cuisine, and rich cultural heritage, Hong Kong is a top destination for travellers from all over the world. Whether you're looking to experience the city's exciting nightlife, explore its rich history, or simply soak in the local culture, Hong Kong has something for everyone. In this travel guide, we will take you through the must-visit sites and experiences that make this city one of the most unique and dynamic places to visit in Asia, while also providing you with all the information you might need to help you navigate the city using the MTR.

Looking for something in particular? use the quick links below to help you find what you need.
Weather in Hong Kong
In Hong Kong, the wet season is hot, uncomfortable, and overcast and the dry season is comfortable, windy, and mostly clear. Over the course of the year, the temperature typically varies from 14°C to 32°C and is rarely below 9°C or above 34°C.
Average monthly temperatures
January 17°C (62°F) | February 18°C (64°F) | March 20°C (68°F) | April 24°C (75°F) | May 28°C (82°F) | June 30°C (86°F) | July 31°C (88°F) | August 31°C (88°F) | September 30°C (86°F) | October 27°C (81°F) | November 24°C (75°F) | December 20°C (67°F)
Currency in Hong Kong
The currency in Hong Kong is the Hong Kong Dollar. It is subdivided into 100 cents or 1000 mils.
Symbol: $, HK$ or 元
ISO code: HKD
Subunits: The HKD is subdivided into 100 smaller units called cents (¢)
Frequently used bank notes: HK$20, HK$50, HK$100, HK$150, HK$500, and HK$1000.
Frequently used coins: 10¢, 20¢, 50¢, HK$1, HK$2, HK$5
Tipping
To express their gratitude for excellent service, customers frequently give small tips at pubs, cafes, and restaurants in Hong Kong. However, not all service sectors in Hong Kong expect tips, and it is typically not required to tip in hotels or cabs.
It is vital to keep in mind that, like many other places, Hong Kong's tipping customs might change based on your preferences and the type of establishment you are visiting. Some people choose to leave a small tip at restaurants and cafes, while others may not.
If you feel you received exceptional service and would like to leave a tip, 10-15% of the bill is a generally accepted amount.
Hong Kong Island tends to steal the limelight, but there are actually 263 islands in Hong Kong. Some of them, like Cheung Chau, Lamma and Lantau, are accessible by ferry, while others are totally uninhabited and virtually unreachable.
Internet
Internet in Hong Kong is readily available across the city. Fun fact: the speed of the city's wifi is ranked one of the fastest in the world. Compared to the rest of China, Hong Kong's laws on internet censorship are relatively small and allow users access to most places on the internet.
Click here for a free map of Wifi hotspots in Hong Kong, available for download on iOS and Android.
Things to do in Hong Kong
Hong Kong is a Special Administrative Region (SAR) of the People's Republic of China located on the eastern coast of the country. It is a vibrant, densely populated city with a unique blend of Chinese and colonial influences, known for its skyline of skyscrapers, bustling streets, and deep natural harbor. It is a major global financial centre and a hub for international trade, tourism, and transportation.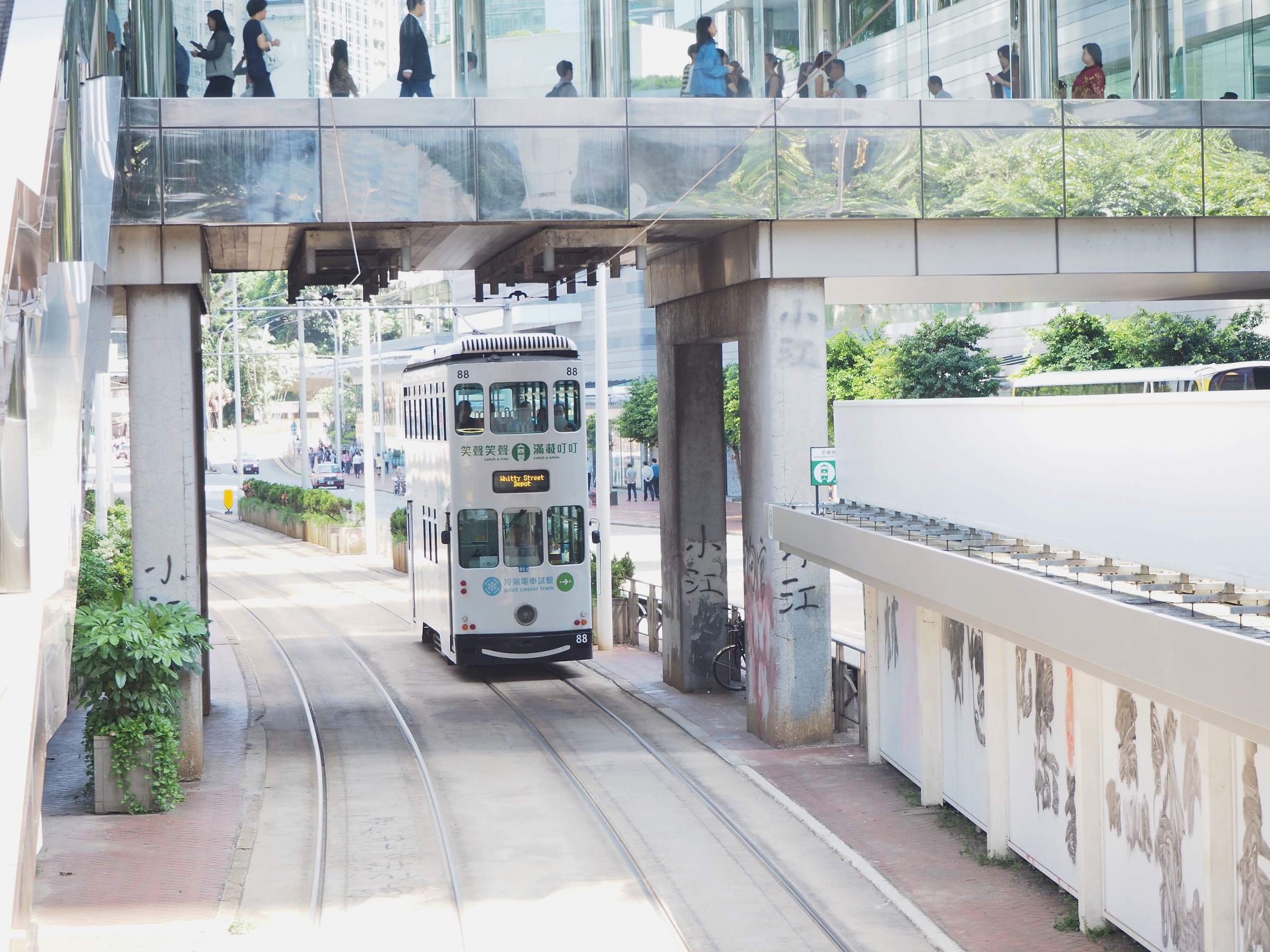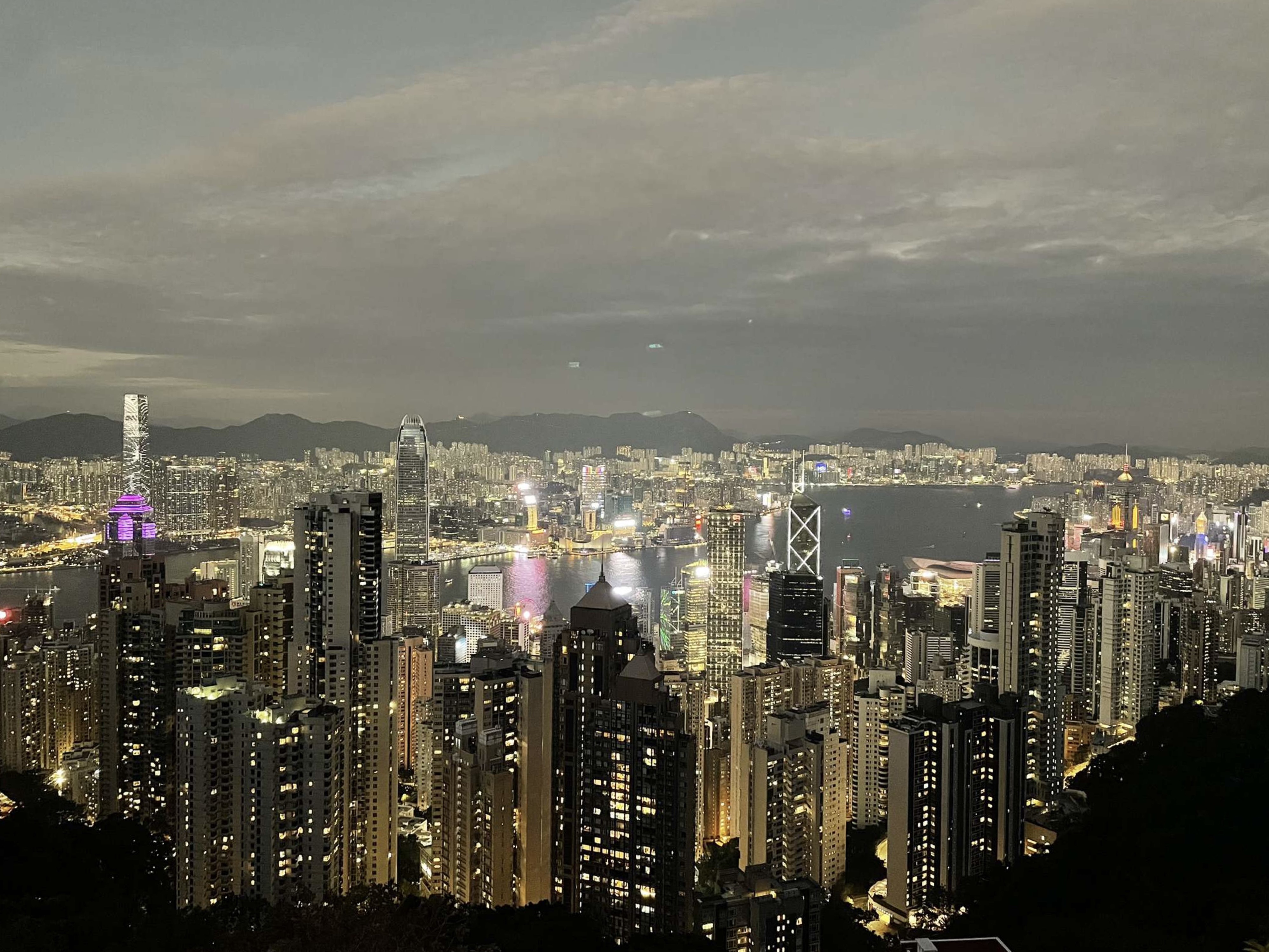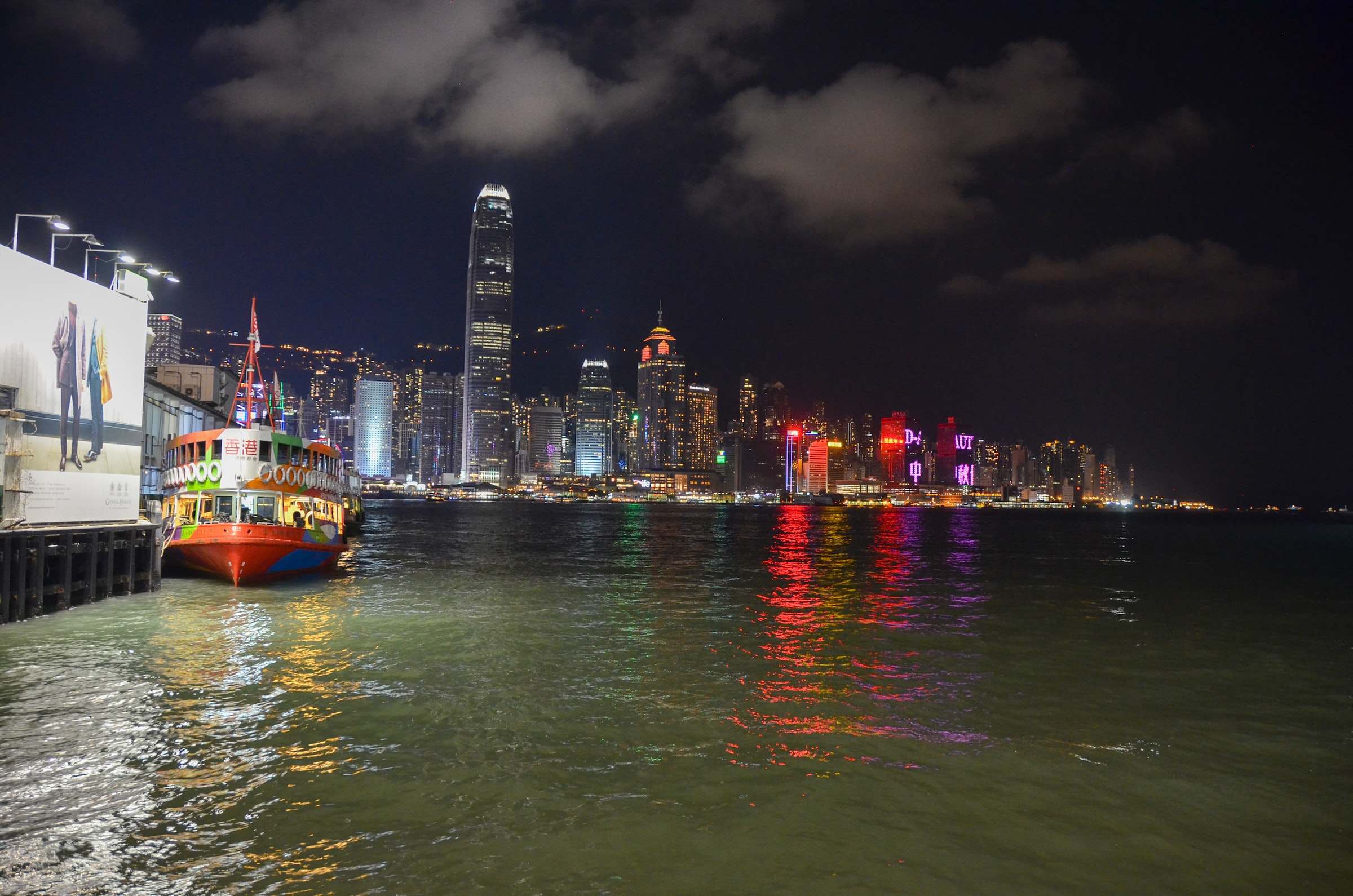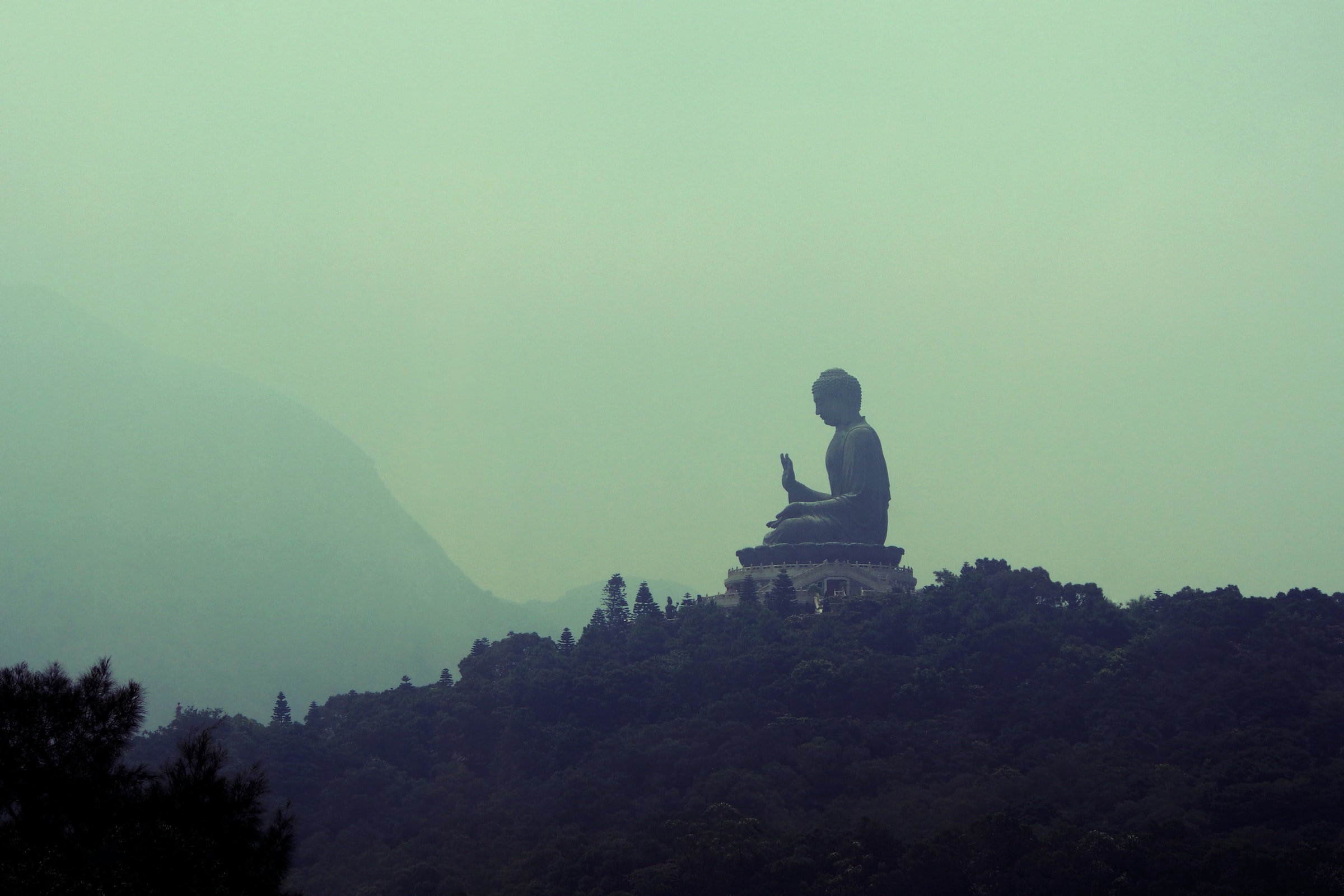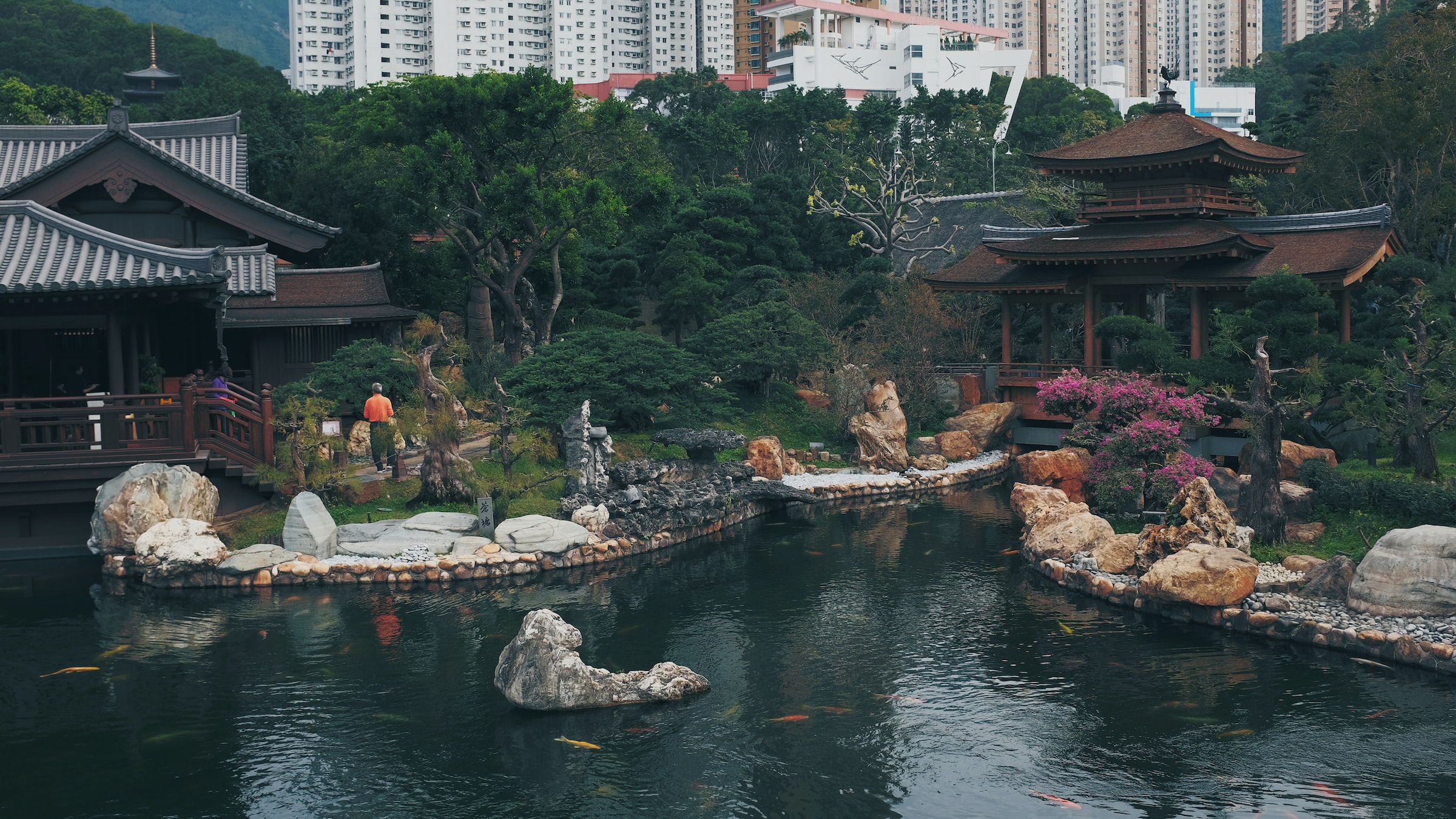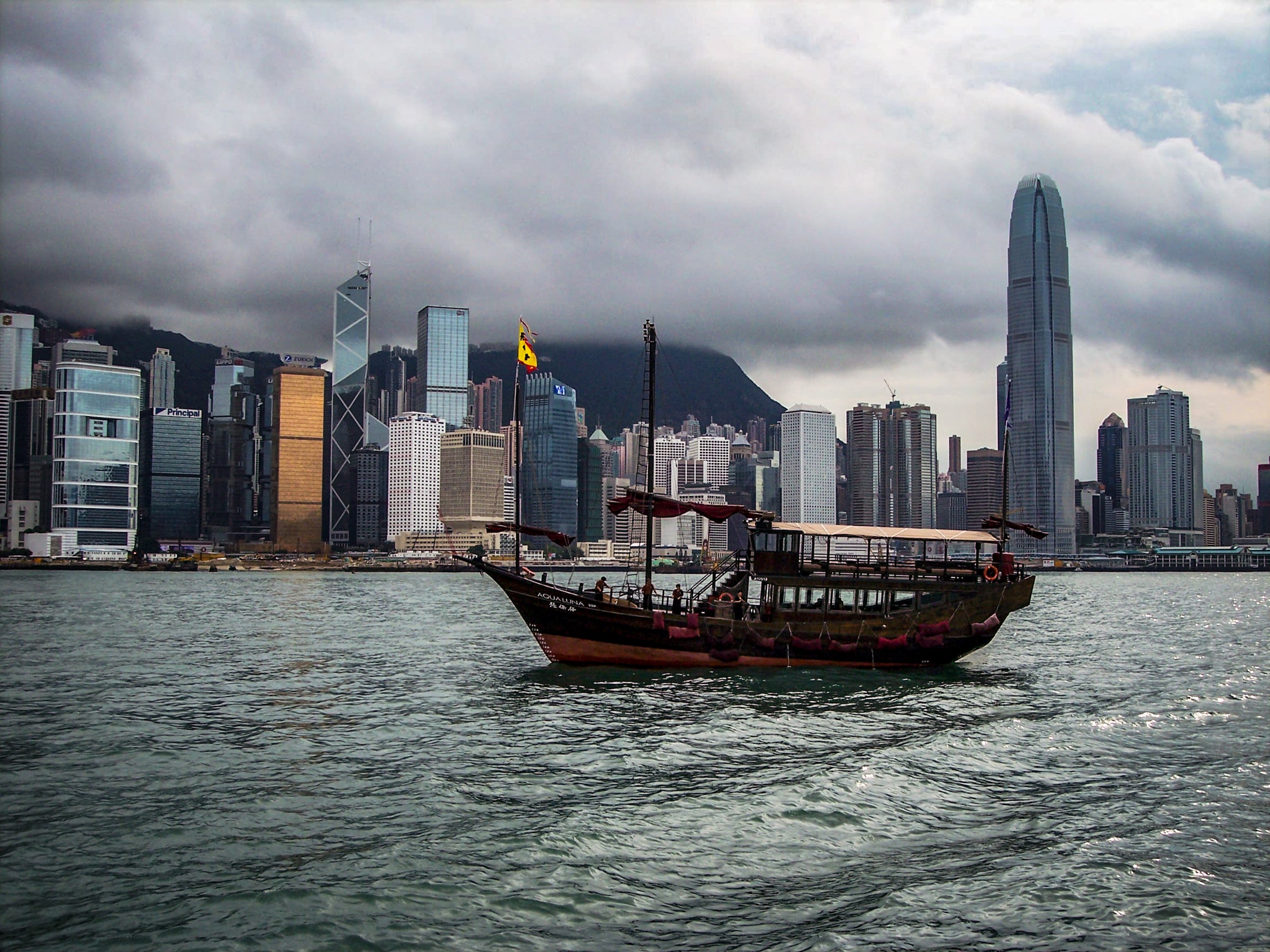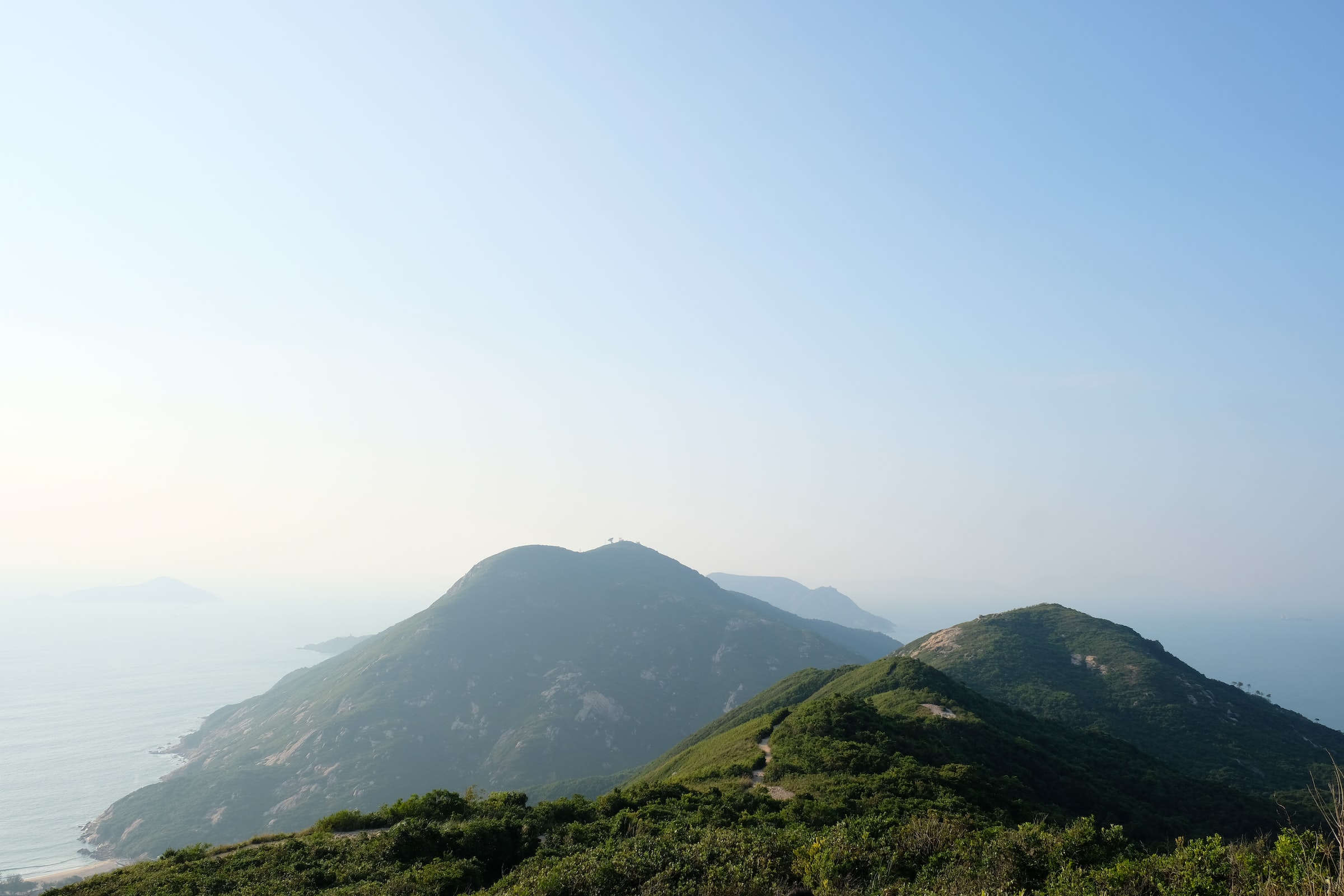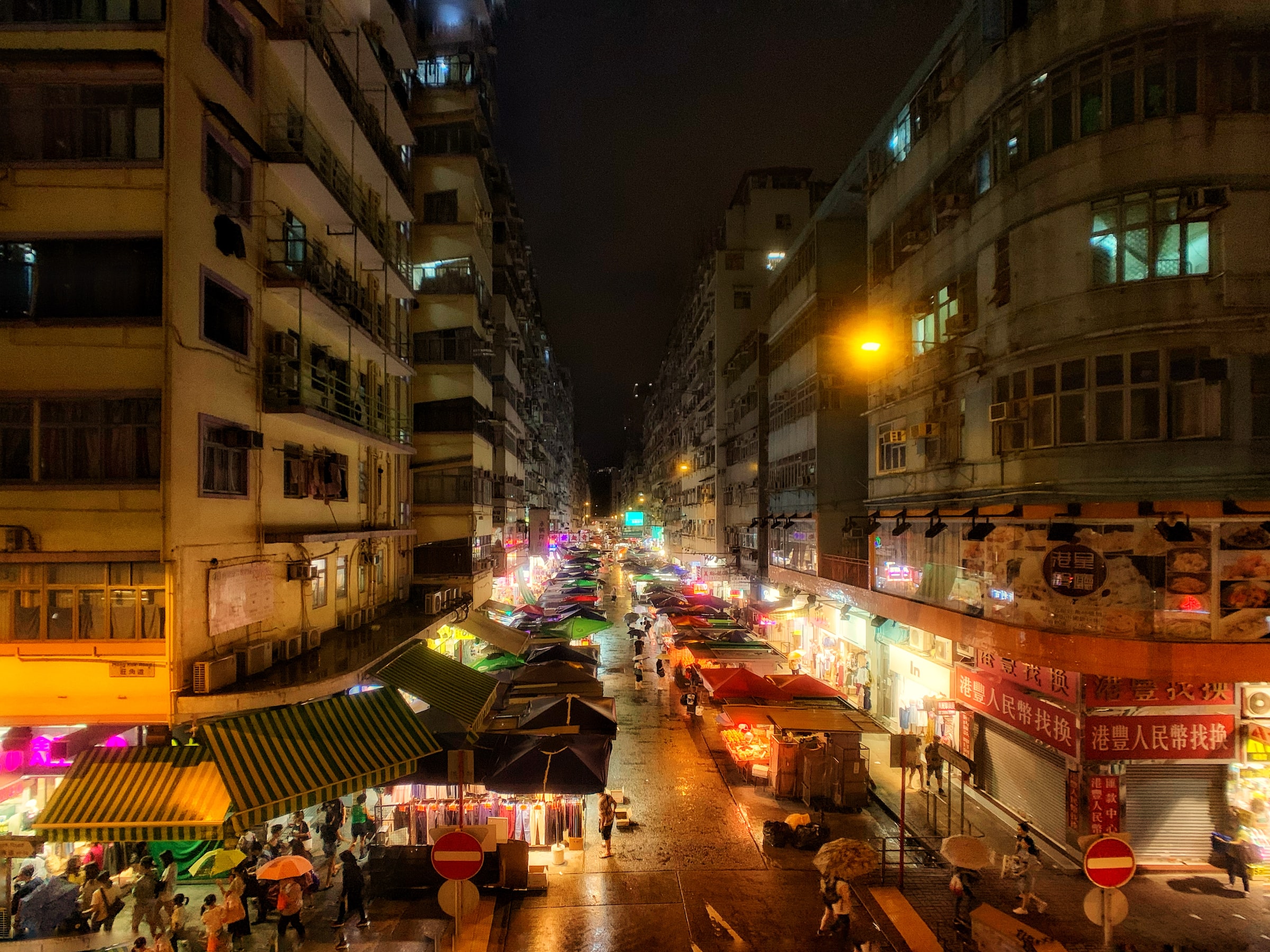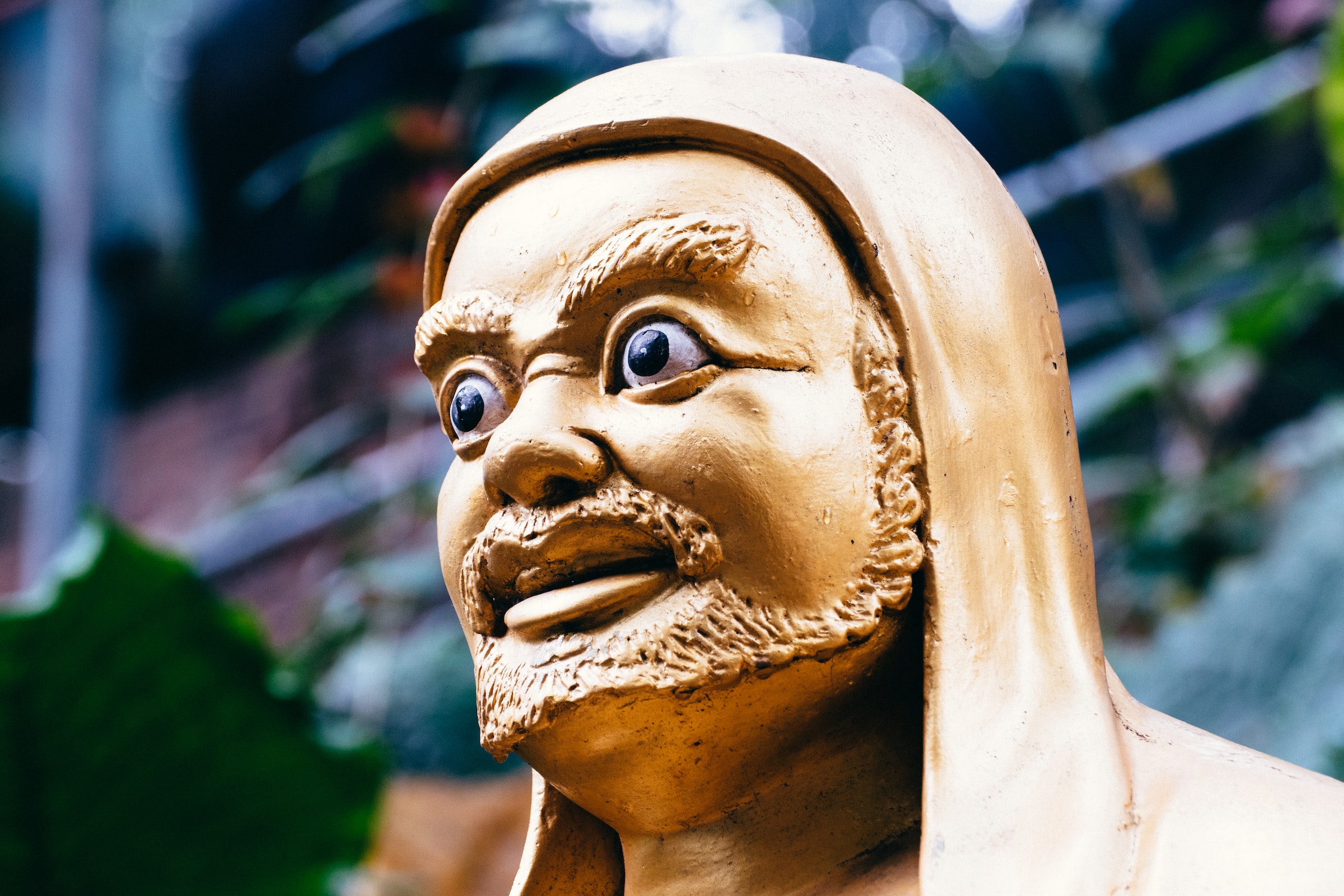 Hong Kong Tramways
The tramways in Hong Kong are one of the earliest forms of public transport in the city, having opened in 1904 while under British rule. The tramways are home to the largest operating double decker tram fleet in the world. The trams are endearingly called "ding dings" due to the noise they make. Electric trams have been used in the city since its inauguration making it one of the most environmentally friendly ways to travel in the city.
Peak Tram and Victoria Peak
This tram, which has been in operation since 1888 is the oldest form of public transport in the city. The tram connects the Central district to Victoria Peak, the cities number one tourist destination, offering 360 views of the city's incredible skyline. It's the perfect spot to view the world famous Victoria Harbour.
Star Ferry
Hong Kong's Star Ferry has been helping people cross the harbour and enjoy the scenery since 1888. The voyage takes 11 minutes and will only cost you HK$3 (which is roughly equivalent to 30p!). The views are amazing at any point of the day but, the best time to enjoy the ferry is at the evening sunset and the Symphony of Lights show, which starts at 8pm.
Tian Tan (Big Buddha)
The Tian Tan Buddha (AKA 'The Big Buddha') is a large bronze statue which can be found next to the remote Po Lin Monastery on Lantau Island. The statue has been one of the most popular tourist spots in HK since its completion in 1993, and is the second largest outdoor sitting Buddha in the world. Beware, the big Buddha sits at 482 meters above sea level and visitors must ascend 268 steps to reach the base of the statue.
Nan Lian Garden
The Nan Lian Garden is a Classical Chinese Garden which is close to Diamond Hill station. The garden boasts beautiful scenery, designed in the Tang Dynasty-style with hills, water features, trees, rocks and wooden structures. The garden is open daily from 7am to 9pm.
Victoria Harbour
The world famous Victoria Harbour is a natural landform harbour separating Hong Kong Island in the south from the Kowloon Peninsula to the north. The harbours deep, sheltered waters and strategic location on the South China sea were instrumental in Hong Kong's development as a trading centre.
Dragon's Back
Dragon's Back is one of the most popular hiking trails in Hong Kong, which takes a total of roughly 4 hours to complete. The route has a viewing platform near its summit that provides breathtaking views of southern Hong Kong Island and it's shoreline. At the end of the trail is Big Wave Bay, where you can go for a swim or surf the waves for a nice finale to this monster hike.
Mongkok
Mongkok is a bustling network of narrow streets that is popular for shopping. The enormous Ladies' Market is packed with stalls selling clothing and trinkets, the Flower Market is overflowing with flowers and plants, and Fa Yuen Street is lined with sports and sneaker shops. The nearby Temple Street Night Market features a variety of food stalls, fortune tellers, and other novelties.
Ten Thousand Buddhas Monastery
A steep climb to reach, but efforts are rewarded with more than 12,000 Buddhas both within and outside the temple. Admission to the Monastery is free. A small cafe at the top serves snacks and refreshments, but we recommend bringing your own water for the trail.
Hong Kong Metro
The Metro in Honk Kong consists of a combination of heavy rail, light rail and a feeder bus service which serve the urbanised areas of Hong Kong Island, Kowloon and the New Territories. The MTR (Mass Transit Railway) system is the common mode of transport in Hong Kong, with over five million trips made in an average weekday. It consistently achieves a 99.9% on-time rate on it's train journeys.
Using the MTR
The MTR is operated by the MTR Corporation and is one of the fastest and easiest ways to get about while you're in Hong Kong. The map of the MTR will be available to view in the metro stations. However, if you need to carry one with you, the mapway app has our version of the Hong Kong Metro and it's free to download on iOS and Android. There is also a journey planner and step-by-step guides to help you get where you need to go, and it works offline!
Tickets
There are three different fare classes on the MTR: Adult, Students and Concessionary. Only children below the age of 12 and senior citizens 65 years or older are eligible for the concessionary rate on all lines. Full time students in Hong Kong between the ages of 12 and 25 qualify for the concessionary rate using a personalised Octopus card on all lines except the Airport Express, or to travel to or from cross-border stations. Children bellow the age of 3 travel free on the MTR unless they exceed the high limit (95cm).
Adult fares range from HK$3.6 to $52.6 (£0.11 to £5.56) and vary depending on wether journeys require a harbour crossing or not and if they are going to checkpoint termini. Concessionary fares are usually half the adult fare. Please note: the rate of fares is subject to adjustment in June every year.
Octopus Cards
The Octopus card is a reusable, contactless, stored-value smart card for making electronic payments in online or offline systems in Hong Kong. The Octopus card was the world's second contactless smart card system, after the South Korean Upass. The success of the Octopus card has led to the development of other smart cards in multiple transit systems across the world, including the Oyster card in London and the Navigo card in Paris. The Octopus card has also evolved for use as payment in many retail shops in Hong Kong, including convenience stores, parking meters, vending machines, supermarkets, public libraries and even swimming pools.
Tourist Pass
The Tourist Day Pass gives tourists unlimited MTR rides for 24 hours from the point of first entry, with the exception of MTR bus routes, the First Class section of the East Rail line, the Airport Express, as well as journeys to and from Lo Wu, Lok Ma Chau and Racecourse stations. The pass costs HK$65 and is available at all the MTR customer service centres. The pass must be used within 30 days of when it was issued.
Operating hours
Hong Kong MTR hours start from around 6:00 in the morning to the last train at about 01:00 the next day. During some holidays like Christmas Eve and New Year's Eve, MTR stations will provide overnight service.
Hong Kong can sometimes be hit by tropical cyclones, should a tropical cyclone warning signal be issued early morning or late evening when there is a lower passenger demand, then MTR will provide a limited service based on the service commitment for the specific tropical cyclone warning signal issued.
Accessibility
The vast majority of MTR stations have multiple entrances, usually stairs between ground level and the concourse provided, with external lifts being the exception. Most stations are fitted with wide gates to provide wheelchair access. On the platforms, tactile paths provide guidence for the visually impaired. Across newer parts of the network, level access between train and platform is standard. However on older parts of the system such as the East Rail line, wheelchair ramps are used to bridge the gap. Once onboard the trains, wheelchair areas are provided.
For a barrier-free facilities search of the HK MTR, please click here.
Children under the age of 3 travel for free. Children between the ages of 3 and 11 must purchase a concessionary ticket and be accompanied by a fare-paying adult.
If you need help from the police, fire services or an ambulance, dial 999. For those with speech or hearing impairments, you can call for assistance via SMS to 992.
Alternative transport
There are several forms of transport available in Hong Kong in addition to the MTR, some of the popular ones are:
Bus
There are a large number of bus routes in Hong Kong, operated by both government and private companies. Buses serve almost every part of the territory and provide a convenient and cost-effective way of getting around.
Taxi
Taxis are widely available in Hong Kong and are easily recognisable by their distinctive red colour. There are three types of taxis in Hong Kong: Urban, New Territories, and Lantau taxis, each of which operates in specific areas of the territory.
Tram
Trams have been operating in Hong Kong since 1904 and are one of the  oldest forms of transport in the city. They provide a unique and nostalgic way of getting around, especially in the central and western districts of Hong Kong.
Ferry
Ferries serve as a major mode of transport between Hong Kong Island, Kowloon, and the outlying islands. They are operated by a number of companies and provide a scenic enjoyable way of travelling.
Bicycle
Cycling is an eco-friendly and healthy way of getting around in Hong Kong. There are a number of bike lanes and cycling paths throughout the territory, as well as bike rental services available.
Getting from Hong Kong International Airport (HKG) to the city centre
Getting to Hong Kong from the airport using the MTR (Mass Transit Railway) is convenient and efficient. Here is a step-by-step guide on how to do it:
Go to the MTR station located inside the airport terminal. You can find signs and directions to the station.
Purchase a Single Journey Ticket or an Octopus Card, which is a rechargeable smart card that you can use for multiple rides on the MTR and other forms of public transport in Hong Kong.
Take the Airport Express train, which is a high-speed train that runs directly from the airport to Hong Kong Station in central Hong Kong. The journey takes approximately 24 minutes.
At Hong Kong Station, you can transfer to other MTR lines or connect to other forms of public transport, such as buses or taxis, to continue your journey to your destination.