A travel guide to
Los Angeles
Known for
Hollywood, Beaches, the Lakers, Beverly Hills, food, nightlife, the metro…
This is
Los Angeles

.

Los Angeles is a lively city with a rich cultural heritage, stunning beaches, and endless entertainment options. The city's metro system is a convenient and affordable way to explore its many sights and attractions. With multiple lines serving a large area, visitors can easily reach popular destinations like Hollywood, downtown Los Angeles, and Santa Monica without the hassle of driving or navigating the city's infamous traffic. Whether you're a first-time visitor or a seasoned traveller, Los Angeles is a city that's easy to get around and offers endless opportunities for adventure and discovery.

Looking for something in particular? Use the quick links below to jump to the exact section you need.
Weather in Los Angeles
The climate of LA is mild to hot all year round and mostly dry. It is classified as a Mediterranean climate, which is a type of dry subtropical climate. It is characterised by seasonal changes in rainfall with a dry summer and a winter rainy season.
The best times to visit are early Autumn (October) and late spring (May/June).
January 15°C (59°F) | February 16°C (61°F) | March is 16°C (61°F) | April 18°C (64°F) | May 20°C (68°F) | June 22°C (72°F) | July 24°C (75°F) | August 24°C (75°F) | September 24°C (75°F) | October 21°C (70°F) | November 18°C (64°F) | December 15°C (59°F)
Currency in Los Angeles, USA
The currency in the USA is the U.S. dollar – $
Bank notes are for $1 or higher and coins are used for everything under $1. The coins also have common names that you will hear. So if you've ever mixed up a Nickel and a Dime, this is our guide to which one is which:
There are 100 Cents (¢) to 1 dollar ($).
Penny – 1¢
Nickel – 5¢
Dime – 10¢
Quarter – 25¢
ISO Code: USD
Tipping in Los Angeles
Tipping is an important part of American culture so you'll want to get it right. But if you follow these simple guidelines you'll have nothing to worry about.
In restaurants and bars it's normal for service staff to be tipped 15% to 20% of the bill. This isn't usually added to the bill automatically, but might be for large parties. If the service wasn't very good it's still customary to tip at least 10%.
Other service staff (such as valet parking attendants or bellhops in hotels) can be tipped $1 or $2 at a time. For example a bellhop carrying a single suitcase can be tipped $1 for their help.
Taxi drivers are also tipped at 10% to 15% (Uber drivers and Lyft drivers are not, but may ask you to rate them on the app).
Internet
The City of Los Angeles began offering free Wifi in six parks throughout the city in August 2014. Pershing Square, Griffith Observatory, Echo Park Lake, Reseda Park, Venice Beach, and Cabrillo Beach now have free public Wifi. The network, which goes by the name "Oh, Ranger! Wi-Fi," is accessible in specific locations across all the parks. Popular locations like the renowned Muscle Beach, basketball courts, and the skate park are included at Venice Beach.
Additionally, lots of places have free Wifi including cafes, hotels and some public buildings. There are a multitude of services available for finding free Wifi including this Wifi map which is available to download on iOS and Android. 
Things to do in Los Angeles
Los Angeles, also known as LA, is a sprawling metropolis located in Southern California. It is known for its iconic Hollywood sign, famous beaches, and diverse entertainment options ranging from amusement parks to world-class museums. With its mild weather and abundance of cultural attractions, Los Angeles is a popular destination for both tourists and locals alike.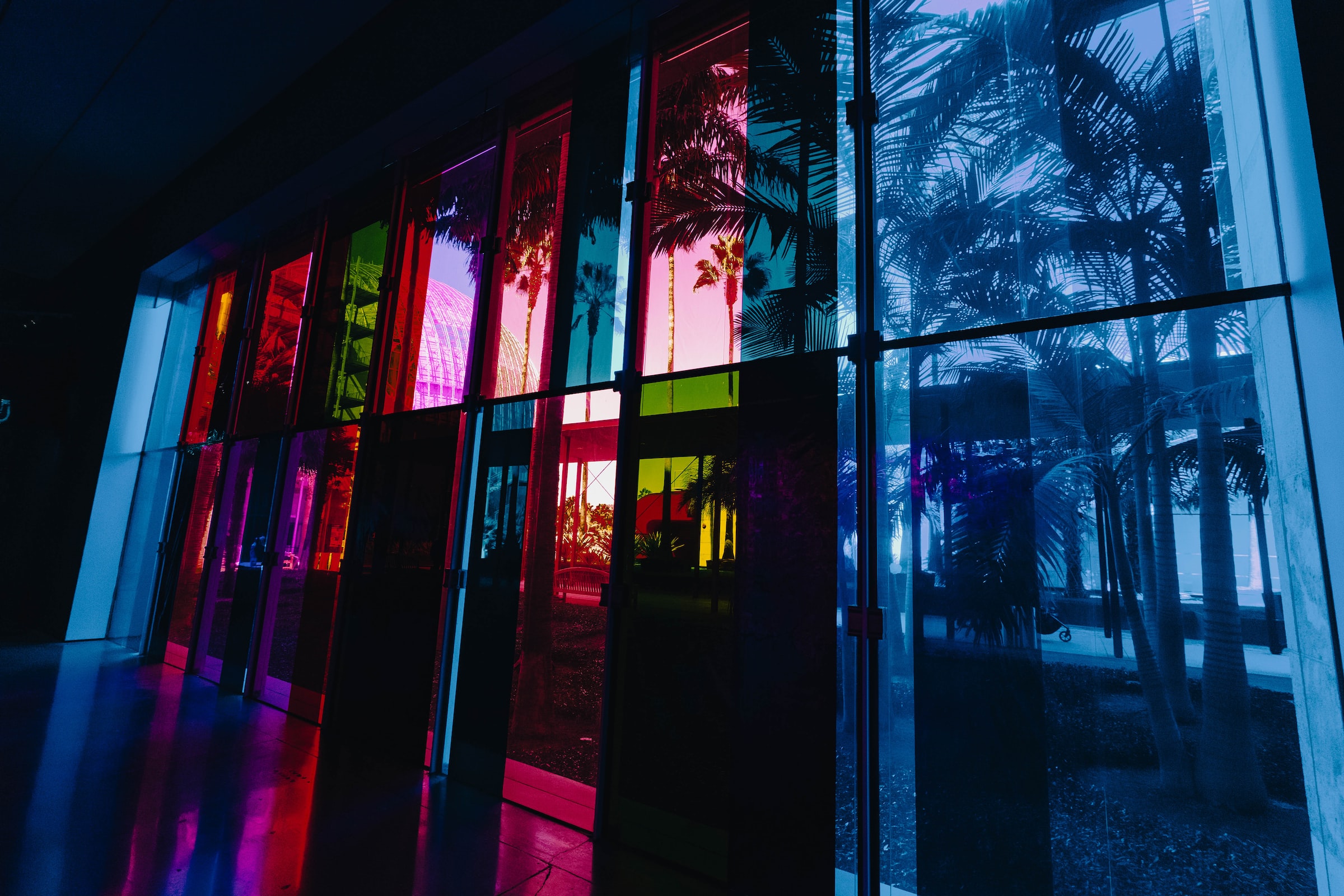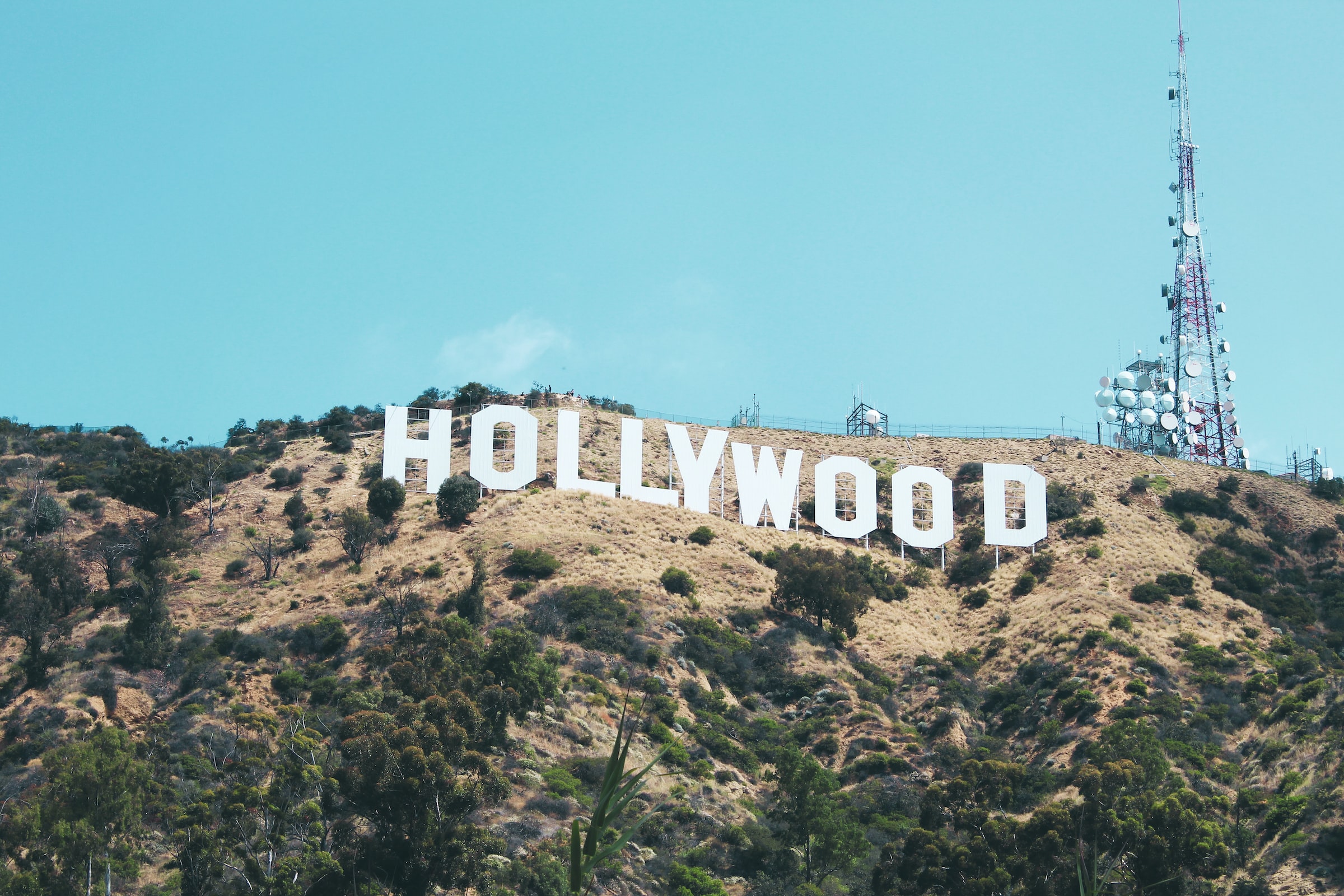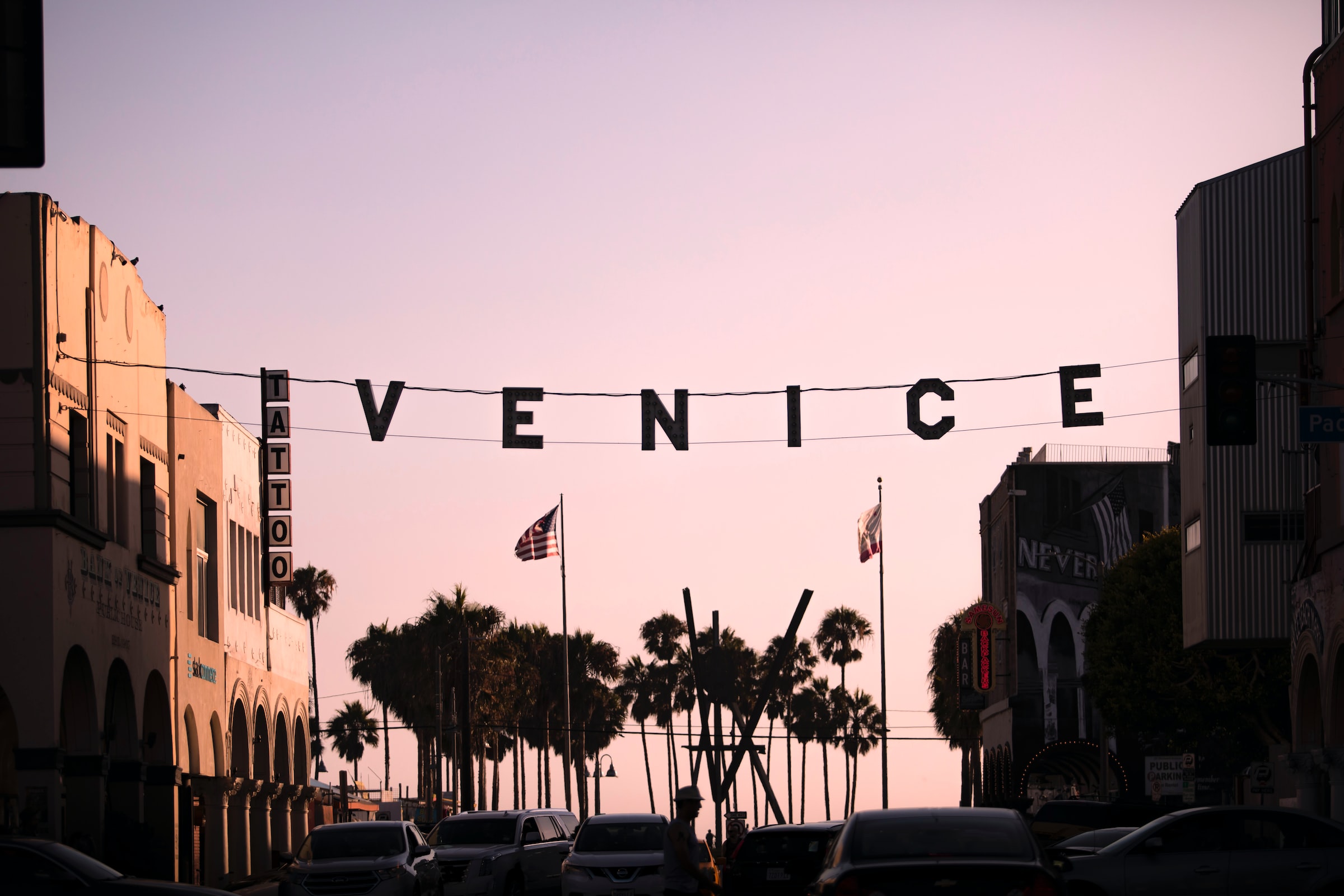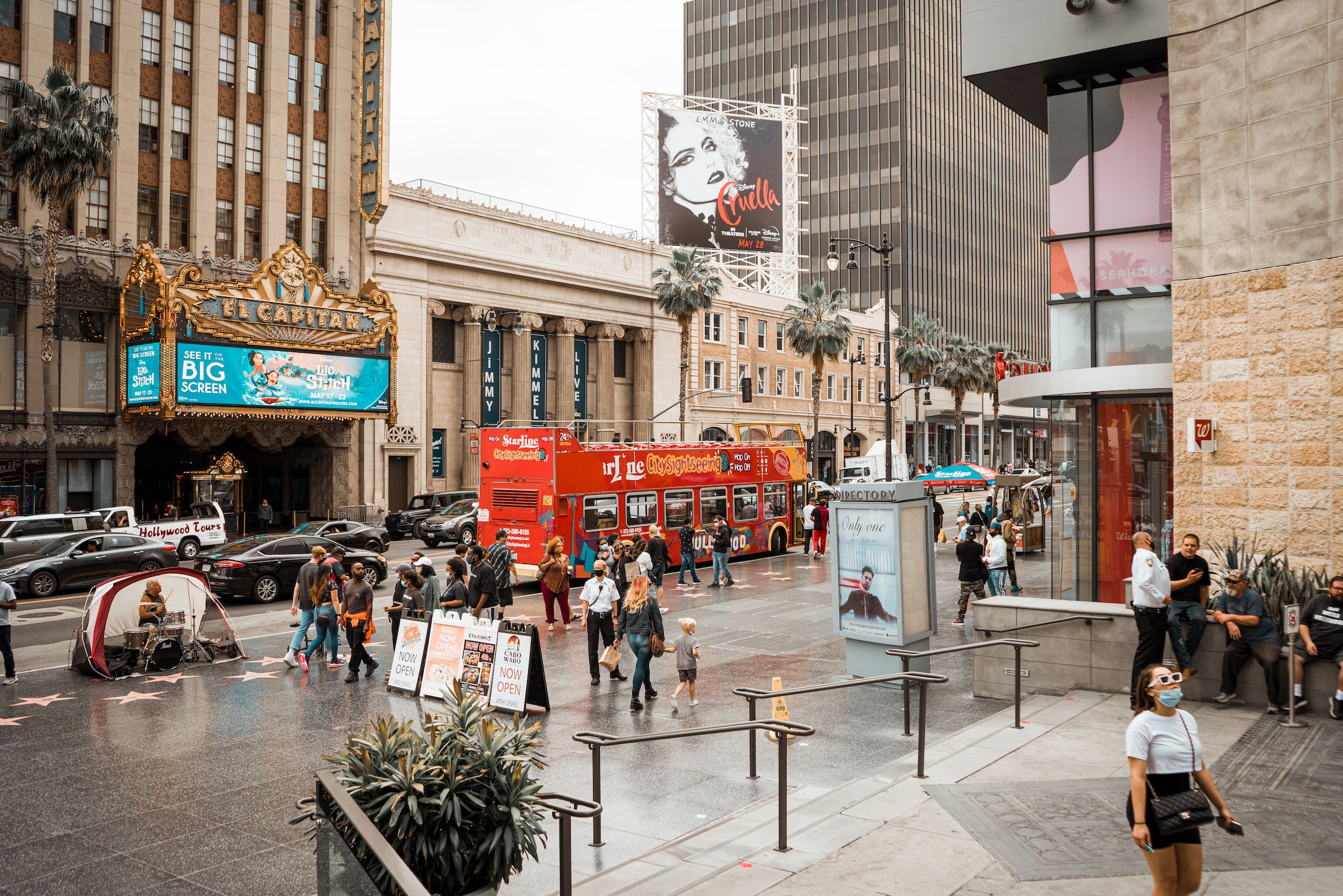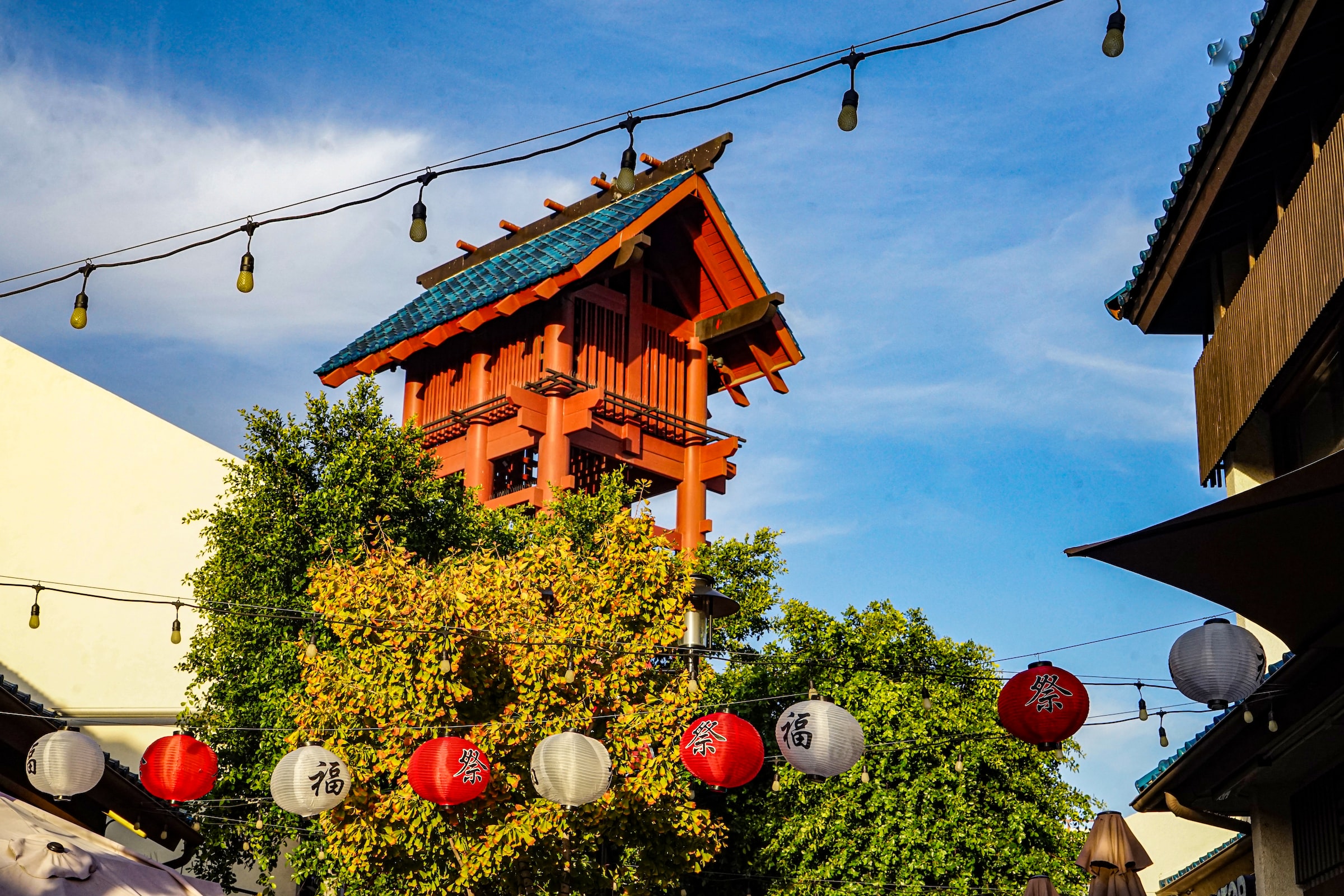 Griffith Park and Observatory
A public observatory that the City of Los Angeles owns and runs. The Observatory, which is situated in Griffith Park on Mount Hollywood, provides the greatest views of the Los Angeles basin in addition to a planetarium, exhibitions, public telescopes, cafe, and bookstore. Visitors can drive directly to the Observatory, park in its lots, and enter for free.
Los Angeles County Museum of Art
The Los Angeles County Museum of Art (LACMA), which opened its doors in 1965, has made it a priority to collect works of art that transcend time and space as well as reflect the extraordinarily diverse population of Los Angeles. With a collection of more than 120,000 items stretching from ancient to contemporary, LACMA's collection spans the entire globe and nearly all of art history.
Hollywood Sign
This iconic representation of Hollywood glamour is perched atop Mount Lee and is 450 feet in length, with 45-foot-tall white letters spelling out the name of the city. The Hollywood Sign cannot be accessed because it is located on private property, however there are a number of observation spots that make for excellent photo opportunities. We advise using the Metro Red line to get to the Griffith Observatory stop from Hollywood and Highland. Take the DASH observatory shuttle (which runs 7 days a week) from here to the Observatory's front lawn for the best views of the Hollywood sign.
Venice Beach
Venice, a bustling beach town with upscale shopping and living areas, is known for its bohemian spirit. The artistically vibrant and free-spirited Venice Boardwalk is home to street performers, colourful murals, a skate park, and Muscle Beach outdoor gym. There are trendy stores, coffee shops, and hotspots for foodies on Abbot Kinney Boulevard.
Dodger Stadium
Dodger Stadium is a baseball stadium in the Elysian Park neighbourhood of Los Angeles. The Los Angeles Dodgers of Major League Baseball call it their home stadium. It was built in under three years for a total of $23 million USD and opened in 1962.
Hollywood Walk of Fame
A street where the stars of Hollywood are honoured with bronze star-plaques set into squares of pink and black terrazzo. The historic landmark consists of more than 2,700 stars embedded in the sidewalks along 15 blocks of Hollywood Boulevard and three blocks of Vine Street.
Little Tokyo
Little Tokyo is an ethnically Japanese American district in downtown Los Angeles and the home of the largest Japanese-American population in North America. The area is wonderful for dining and exploring.
The Los Angeles Metro
The Los Angeles Metro Rail is an urban rail transit system serving Los Angeles County California. It consists of seven lines, including five light rail lines (the A, C, E, K, L lines) and two rapid transit (known as the subway) lines (B and D) serving 99 stations. It connects with the Metro Busway bus rapid transit system (the G and J line), the Metrolink commuter rail system, and several Amtrak lines.
Using the Metro
The LA metro is run by the Los Angeles County Metropolitan Transport Authority (Metro) and is a quick and easy way to get around the city.
How to get around
The map of the LA metro will be available to view in the metro stations. However if you need one to carry with you, our map of the LA metro is on the Mapway app (as well as our other cities!) and it's free to download on iOS and Android. There is also a journey planner and step-by-step guides to help you get where you need to go. It also works offline, so no need to worry about Wifi and data.
The LA metro is known for its iconic "Metro Rail Art" program, which features over 200 works of public art displayed at metro stations throughout the city.
LA Metro TAP Card
Los Angeles Metro operates a ticket system for its bus and rail services. Tickets can be purchased at station ticket machines or on the LA Metro website. The tickets come in the form of a TAP card, which is a reloadable, contactless smart card. To use the TAP card, passengers simply tap the card on a validator at the station before boarding and tap it again upon exiting. The fare is deducted automatically based on the distance travelled and time of day. Passengers can also add value to their TAP cards at a ticket machine or online.
There are at least two fare machines at each station. Fare inspectors, local police and deputy sheriffs police the system and cite individuals without proof of payment. Passengers are required to purchase a TAP card to enter stations equipped with fare gates. Users with a TAP card can transfer between Metro routes for free within two hours from the first tap.
Operating hours of the LA Metro
The operating hours of the Los Angeles Metro vary depending on the line and day of the week. On weekdays, the first trains usually start running around 4:00 a.m. and the last trains depart from terminal stations around midnight. On weekends, service starts later and ends earlier, with some lines not operating overnight. If you're ever unsure about operating hours, don't be afraid to ask any of the station staff as they will be happy to assist.
Accessibility on the LA Metro
The Los Angeles Metro is committed to providing accessible transportation for all riders. All of its rail stations are accessible and feature features such as elevators, ramps, and accessible ticket vending machines. The majority of its bus fleet is also accessible, with low-floor buses and wheelchair ramps. In addition, the Metro offers various programs and services to assist riders with disabilities, including the Metro Access Paratransit Service for eligible passengers. For more information on accessibility on the LA Metro, visit their website or contact the Metro Customer Relations Center.
Alternative transport
As well as having the Metro, Los Angeles also has extensive bus routes throughout the city which serve as transport to places not accessible by the metro. Another increasingly popular mode of transport are Lime scooters, which are available to rent through the Lime app. LA also has taxi services as well as ride-sharing apps like Uber and Lyft. For more information on renting Lime scooters, please visit their website here.
Getting from Los Angeles International Airport (LAX) to the city
Getting from LAX to the city centre using the metro is a convenient and affordable option. Here are the steps to take:
Head to the lower level of Terminals 1, 2, or 3 and board the LAX Shuttle Bus "G" or "C" to the Aviation/LAX Station.
At the Aviation/LAX Station, transfer to the Green Line light rail towards Redondo Beach.
Get off the Green Line at the last stop, Willowbrook/Rosa Parks Station.
Transfer to the Blue Line light rail towards Downtown LA or Long Beach.
Take the Blue Line to your final destination in downtown LA, such as 7th Street/Metro Center or Pershing Square stations, where you can connect to other metro rail lines or take a bus.
Note: The entire journey on the metro can take around 50-60 minutes and one-way fares are currently $1.75, with discounts available for frequent riders. It's advisable to check the latest schedule and fares on the LA Metro website before traveling.
Soon the LAX Automated people mover will open, making the journey time from LAX to the city centre much shorter.