A travel guide to
Madrid.
Known for
Historical buildings, food markets, royalty, Plaza Mayor, Puerta del Sol…
This is
Madrid

.

Welcome to Madrid, Spain's vibrant and energetic capital city! Madrid is a cosmopolitan city that blends a dynamic modern ambiance with a rich history and culture. It is a city of contrasts, where historical structures coexist with modern construction, and where regional Spanish food is influenced by other cuisines.

For those who want to see the best of Spain, Madrid is the ideal location. Some of the most renowned art institutions in the world are located here, including the Prado Museum and the Reina Sofia Museum, where you can view works by Goya, Velázquez, and Picasso. This travel guide will provide you with all the information you'll need to get the most out of your time in Madrid. We'll also give you all the tricks and tips to help you navigate the metro system like a pro.

Looking for something in particular? Use the quick links below to jump to the exact section you need.
Weather in Madrid, Spain
Madrid generally has a Mediterranean climate, with hot, dry summers and cool, wet winters. The average high temperature in the summer is around 35ºC (95ºF), while in the winter it is generally around 10ºC (50ºF). Madrid can also be quite windy, with gusts of wind often reaching speeds over 50 km/h (30 mph). Despite its generally dry climate, Madrid does receive some rainfall, with the majority of it occurring in the winter months.
Average monthly temperatures
January 7°C (45ºF) | February 8°C (46ºF) | March 11ºC (52ºF) | April 14°C (57ºF) | May 18°C (64ºF) | June 22°C (72ºF) | July 25°C (77ºF) | August 25°C (77ºF) | September 21°C (70ºF) | October 16°C (61ºF) | November 11°C (52ºF) | December 7°C (45ºF)
Currency
The currency in Madrid, Spain is the Euro – €
Bank notes are for €5 and higher. There are 100 Cents to 1 Euro. Coins come in units of 1c, 2c, 5c, 10c, 20c, 50c, €1 and €2.
Unlike GBP and US dollars there aren't many popular nicknames for the Euro.
ISO code: EUR
Symbol: €
Banknotes: €5, €10 €20, €50, €100, €200, €500
Coins: 1c, 2c, 5c, 10c, 20c, 50c, €1, €2
Tipping
Tipping culture is fairly relaxed in Madrid. You are only expected to tip in restaurants at 5%-10% of the bill. In bars and cafés it's also typical to round up the bill to the nearest Euro.
It's a similar story when taking a taxi in Madrid. It's not necessary to tip but if you would like to say thank you for good service then you could give them €1 or €2.
Internet
Madrid has a public WiFi network called "Madrid WiFi", which you can use for free in certain areas of the city. There are also lots of internet cafes where you can use a computer with internet access for free, these can be found all over the city. Here is a free WiFi map of Madrid that should help you in your quest to get connected: Wifi map of Madrid.
Things to do in Madrid
Madrid is a hotspot for entertainment, nightlife, and shopping as it is the political and cultural centre of Spain. Numerous restaurants in the area offer mouthwatering tapas, paella, and other Spanish favourites. The city is renowned for its culinary scene. Naturally, a visit to Madrid would not be complete without visiting one of its renowned street markets, where you can purchase everything from vintage clothing to handcrafted goods.
Madrid so has something to offer everyone, whether they are visiting for a short time or staying for a while. Let's explore this energetic city and find out all it has to offer.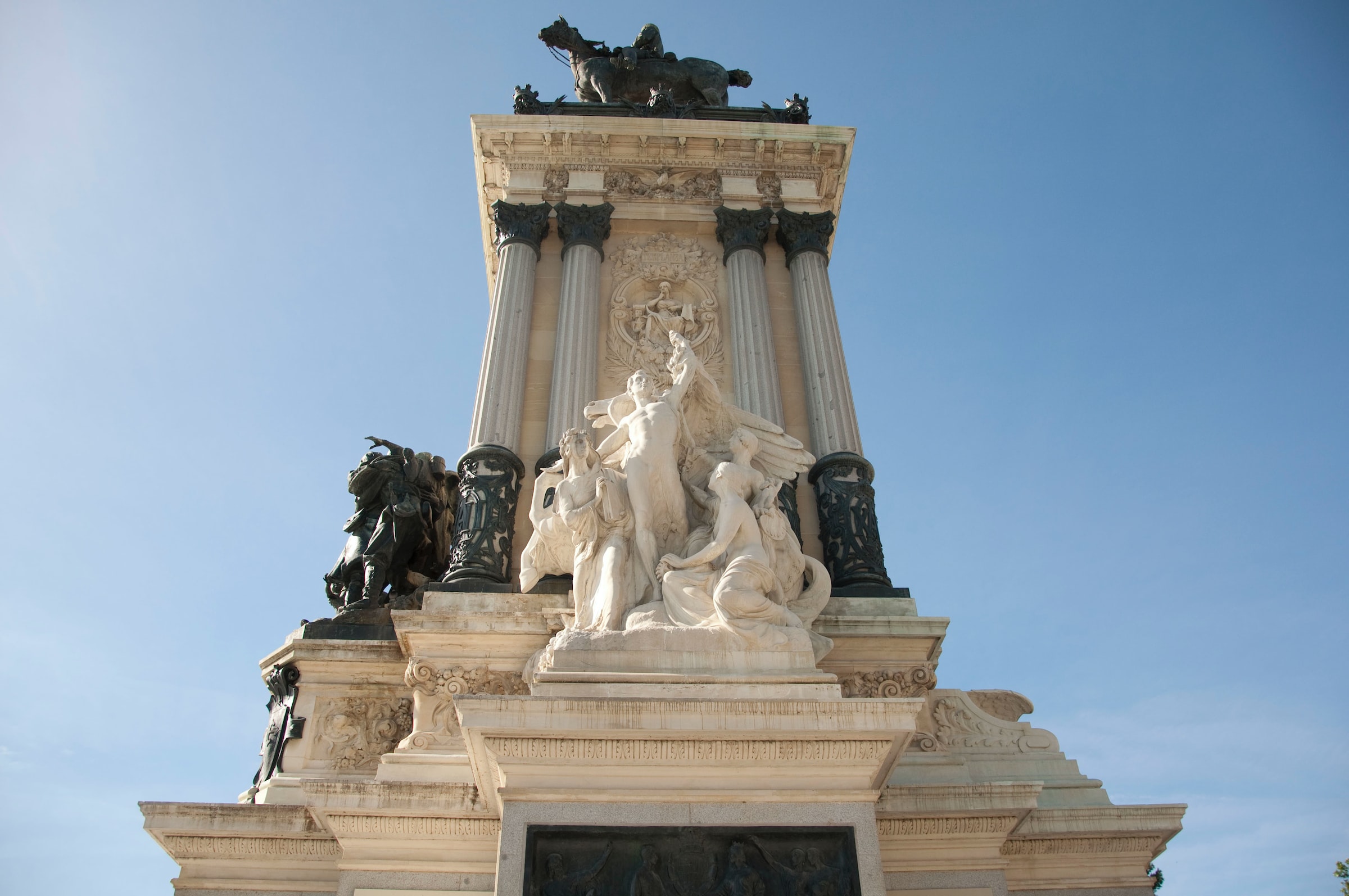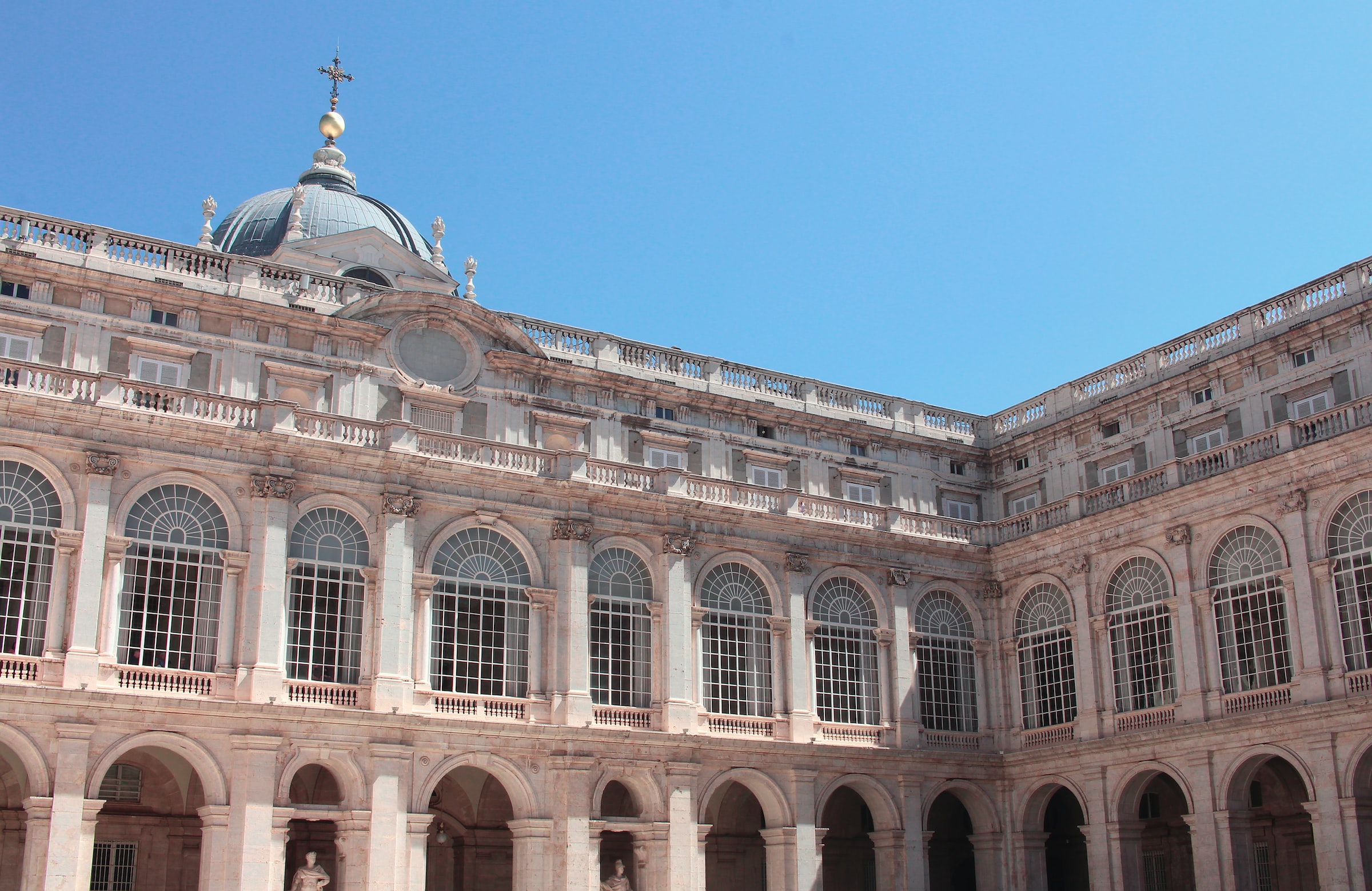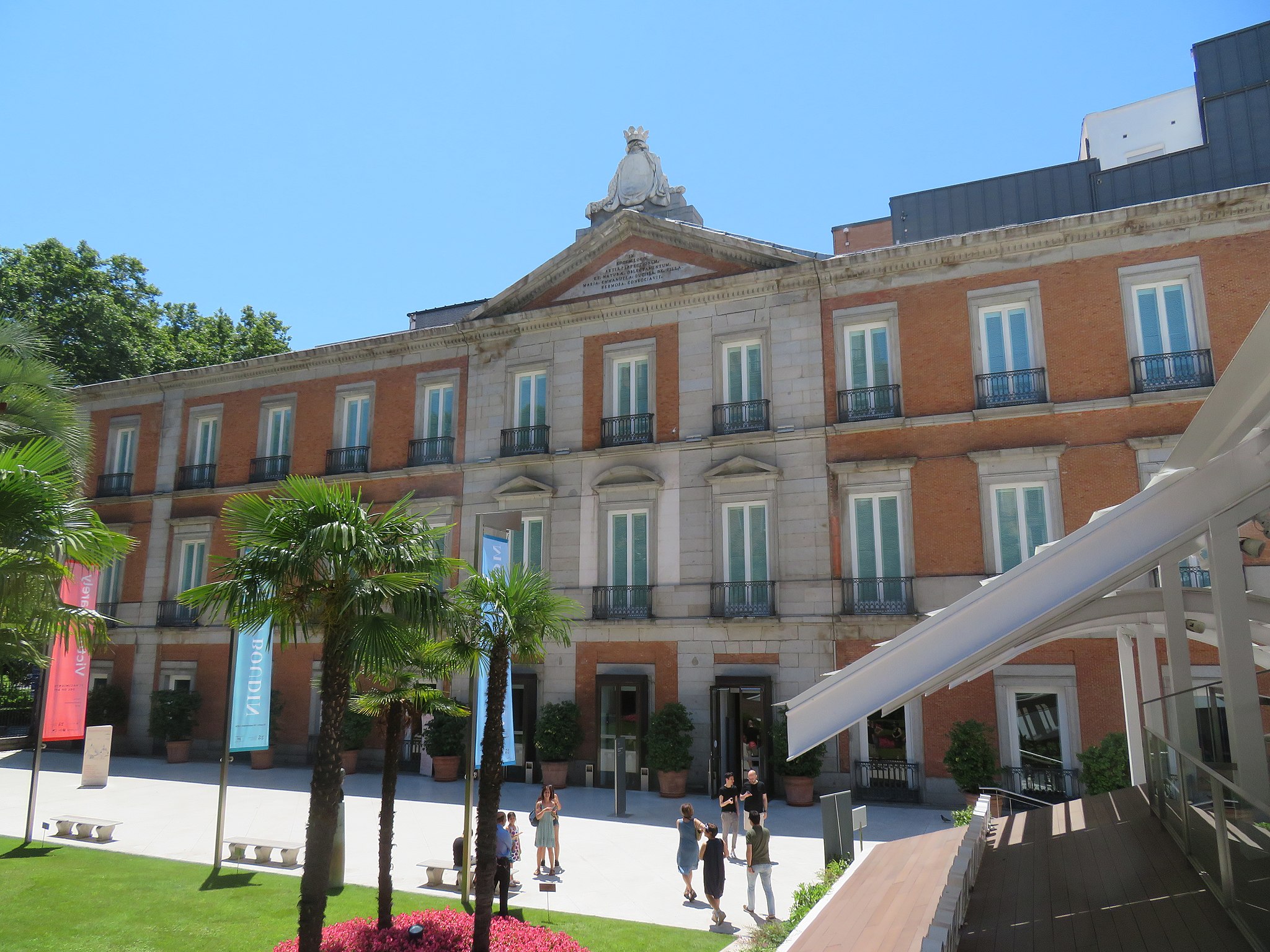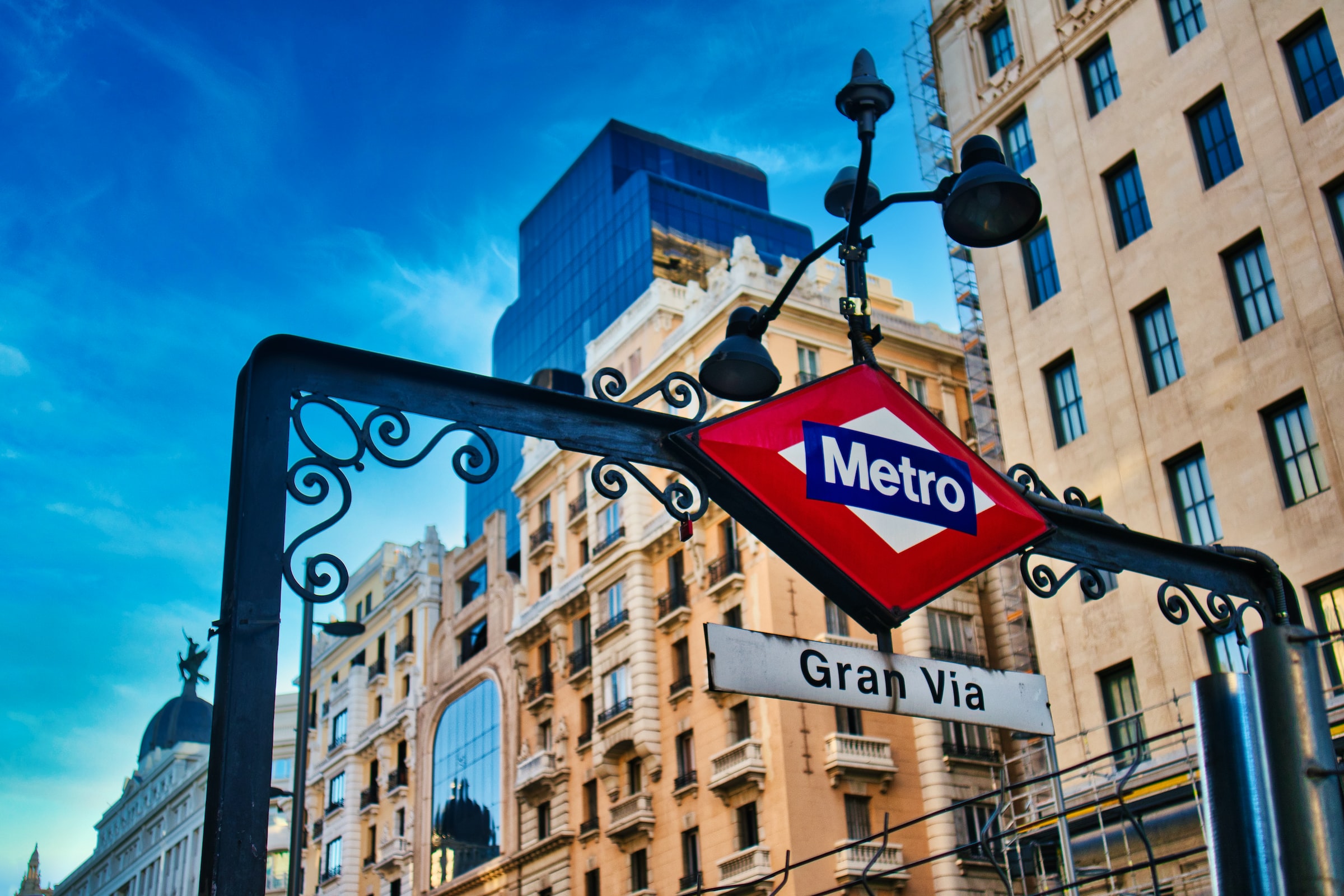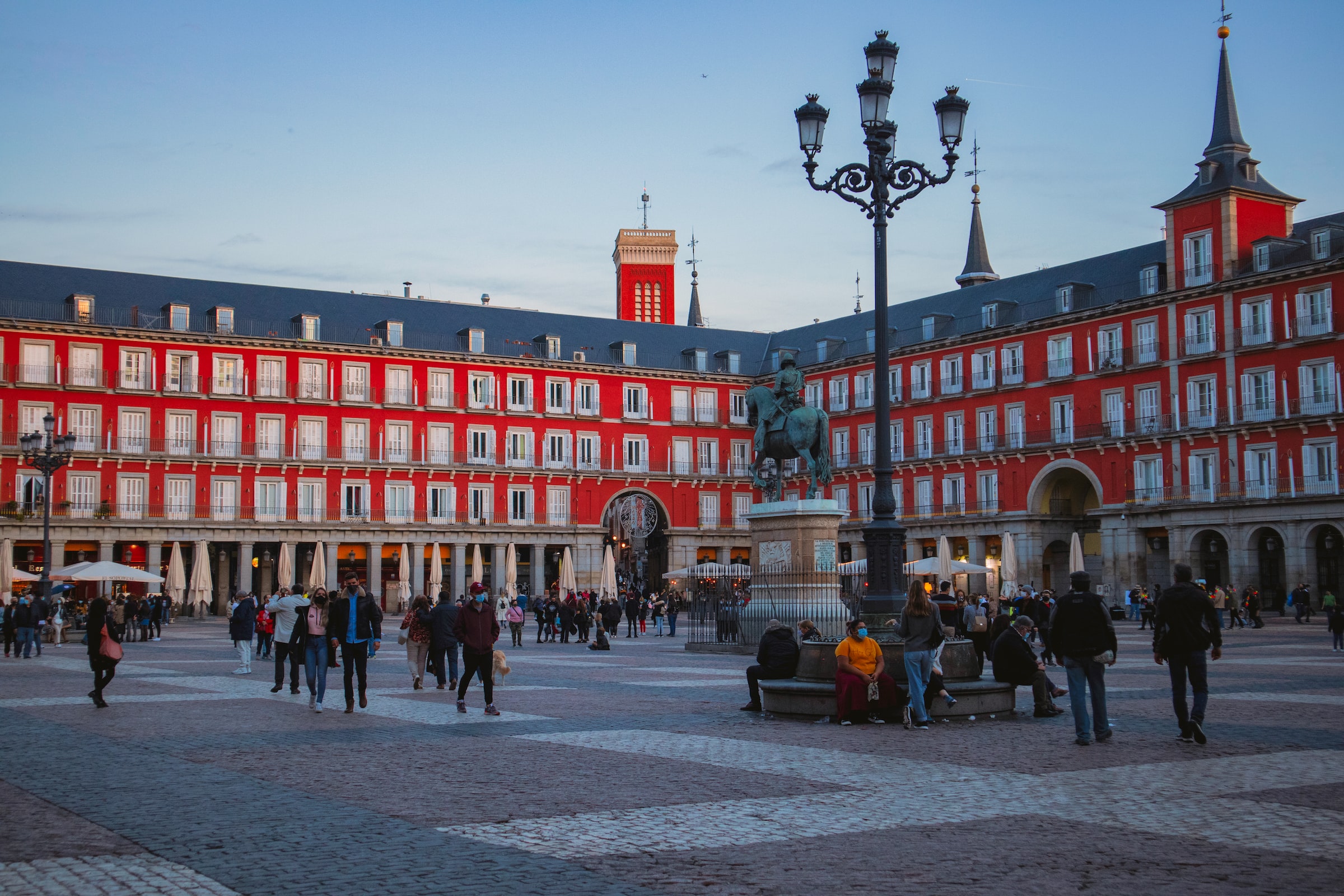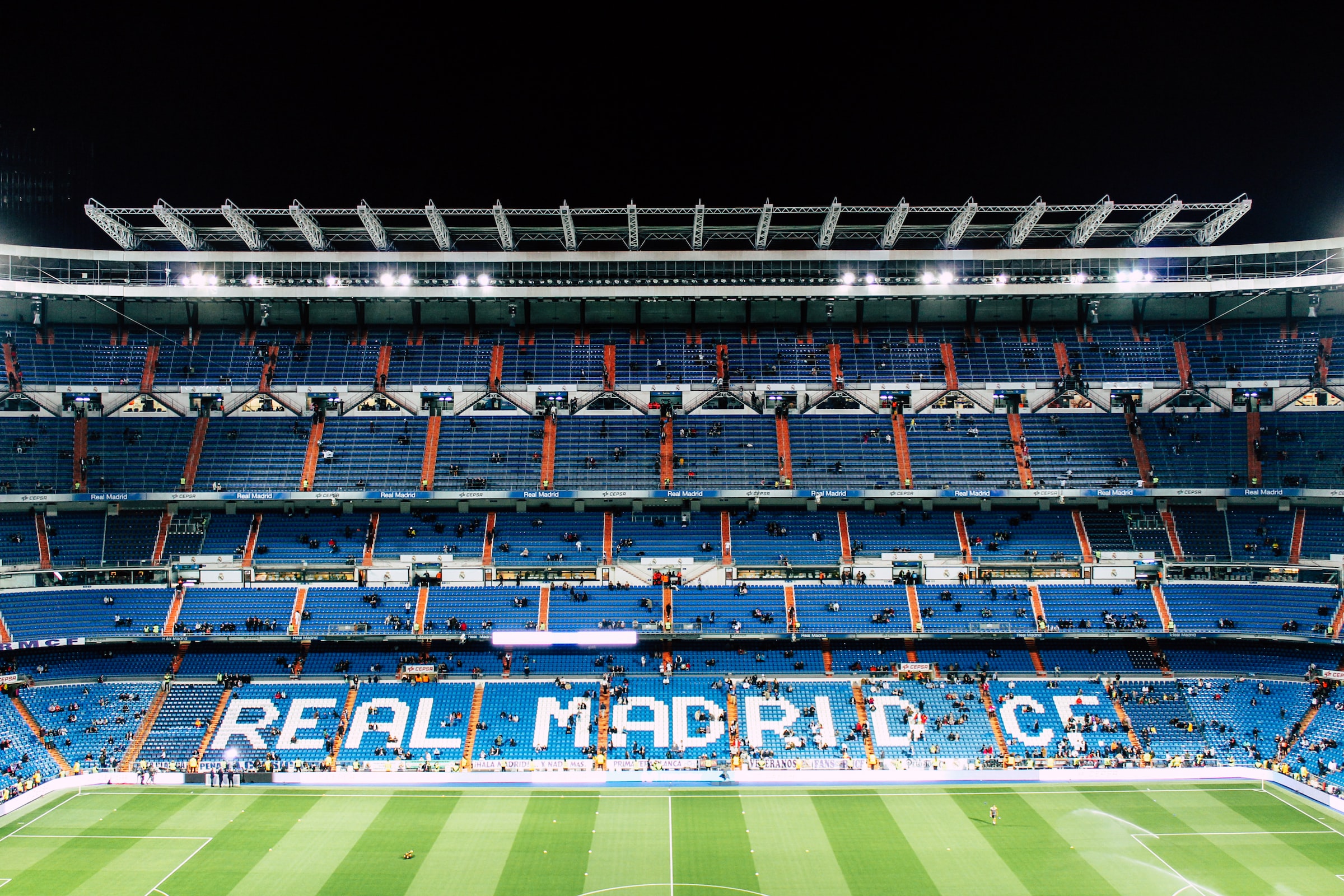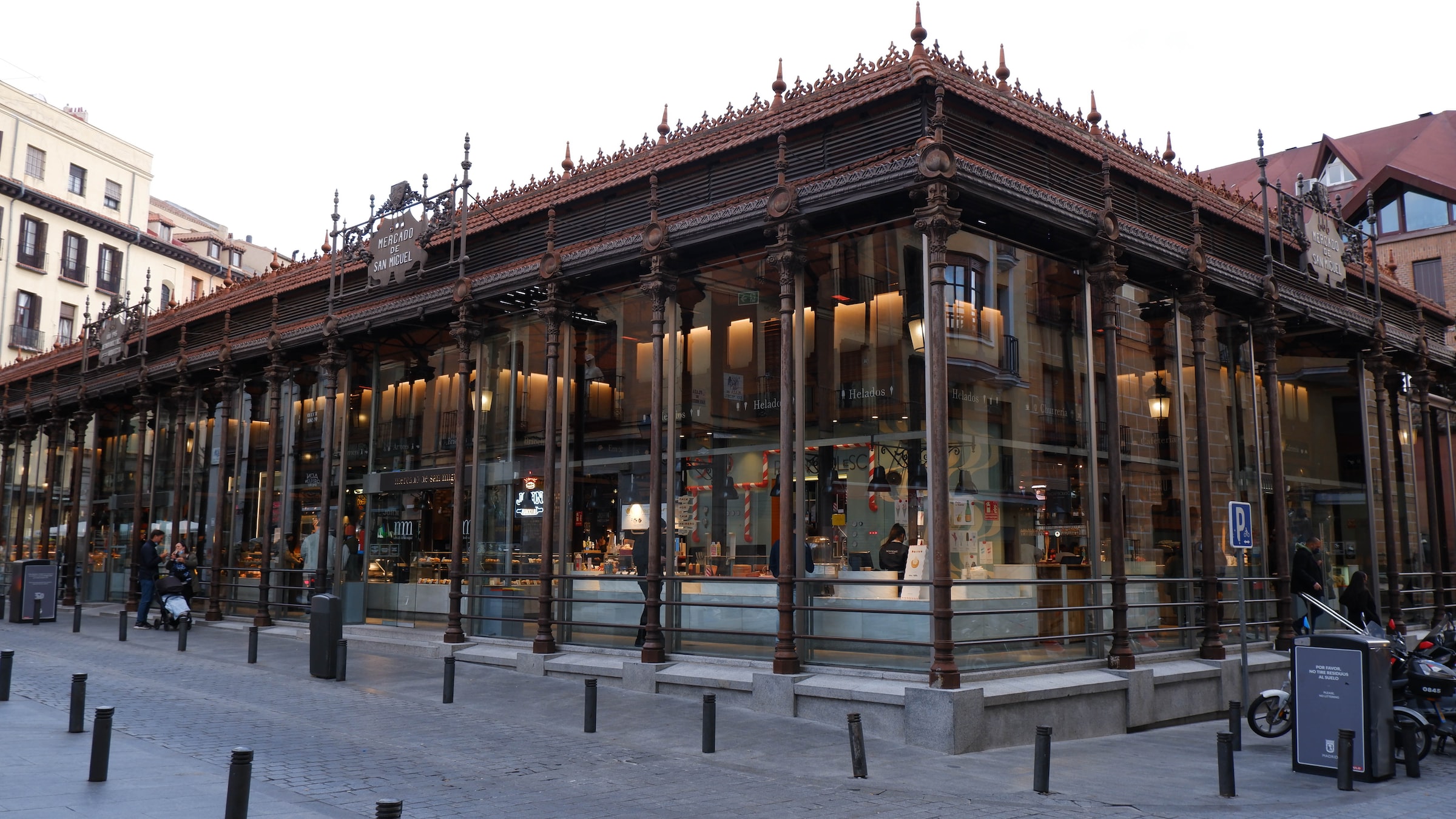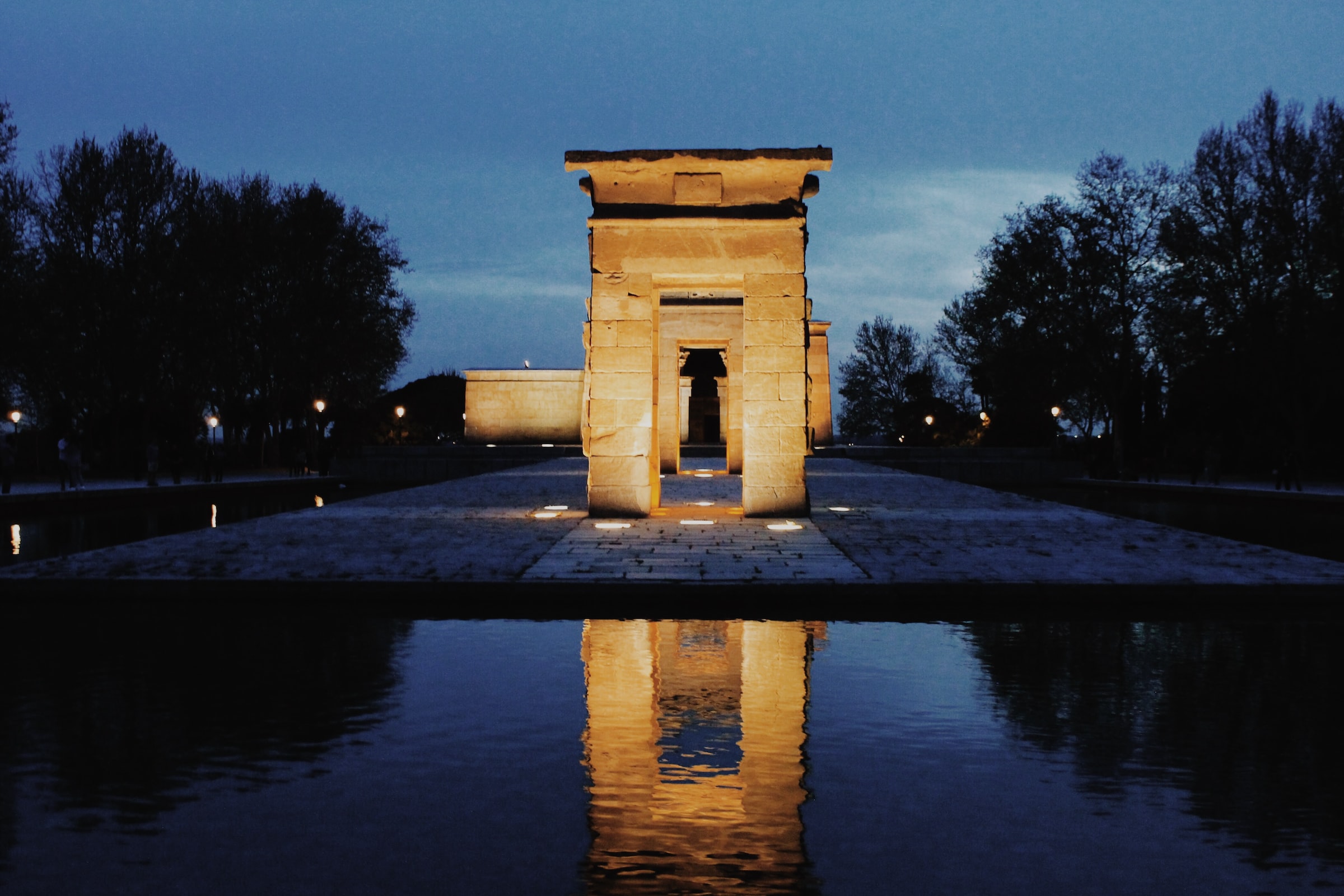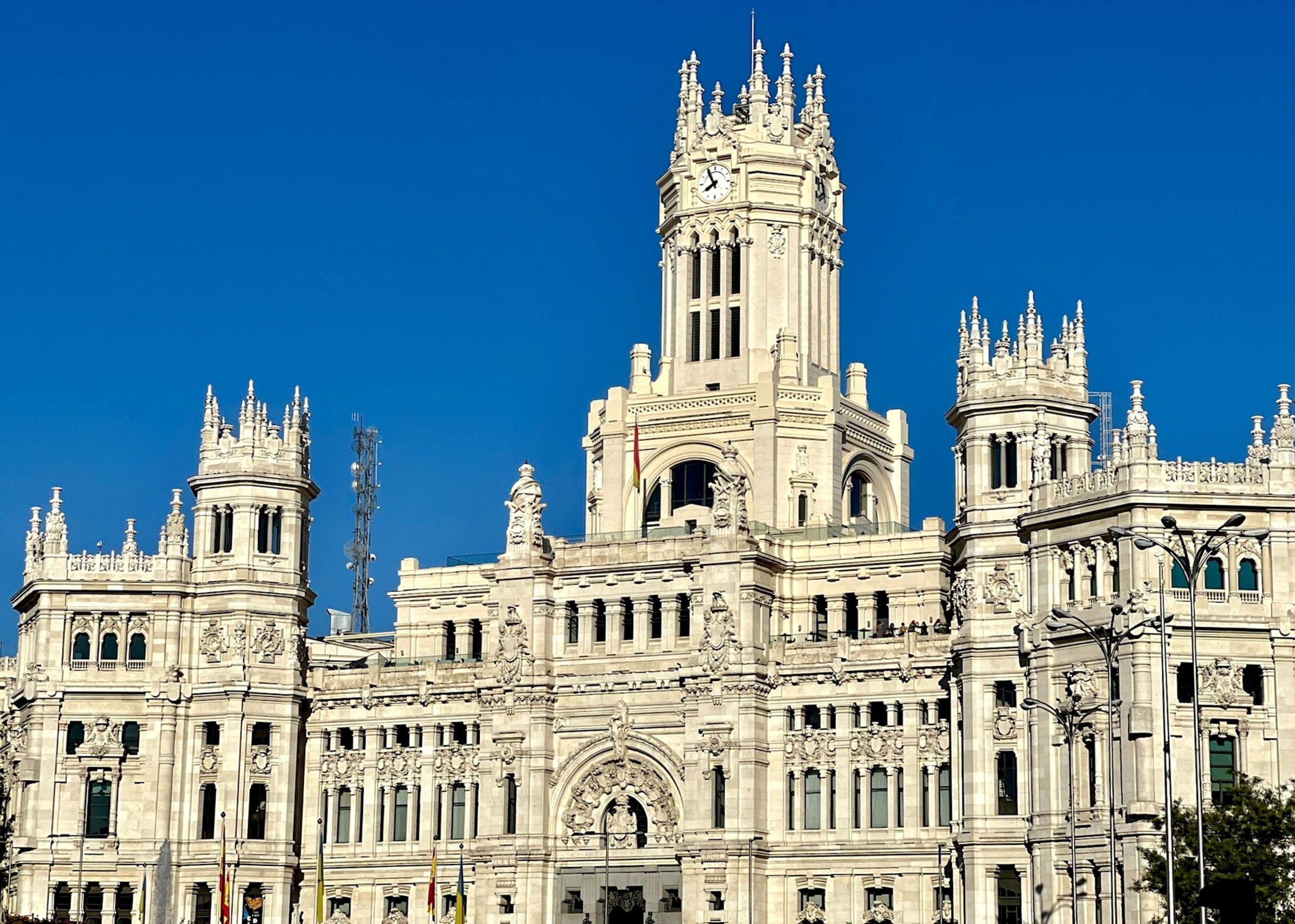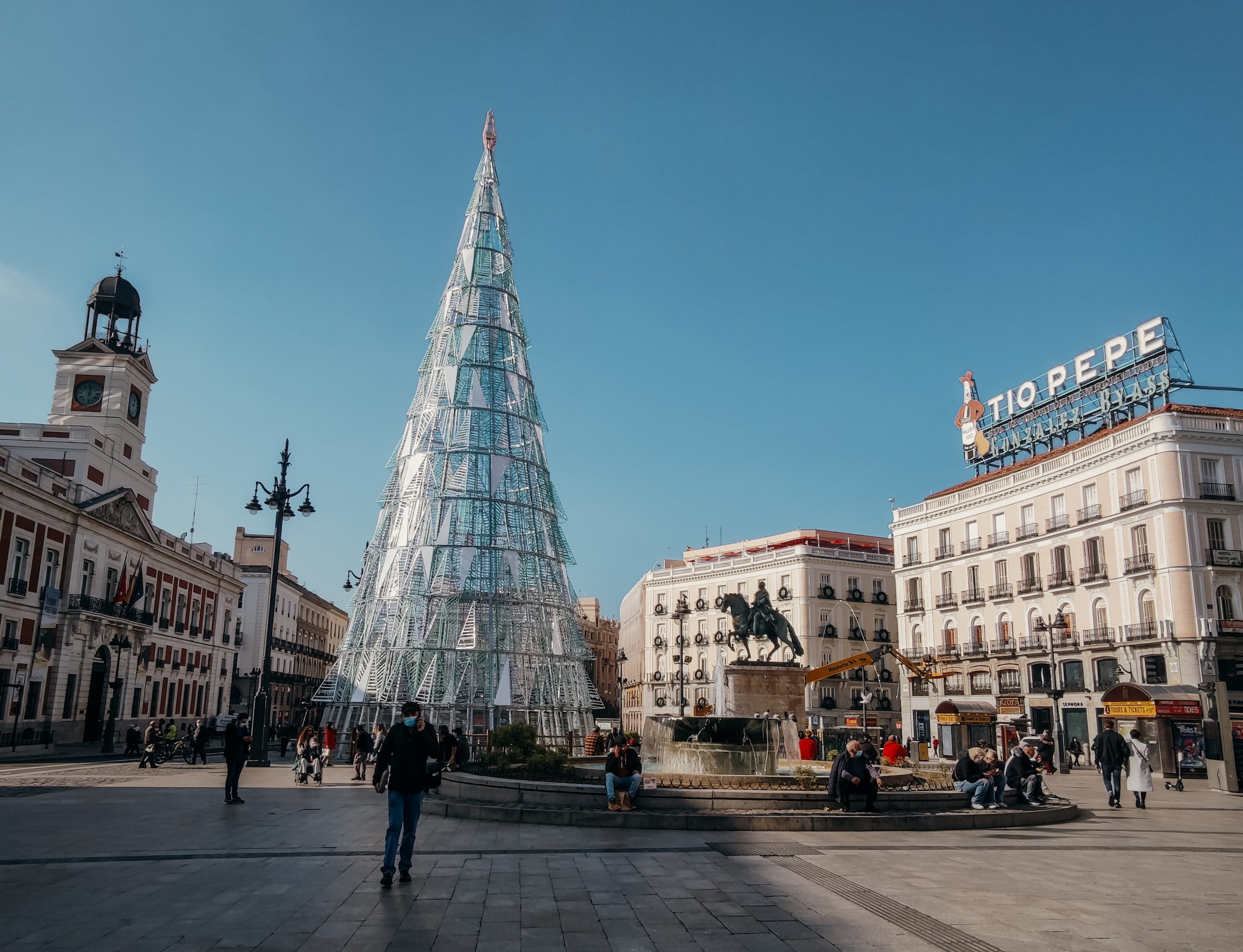 Parque del Retiro
Buen Retiro Park or simply El Retiro, is one of the largest parks in the city of Madrid. The park used to belong to the Spanish Monarchy until the late 19th century, when it became a public park.
Royal Palace of Madrid
Although it is now solely used for state functions, the Royal Palace of Madrid is still the Spanish royal family's official residence in the city of Madrid, and is the largest royal palace in Europe.
Meseo Nacional Thyssen-Bornemisza
With nearly one thousand works on display, the Thyssen-Bornemisza Museum offers visitors an overview of art from the 13th century all the way through to the late 20th century. The museum features works from the Renaissance, Mannerism and Baroque periods as well as featuring some movements not represented in state-owned collections, such as Impressionism, German Expressionism and experimental avant-garde movements of the 20th century.
Gran Via
Currently, the Gran Via is home to a large number of eateries, pubs, clothing stores, cinemas, and theatres. Although many of the theatres and movie theatres have closed in recent years, Gran Via continues to be known around the world as the "Spanish Broadway".
Plaza Mayor
Plaza Mayor is a major public space in the heart of Madrid which was once the centre of Old Madrid. The bustling plaza is steeped in history and is the perfect place to begin your stroll through one of Madrid's most charming districts.
Santiago Bernabeu Stadium
The Santiago Bernabeu Stadium is a football stadium in Madrid and the home of Real Madrid since its opening in 1947. It is the second largest stadium in Spain and third largest home to a top-flight European club after Camp Nou and Westfalenstadion.
Mercado San Miguel
Mercado San Miguel has been in operation as a food market for more than 100 years. Currently this historic building is one of the main gastronomic markets in the world, as it allows visitors to take a tour of the essence and flavours of each corner of Spain.
Templo de Debod
Templo de Debod is an Egyptian temple dating back to the 2nd century BC, transported to Madrid's Cuartel de la Montana Park. The Temple was donated to Spain by the Egyptian government to save it from floods following the construction of the great Aswan Dam.
Plaza de Cibeles
The Plaza de Cibeles is a square in Madrid that is home to a neo-classical complex of marble structures and fountains. The former Communication palace has been the seat of the Madrid City Council since 2007. Originally opened in 1909, it was the headquarters for the Spanish Post Office.
Puerta del Sol
Madrid's Puerta del Sol is a well-known public area and one of the busiest in the city. The radical Spanish road network is centred here. The well-known clock, whose bells signal the customary consumption of the twelve grapes and the start of the new year, is also located in the square.
Metro de Madrid
The Madrid Metro is a rapid transit system based in the capital of Spain. It is one of the busiest and most extensive metro systems in Europe, with a total of 13 lines and over 300 stations. The Madrid Metro serves most areas of the city, including the city centre, suburbs and surrounding municipalities.
The Metro is a convenient and efficient way to get around the city, and it is also an affordable option compared to other modes of transportation.
Metro tickets
There are several ticket options available for the Madrid Metro, including:
Single tickets
10 trip tickets
Multi-day passes
Tourist passes
Multi card
Multi cards are stored value smart cards which are valid for ten years from the day of validation. Tickets can be purchased at ticket machines or at the counter at any metro station. You can also purchase tickets online on the Metro de Madrid website.
It is important to note that tickets must be validated at the start of each journey, by inserting the ticket into the turnstile or placing it on the validation machine. Failure to validate a ticket can result in a fine.
Operating hours
Operating hours of the Madrid metro depend on the line and day of the week. Here are the general operating hours:
On weekdays, the metro generally runs from 6:00am to 1:30am.
On Saturdays, the metro generally operates from 6:00am to 2:30am.
On Sundays and public holidays, the metro generally operates from 6:00am to 1:30am.
Please note that these are general operating hours and that some lines may have hours that differ. Similarly, operating hours can be affected by public holidays, which is why we always recommend checking the official website before your journey just to be safe. You can find this information on the Madrid Metro website.
Accessibility
Many of the Metro's stations, especially the busier ones, have one or more lifts. The Metro de Madrid outlines their accessibility features here on their website. Here are some of the ways in which the Metro de Madrid is accessible for its users:
Vehicles are adapted to the platform, allowing easy access to all the network trains.
The trains are suitable for wheelchairs, strollers and even bikes. Travelling with a dog is also permitted.
The Vehicles emit sound signals that warn of the opening and closing of the doors, whilst also having a public address system, indicating the name of the next stop and other important messages.
Ticketing machines have easy-to-use voice instructions, braille indications and intercoms so you can request assistance from customer service staff.
Alternative transport
Madrid has a great transport infrastructure including an efficient metro, train and bus network. The city has an extensive bus network and buhos (night buses, buhos translates to owls), which run throughout the night. If you need a taxi, look out for the white and red cars. Taxis can be hailed if showing a green light.
Getting from Madrid Barajas Airport (MAD) to the city centre
Getting to the city centre from Barajas Airport is nice and easy. Here are the two best options:
Metro
From the airport, take line 8 which is coloured pink. This line connects the different terminals with Nuevos Ministerios station, right in the centre of Madrid. This trip take roughly 15 minutes and from here you can transfer to other lines to reach your final destination.
Express bus
Bus 203 or Bus Express Aeropuerto is a bus that connects the airport to parts of the city centre. This bus runs 24 hours a day, so is a great option if you're landing in Madrid in the early hours while the metro is closed. The bus is easily recognisable because of its bright yellow colour. The trip costs €5 and takes only 30-40 minutes to get into the city, thanks to having so few stops. You can pay with cash or contactless.
Alternativley, you can get a taxi from one of the many taxi ranks at the airport. Taxi fares may vary but expect the price to be around €30 to get into the city centre.