A travel guide to
Manchester.
Known for
Football, food, rain, music, the Industrial revolution, red bricks…
This is
Manchester

.

Welcome to Manchester, the bustling heart of North West England. This city is known for its rich history, cultural heritage, and it's vibrant modern atmosphere. From its iconic red brick buildings and world-renowned football teams to it's diverse arts scene and thriving food and drink culture, there is truly something for everyone in Manchester.

Whether you're a first-time visitor or a seasoned traveller, this guide will help you make the most of your time in this incredible city. Here you'll find information on the best attractions, how to get about using public transport, and insider tips to help you get the most of your time in Manchester. So, get ready to explore one of the most exciting cities in the UK and discover why Manchester is a true gem of the North.

Looking for something in particular? Use the quick links below to jump to the exact section you need.
Weather in Manchester, UK
Summers in Manchester are comfortable and partly cloudy and the winters are long, very cold and windy. There is always a chance of rain in Manchester, so don't forget to pack a waterproof and your umbrella!
Monthly average temperatures
January 5°C (41°F) | February 5°C (41°F) | March 7°C (45°F) | April 9°C (48°F) | May 12°C (54°F) | June 15°C (59°F) | July 17°C (63°F) | August 17°C (63°F) | September 14°C (57°F) | October 11°C (52°F) | November 8°C (46°F) | December 6°C (43°F)
Currency in Manchester, UK
The Currency in the UK is the Great British Pound.
Symbol: £
ISO Code: GBR
Bank notes come in £5 £10 £20 and £50, but £50 notes are rarely used.
There are 100 pence in a pound and the coins are in units of 1p, 2p, 5p, 10p, 20p, 50p £1 and £2.
Some nicknames you might hear for notes:
fiver – £5
tenner – £10
Tipping in Manchester
It's less common to tip in the UK than it is in other countries and in most cases tipping is done out of politeness. If you go to a restaurant, especially if there is a large number of you, there may be a gratuity charge added on top of your bill. If there is no gratuity charge you can tip 10% – 15% if you think the service was good. Tipping in bars, pubs and clubs isn't usually done unless you're receiving table service.
Internet
Getting access to internet in Manchester is pretty straight forward. Free Wifi can be found in most coffee shops, fast food restaurants and hotels. Manchester's free wifi networks, 'freebee' on the streets, 'busybee' in council owned buildings, give you free internet access in multiple locations across the city.
Alternatively, you can use this map of free Wifi hotspots available in Manchester which is available for download on iOS and Android.
Birthplace of the world's first professional football league
The Football League was formally established on the  17th of April 1888, in a Manchester hotel. This occurred at the Royal Hotel, which is no longer standing but would have overlooked what is now Piccadilly Gardens. It was the first professional football league in the world and has been known as the Premier League since 1992.
The home of Vegetarianism in the UK
The meat-free diet was founded in Salford in 1809 by (this is not a pun) Reverend William Cowherd. The aptly named 'Beefsteak Chapel' was the first vegetarian church in the UK. Cowherd believed that God inhabited every animal and as such, it is a sin to eat meat. Cowherd's follwers (amusingly known as Cowherdites) went on to form the Vegetarian Society in 1847, and are still around today. You can read more about this here.
Where the Suffragette movement was founded
Although the Suffragette movement was concluded and nationalised in London, it first began in Manchester. It was started in 1903 by Emmeline Pankhurst, who lived at 62 Nelson street – which is now The Pankhurst Centre. Pankhurst, alongside others, began the movement by forming the Women's Social and Political Union (WSPU), and led the campaign for getting women the right to vote in the UK. Emmeline Pankhurst died in 1928 but has been imortalised in the form of a statue which stands in St Peter's Square.
Things to see and do in Manchester
Manchester is a vibrant city located in the northwest of England. Known for its rich history, cultural diversity, and industrial heritage, Manchester offers a wide range of attractions for visitors to enjoy. Whether you're interested in sports, music, art, or history, you'll find plenty to keep you entertained during your stay in this bustling city. With a thriving food and drink scene, excellent shopping, and a vibrant nightlife, there's something for everyone in Manchester. So pack your bags, grab your map, and get ready to discover this exciting destination!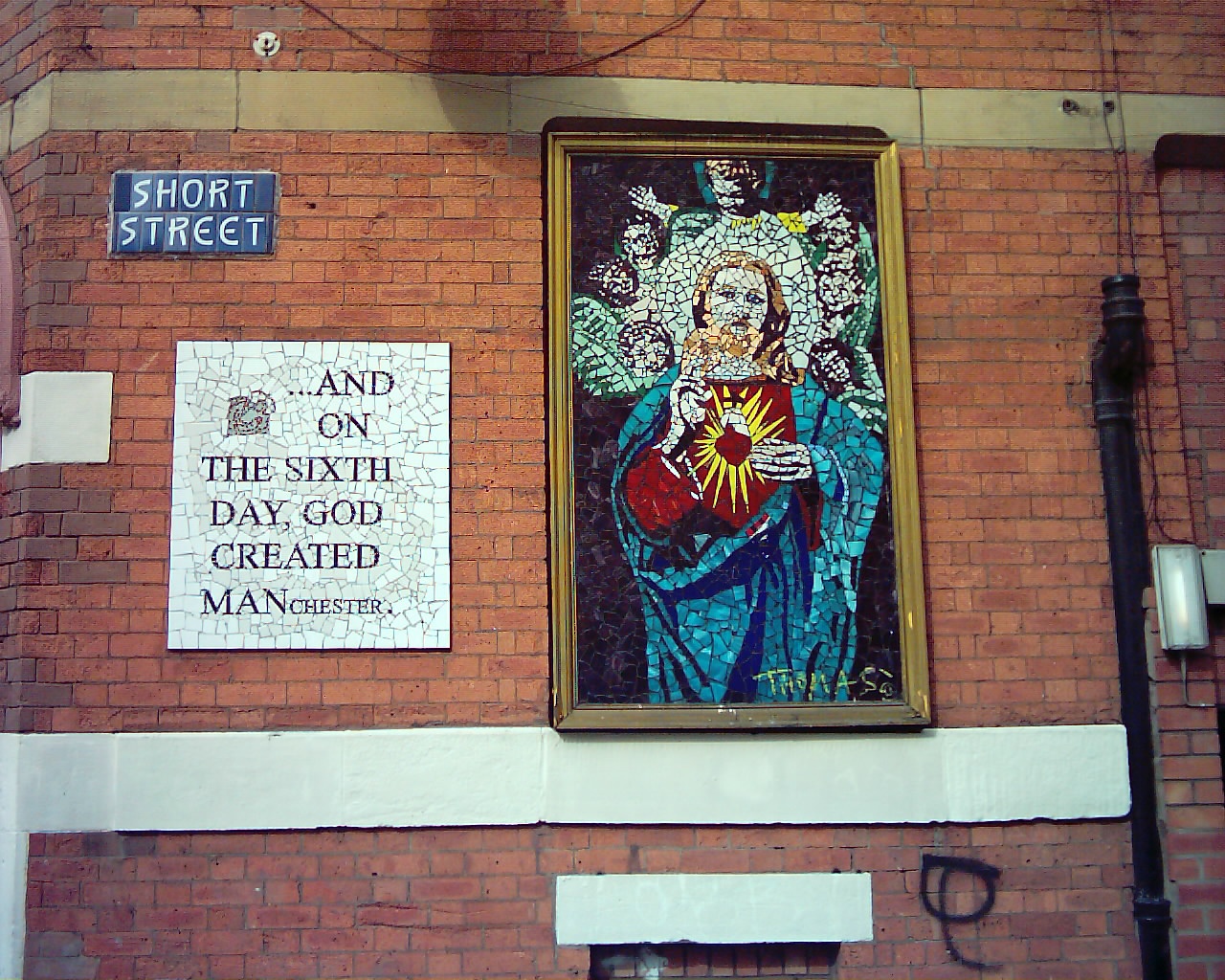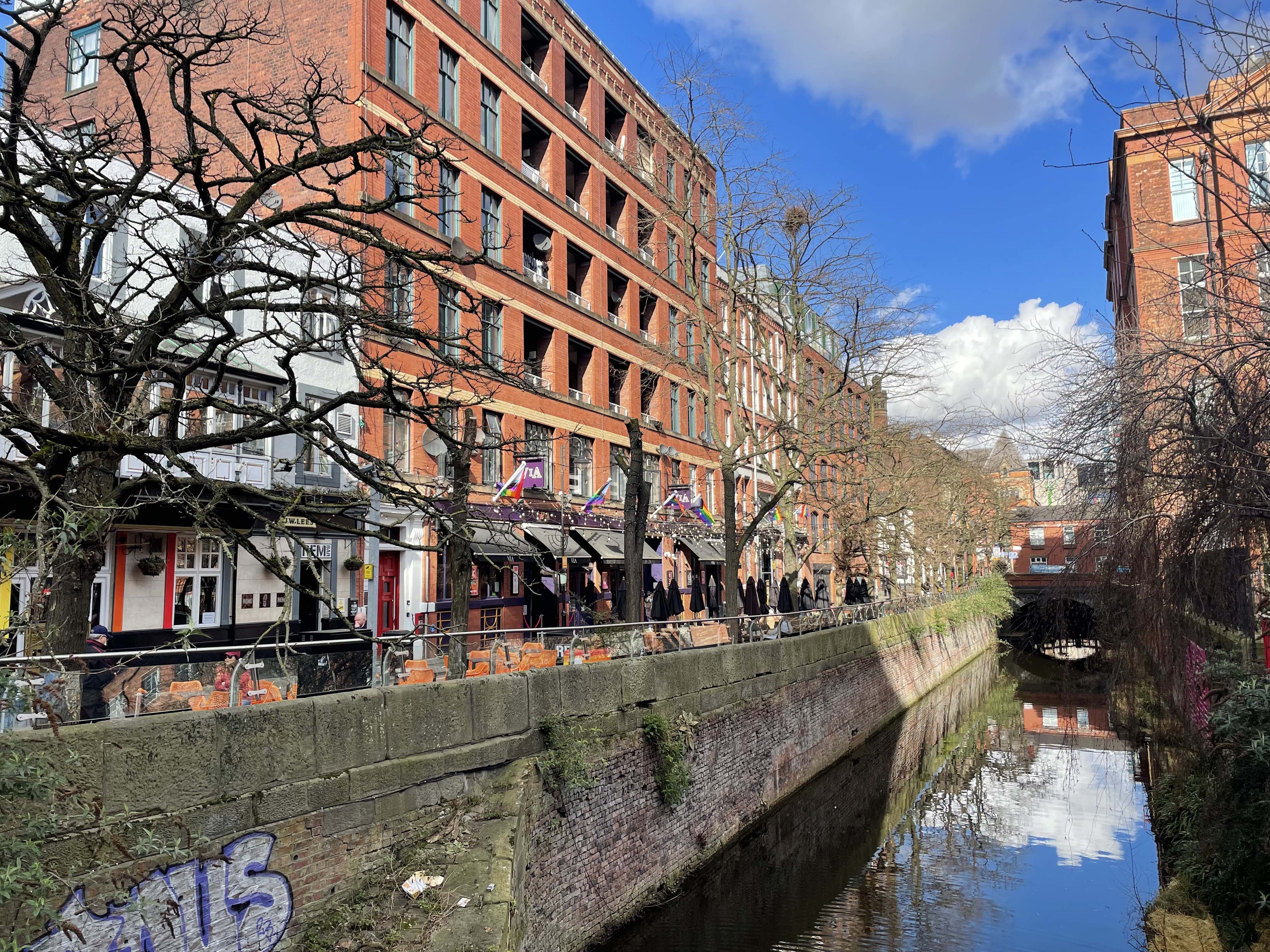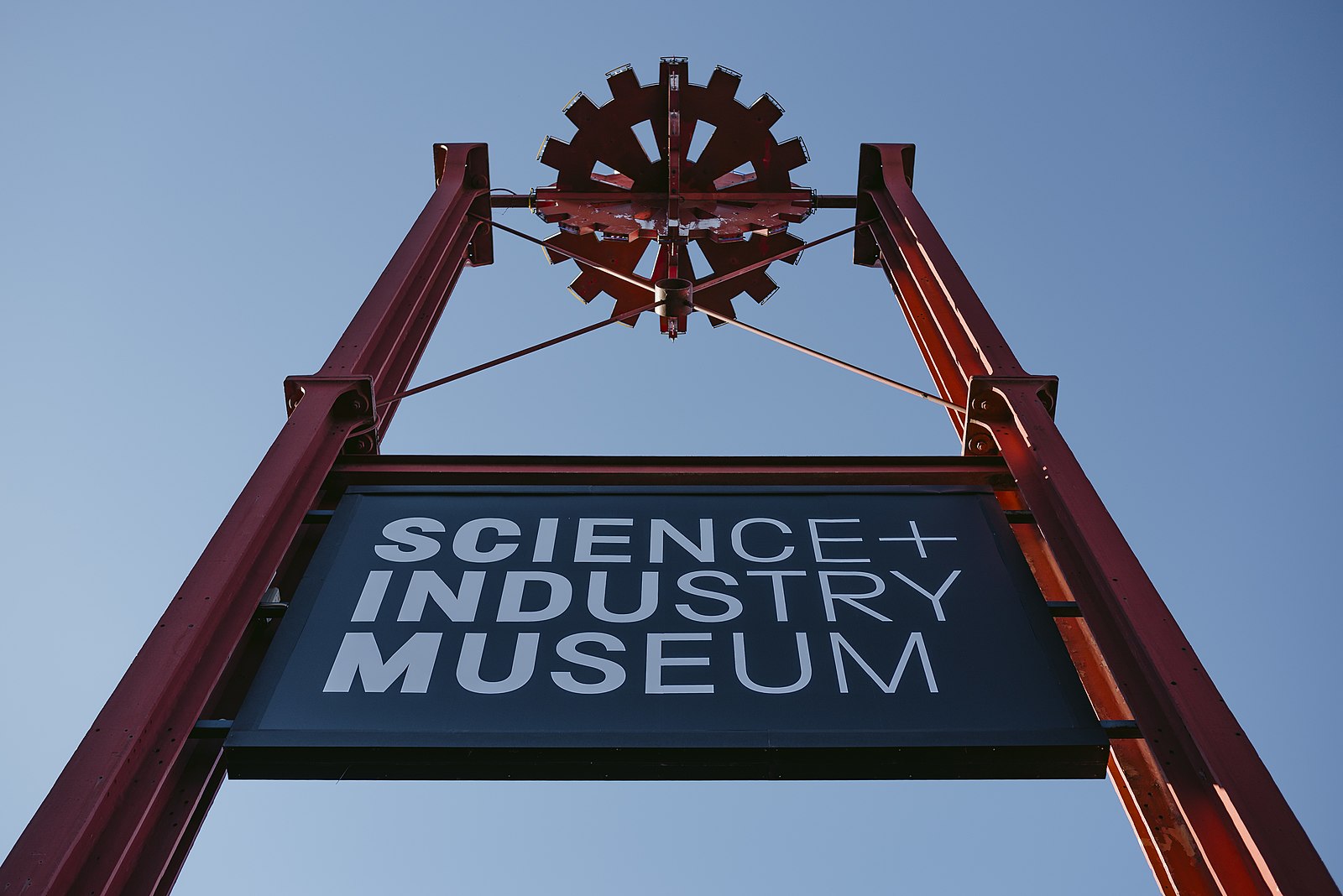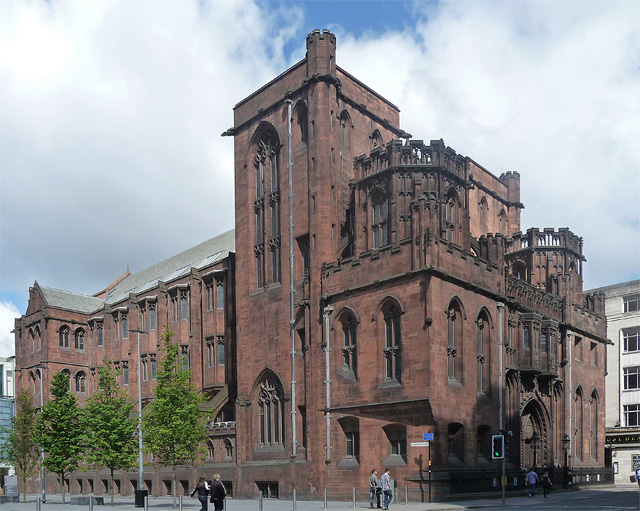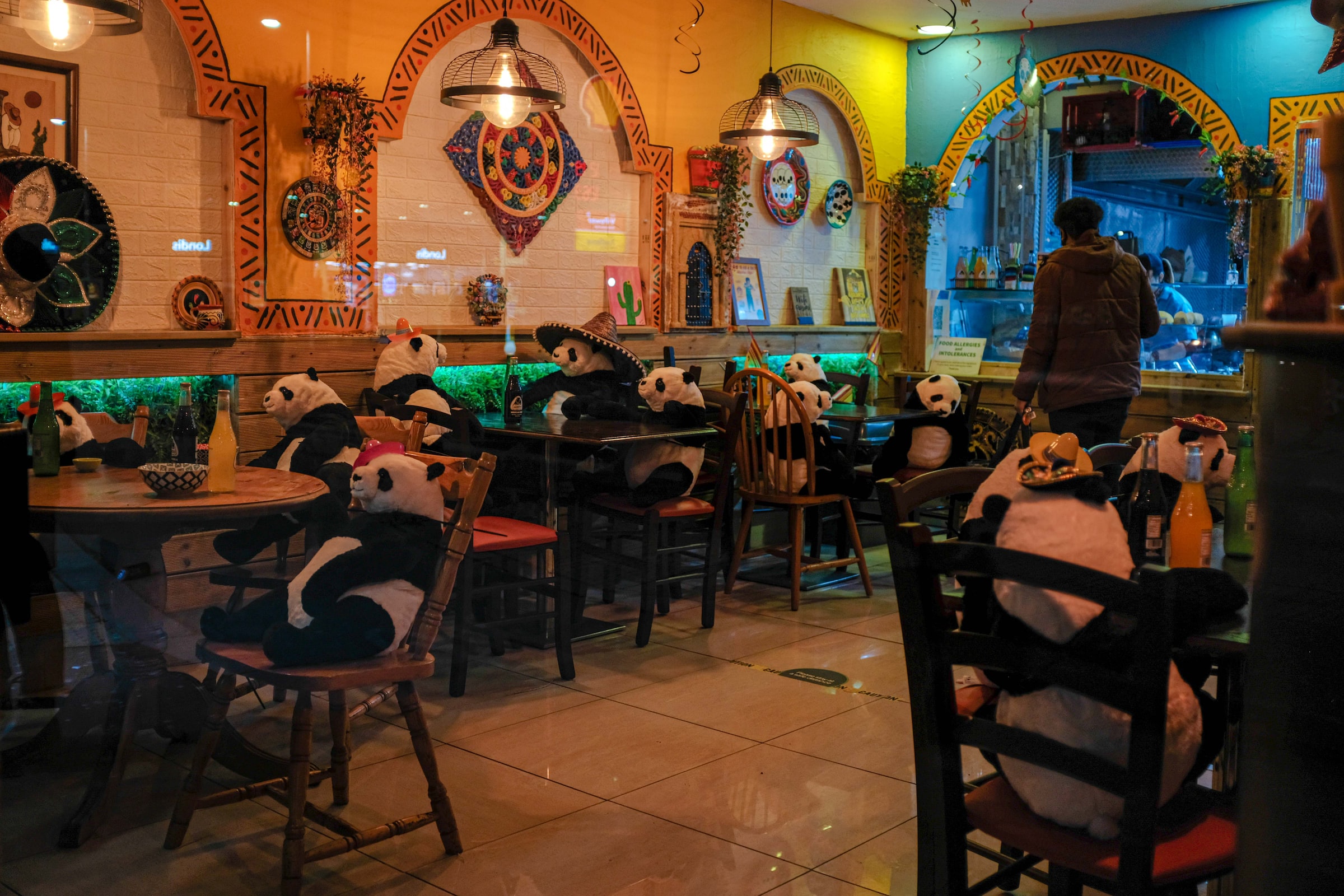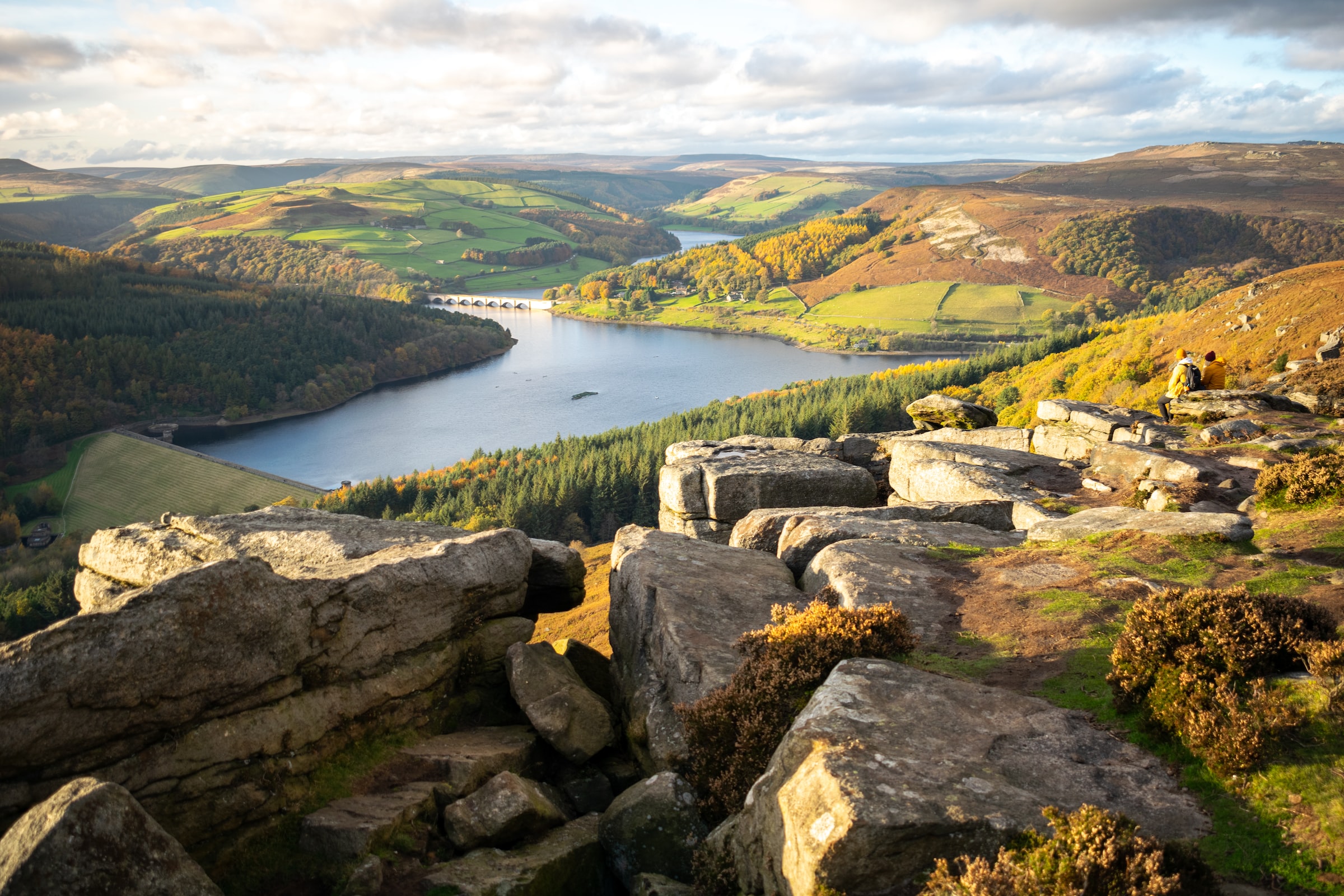 Northern Quarter
The Northern Quarter is a trendy neighbourhood with vibrant street art, bohemian bars and independent record shops. It's home to loads of buzzing restaurants and some of the city's liveliest music venues, hosting up and coming indie bands as well as more established acts. Attractions include the artists' studios at Manchester Craft and Design Centre, and rotating exhibits at the centre for Chinese Contemporary Art.
Gay Village
The Gay Village is located on the buzzing Canal Street, a pedestrianised street alongside the Rochdale Canal. Canal Street is lined with casual cafes and lively LGBTQ+ bars. Revellers pack the area during Manchesters annual Pride Festival, which features live music and a parade.
National Football Museum
The National Football Museum is open Wednesday to Sunday and is filled with fascinating objects and changing exhibitions showing off how football became the beautiful game. See Geoff Hurst's red England shirt and ball from the 1966 World Cup Final. The museum also has a statue of Lily Parr – a pioneer of women's football.
Science and Industry Museum
The Science and Industry Museum (MOSE) sits in the heart of Manchester, the world's first industrial city. It is chock full of interactive displays and ground-breaking concepts that have altered the course of history. The museum is open daily, 10:00 till 17:00 and is free! Booking tickets is very simple and can be done on the Science and Industry Museum website.
John Rylands Library
The beautiful late victorian neo-gothic building is situated in Deansgate. The Library opened to the public in 1900 and was founded by Enriqueta Augustina Rylands in memory of her husband, John Rylands. The facility is indisputably one of the great libraries of the world and is home to the St John's fragment, which is generally accepted as the earliest extisting record of the New Testament.
Curry Mile
The Curry Mile is located in South Manchester, as part of Wilmslow Road. There are at least 70 restaurants, takeaways and kebab houses specialising in the cuisines of South Asia and the Middle East. The area also has shisha bars and world food markets.
The Peak District
If you're going to be in Manchester for an extended period of time, we highly recommend taking a trip out to the Peak District. Easily accessible by national rail from Manchester Piccadilly, the Peak District is a vast area of natural beauty with loads of walking routes for you to enjoy. Be sure to check the weather and pack your hiking boots, as it can get pretty muddy!
Mayfield Park
Mayfield park is the city centre's first new public park in over 100 years! A 6.5-acre parkland, with 142 trees, 120,00 shrubs and plants. The park features a kids' play zone with slides, swings, fancy new public toilets, coffee and scran (Mancunian for food).
Alan Turing Statue
Alan Turing was a famous mathematician who was based at the University of Manchester. In 1936 he developed the idea for the Universal Turing Machine, the basis for the first ever computer. Turing is believed to have taken his own life in 1954, two years after being accused of gross indecency (for which he was postumously pardoned for in 2013). His statue is situated in Sackville Gardens, which is next to Canal Street. If you would like to know more about Alan Turing, you can read more about his life here.
Metrolink
Manchester's Metrolink is a tram/light rail system, which consists of a network of 99 stops, spanning across 64 miles of standard-gauge route, making it the most extensive light rail system in the UK. Metrolink is owned by the public body: Transport for Greater Manchester (TfGM) and operated under contract by a Keolis/Amey consortium.
The network has 8 lines which radiate from Manchester's city centre to termini at Altrincham, Ashton-under-Lyne, Bury, East Didsbury, Eccles, Manchester Airport, Rochdale and Trafford Centre. It operates on a mixture of on-street track shared with other traffic, reserved track sections and converted former railway lines.
Metrolink Tickets
Tickets cannot be purchased onboard Metrolink vehicles and must be purchased from a ticket vending machine before boarding the vehicle. Alternatively, Metrolink smart readers allow for users to tap in and out before boarding and after finishing their journey. Make sure you remember to check in and out otherwise you could face a fine of up to £100.
Ticket prices vary depending on the zones crossed on your journey and the type of ticket being purchased. For adult singles the prices range from £1.40 to £3.80.
Metrolink fares are set by the TfGM Committee at levels that cover both the running costs and the cost of borrowing that has part-funded the expansion of the system. Metrolink receives no public subsidy and fares typically rise each January above the rate of inflation.
Manchester is a rather compact city, with it's city centre being walkable – it takes roughly 20 minutes from one side to the other on foot. A 1-day System One Card permits the use of any bus and tram and costs £7.50 for an adult off peak ticket.
Operating Hours
Monday to Saturday – 06:00 to 00:00
Sunday – 07:00 to 00:00
Additional peak services
Altrincham to/from Bury
Monday to Friday – 07:00 to 20:00
Saturday – 09:00 to 18:30
Outside of these hours, use the Altrincham to Piccadilly and Piccadilly to Bury lines
East Didsbury to/from Shaw and Crompton
Monday to Friday – 07:00 to 20:00
Saturday – 09:00 to 18:30
Outside of these hours, use the East Didsbury to Rochdale Town Centre line.
Accessibility
Overall, the Metrolink is accessible for all of it's users. All of the stations and trams are accessible via wheelchair and mobility scooter. If you are using a mobility scooter, you will have to apply for a permit. More information on this can be found here on the TFGM website.
The trams have visual and audio announcements of which stop is next to assist those with both visual and hearing impairments. Moreover, the trams have a feature where you can press the open door button at any point before reaching the next station and when you get there it will open automatically.
There are also designated wheelchair spaces on both the vehicles and the platforms. A small trick if you're battling to get onboard a tram during rush hour, is to wait near the disabled space on the platform, as the tram will always stop so that it's doors line up with space.
The Metrolink can get pretty busy during rush hour so we advise trying to avoid these hours where possible. It's typically busiest between 8am and 9am, and between 5pm and 6pm. For more information on the quietest times to travel, check out this page on the TFGM website.
Alternative Transport
Manchester also has an extensive bus network managed by TfGM, including a night bus service which is one of the most extensive outside of London. Buses are operated by multiple companies including Stagecoach Manchester (including the lower-cost Magic Bus), Go North West, Diamond North West, First Greater Manchester and Arriva North West.
The City of Manchester also has large railway termini which connect it to the rest of Greater Manchester and also the rest of the country. Manchester Piccadilly is the main terminus and busiest station, it has railway links to London and the South of the UK. Victoria is Manchester's secondary station serving rail routes throughout Northern England. Oxford road is an elevated station for passing services to Wales, Scotland and the Midlands.
Manchester now has a bike hire scheme! There are 1,500 bikes across the city, including 300 e-bikes, which are available from stations located all over the city. Download the Beryl app to find the nearest one to you.
In some areas of Manchester, electrics scooters are also available for hire. Download the lime app to find one near you.
Getting from the Airport (MAN)
If you are flying to Manchester, there is a Metrolink tram stop in the airport train station which takes around 25 minutes to get into the city. Other options of travel from the airport include buses, which take in between 30-50 minutes depending on which bus you take or a taxi which takes roughly 30 minutes.