Known for
Bayern Munich, Marienplatz, Oktoberfest, Alte Pinakothek, Allianz Arena, Nymphenburg Palace…
This is
Munich

.

Welcome to Munich, the German capital of the state of Bavaria! This vibrant city is renowned for it's lively culture, gorgeous architecture, and rich history. For anybody wishing to experience the finest of Germany, Munich is a must-visit location. From its renowned beer gardens and world-class museums to it's quaint districts and lovely parks.

Munich is conveniently located in the middle of Europe and is reachable by car, train or aeroplane, making it the ideal place from which to embark on a European adventure. There is a lot to see and do in Munich, whether you are staying a few days or longer. Munich offers something for everyone, whether it's exploring the city's historical sites and cultural venues or enjoying its renowned food and drink scene.

Looking for something in particular? Use the quick links below to jump to the exact section you need.
Weather in Munich, Germany
The weather in Munich can vary greatly throughout the year, with cold winters and warm summers. The city is located in southern Germany, and it has a temperate climate with influences from both the continental and maritime climates.
Average monthly temperatures
January 1°C (34°F) | February 2°C (36°F) | March 5°C (41°F) | April 9°C (48°F) | May 13°C (55°F) | June 16°C (61°F) | July 18°C (64°F) | August 18°C (64°F) | September 14°C (57°F) | October 10°C (50°F) | November 5°C (41°F) | December 2°C (36°F)
Currency
The currency in Munich, Germany is the Euro – €
Bank notes are for €5 and higher. There are 100 Cents to 1 Euro. Coins come in units of 1c, 2c, 5c, 10c, 20c, 50c, €1 and €2.
Unlike GBP and US dollars there aren't many popular nicknames for the Euro.
ISO code: EUR
Symbol: €
Banknotes: €5, €10, €20, €50, €100, €500
Coins: 1c, 2c, 5c, 10c, 20c, 50c, €1, €2
Tipping
Tipping is common practice in Munich and throughout Germany. It is generally expected to leave a small tip (usually 5-10%) of the total bill) at restaurants, cafes, and bars. Tipping at hotels and hairdressers is also common, but it it not expected at all service establishments. While tipping is not mandatory, it is an appreciated gesture and can be a nice way to show your appreciation for good service.
Taxi drivers are usually given 10% of the fare. If you're staying in a hotel it's customary to leave €2 to €3 a day for housekeeping.
Internet
There are many ways to access the internet in Munich. Here are a few options:
Wifi: many public places in Munich, such as cafes, restaurants, and hotels offer free Wifi to their customers. In addition, the city of Munich operates a number of free public Wifi hotspots in various locations of the city. Click here for a Wifi map of Munich which should help you out in your search for getting connected.
Internet cafes: there are a number of internet cafes in Munich where you can access the internet for free. These cafes generally have comupters that you can use to surf the web, check your email, or do other online tasks.
Libraries: many public libraries in Munich offer free internet use, some however, may require you to register an account before using the internet.
Things to do in Munich
This vibrant city is renowned for its colourful culture, gorgeous architecture, and rich history. For anybody wishing to experience the finest of Germany, Munich is a must-visit location. From it's renowned beer gardens and world-class museums, to it's quaint districts and lovely parks. You will find something to adore in this lovely city whether you're a history buff, foodie, or nature enthusiast.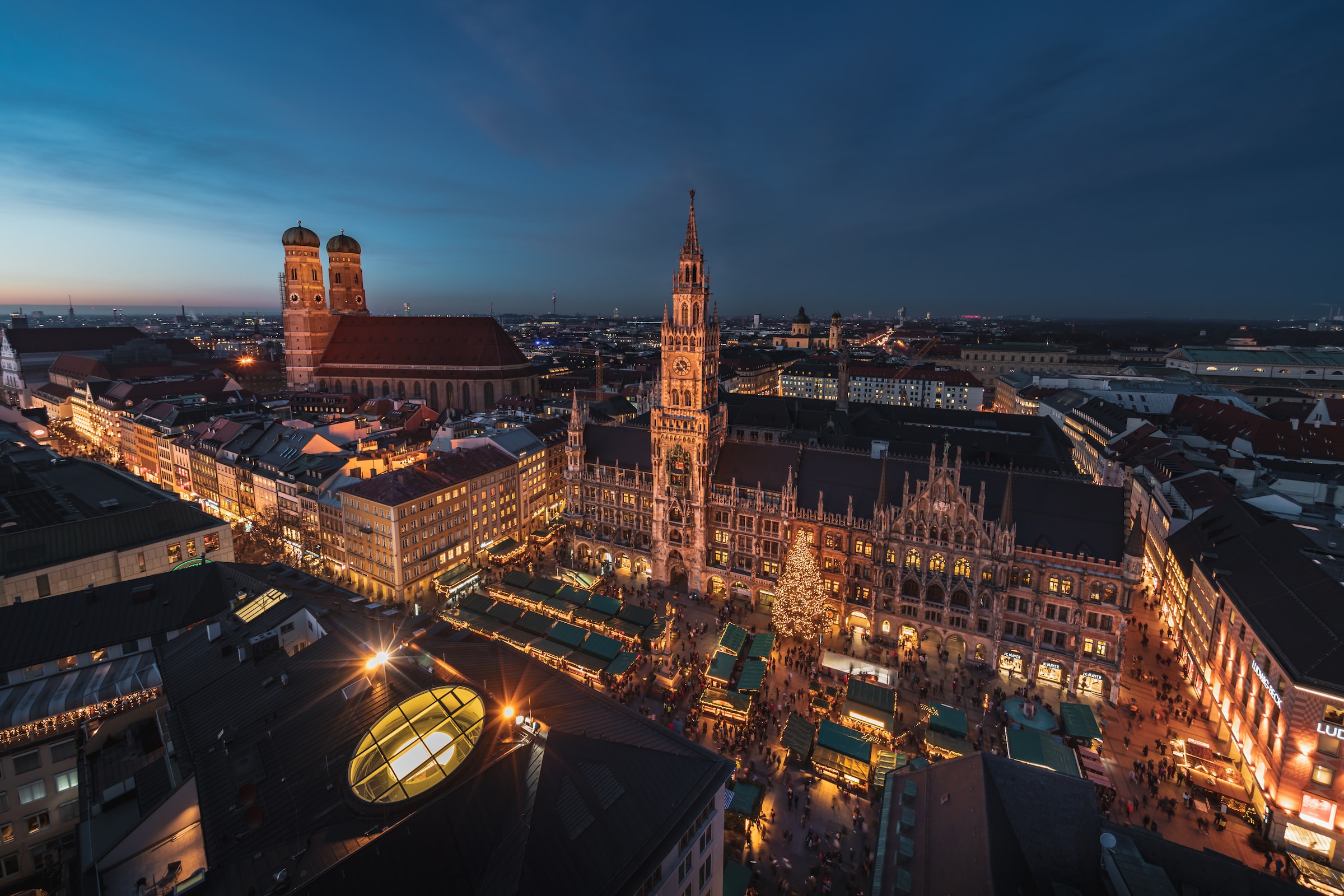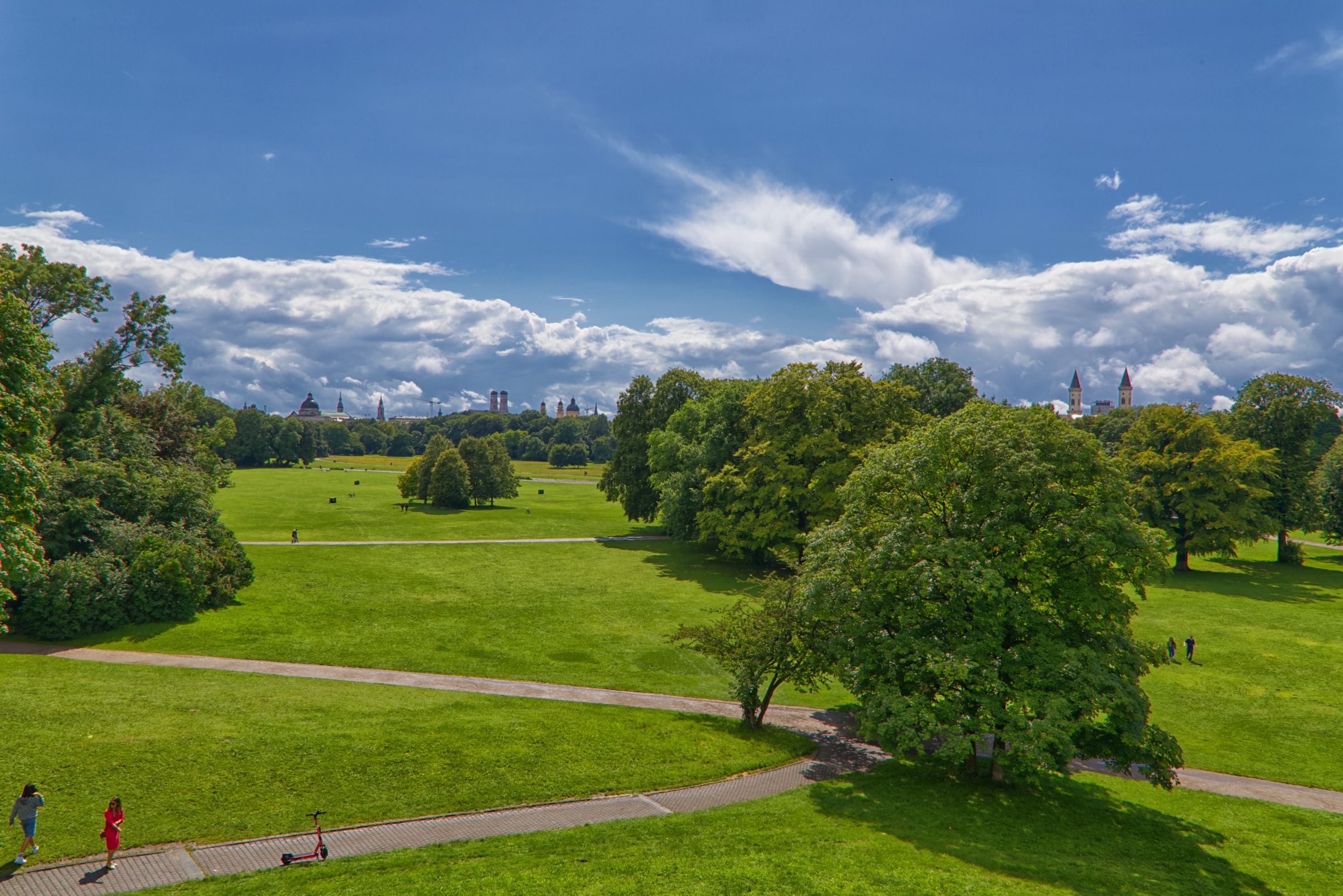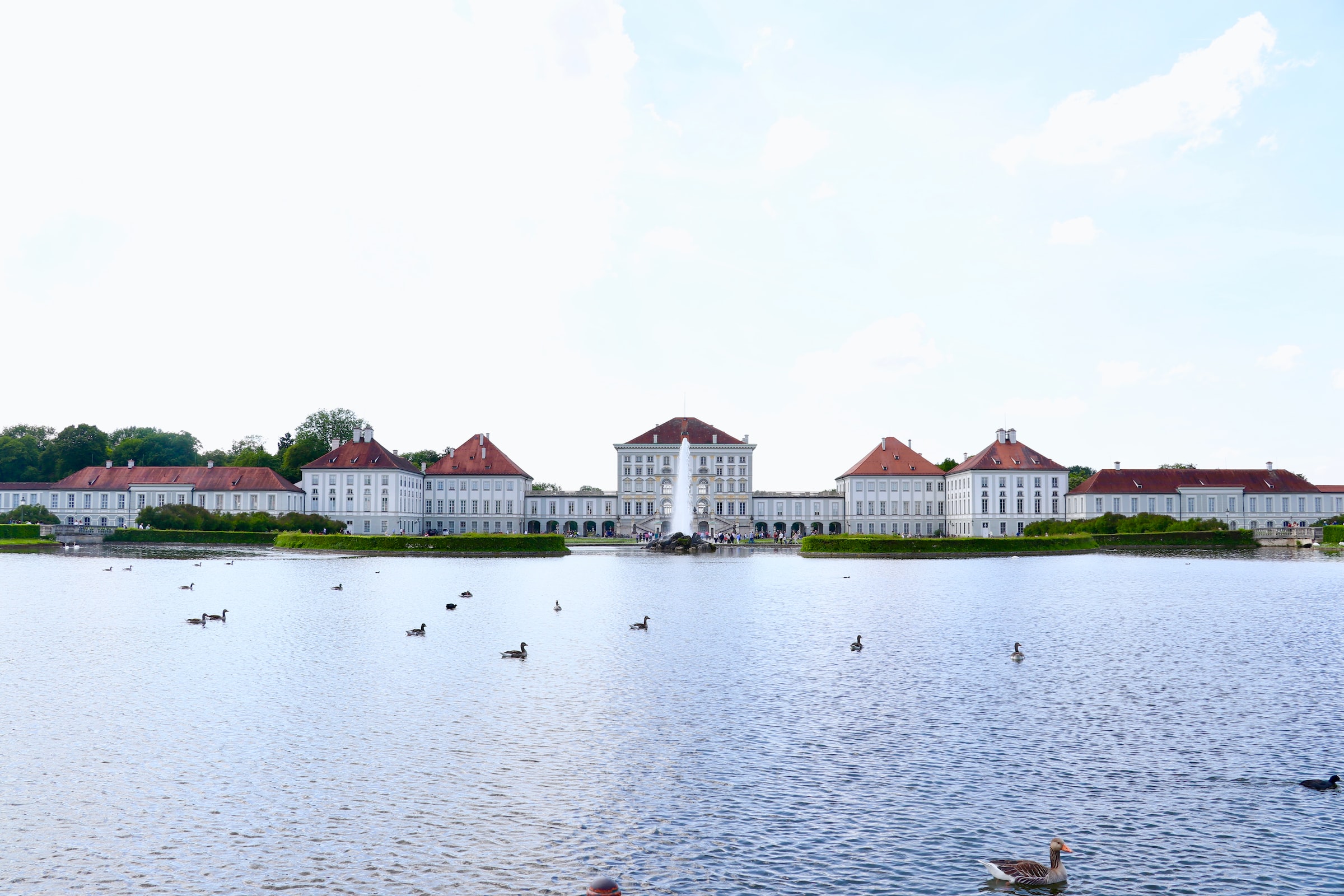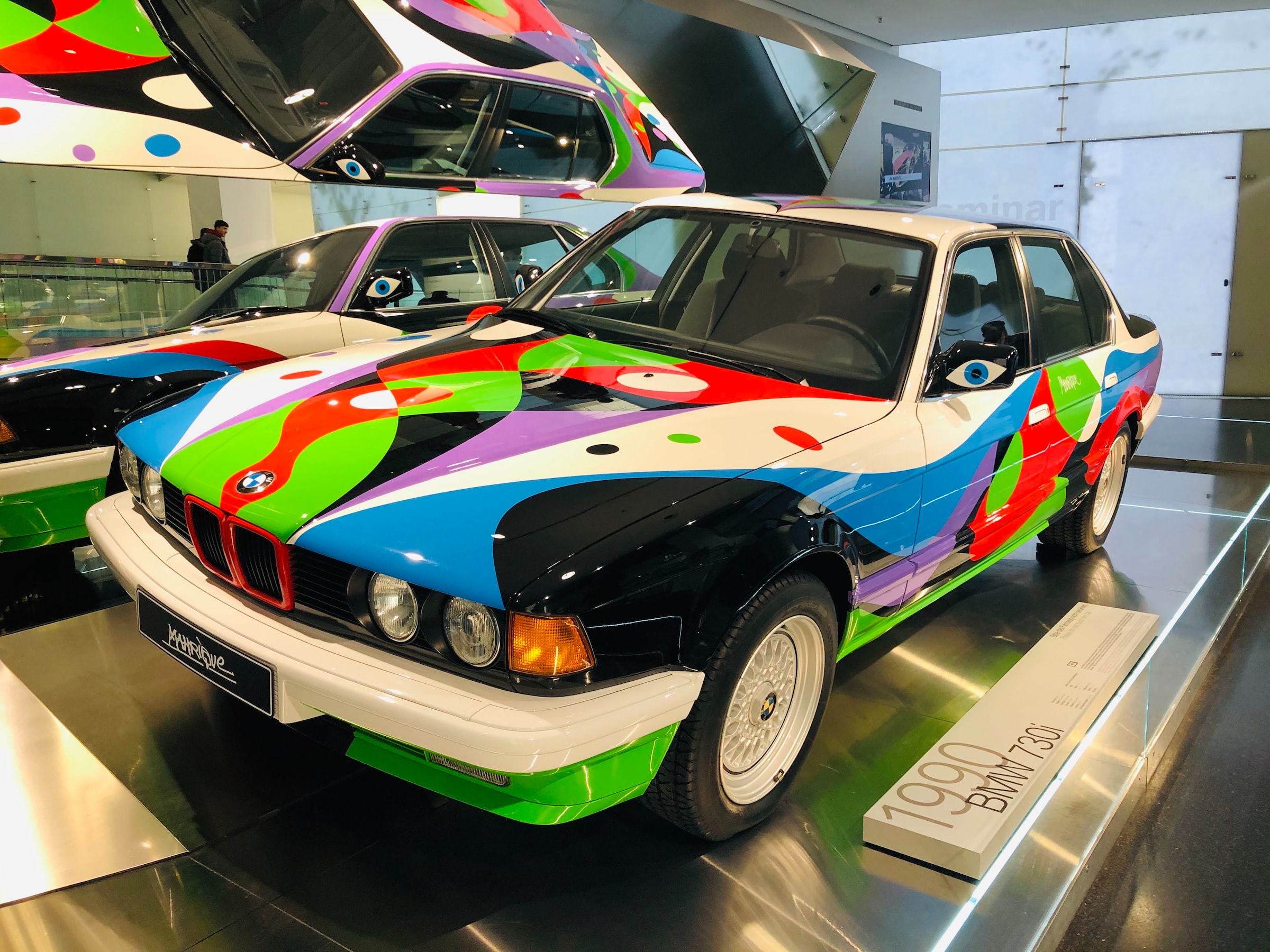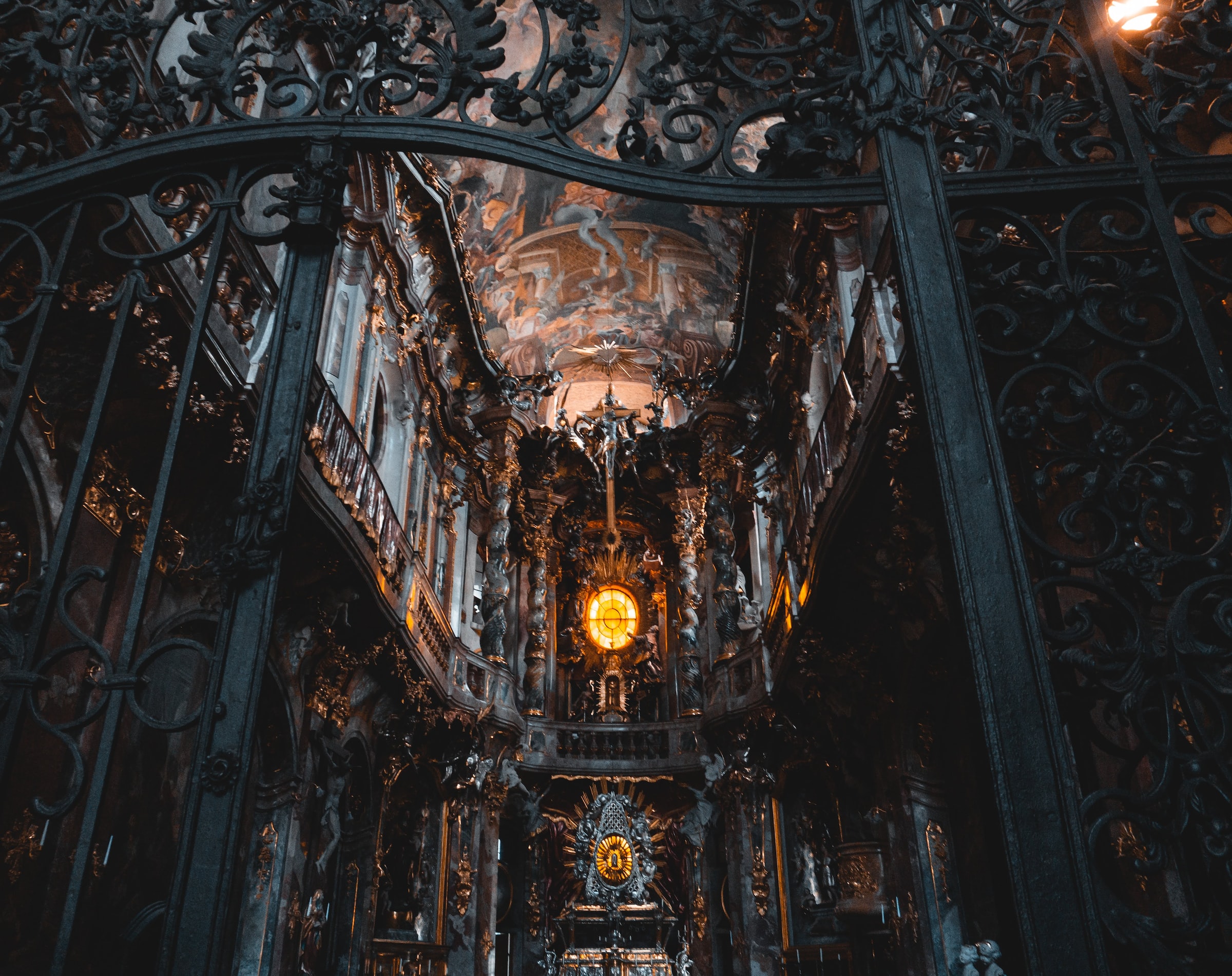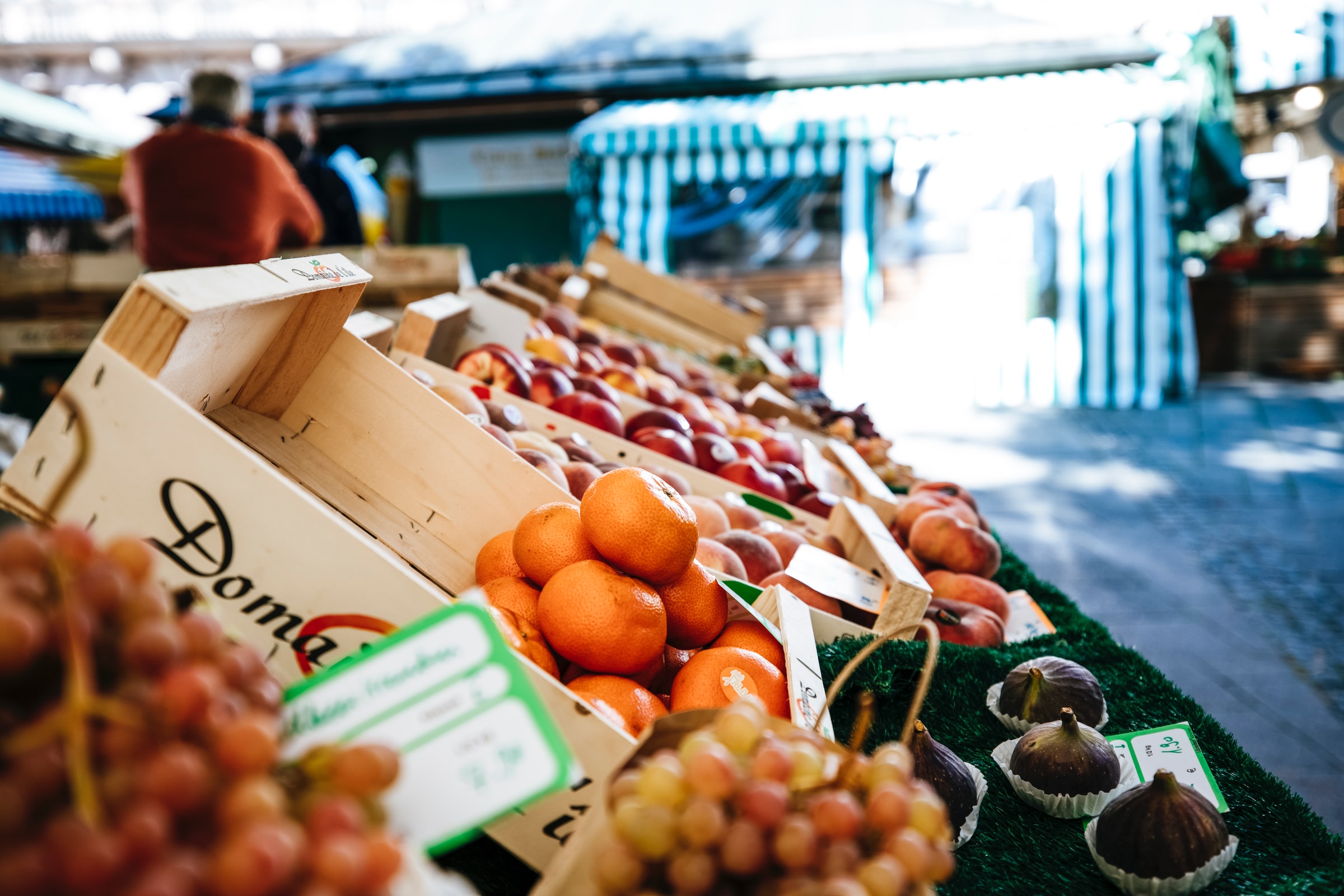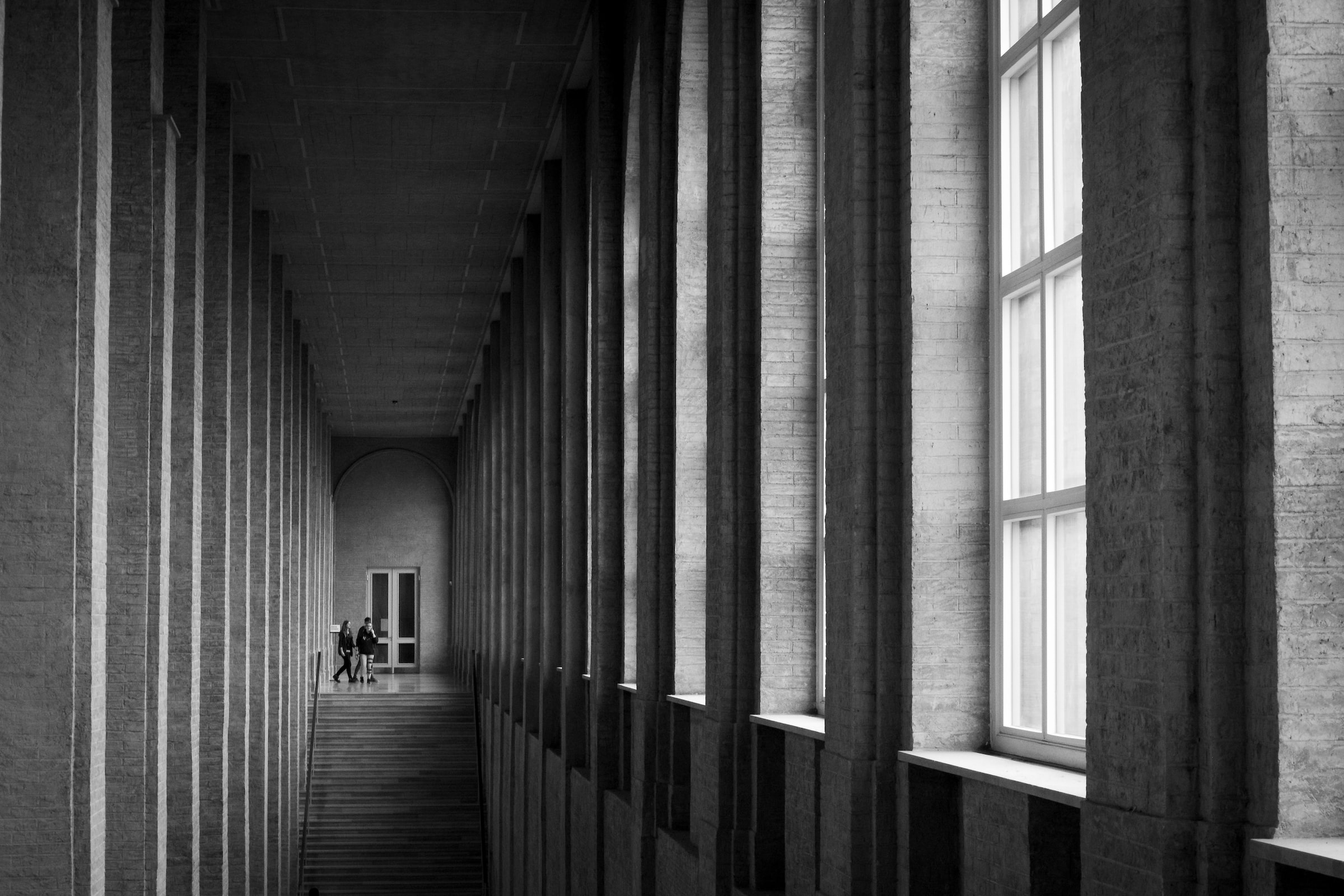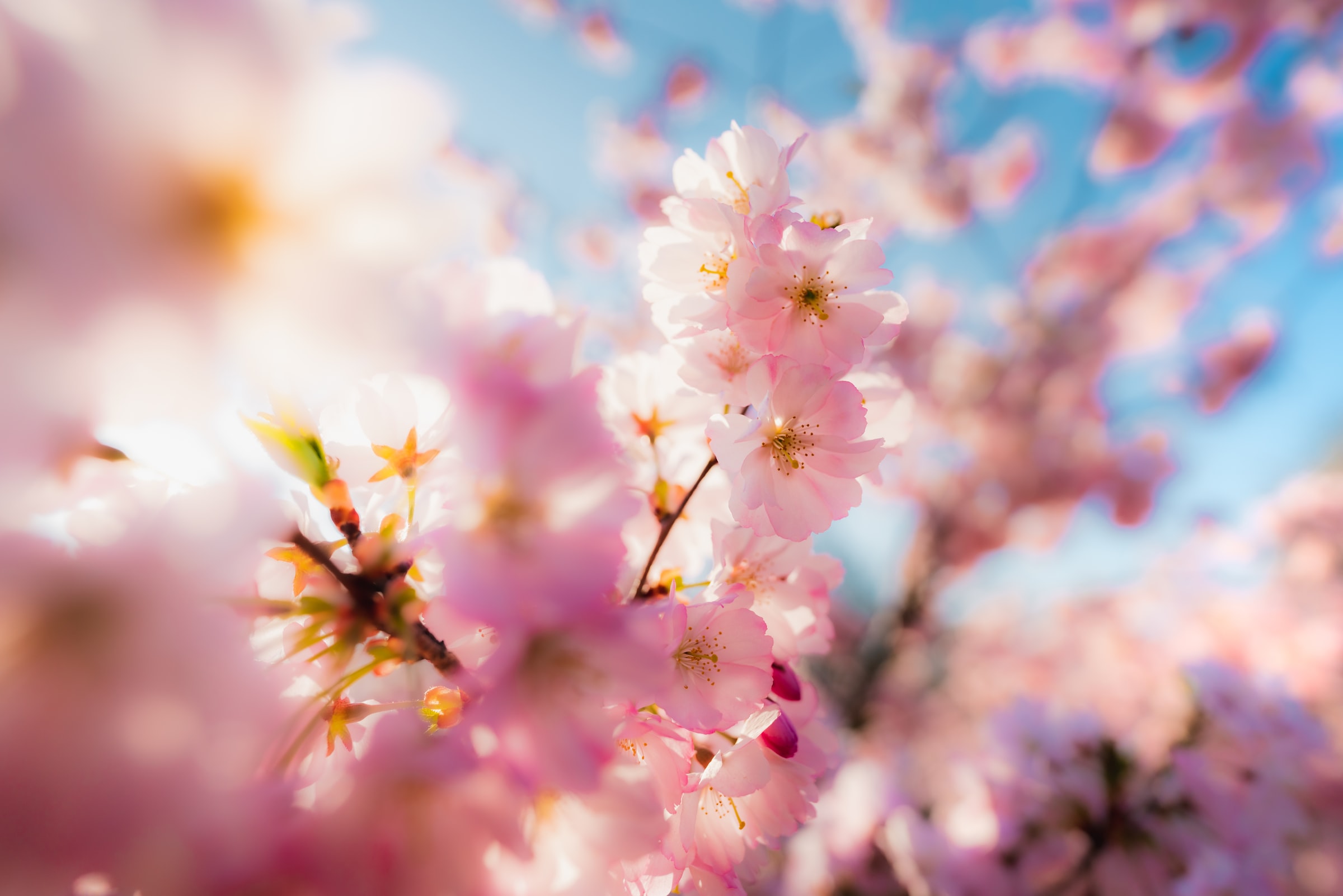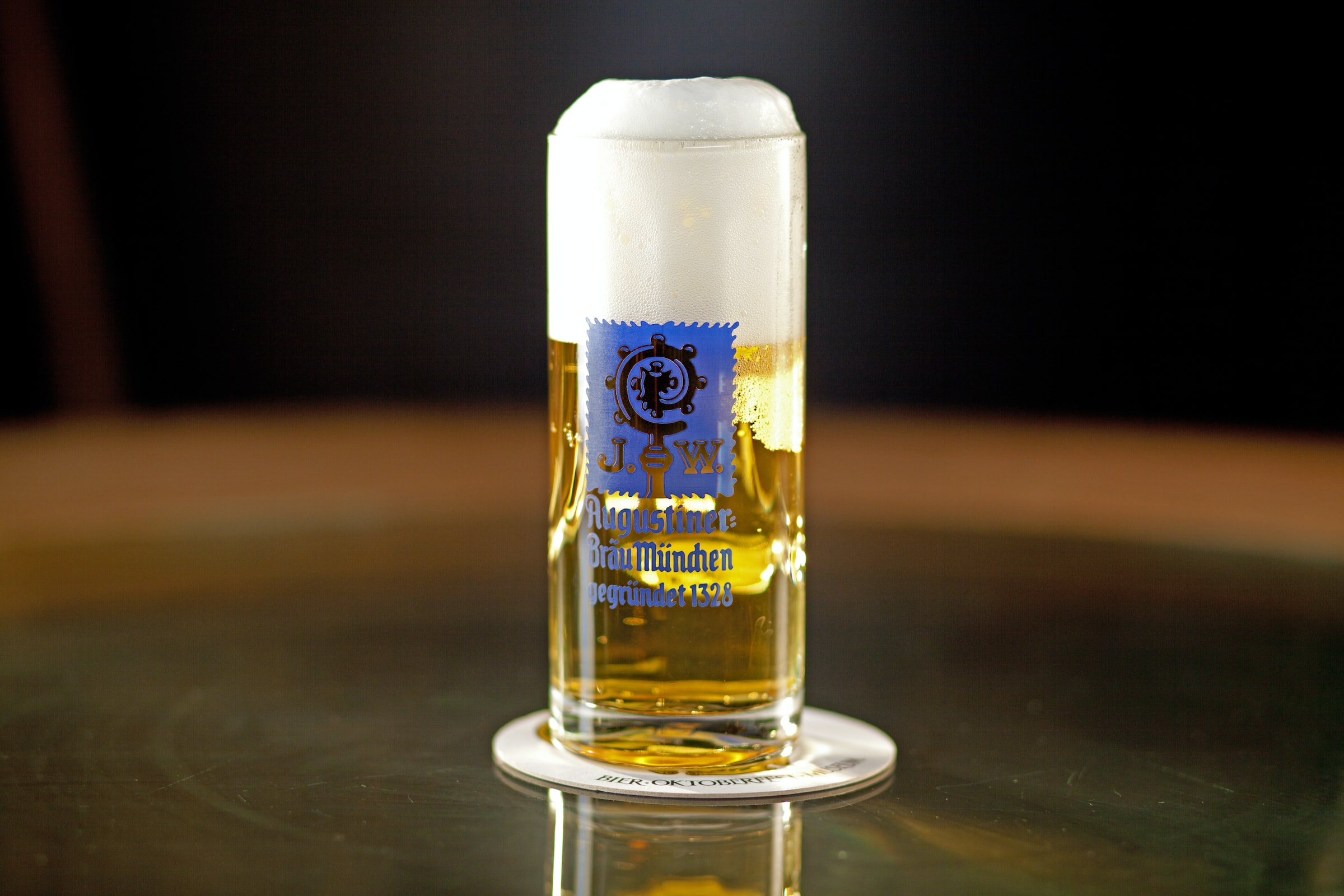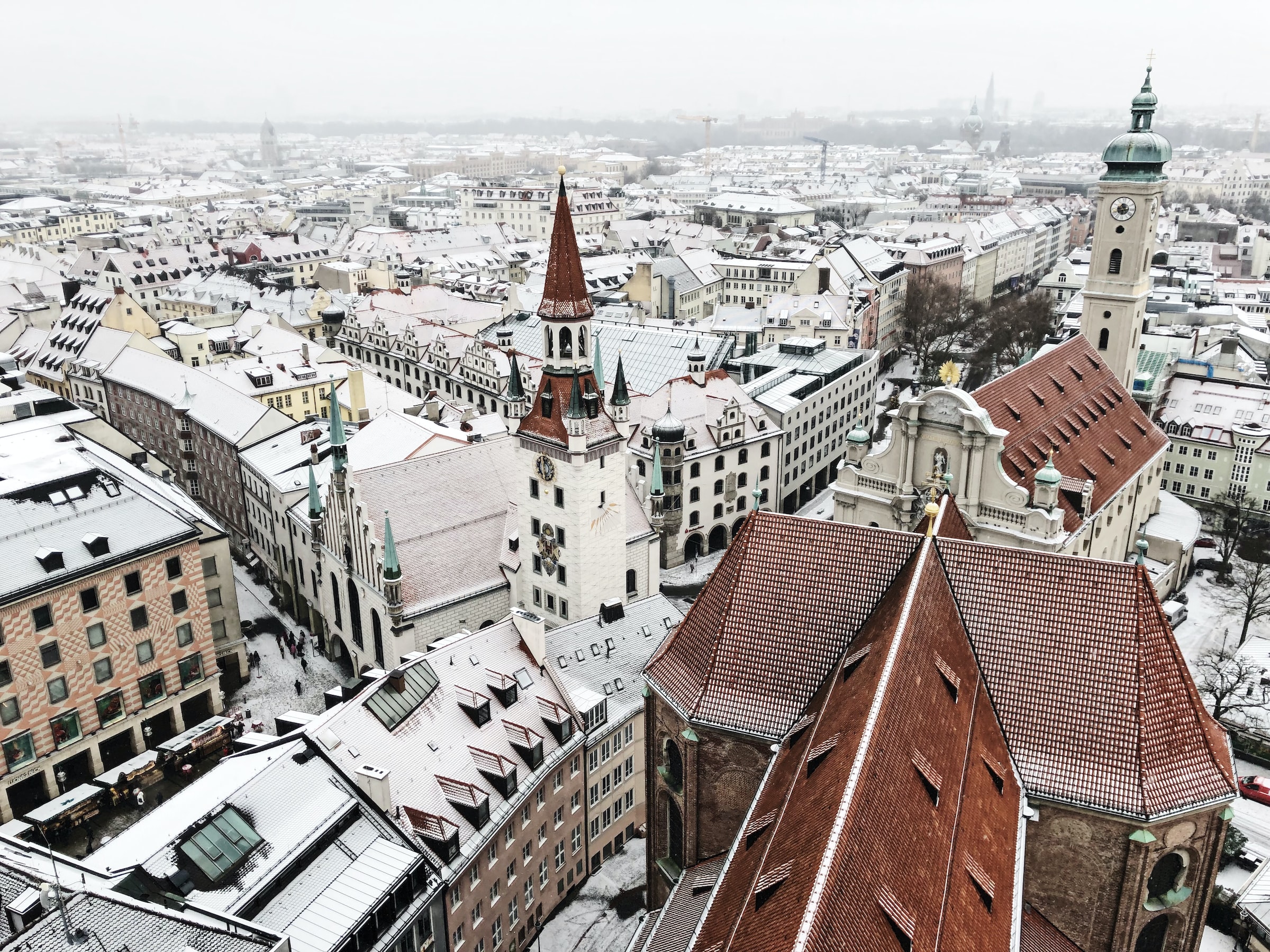 Marienplatz
Marienplatz is a central square in the city of Munich. It has a long history being the city's main square since 1158 and is named after the Mariensäule, a Marian column in its centre. The square is surrounded by many important landmarks including the new town hall (Neues Rathaus) and St Peters Church. Marienplatz is a popular tourist destination and hub of activity, with many street performers, vendors, and people passing through it everyday.
English Garden
The English Garden (Englischer Garten) is a large public park in the centre of the city. It is one of the largest urban public parks in the world covering an area of approximately 3.7 square miles. The park is home to a number of attractions, including a Chinese Tower, a beer garden, and a lake. It is also a popular spot for activities such as biking, jogging and surfing (yes, I said surfing! There is a man made wave in the Eisbach stream that runs through the park).
Nymphenburg Palace
Nymphenburg Palace (Schloss Nymphenburg) is a large Baroque palace in the western part of the city of Munich. The palace itself is made up of several buildings, including the main palace, the Chapel Royal, and the Amalienburg, a smaller palace within the park. It is known for its opulent interiors, decorated with frescoes and ornate furniture. The palace also houses a large collection of art, including paintings by artists such as Rembrandt and Van Dyck.
BMW Museum
The BMW museum is dedicated to the history of the BMW company and its vehicles. The museum is located near the BMW headquarters and is housed in a futuristic building designed by the architect Karl Schwanzer. The museum exhibits a wide range of BMW vehicles, from classic cars to modern motorcycles and automobiles. The BMW museum is a popular tourist destination and a must-see for fans of the BMW brand.
Asamkirche
Asamkirche is a Baroque church that was built between 1733 and 1746 by the Asam brothers. The church is notable for its dramatic and ornate design and is considered to be one of the most important examples of Bavarian Baroque architecture. It is a popular tourist destination and is open to the public.
Allianz Arena
The Allianz Arena is a football stadium in Munich, Germany. It is the home stadium of two professional football clubs: Bayern Munich and TSV 1860 Munich. The stadium is known for its distinctive exterior, which consists of inflated ETFE plastic panels that can change colour depending on the lighting. It is located in the northern part of the city, near the Fröttmaning U-Bahn station and the Munich Trade Fair.
Viktualienmarkt
Viktualienmarkt is a popular outdoor market located in the city centre, which has been in operation since 1807. The market is named after the Latin term "victualia", which means "provisions" or "foodstuffs". In addition to it's market stalls, the Viktualienmarkt also has a number of restaurants and beer gardens, where visitors can sit and enjoy traditional Bavarian cuisine and drinks.
Alte Pinakothek
The Alte Pinakothek is one of the oldest and most important art museums in Europe, with a collection that spans from the 14th to 18th centuries. The museum is most well known for its collection of German, Flemish, and Italian Renaissance art. it is located in the city centre and is housed in a neo-classical building that was designed by architect Leo von Klenze.
Olympiapark
Olympiapark was built for the 1972 Summer Olympics in Munich. It is home to several sporting venues, including the Olympic Stadium and the Olympic Swim Hall. In addition to its sporting facilities, the park also features a number of other attractions, such as the Olympic tower, which offers panoramic views of the city from its observation deck.
Deutsches Museum
The Deutsches Museum was founded in 1903 and is considered one of the world's leading science and technology museums. The museum has a vast collection of exhibits covering a wide range of topics, including engineering, energy, transportation, communication, and information technology. The museum is also home to the world's first working steam engine.
Oktoberfest
Oktoberfest is one of the most famous festivals in the world. It is held every year in Munich and attracts millions of visitors. The festival is known for its beer but also features a variety of traditional Bavarian food, music, and entertainment as well as having activities such as carnival rides, games, and parades.
St Peter's Church
St Peters Church is Munich's oldest parish church and on of the cities most famous landmarks. Originally founded in the 12th century, the church has undergone several renovations and expansions over the years. It is known for its stunning Gothic architecture and its impressive interior, which features a number of works of art and historical artefacts.
Munich U-Bahn and S-Bahn
The Munich U-Bahn is a rapid transit system that serves the city of Munich, Germany. It is operated by the Munich Transport and Tariff Association (MVV) and is a key part of the city's public transport network. The S-Bahn is also operated by the MVV and serves the surrounding areas of the city. The 'U' in U-Bahn stands for Untergrundbahn which simply means underground railway. The S-Bahn is comaprable to the overground or commuter rail.
The Munich U-Bahn system consists of eight lines that connect the city and it's suburbs, serving 96 stations. The S-Bahn consists of 8 lines and servers a total of 150 stations. The lines are identified by a letter and a number, and they are colour-coded for easy identification. The U-Bahn and S-Bahn serve a wide variety of destinations, including the city centre, the airport, and several major sporting and cultural venues.
Tickets
There are a number of options available for public transport in Munich. The most common ticket options are the single ticket, the day ticket, and the multi-day ticket. The tickets can be used for any form of transport in the city.
Single tickets: single tickets are valid for a one-way trip on the network and can be purchased from the ticket machines or from ticket counters at stations. Single tickets are available in different price categories, depending on the distance of your journey.
Day tickets: day tickets are valid for unlimited travel on the U-Bahn, as well as other modes of public transport in Munich (including buses, trams, and trains), for a period of 24 hours from the time of validation. Day tickets can be purchased from ticket machines or from ticket counters at stations.
Multi-day tickets: multi-day tickets are valid for unlimted travel on the U-Bahn and other modes of public transport in Munich for a period of two to six days.
In addition to these options, there are also a number of discount tickets available for children, students, and seniors. If you are planning to use the network frequently on your visit to Munich, the multi-day or discount tickets are the most convenient and cost effective way to navigate the city. For more information on tickets and available smart cards, check out the section on tickets on the MVV website.
Operating hours
The Munich U-Bahn operates from about 5:00am to about 1:00am the following day and trains run at intervals of about 10 to 15 minutes during peak hours (weekdays from about 6:00am to 9:00am and from about 4:00pm to 7:00pm) and about 20 to 30 minutes during off-peak hours.
On weekends and public holidays, the U-Bahn operates on a reduced schedule, with trains running at intervals of about 20 to 30 minutes. Some line may have slightly different operating hours, so its a good idea to check the schedule for your specific line if you are planning to travel during the early morning or late night hours.
The Munich S-Bahn oeprates from around 4:15am to 1:00am with trains running every 10 minutes in rush hour and every 20 minutes the rest of the day. At night trains depart every 20-40 minutes. On Fridays, Saturdays and days before public holidays, trains run all through the night.
Accessibility
Munich's public transport network is generally accessibile to people with disabilities, here are a few ways in which the system is designed to be accessible:
Elevators and ramps: most stations have elevators and ramps to make it easier for people with mobility impairments to access the platform.
Audible and visual announcements: vehicles and stations have audible and visual announcements to help people with hearing or vision impairments navigate the system.
Mobility assistance: if you need assistance with boarding or exiting the U-Bahn or S-Bahn, you can request assistance from a member of the MVV staff.
Accessible toilets: many stations have accessible toilets that are equipped with grab bars and other features to make them easier for people with mobility impairments.
Alternative transport
In addition to the Munich U-Bahn, there are a number of other forms of public transportation available that can be used as an alternative. Here are a few options:
Buses
Munich has an extensive network of bus routes that serve the city and it suburbs. Buses are a convenient way to get around the city, especially if you are travelling to a destination not served by the U-Bahn.
Trams
Munich also has a number of tram lines that serve the city. the trams are a convenient and efficient way to get around the city, and are a good alternative to the U-Bahn for shorter trips.
"Call a bike"
"Call a Bike" is a bicycle-sharing system that allows users to rent bicycles from a network of stations located throughout the city and return them to any station when they are finished. It is a great way to get around the bicycle-friendly city and it is carbon neutral alternative to the other forms of transport that are available.
Getting from Munich Airport (MUC) to the city
Getting from Munich airport to the city is very easy and straightforward. Just follow these steps:
Once you have gone through customs and collected your baggage, follow signs in the airport for either Flughafen Besucherpark or Flaghafen Munchen stations.
Both stations are on the S1 line as well as the S8 line. If you're headed for the city centre, we recommend taking the S8 line as this is the more direct of the two. Obviously, this will depend on where your final destination is, so make sure to plan your route before setting off.
Both the S1 and S8 line will take you into the centre, here you can get off at your destination or transfer to other lines in the city.