A travel guide to
New York City.
Known for
Central Park, pizza, the Empire State Building, coffee, Broadway shows…
This is
New York City

.

Welcome to the city that never sleeps, the concrete jungle where dreams are made of – New York City! With countless possibilities for entertainment, food, and sightseeing, this bustling city is one of the most dynamic and diverse cities in the world. Whether you're a seasoned traveller or a first-time visitor, there's always something new to explore in "The Big Apple". One of the best ways to explore New York is by using its extensive subway system. The subway is the lifeline of the city, providing access to all five boroughs and countless attractions. With 472 stations and 36 different subway lines, it's easy to navigate your way around the city and get to where you want to go. Plus, taking the subway is an experience in itself, giving you a glimpse into the fast-paced and diverse culture that makes up New York City.

Looking for something in particular? Use the quick-links below to jump to a specific section.
Weather in NYC
Months to avoid visiting NYC are January, February and March as it can get very cold. There's also a chance of more extreme weather and while snow can be pretty to look at, it can disrupt public transport.
May and June are good times to visit as the weather warms up. Or you can decide for yourself by using the average temperatures below.
Average temperatures in NYC
January 2°C (36ºF) | February 2°C (38ºF) | March 4°C (39ºF) | April 11°C (52ºF) | May 16°C (61ºF) | June 22°C (72ºF) | July 25°C (77ºF) | August 24°C (75ºF) | September 20°C (68ºF) | October 14°C (57ºF) | November 9°C (48ºF) | December 9°C (48ºF)
Currency in NYC, New York
Currency is the U.S. dollar – $
Bank notes are for $1 or higher and coins are used for everything under $1. The coins also have common names and if you've ever mixed up a Nickel and a Dime this is our quick guide to which one is which.
There are 100 Cents (¢) to 1 dollar ($).
Penny – 1¢
Nickel – 5¢
Dime – 10¢
Quarter – 25¢
ISO Code: USD
Things to Do in New York City
New York is a lively place with so much to do to that you'll never get bored. Museums, parks, monuments, theatre, music, NYC has a lot of attractions.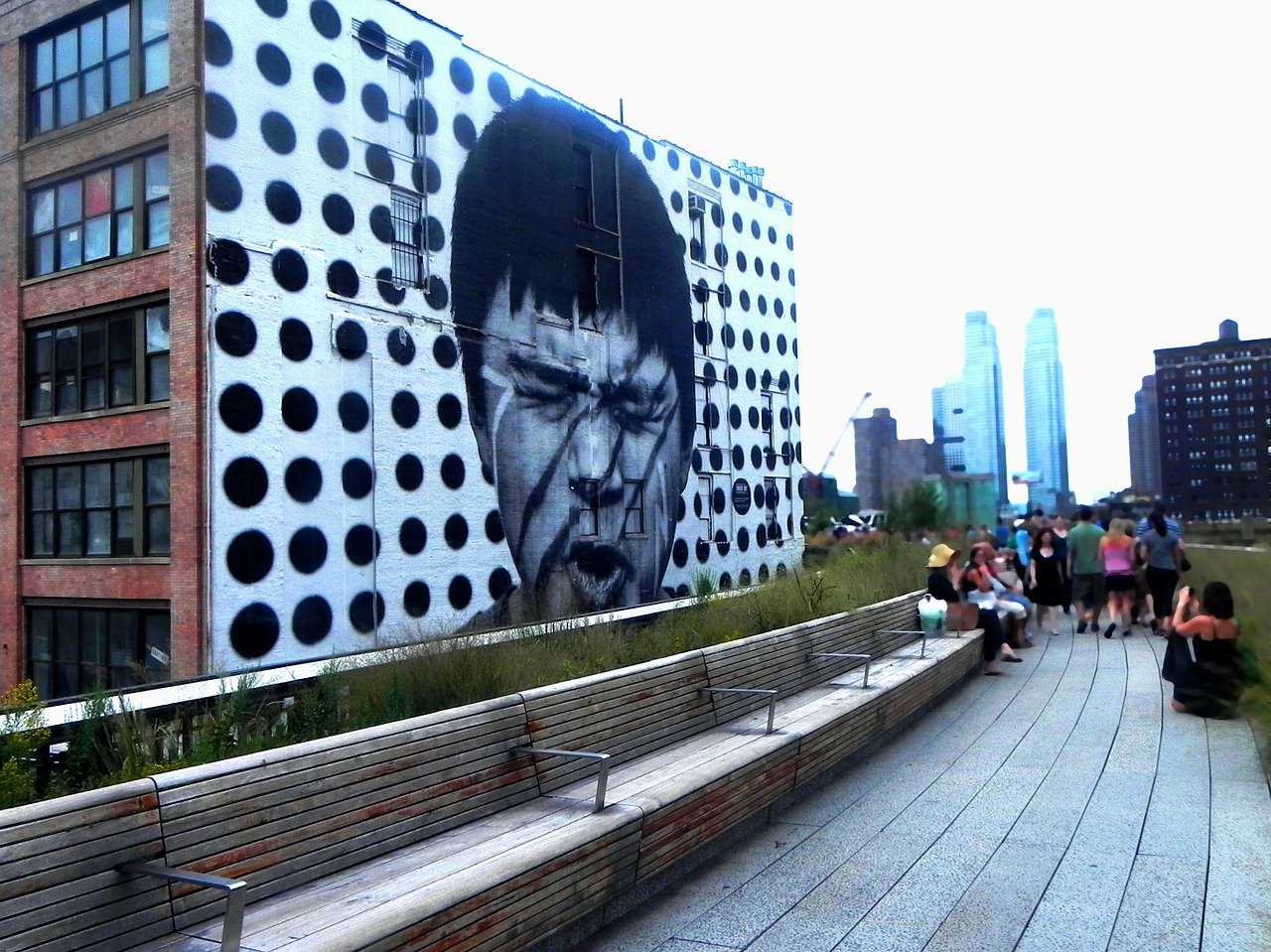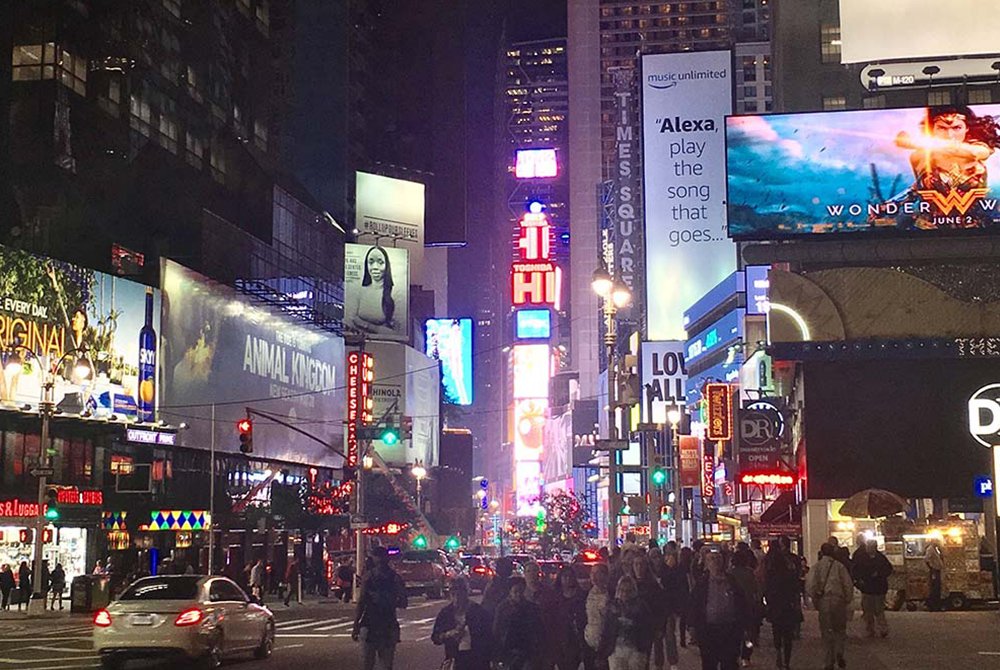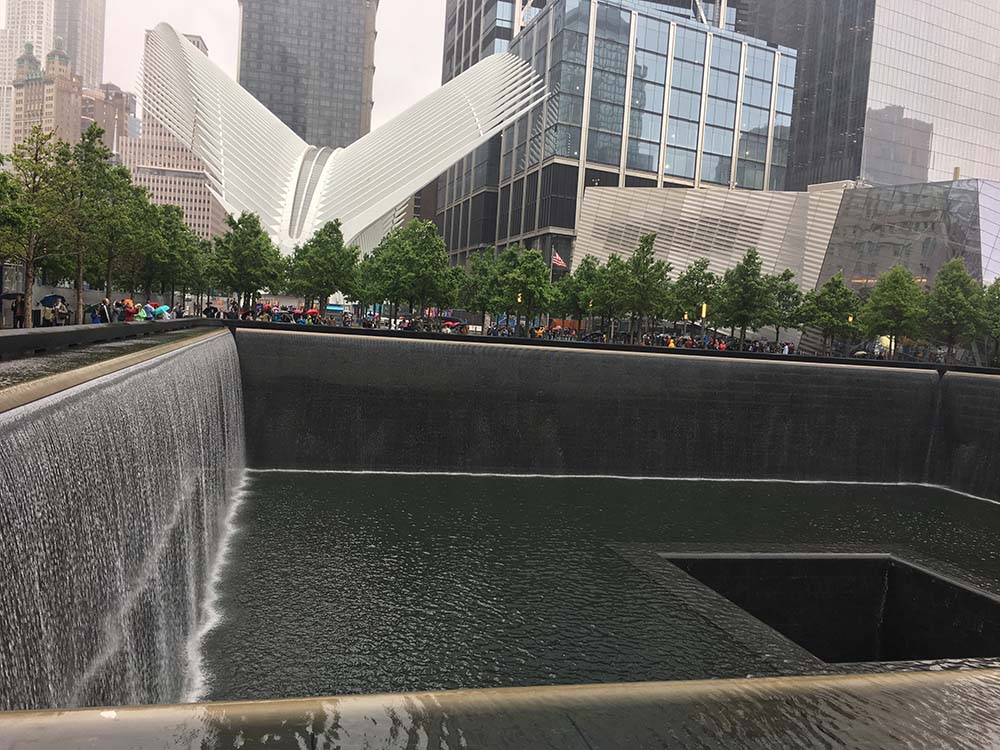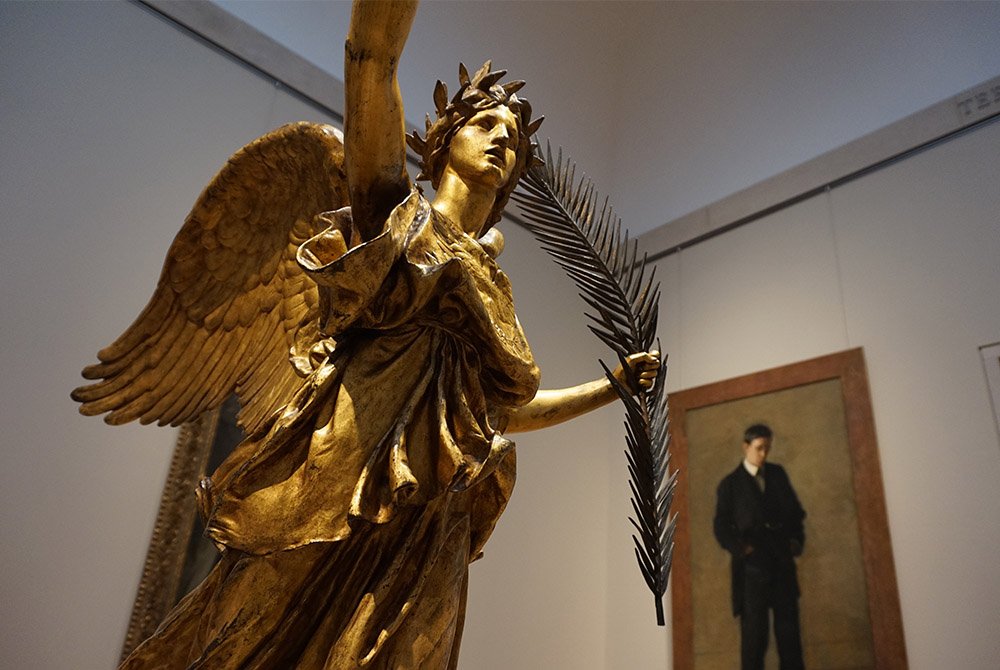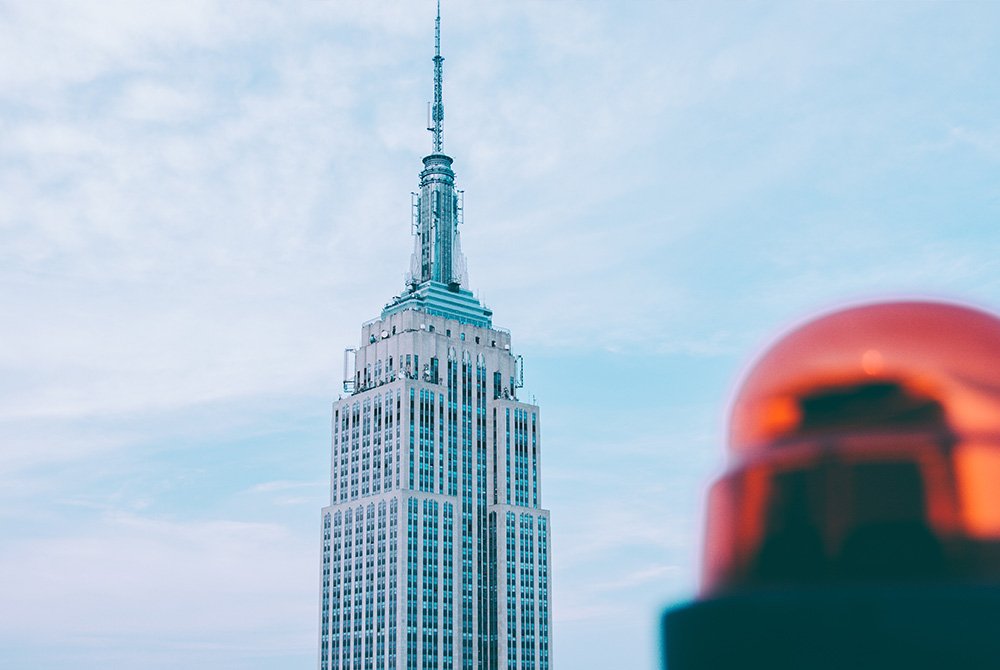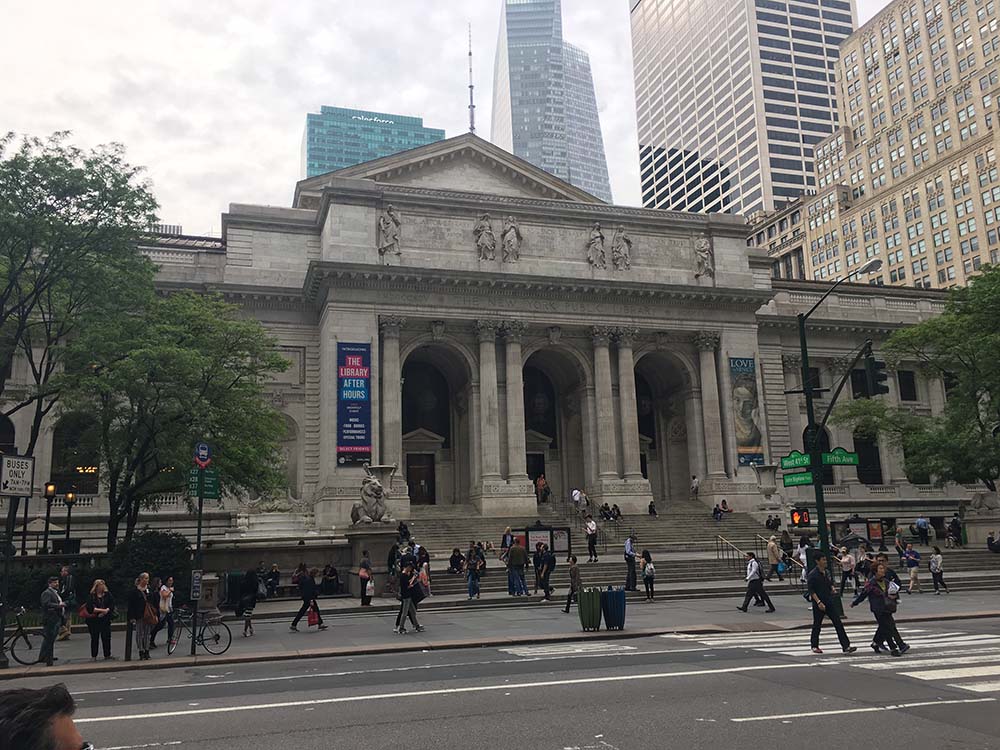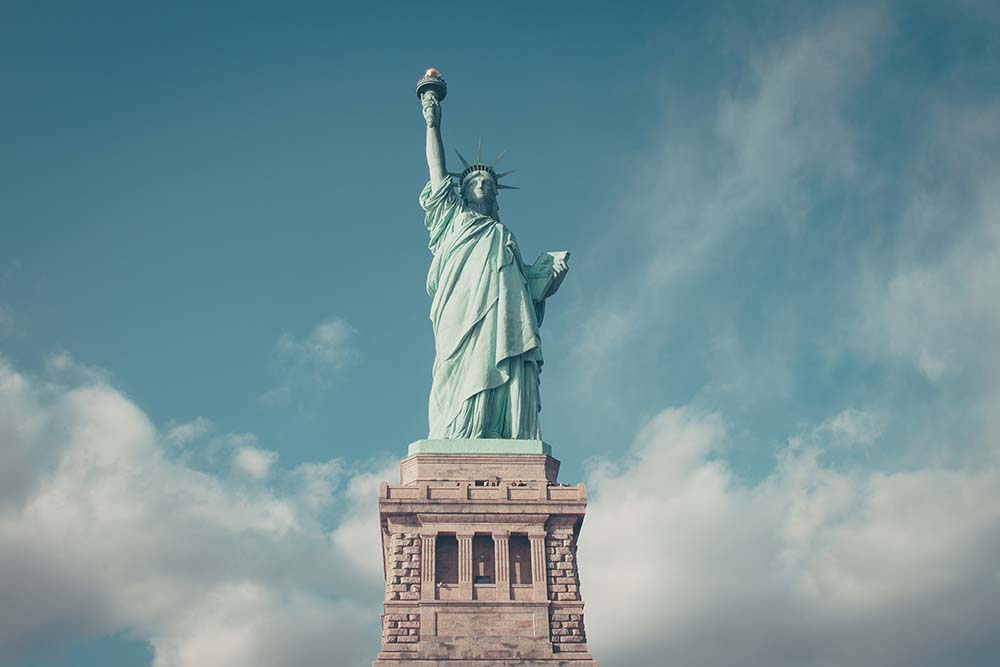 The Highline
This is one of our favourite places in NYC. The Highline is an elevated railway, transformed in to a long walkway with gardens and wonderful things to see. There are also events that take place here so it's worth seeing what's on their calendar before you go.
Times Square
If someone asked you to close your eyes and think of New York, chances are you'll imagine the bright lights of Times Square. Okay, so it might be the most touristy spot in the city but everyone has to see it at least once. Then straight after that, you can go see one of the hundreds of Broadway shows being performed.
9/11 Memorial Museum
Visiting the memorial is an experience that will stick with you long after you have left. The museum pays tribute to the people who lost their lives in the 9/11 terror attacks and looks at an important moment in American history.
The MET
The MET (The Metropolitan Museum of Natural Art) is one of New York City's top attractions. It features a wide array of art, sculptures and historical outfits. The museum brings together art from different parts of the world and different eras of history. A particular highlight is the Temple of Dendur, a large Egyptian monument gifted to the United States in 1968.
Empire State Building
The Empire State Building is a true icon of New York City. Visit the Top Deck on the 102nd floor for incredible views of the city or the 86th floor for the open-air observatory. Inside there are also exhibits, shops and an education center. There are a lot of things to do in New York City but this one is a must.
New York Public Library
The New York Public Library is actually the name of a public library system so there are multiple branches across the city. If you want to find the one that's featured in several movies though, look for the Main Branch on the edge of Bryant Park. Here you'll find gorgeous interiors and of course, thousands of books.
Central Park
How many tourist attractions do you know that hold a zoo, a loch, a castle, an ice rink and gorgeous gardens? Central Park takes up an enormous section of Manhattan and is an excellent place to escape the manic city streets.
Statue of Liberty
You can see the Statue of Liberty from the Staten Island Ferry. But if you're interested in seeing more, you can get a ferry to Ellis Island. There are lots to do on the grounds including two museums and guided tours. You can go inside the Statue of Liberty but you will have to prebook on the website.
Tipping
A good rule of thumb for tipping service staff is 20% for great service, 15% for pretty good service and 10% for bad service. Although if you're unfamiliar with American-style tipping we'd advise always going for at least 15%.
It's also customary to tip taxi drivers 15%. Uber drivers are exempt from this but you might want to give them a positive review in the app.
Bellhops in hotels can be given $1-2 per bag and housekeeping staff can be tipped $2 per day of your stay. Our advice is to put it in an envelope or leave with a note with "For Housekeeping" on it.
Internet
LinkNYC kiosks are all over NYC providing free Wifi, digital city maps, device charging and other city services. They also let you make free calls to anywhere in the US.
If you can't spot one, there are Wifi hotspots on all subway stations as well as a lot of public parks (including Central Park). You'll also find that a large number of hotels, cafes, libraries, restaurants and shops around the city have Wifi available.
This free Wifi map is available for download on iOS and Android, and is a handy tool for finding Wifi hotspots in the city.
Need an ambulance, fire engine or the police? In an emergency dial 911.
Getting from JFK Airport
If you plan on using public transport then you will need to use the AirTrain. The AirTrain JFK makes stops around the airport and connects to the MTA subway and Long Island Rail Road.
For approximately $10.50 you can buy a ticket that includes Airtrain JFK and subway fares to the following destinations:
Midtown Manhattan New York Penn Station W. 34 St. (50 minutes)
Lower Manhattan below W. 14 St. (60 minutes)
Upper Manhattan W. 125. St. (75 minutes)
Southern Queens, Northern Brooklyn. (50 minutes)
Another popular travel choice from the airport is to take a taxi. This can be a lot quicker but at a flat fare of $52 (plus a $4.50 peak hours surcharge), it's also a much more expensive option.
Getting around NYC
The New York City Subway is a rapid transit system operated by the New York City Transit Authority. Having opened on the 27th of October, 1904, The New York City Subway is one of the oldest public transit systems in the world. The network also has the highest number of stations of any metro system in the world, totalling 472. The New York City Subway has operated a 24/7 service every day of the year throughout most of its history, excluding emergencies and disasters.
Subway map and route planner
For a complete map and route planner of NYC's subway, there's a free Mapway app, New York Subway, uwhich ses the official MTA map, lets you plan journeys and can alert you when a service has changed.
MetroCards
To get on the subway you'll need a MetroCard, the MTA's primary method of payment. This plastic card costs $1 and can be loaded with fares, including things like passes for a week or month.
The main options are:
$33 for 7 days unlimited travel.
$127 for 30 days unlimited travel.
$3 for Single Ride
To use a MetroCard make sure the magnetic strip is facing you then swipe it at the barrier, just as you would with a credit card.
Where to buy a MetroCard
You can buy a MetroCard from a ticket machine in the subway stations or at a manned sales booth.
If you need to check the balance on your card you can do this at one of the vending machines.
You can also quickly check your balance as you swipe through at the barrier. A small display shows how much money you have left on your card and if the MetroCard is preloaded with week or 30-day pass, you'll be given an expiration date.
Another important thing you might need to be aware of is that when you use a credit card at a ticket machine, it will ask you for your ZIP code (American version of postcode) for verification. If your credit card has a billing address outside the U.S., type in "99999" when prompted for a ZIP code.
Operating hours
The NYC subway is a 24 hour subway system and all stations are served. It's always worth double-checking the MTA night map as some lines don't run. In other words, you'll be able to make the same journey as you would during the day, but you might have to get a different train.
The frequency of trains increases during busy periods. So from 06:30 to 09:30 and 15:30 to 20:00 trains run every 2 to 10 minutes. In the middle of the day this goes up to one train every 5 to 10 minutes.
Accessibility
The majority of the New York City Subway stations aren't wheelchair accessible but this is something the MTA are taking steps to improve. The MTA has a full list of accessible stations on their website.
Although all buses are wheelchair-accessible in compliance with the Americans with Disabilities Act of 1990 (ADA), much of the MTA's rail system was built before wheelchair access was a requirement under the ADA. Consequently, most stations were not designed to be accessible to people with disabilities, and many MTA facilities lack accessible announcements, signs, tactile components and other features. The MTA are however taking steps to improve this. In June 2022, as part of a settlement for two class-action lawsuits, the MTA pledged to make 95 percent of subway and Staten Island Railway stations accessible by 2055.
Ticket machines meet all requirements of the Americans with Disabilities Act. An audio feature is available for people with partial or total vision loss; headsets are necessary for use. The machines can be used by those who read Braille.
Guerilla Art
Since the 1970s, unofficial or "guerrilla" art has been a focus of the New York Subway system, starting with graffiti and tagging. The art form, which was initially seen as vandalism, became a recognised typology in the 1980s. The Bronx Museum even hosted an exhibition of graffiti-tagged subway cars between 2019 and 2020. As well as "guerrilla" art, more contemporary installations have taken place as well. One which stands out, is when Ian Callender used projectors to show accurate views of the cityscape above on the interior of the subway cars. His invention used a system of four projectors, connected to raspberry pi's which communicated over a peer-to-peer Wifi network. His instillation took it's inspiration from glass bottomed boats and aimed to reconnect passengers with the urban surroundings above the surface.
Bus
MTA buses run across the city and you can use the MetroCard to ride one. One ride costs $2.75 and can either be paid on a MetroCard or in exact change. To avoid difficulties in paying we'd recommend using a MetroCard.
Trains
There are 3 different trains you can use to get outside of Manhattan and to areas the subway doesn't reach. These are the Staten Island Railway, the Long Island Rail Road and Metro-North Rail Road.
Taxi
Chances are you'll recognise the iconic yellow taxis of New York. These are official taxis of the city run by the NYC Taxi & Limousine Commission. You can hail one of these from the street and the starting base fare is $2.50
There are also GreenBoro Taxis that typically serve areas of the city that the yellow cabs don't. These cost the same as the yellow taxis.
Ferries
The Staten Island Ferry passes the Statue of Liberty and carries passengers between Manhattan and Staten Island. The ferry is free to use but we advise getting there with plenty of time to spare, as it can get very busy. It's also worth noting that if you're not one of the first people on-board, you will struggle to get a good position for seeing the statue of liberty.
There are also a number of ferries that connect Manhattan to Governor's Island, Brooklyn, Queens and New Jersey.
How to get to the centre from LaGuardia Airport (LGA)
From terminal B and C, follow sings for public transport. Out the front of the terminal is the LaGuardia Link Q70, which runs non-stop, every 8-10 minutes to the New York Subway. If you've arrived at terminal A, the M60 bus is a quicker route into the city, but you can still take the shuttle service to terminal B if you want to ride the Q70 bus. The best thing about the LaGuardia Link Q70 is that it is completely free. The trip of the Q70 takes roughly 15 minutes, depending on traffic. The Q70 connects with lines E, F, M and R at Jackson Heights- Roosevelt Av, and line 7 at 74 St-Broadway.