A travel guide to
Shanghai.
Known for
The Bund, Yu Garden, Shanghai Tower, Xintiandi, French Concession, Cuisine…
This is
Shanghai

.

Shanghai offers visitors a distinctive fusion of traditional Chinese culture and contemporary cosmopolitan living as one of the largest cities in China and a significant worldwide financial centre. Shanghai has much to offer for every kind of traveller, from the crowded streets of the Bund to the tranquil beauty of the Yu Garden. This Shanghai travel guide has all the details you need to make the most of your trip, whether your interests are in history, culture, shopping, or cuisine. We'll also provide you with all the tricks and tips to help you navigate the metro like a pro.

Looking for something in particular? Use the quick links below to find what you need.
Weather in Shanghai, China
Shanghai has a humid subtropical climate with four distinct seasons. Winters are cold and temperatures sometimes drop below zero, snow rarely falls. In contrast, summers tend to be hot and humid. In the months of June, July, and August, temperatures can reach up to 35°C (95°F) or higher.
Monthly average temperatures
January 7°C (45°F) | February 8°C (46°F) | March 12°C (54°F) | April 16°C (61°F) | May 20°C (68°F) | June 25°C (77°F) | July 28°C (82°F) | August 28°C (82°F) | September 24°C (75°F) | October 20°C (68°F) | November 15°C (59°F) | December 10°C (50°F)
Currency in Shanghai, China
The currency in China is the renminbi (which translates to 'People's Currency)
Symbol: ¥
ISO code: CNY (abbreviation: RMB)
Unit: yuán
Nickname: kuài
Subunits: 1/10 – jiǎo. 1/100 – fēn
Frequently used banknotes: ¥1 RMB, ¥5 RMB, ¥10 RMB, ¥20 RMB, ¥50 RMB, ¥100 RMB
Frequently used coins: ¥0.1 RMB, ¥0.5 RMB, ¥1 RMB
Tipping in Shanghai
Tipping in Chinese mainland is not expected or required, and in some places it is even frowned upon. However, superior hotels and restaurants catering to many Western tourists, porters, room service and wait staff may have become accustomed to receiving small tips.
In some situations tipping is acceptable but not necessarily expected. Most of the time people will just look at you like you're crazy if you try hand them a monetary tip. In high-end restaurants, if you're spending more than £100 for a meal, chances are a tip would be acceptable. It is important to look at your receipt as sometimes a gratuity is already added – making a tip only necessary if the service was amazing.
It has also become common practice to tip tour guides and drivers thanks to many years of foreign tourists visiting the country. In Hong Kong, Macau and Taiwan, most tipping rules still apply because these areas of China have heavy western influence.
So, If you are to tip in a restaurant, in most cases a gratuity of 10-20% is acceptable.
Internet
Internet is available all over China, but not all of the internet is available. Some social media sites like Facebook are censored and blocked, needing technology like a VPN for access.
Free wifi connections are available in hotels and urban cites and tourist hotspots. Outside of hotels, popular restaurants and cafes also provide free wifi for customers. When you check into a hotel, or just sit down in a restaurant, you can ask a member of staff for the wifi code to connect to their free network.
However, there will be a noticeable difference between a major city and a village town, so if you venture too far from urban comforts, plan on going without internet for a few days.
Click here for a wifi map available for download on android and iOS, showing free wifi spots in Shanghai.
Shanghai is famous for it's street food, with local specialities including xiaolongbao (steamed soup dumplings), hongshaorou (braised pork), and shengjianbao (pan fried soup dumplings).
Things to do in Shanghai
Shanghai is a vibrant and dynamic city located in East China that is known for its rich history, modern architecture, and bustling atmosphere. As a major global financial center and cultural hub, Shanghai offers a wealth of sights and experiences for it's visitors. Whether you are interested in exploring the city's rich cultural heritage, admiring its futuristic skyline, or indulging in its delicious street food, there is something for everyone in Shanghai.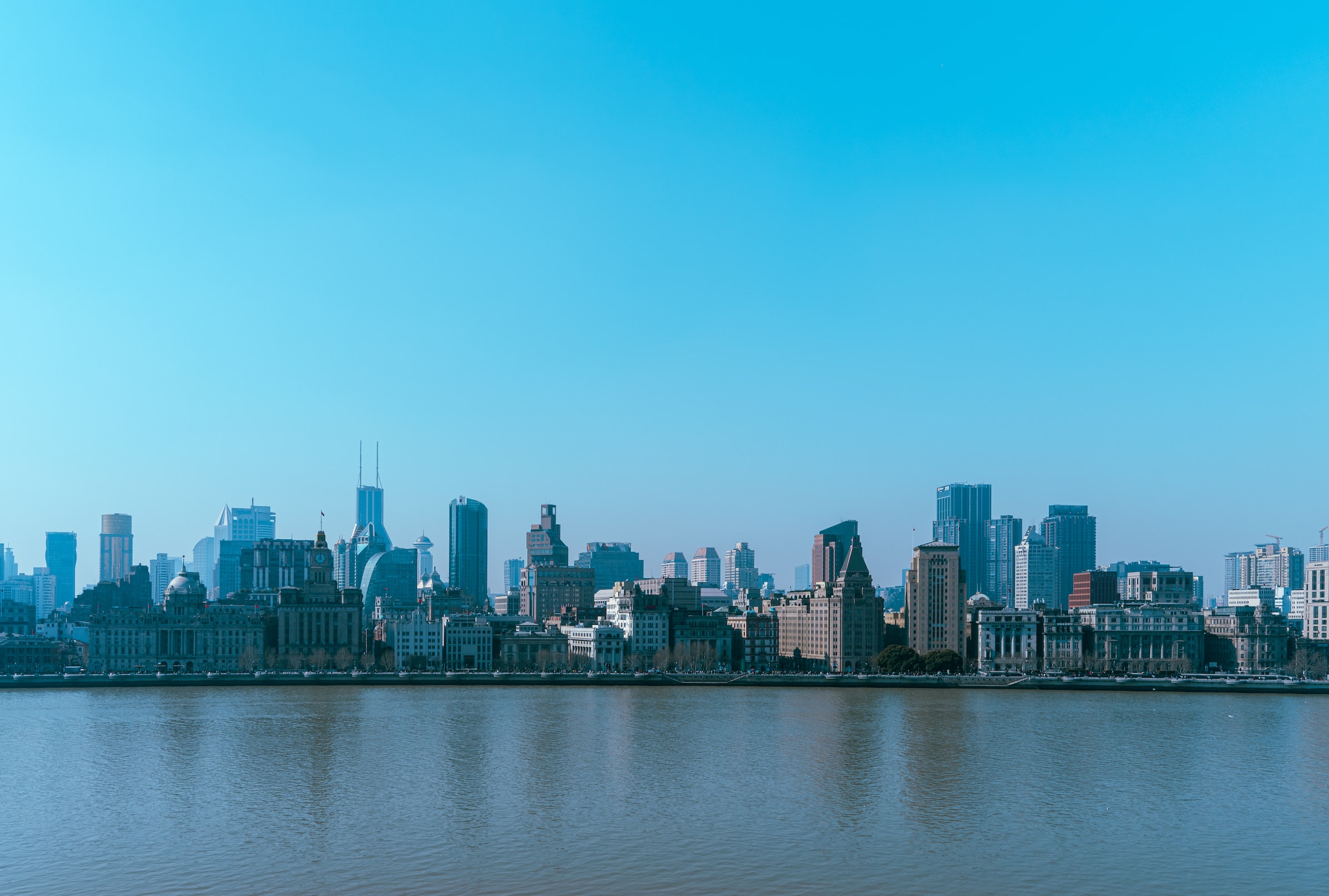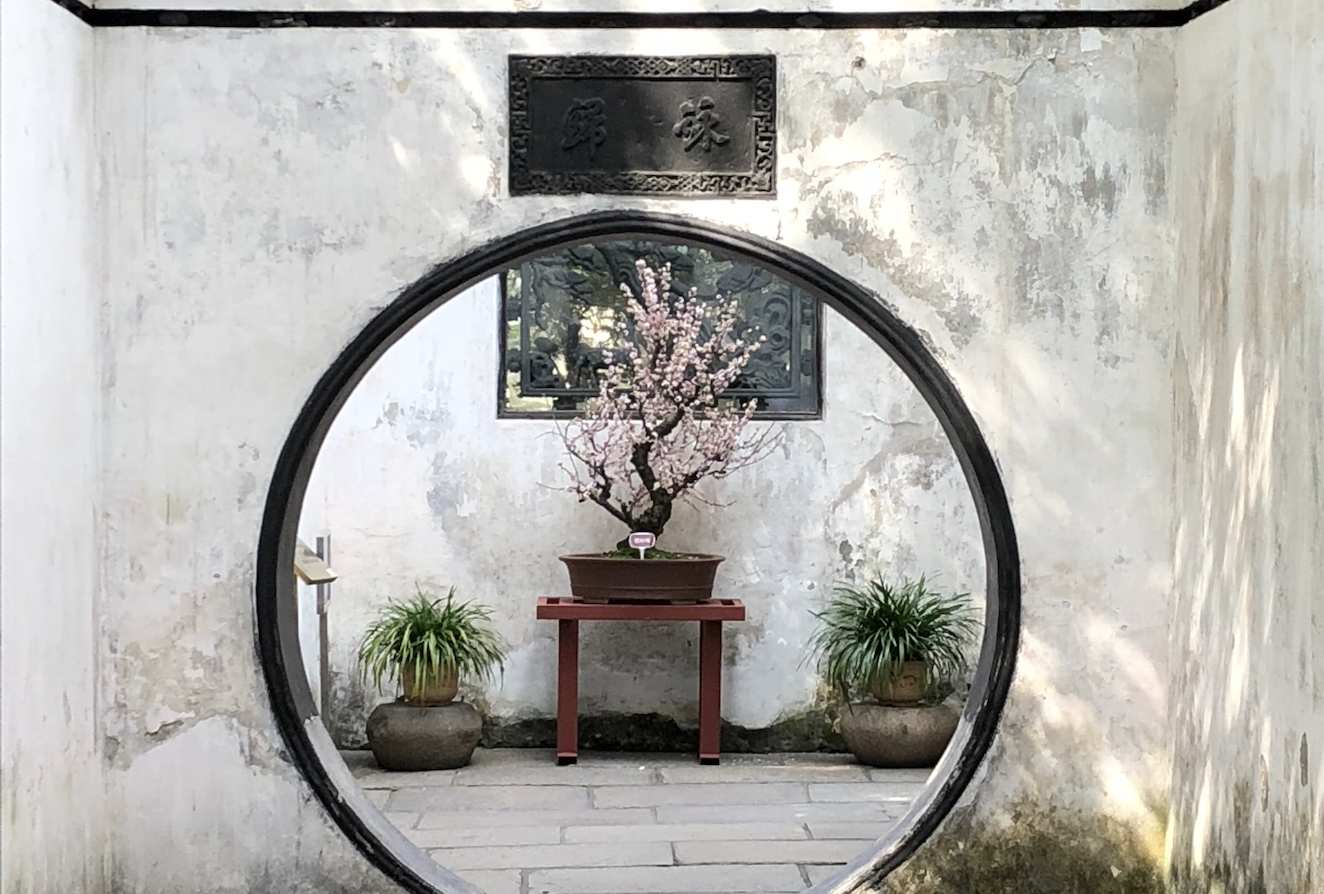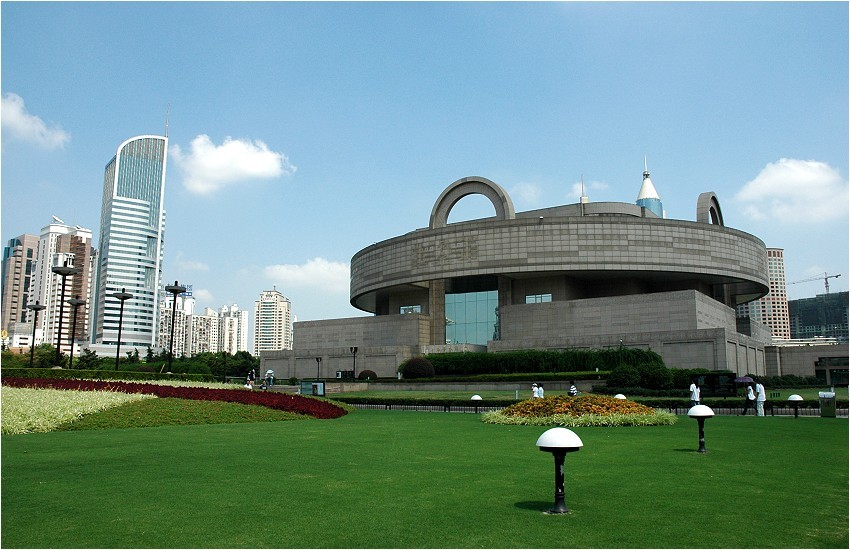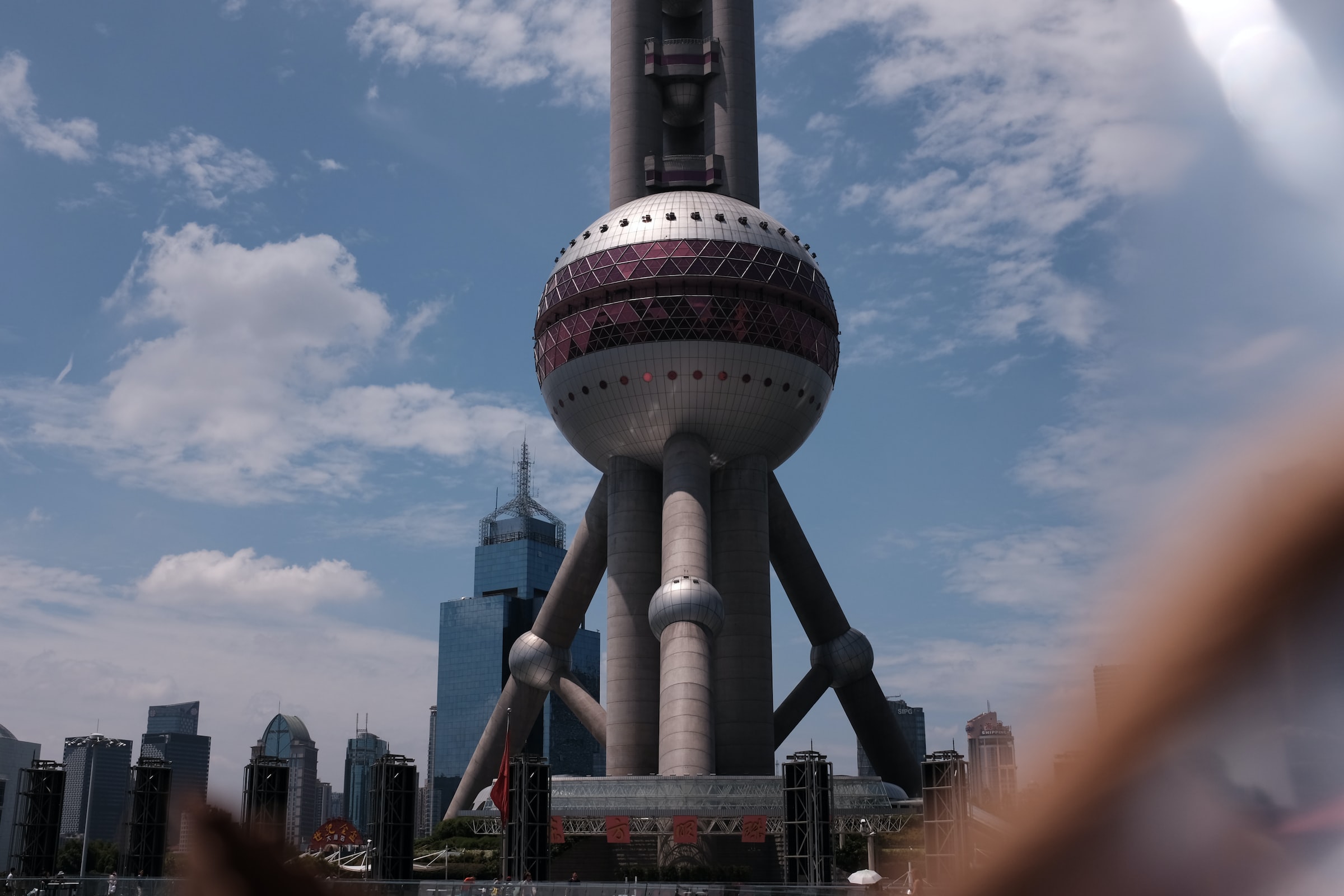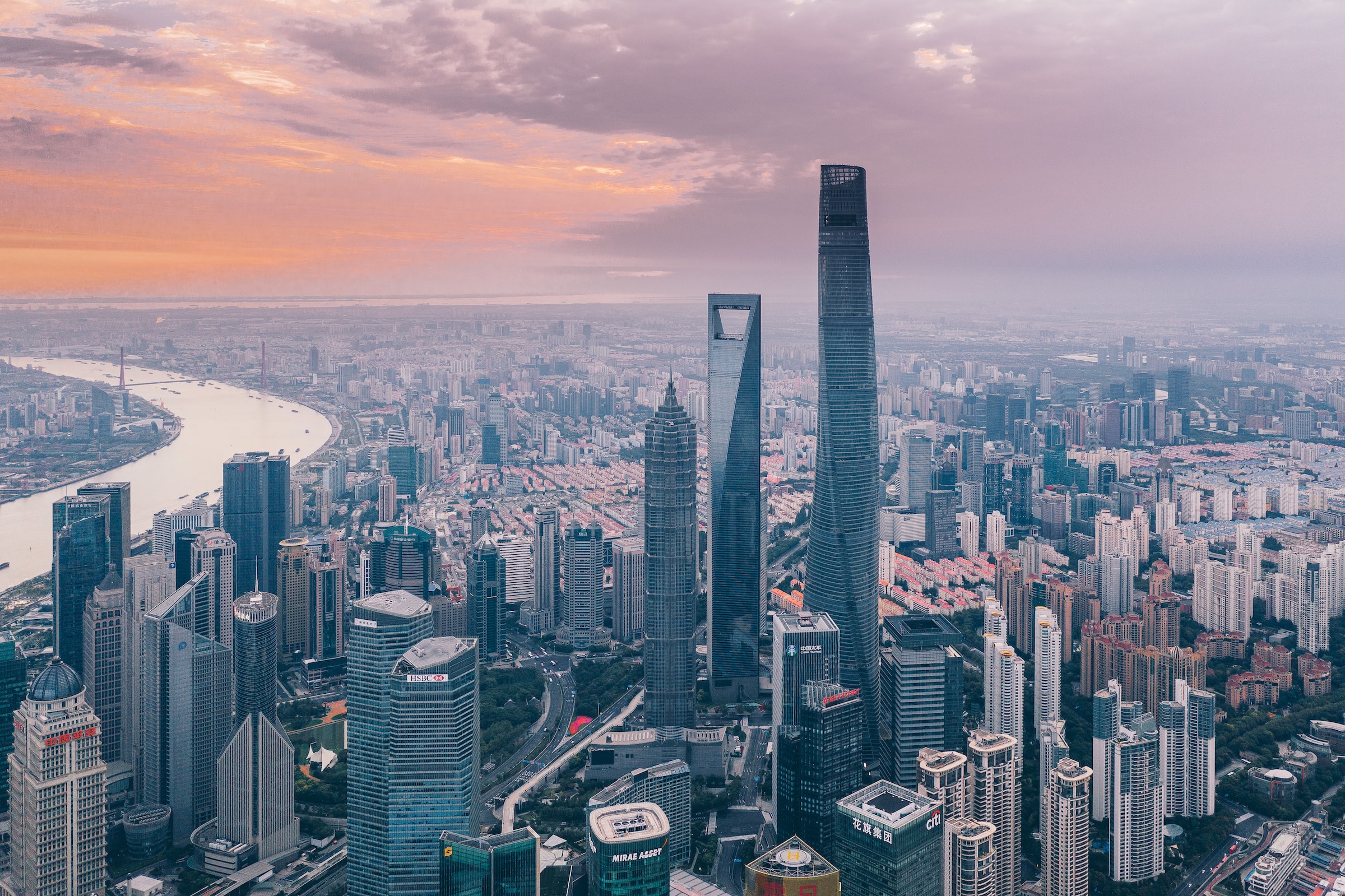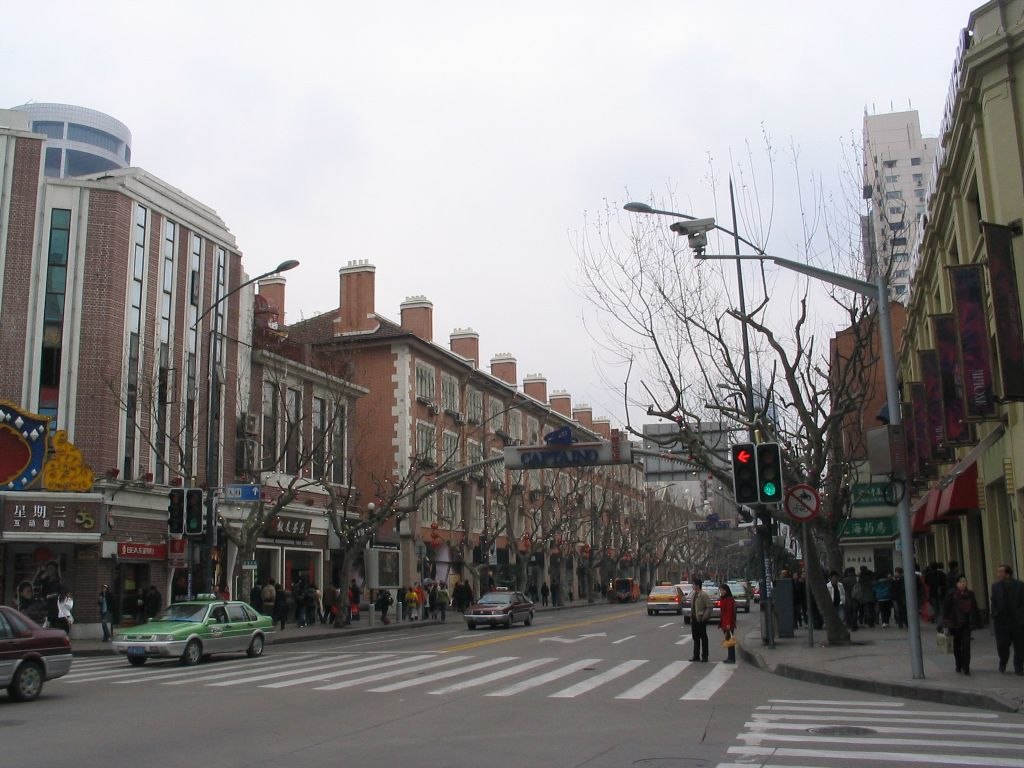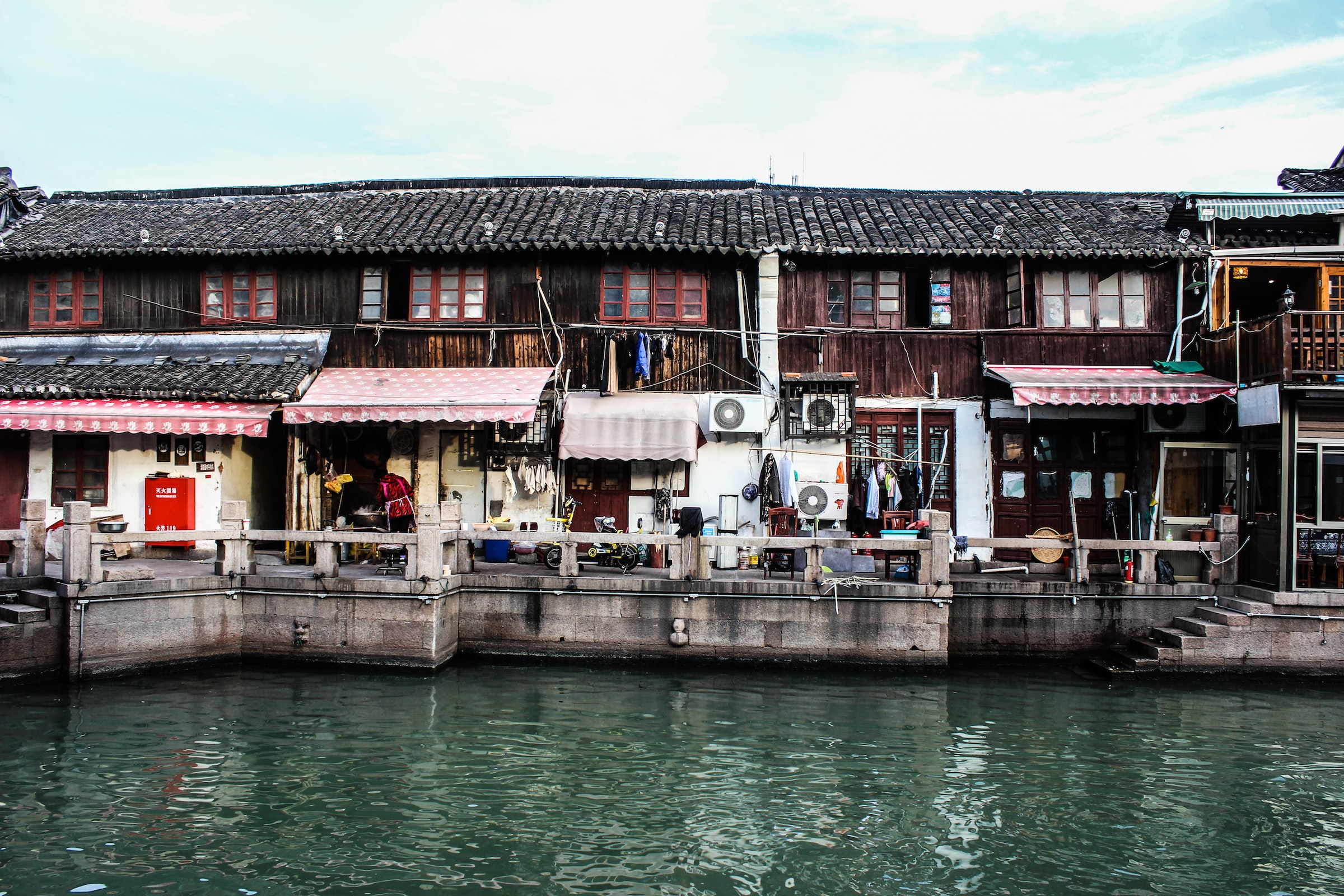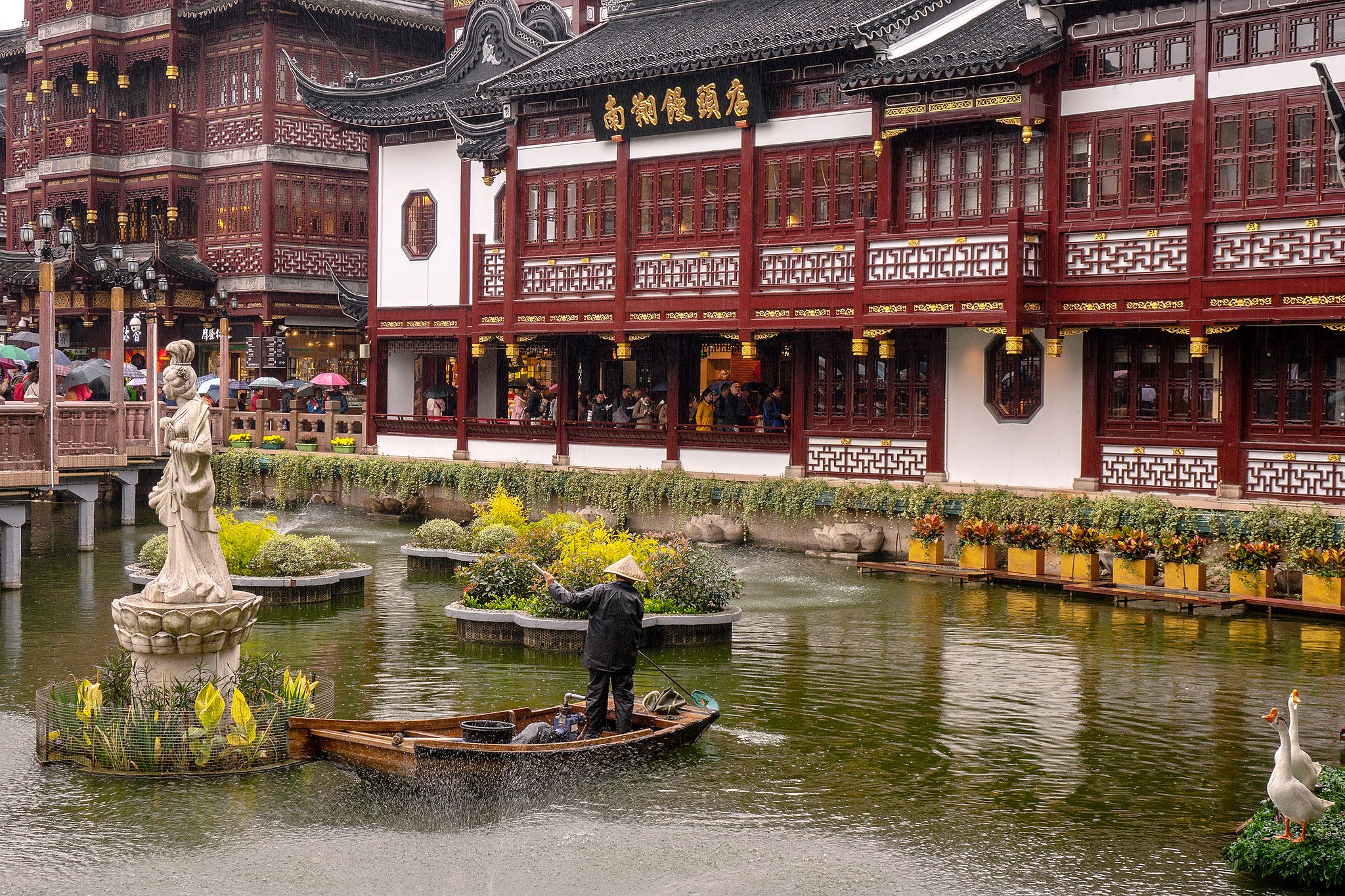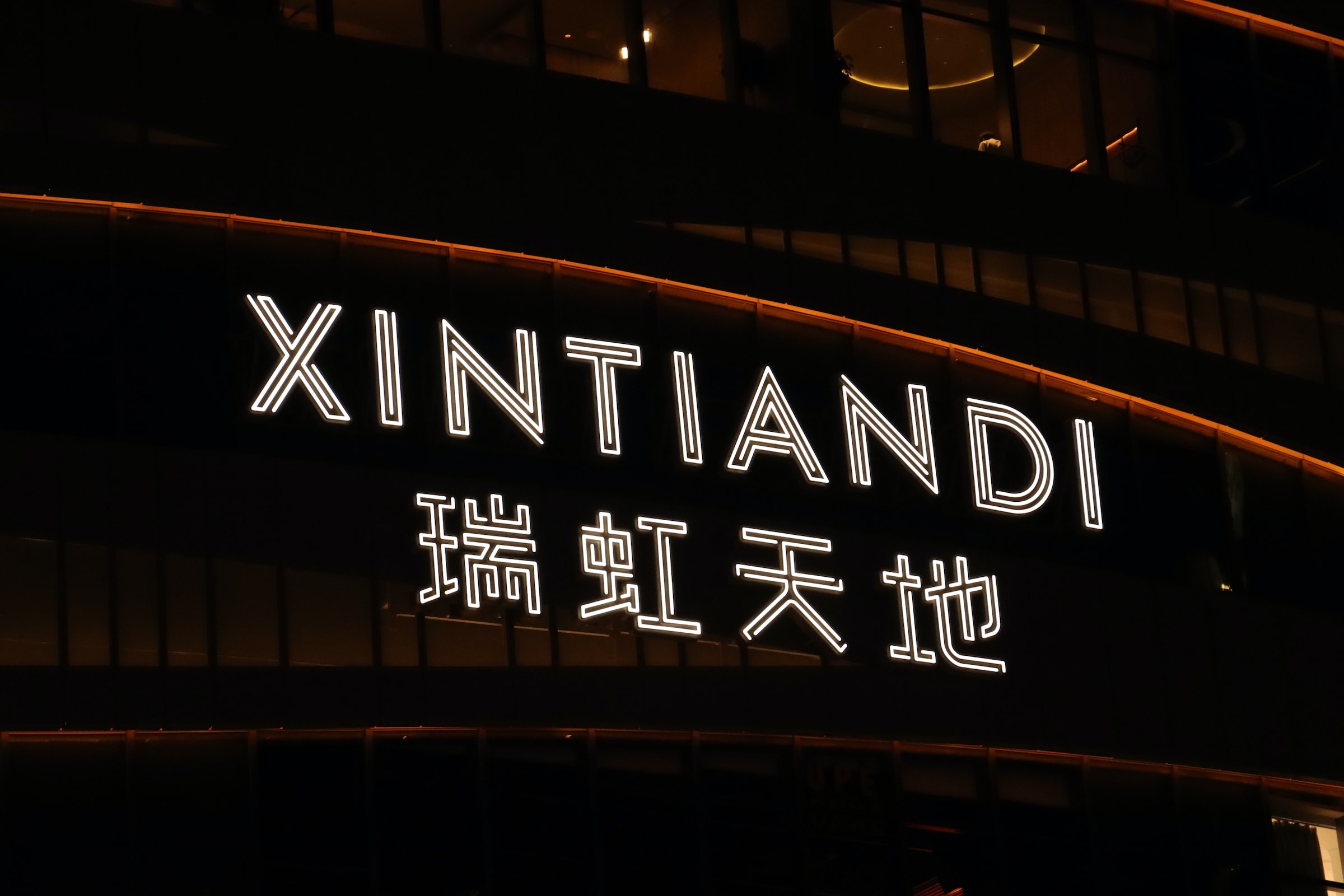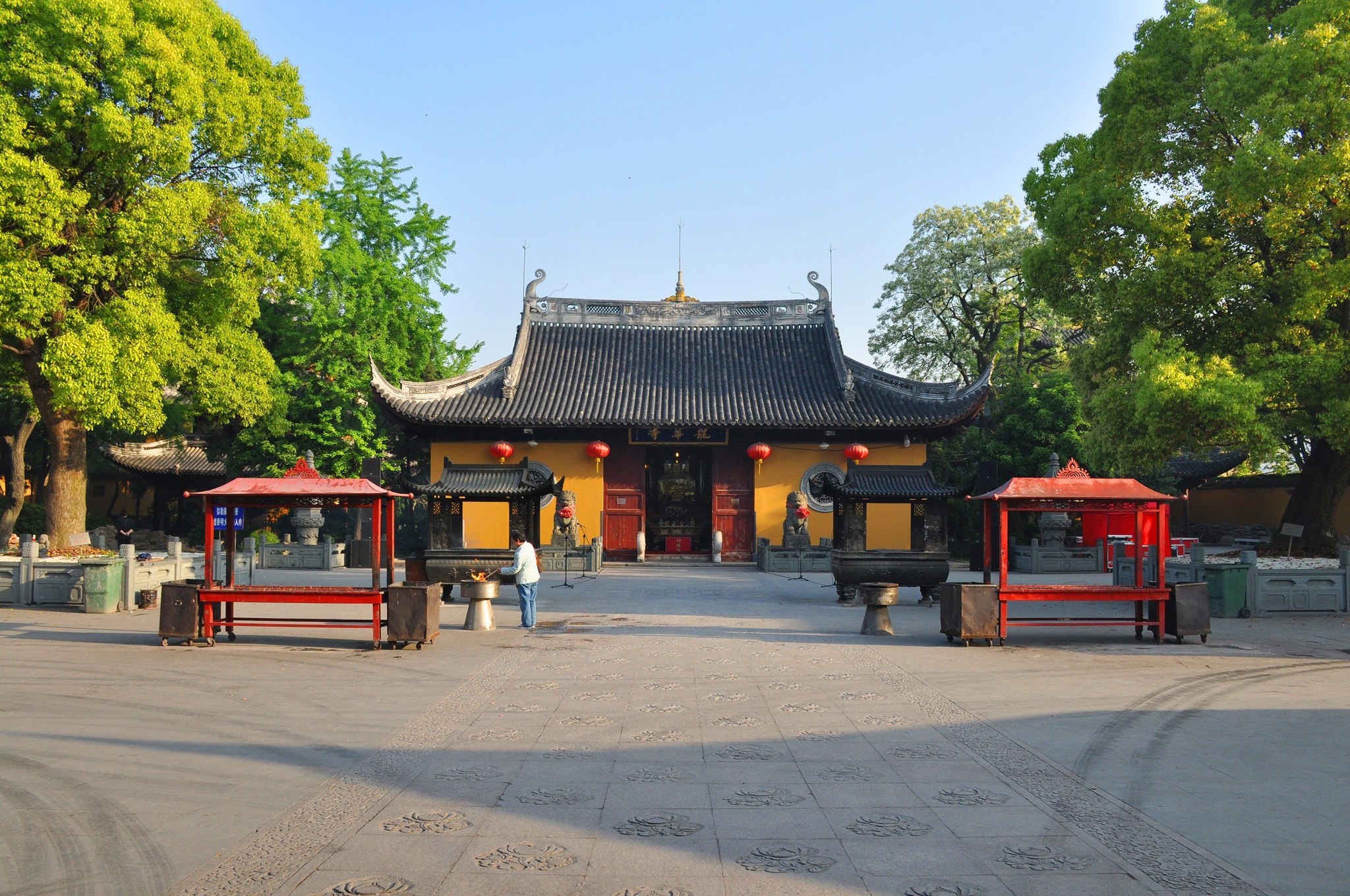 The Bund (Wai Tan)
This is a designated area of the Huang Pu River in Shanghai's port that is surrounded by lovely neo-classical structures and a waterfront promenade that is bustling with tourists, locals, and street vendors.
Yu Garden (Yuyuan)
A classical garden complete with period style buildings. Pan Yunduan, a government official, finished the garden in 1577 for his family. The exquisite layout, beautiful scenery, and the artistic style of the garden architecture have made it one of the highlights of Shanghai.
Shanghai Museum
This classy museum, which was established in 1996, has eleven cutting-edge galleries that house exhibits from China that meet international standards for bronzes, paintings, sculptures, ceramics, jade, and Ming and Qing dynasty furniture.
Orienntal Pearl Tower
Speed up to the top of the third-tallest TV and radio tower in the world for a breathtaking view, or simply stand back and admire this stunning building from afar. It is visually striking during the day but especially stunning when illuminated at night.
Shanghai Tower
A 128-story, 632-metre megatall skyscraper in Shanghai is the Shanghai Tower. It is currently the third tallest structure in the world and the tallest structure in the People's Republic of China.
Former French Concession
The French Concession is a prominent tourist destination and residential enclave for foreigners in Shanghai that was previously reserved for the French. It is renowned for its cafes, tree-lined streets, and Tudor-style homes.
Zhujiajiao Ancient Town
An ancient water town called Zhujiajiao, meaning the "pearl stream". Most famous for its bridges, which were constructed during the Ming and Qing dynasties, the various spans are made of stone, wood, and marble.
The Old City
The Old City is a neighbourhood that formerly stood within the walls of historic Shanghai. Despite being restored, the neighbourhood still has a charming, historic feel to it. Visit one of the many temples scattered throughout the neighbourhood or stroll through the bazaar's bustling crowds to experience the new intermingled with the old. Explore the area's souvenir, antique, and novelty shops while sampling the countless regional specialties from the many nearby restaurants and food stalls.
Xintiandi
Shikumen's historic neighbourhood has been reborn as Shanghai's flashy and modern district, home to high-end restaurants, bars, and shops.
Longhua Temple
Longhua Temple was constructed during the early Song Dynasty (960–1279), making it Shanghai's oldest temple. According to popular belief, the mythical "Longhua" tree, whose 20 kilometre long branches are where the Maitreya Buddha attained enlightenment, is where the temple got it's name.
Shanghai Metro
The Shanghai Metro is a rapid transit system, operating urban and suburban transit services to 14 of its 16 municipal districts and to Kunshan, Jiangsu Province. It is the worlds largest metro system by route length totalling 802 km. It's also the second biggest by number of stations having 396 stations on 19 lines. It ranked first in the world by annual ridership with 3.88 billion rides delivered in 2019.
Here are some interesting facts about the Shanghai Metro:
The system has a punctuality rate of 99.8%.
5G and free wifi is available throughout the whole metro.
The trains are fully automated and stations have an umbrella rental service in case you get caught out by the rain!
How to get around on the Shanghai Metro
The map of the Shanghai Metro will be available to view in the metro stations. However if you need one to carry with you, the Mapway app includes our version of the Shanghai Metro map and is free to download on iOS and Android. There is also a journey planner and step-by-step guides to help you get where you need to go. It also works offline (so no worrying about Wifi and data!).
Tickets on the Shanghai Metro
There are a couple of ways in which we recommend purchasing tickets on the Shanghai Metro. You can purchase either a single use ticket or a rechargeable Shanghai Public Transportation Card. Tickets can be purchased from ticket vending machines or ticket windows at metro stations.
A Shanghai Public Transportation Card costs ¥100, with ¥80 credit for you to use. It can be topped up at any metro station by any amount. This card also allows you to pay for bus services in the city.
The Shanghai Metro is mostly cashless. However, single use tickets are still available to purchase from ticket machines in the stations if you want to pay with cash.
Operating Hours
The majority of Shanghai metro stations start operations between 5:00am and 6:00am in the morning and go until 22:30pm and 23:00pm. Current timetables for all lines can be viewed here on Travel China Guide's website.
The interval of trains during peak hours differ between 1 minutes and 50 seconds on line 9 and 6 minutes on line 18. Lines in the inner sections have train intervals under three minutes during morning peak hours and under 3 minutes and 45 seconds during evening peak hour. In the more suburban outer sections, outside peak hours train intervals are longer. On lines in the city centre on Fridays and Saturdays operating hours are extended by an additional hour.
Accessibility
The Shanghai Metro system is generally accessible for people with disabilities and those with limited mobility. Here are some key accessibility features:
Priority seating: Pregnant women, senior citizens, and those with disabilities have access to priority seating. The seats are near to the train doors and are clearly marked.
Elevators: Elevators are available at every station on the Shanghai Metro, making it accessible for those who use wheelchairs or have trouble climbing stairs.
Escalators: People who struggle with stairs but don't need a wheelchair can benefit from the fact that many stations also feature escalators.
Tactile guidance system: To help visually impaired passengers find their way around the station and board the trains, the Shanghai Metro features a tactile guiding system that consists of raised lines and dots on the station platforms.
Braille signs: Passengers who are blind or visually impaired can find information on Braille signs scattered throughout the stations.
Accessible toilets: Some stations have accessible toilets for people with disabilities.
Overall, the Shanghai Metro system is among the most user-friendly and accessible in China, and its operators are constantly attempting to make it more accessible for all users.
Alternative transport
In addition to the metro, Shanghai also offers a number of additional modes of transit, including:
Buses
Shanghai has a vast bus network that includes both old and new air-conditioned buses. With more than 1,000 bus lines serving the majority of the city, taking the bus is an easy and reasonably priced way to travel.
Trams
Several iconic tram systems, such as the Huangpu River Bund Sightseeing Tunnel and the Zhangjiang Tram, pass through the heart of Shanghai. These are well-liked by visitors and provide an unique way to experience the city.
Bike Sharing
Numerous bike-sharing programmes, including Mobike, Ofo, and Hello Bike, are available in Shanghai and let customers hire bicycles for a limited time. The bikes are located all throughout the city and may be unlocked using a mobile app.
Taxis
In Shanghai, there are many taxis that may be hailed on the street or reserved via a mobile app. For the first three kilometres, the fare is around 14 yuan. There are additional fees for longer journeys, tolls, and waiting times.
Ferries
On the Huangpu River, a number of ferry services run, providing beautiful views of the city skyline. Ferries run from a number of locations along the river, including the Bund and Lujiazui.
If you require the assistance of emergency services while in Shanghai, use these numbers:
Police – 110
Fire – 119
Ambulance – 120
Getting from Pudong International Airport (PVG)
From Shanghai Pudong International Airport to the city centre, the Shanghai Metro is a practical and reasonably priced option. Here's how to take the metro from Pudong International to Shanghai:
To begin with, go to the metro station by following the signage in the airport. The metro station is situated in Terminal 2. If you arrived in Terminal 1, there is a shuttle bus available to transport you to Terminal 2.
From the ticket vending machines, buy a single-trip ticket or a rechargeable metro card. Depending on the distance, a single trip from Pudong International Airport to the city centre will cost between 7 and 9 yuan.
Take the Shanghai Maglev* train to Longyang Road station (龙阳路). The journey takes roughly between 7 and 8 minutes as the train can reach speeds of up to 431 km/h.
Transfer to line 2 at Longyang Road station, where you can ride the metro to your desired location, or transfer to another line.
*Maglev is a system of train transportation that uses two sets of electromagnets: one set to repel and lift the train off the track, and another set to propel the elevated train forward by taking advantage of the lack of friction. These vehicles rise roughly 10 centimetres above the ground.
Getting from Shanghai Hongqiao International Airport (SHA)
You have a number of transportation alternatives if you want to get to Shanghai from Shanghai Hongqiao International Airport:
Metro
The metro is the quickest and cheapest method of transportation to Shanghai. To get to Shanghai's downtown, take Metro Line 2 or Line 10 from Hongqiao Airport Station. The trip takes around 30 minutes and costs about 3-5 yuan (less than $1 USD).
Taxi
From the airport, you can also take a taxi to get to your location in Shanghai. Taxi ranks are located outside the airport terminal, and depending on traffic, the trip takes 20 to 30 minutes. The cost is between 100 and 150 yuan (£12 to £18).
Bus
From Hongqiao Airport, a number of bus lines travel to various locations throughout Shanghai. The bus route that best meets your needs can be found by visiting the airport website or by asking at the information desk.