A travel guide to
Singapore.
Known for
Gardens by the Bay, SuperTree Grove, Night Safari, Marina Bay, the MRT…
This is

 Singapore

.
Known for its multicultural heritage, delicious food, and stunning architecture, Singapore is a popular destination for tourists from all over the world. Discover the world-famous Marina Bay Sands and Gardens by the Bay, explore the colourful streets of Chinatown and Little India, and experience the vibrant nightlife of Clarke Quay. Whether you're a foodie, culture lover, history buff, or just looking for a fun and memorable experience, Singapore has it all. We'll also share tips on how to navigate Singapore's public transportation system. So come along with us and explore the Lion City.
Looking for something in particular? Use the quick links below to find what it is your looking for.
Weather in Singapore
The climate in Singapore is equatorial. Meaning it is hot, humid and rainy throughout the year. Although the weather stays relatively consistent throughout the course of the year. There are however, two monsoon seasons to contend with. The north-east monsoon (November to early March) and the south-west monsoon (June to Setptember). The first period between the two monsoons, from March to early June, is the hottest and most unpleasant time of the year to visit Singapore.
Monthly average temperatures
January 29°C (84°F) | February 29°C (84°F) | March 30°C (86°F) | April 31°C (88°F) | May 31°C (88°F) | June 31°C (88°F) | July 31°C (88°F) | August 31°C (88°F) | September 31°C (88°F) | October 31°C (88°F) | November 31°C (88°F) | December 30°C (86°F)
Currency in Singapore
The official currency of the Republic of Singapore is the Singapore dollar. It is normally abbreviated with the dollar sign $ or S$ to distinguish it from other dollar-denominated currencies. The Singapore dollar is currently the 10th most traded currency in the world. Appart from its use in SIngapore, the Singapore dollar is also accepted as customary tender in Brunei. Likewise, the Brunei dollar is also accpeted in Singapore.
Symbol: $ or S$
ISO code: SGD
Unit: dollar
1/100: cent
Nickname: sing-dollar, sing
Frequently used: $2, $5, $10, $50, $100
Tipping in Singapore
Singapore does not have the same culture of tipping as other countries. In Singapore, tips are not expected in bars, restaurants, or cafes because service charges are usually added to the bill. However, if you felt that the service was particularly good and want to leave a small tip, generally around 10% of the total bill is an acceptable amount.
Tipping in hotels is not expected but again, if you felt that you received excellent service, you can leave a small tip in your room for the housekeeping staff. The same applies to taxi drivers, if you want to round the fare up to the nearest dollar, this is generally accepted.
It is important to note that tipping culture varies from place to place. If you are ever in doubt, it is always a safe option to ask a local or the staff at the establishment for guidance.
Internet
Singapore has a high level of internet access and connectivity, with a well developed infrastructure and a high number of internet enabled devices. Public Wifi is available in numerous locations in Singapore, including libraries, malls, restaurants and internet cafes.
Click here for a map of free Wifi hotspots in Singapore.
The Singapore Flag
The flag of Singapore is red and white horizontally striped with a white cresent and five stars in the top left corner. The red and white stand for purity and virtue, universal equality and brotherhood. The cresent represents the growth of a young country and the five stars represent democracy, peace, progress, justice and equality.
Things to do in Singapore
Welcome to Singapore, a vibrant and cosmopolitan city-state that's rich in culture, history, and diversity. From its stunning architecture and world-class shopping to it's mouth-watering cuisine and lush green spaces, Singapore has something to offer everyone.
Whether you're a foodie, culture lover, history buff, or just looking for a fun and memorable experience, Singapore has it all. So come along with us and explore the Lion City.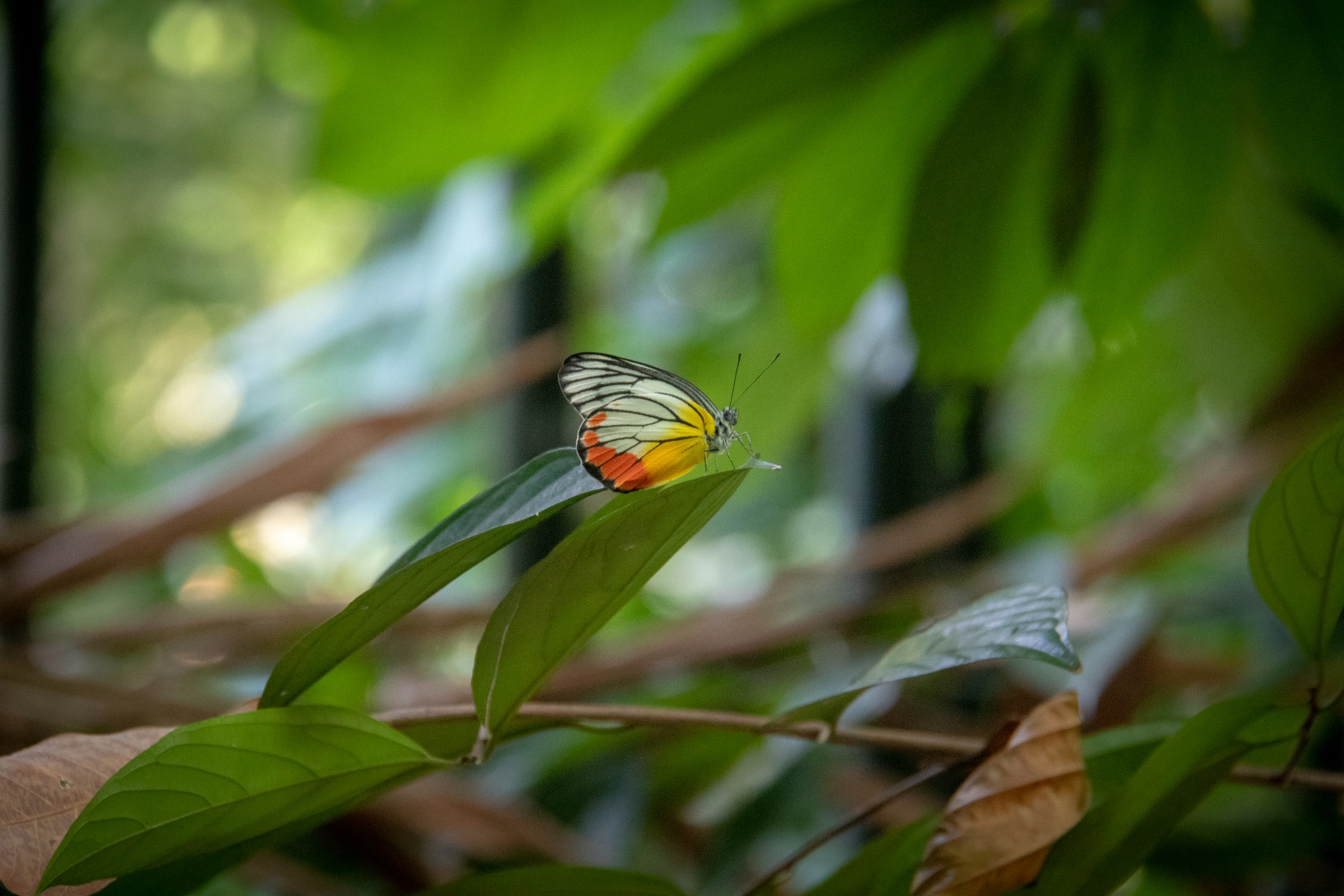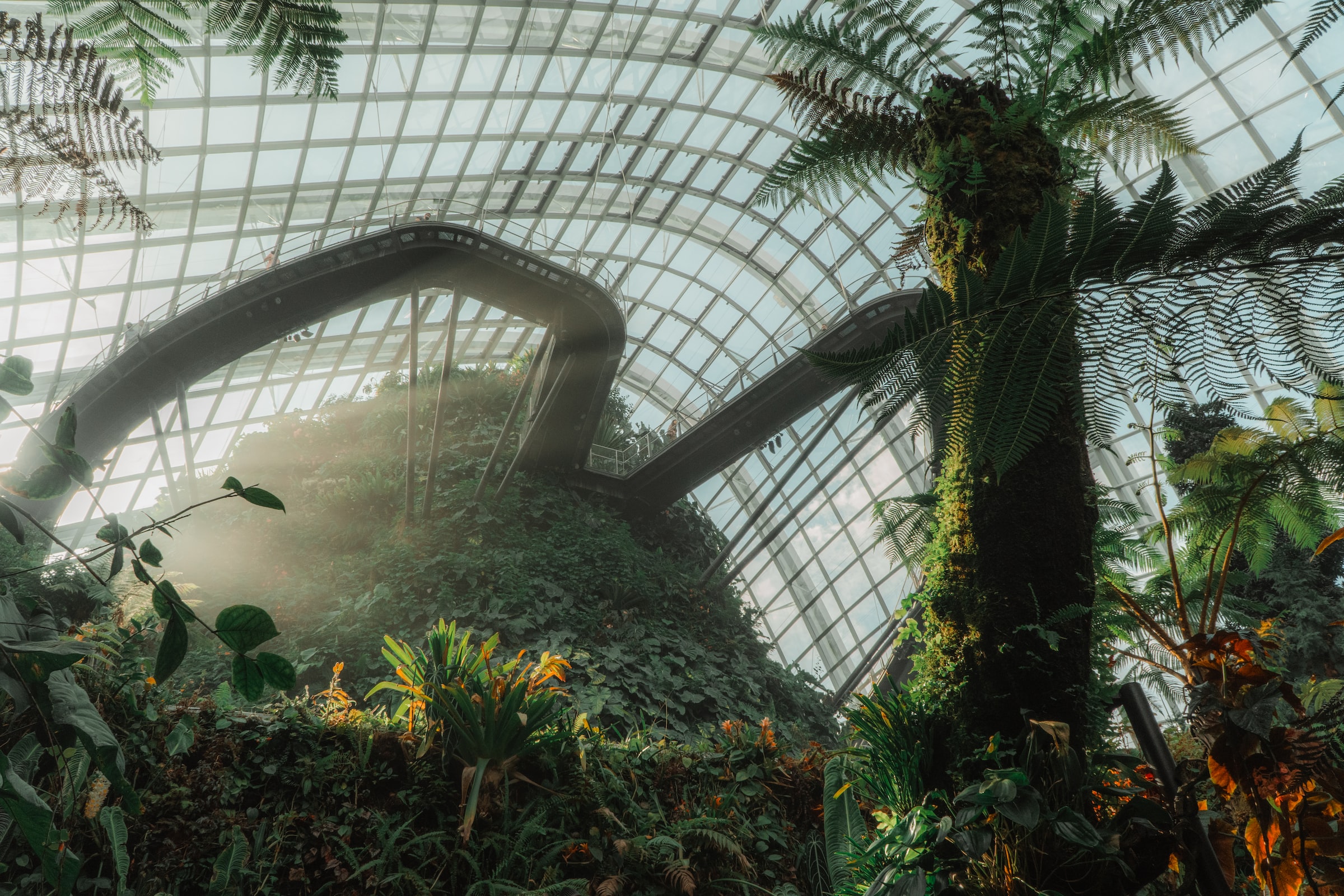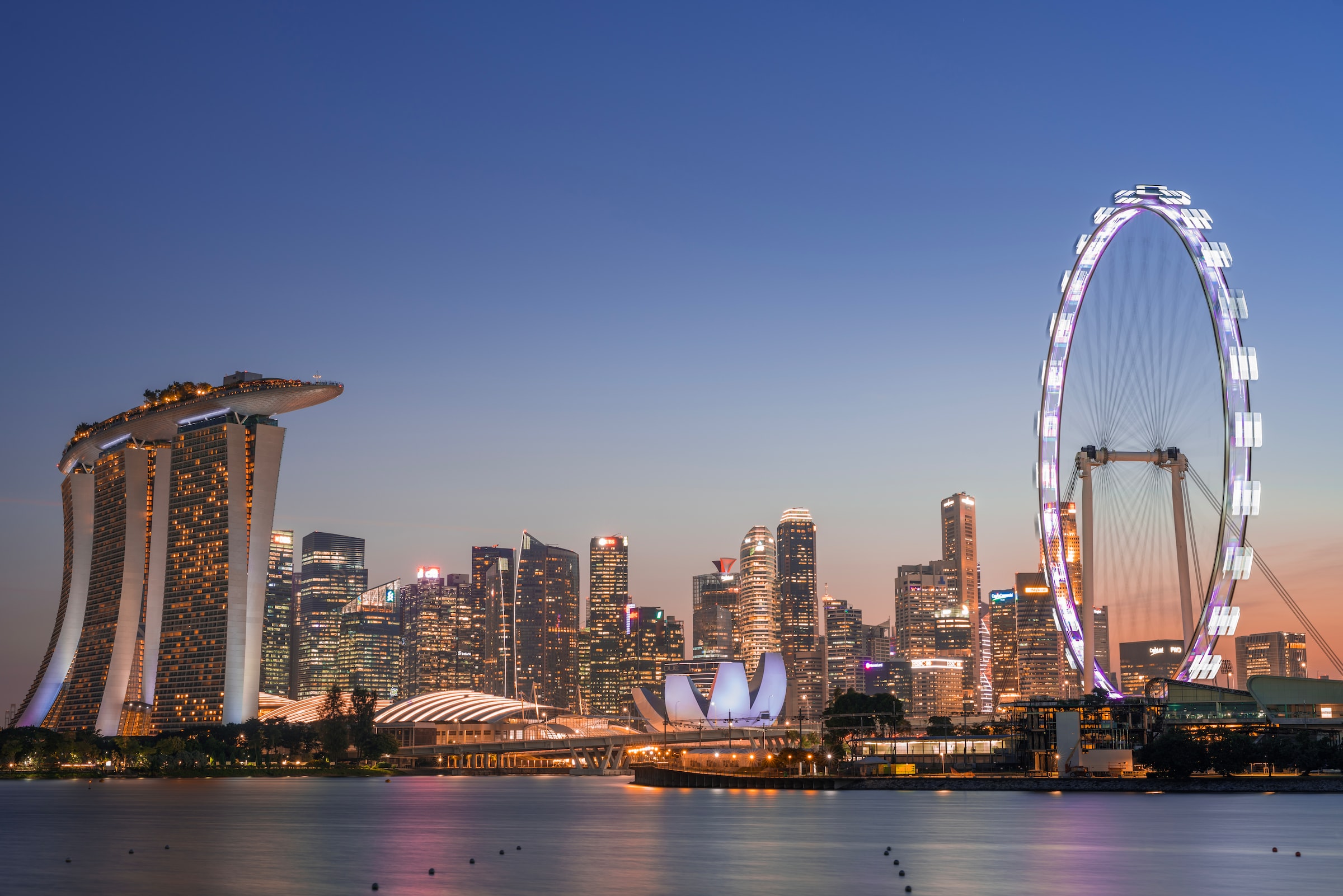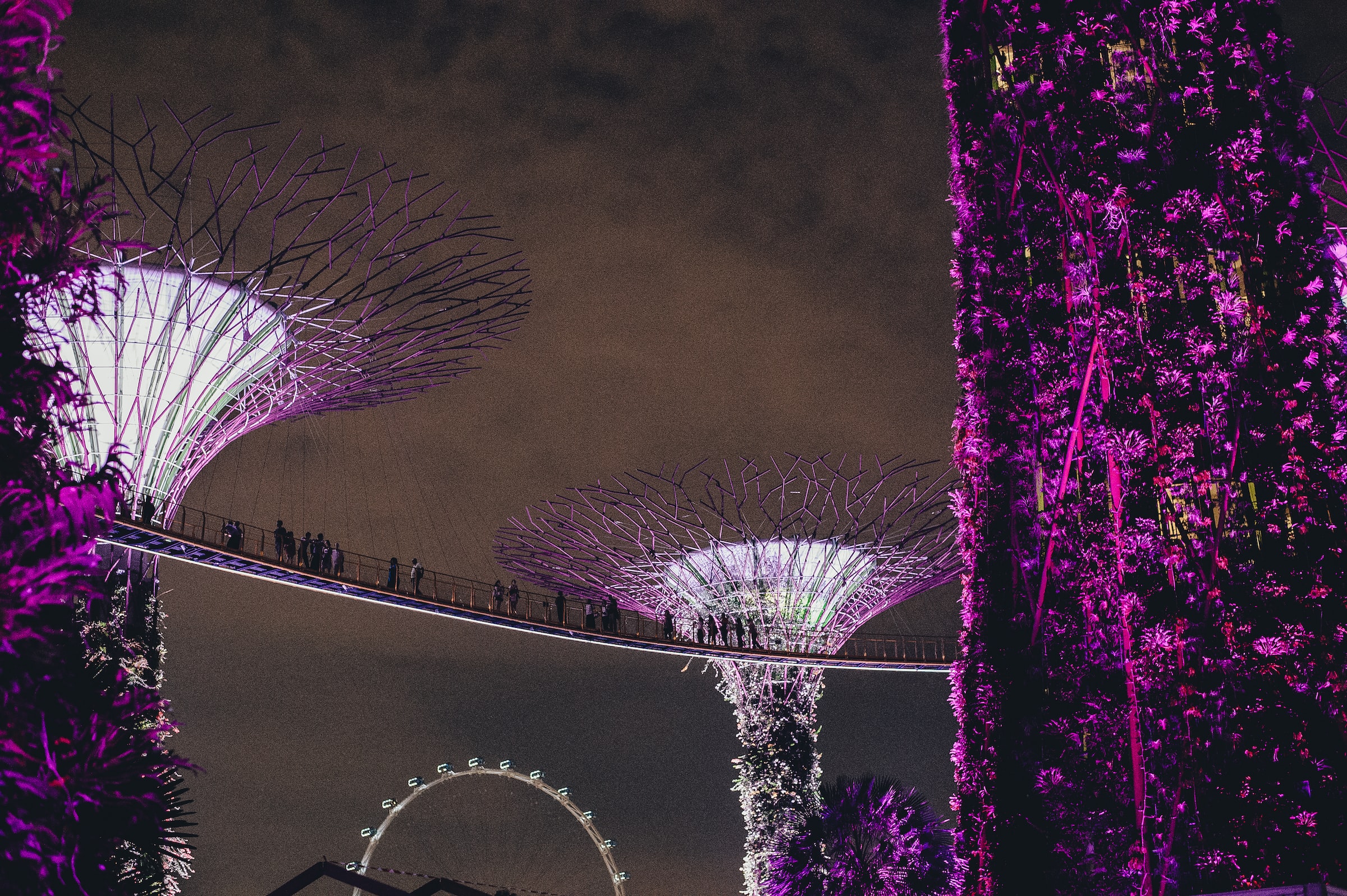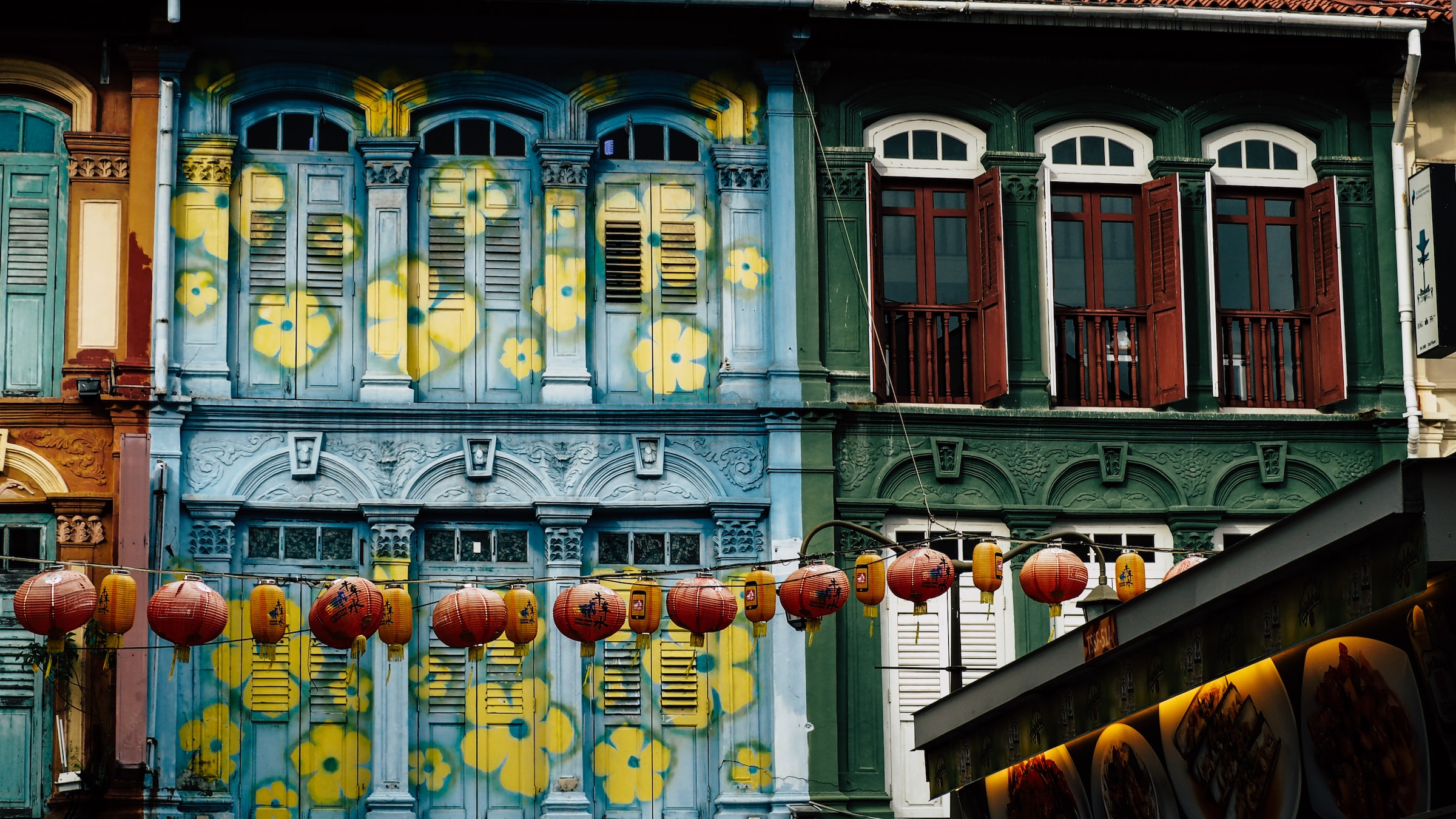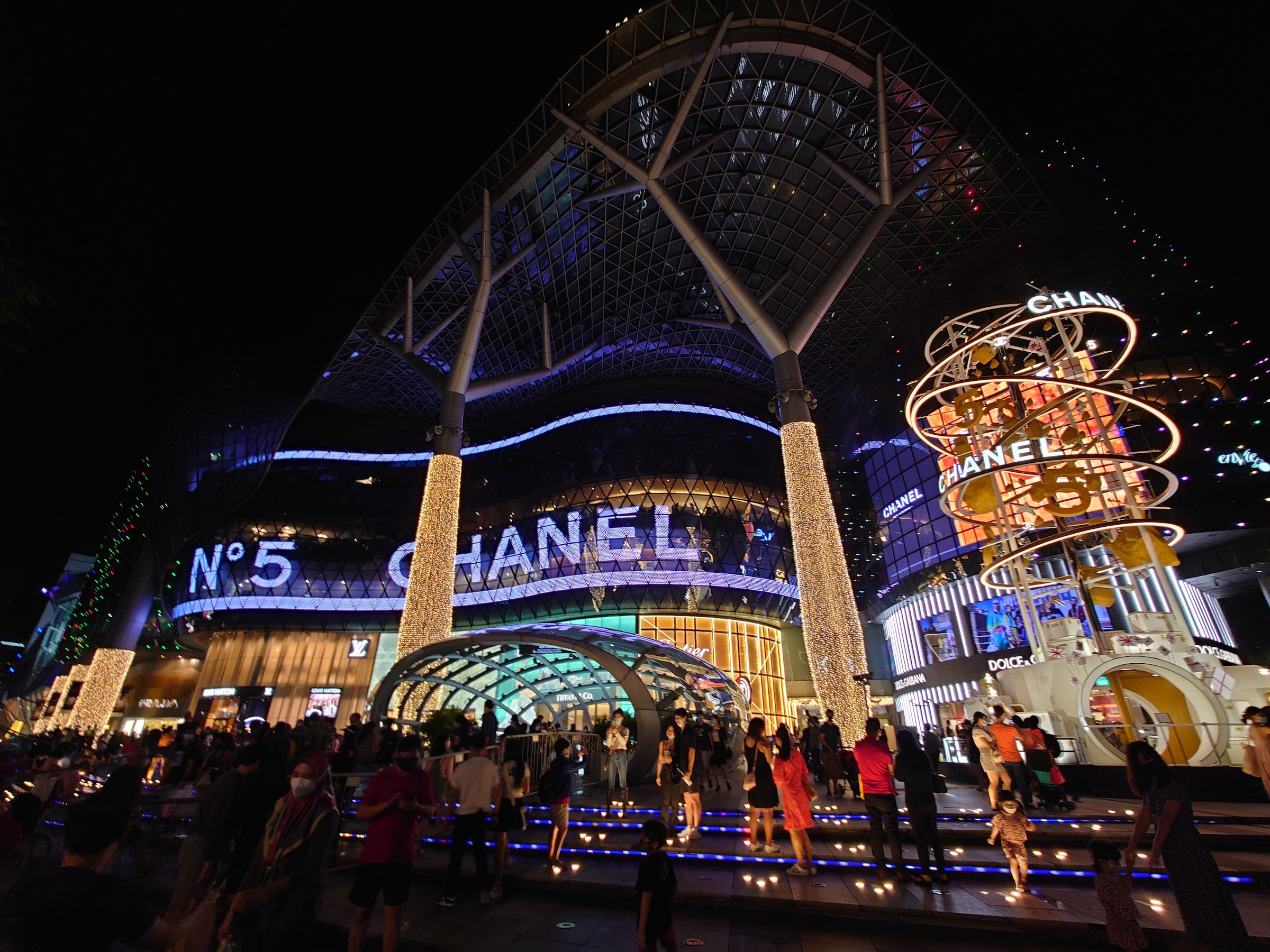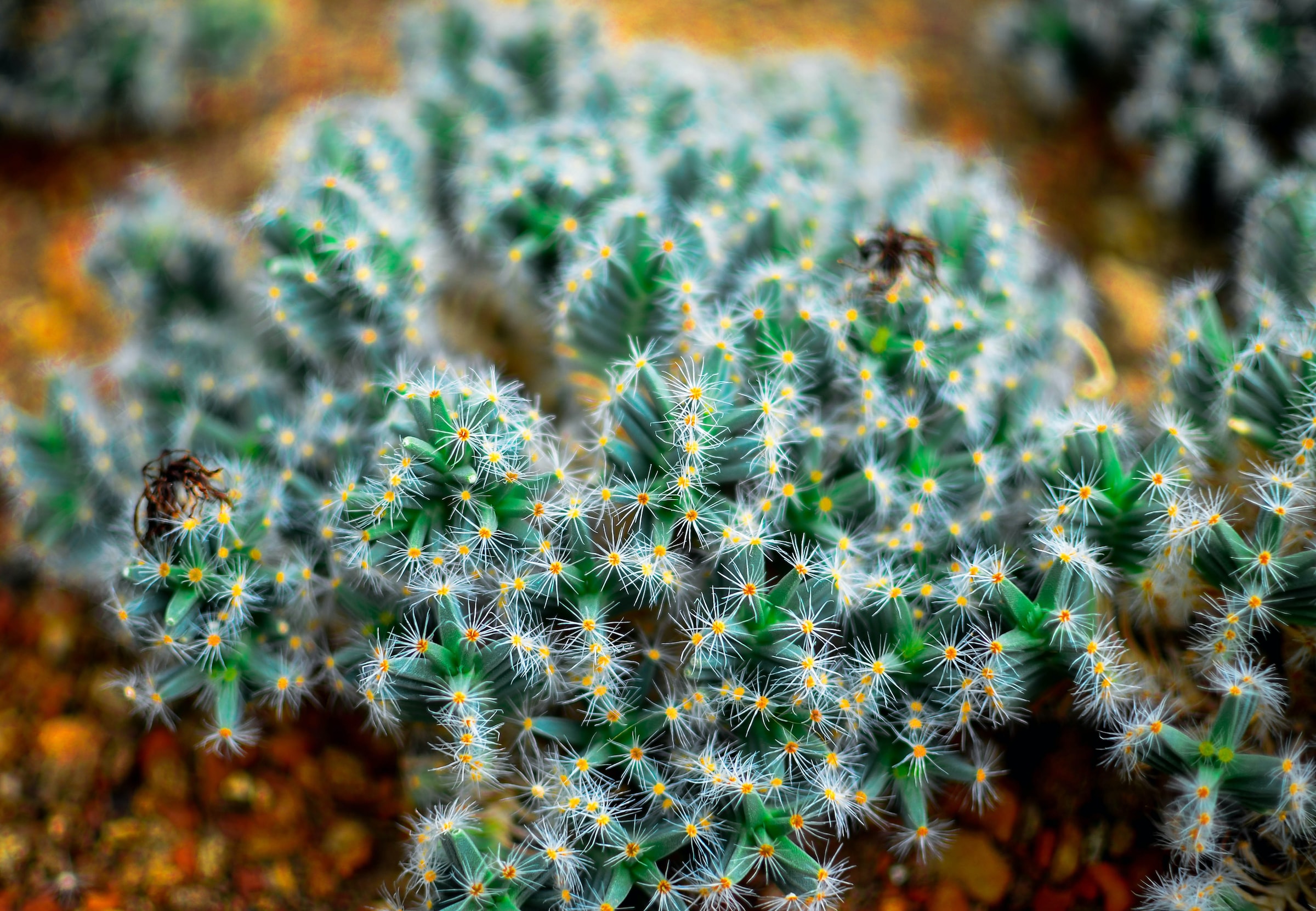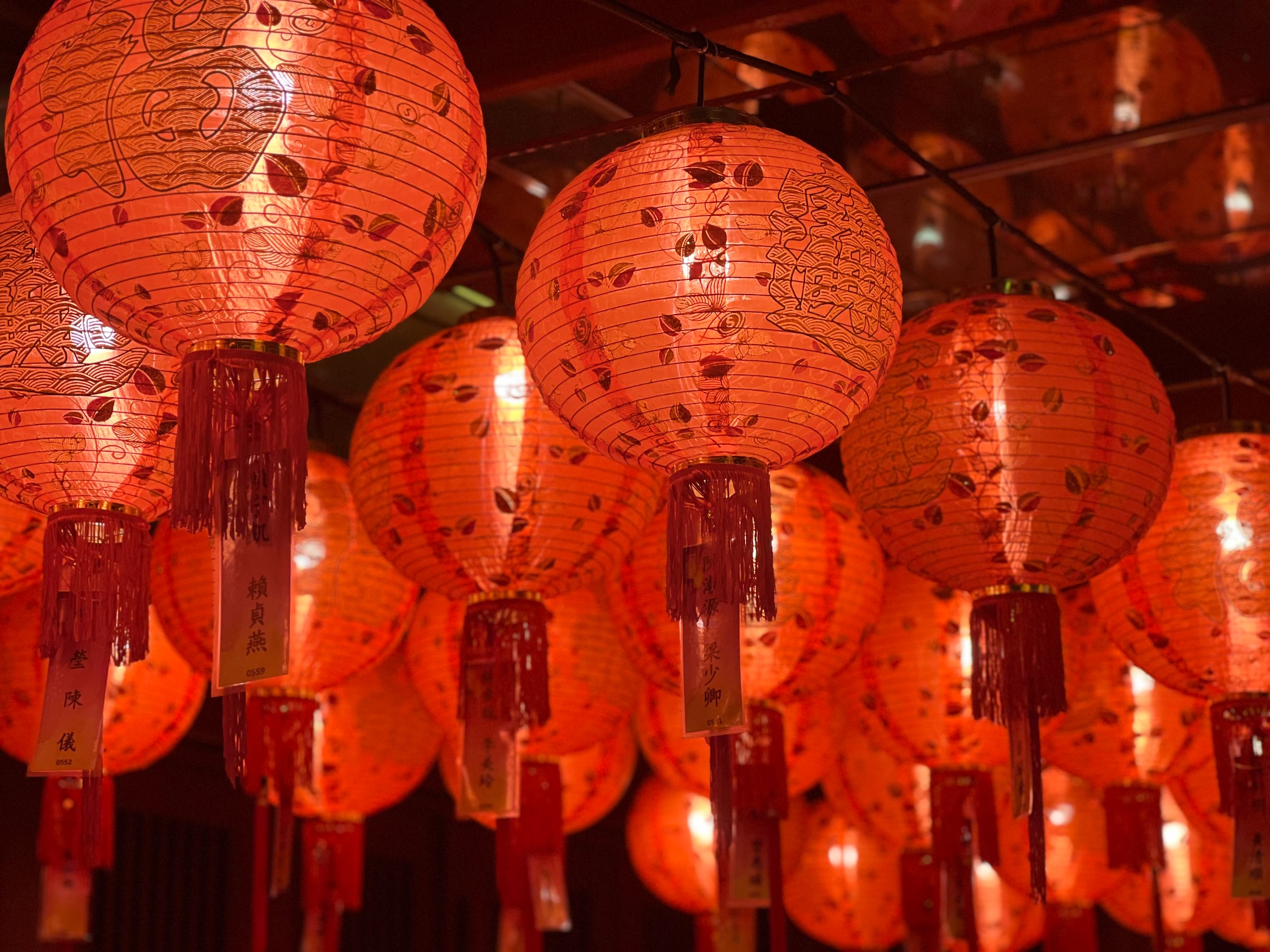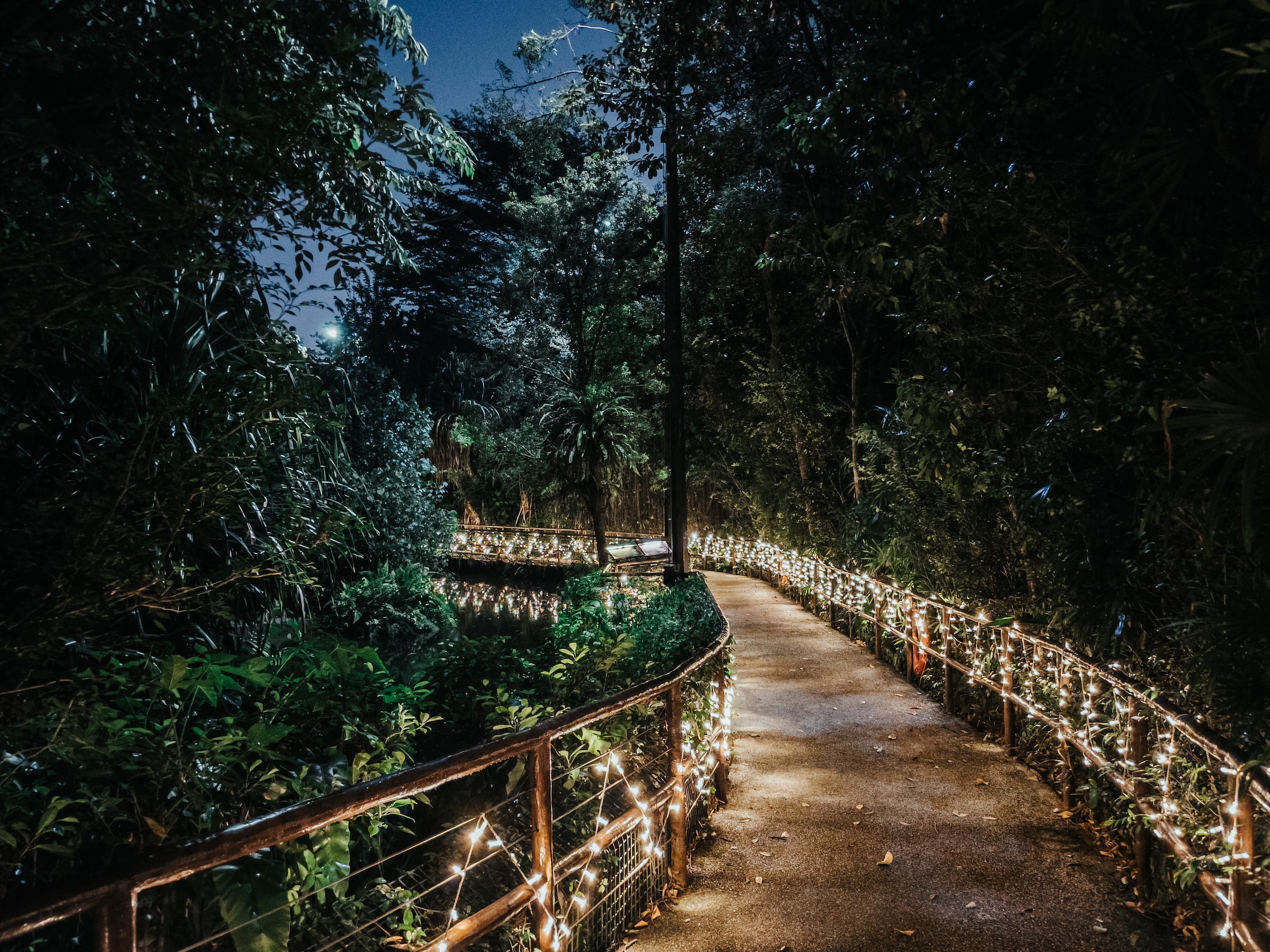 Gardens by the Bay
Gardens by the Bay is situated in the heart of Singapore's new downtown – Marina Bay. The 101 hectares of land consists of three waterfront gardens – Bay South, Bay East and Bay Central. The gardens are a showcase of horticulture and garden artistry that are visually stunning to admire.
Singapore Botanic Gardens
This national park is open every day and has lovely lakes, wildlife, plants, and flowers, including one of the earliest orchards of rubber trees in the region.
Singapore Zoo
Singapore Zoo is home to more than 2,800 animals from more than 300 species of mammals, birds and reptiles. The zoo is set in a rainforest environment and houses the world's first free-ranging orangutan habitat.
Cloud Forest
The Cloud Forest is a stunning indoor garden and conservatory located within Gardens by the Bay, one of Singapore's most popular attractions. It is a 35-meter-tall mountain covered in lush greenery, that houses one of the world's largest indoor waterfalls, called the "Cloud Mountain".
Marina Bay
Marina Bay is home to many architectural masterpieces, high end hotels and luxury malls. It is known for the the towering Singapore Flyer Ferris wheel, the flower conservatories and colourful Supertrees of Gardens by the Bay. Performances and cutting-edge art exhibitions are put on at the futuristic Esplanade Theatre. There are many different dining alternatives in the area, from unassuming food carts to high-end restaurants.
Sands Skypark Observation Deck
The Sands SkyPark Observation Deck, which is situated on the Marina Bay Sands' roof, offers beautiful views of the expansive panoramas of Marina Bay and Singapore's world-class cityscape.
SuperTree Grove
Located in Gardens by the Bay, SuperTree Grove is where technology collides with nature. The grove is home to 18 supertrees, which are made from reinforced concrete and wrapped in a steel frame. While the trees are not made out of wood, they have planting panels which are installed along the trunk of the tree. This creates a living skin of plants that cover the entire tree trunk.
Chinatown
Chinatown is a great place to start if you want to learn about Singapore's Chinese culture and history. You'll find a good mix of heritage museums to visit, shopping, and a good variety of food options here.
Orchard Road
Orchard Road, which stretches for over 2.2 kilometres, is a one-way street adorned with trees and surrounded by eye-catching hotels and shopping centres. The shopping belt has approximately 800,000 square metres of stores and restaurants, and with it's recognisable malls that provide everything from upscale restaurants to fast food chains, it guarantees to satisfy any taste or budget.
Flower Dome
The Flower Dome is one of the defining features of Bay South Garden, which is spectacular to view and innovative in design. In the dome, the cool, dry temperature of Mediterranean climates including South Africa, California, and sections of Spain and Italy are replicated. Home to a collection of plants from deserts all over the world, it showcases the adaptions of plants to arid environments.
Buddha Tooth Relic Temple and Museum
A Buddhist temple and museum situated in Singapore's Chinatown neighbourhood. The temple's monks and devotees officially practice Chinese Buddhism. The temple offers tours which are great for those who wish to learn more about Buddhism and for experienced learners who wish to expand their knowledge of the ancient religion.
Night Safari
The Night Safari is the world's first wildlife night park, home to over 1,000 nocturnal animals. Come close to them as they graze, frolic and hunt. With an exciting tram ride that takes you through seven geographical regions, the night safari offers an experience like no other.
In Singapore there are multiple emergency phone numbers which can be used to contact the emergency services:
999 – Police, fire and ambulance services.
995 – Singapore Civil Defence Force (SCDF). Used to report fires, medical emergencies, and other emergencies that require the SCDF's assistance.
996 – Emergency number for the Maritime and Port Authority of Singapore (MPA). Used for reporting maritime emergencies, such as accidents or fires on vessels.
Singapore MRT
The Singapore Mass Rapid Transit (MRT) system is a rapid transit system serving the city-state of Singapore. The MRT system is operated by the Land Transport Authority (LTA), and it consists of four main lines: the North-South Line, the East-West Line, the North-East Line, and the Circle Line. The MRT system also includes the Downtown Line and the Thomson-East Coast Line, which are both fully automated.
The MRT system is known for its efficiency and reliability, and it is a popular mode of transport for both locals and tourists. The MRT stations are clean and well-maintained, and there are many amenities available at the stations, such as ticket machines, retail outlets, and places where you can get food and drink. The MRT trains are also air-conditioned, which makes them a comfortable option for travel during Singapore's hot and humid weather.
How to get around on the Singaport MRT
While a map of the network will be able to view in all the MRT stations, if you need one to carry with you, the Mapway app contains our version of the Singaport network map and it's free to download on iOS and Android. Our map also has a journey planner and step-by-step guides to help you get where you need to go. It also works offline, so no need to worry about Wifi or data.
Tickets
The ticketing system for the Singapore Mass Rapid Transit (MRT) system is based on the use of stored-value tickets and passes. There are several different types of tickets and passes available, including single-trip tickets, multiple-trip tickets, and daily, weekly, and monthly passes.
Single-trip tickets are used for a single one-way journey on the MRT system. They can be purchased at MRT stations or through the "SG Nextbus" app. Multiple-trip tickets are available in packs of three or ten, and they can be used for multiple one-way journeys on the MRT system.
Daily, weekly, and monthly passes allow unlimited travel on the MRT system for a specified period of time. These passes can be purchased at MRT stations or through the "SG Nextbus" app.
All tickets and passes can be stored on an EZ-Link card, which is a contactless stored-value card that can be used for travel on the MRT system and other public transport services in Singapore. EZ-Link cards can be purchased at MRT stations or through the "SG Nextbus" app, and they can be topped up with additional value as needed.
To use the MRT system, passengers simply need to tap their EZ-Link card or ticket at the fare gates at the MRT station, and the appropriate fare will be deducted automatically. The fare for a journey on the MRT system depends on the distance traveled and the time of day, with fares being higher during peak hours.
Operating hours
The operating hours of the Singapore Mass Rapid Transit (MRT) system vary depending on the line and the day of the week. Generally, the MRT system operates from around 5:30am to around midnight, with trains running at regular intervals of around 3-12 minutes during peak hours and around 6-15 minutes during off-peak hours. On Sundays and public holidays the MRT operates from around 8:00am to around midnight.
Accessibility
The Singapore MRT system is designed to be accessible for people with disabilities. The MRT stations and trains are equipped with a range of features to ensure that they are easily accessible for all passengers, including:
Elevators and escalators: Most MRT stations have elevators and escalators to provide access to the platforms. There are also dedicated wheelchair ramps at many MRT stations to provide access to the platforms for passengers using wheelchairs or mobility devices.
Audio and visual announcements: MRT stations and trains have audio and visual announcements to provide information on train arrivals, departures, and any other relevant information. These announcements are also available in multiple languages, including English, Chinese, Malay, and Tamil.
Priority seats: MRT trains have designated priority seats for passengers with disabilities, as well as for pregnant women, elderly passengers, and passengers with young children. These seats are located near the doors and are clearly marked.
Wheelchair spaces: MRT trains have dedicated wheelchair spaces to provide a safe and comfortable ride for passengers using wheelchairs or mobility devices.
Alternative transport
In addition to the MRT system, Singapore also has a comprehensive network of bus and taxi services, as well as a light rail system called the Light Rail Transit (LRT) system. The LRT system is operated by the LTA and serves areas in the western part of Singapore. It consists of three lines: the Bukit Panjang LRT, the Sengkang LRT, and the Punggol LRT.
Additionally, a great way to explore Singapore is by bicycle. Bike sharing operators in the city such as SG Bike, allow users to locate available bicycles in the city, unlock them by scanning the QR code and enjoy a safe, healthy and evironmentally friendly way of exploring Singapore.
Getting from Singapore Changi Airport (SIN)
To get to the city center of Singapore from Changi Airport using the MRT follow these simple steps:
Once you have gone through customs and retrieved your luggage, follow the signs to the MRT station within the airport.
Buy an EZ-Link card, this card allows you to pay for MRT and bus rides. These stored-value cards can be purchased at the ticket machines within the MRT stations.
Board the Changi Airport branch line train which will join onto the East-West line (EWL) this line provides direct services to various locations in Singapore's city centre.
Get off at your desired location or transfer to another line to reach where you need to go.
The journey from Changi Airport to the city centre takes roughly 30 minutes, depending on your final destination. Trains run frequently, with service hours from around 5am to midnight.