Known for
Temples, arcades, ramen restaurants, Tokyo Tower, electronics, anime, cherry blossoms…
This is
Tokyo

.

The first thing anyone should do when they arrive in Tokyo is to go to the top of the Skytree or Tokyo Tower. Because it's only when you see it from above that you realise just how big Tokyo actually is. Each district has something unique to offer, whether that's electronics, fashion, alternative shopping or ancient temples.

To get the most out of Tokyo you'll want to know how to get around, when to visit and other essential travel tips. Looking for something in particular? Use the quick-links below to jump to the exact section.
Weather
The weather is fairly unpredictable in Tokyo and it can rain quite frequently. June and September are the wettest months so be prepared with an umbrella. Thankfully you can easily find umbrellas for sale in most convenience stores.
The hottest month in Tokyo is August with an average temperature of 26°C and the coldest month is January with an average of 5°C.
Tokyo monthly average temperatures
January 5 °C | February 6 °C | March 9 °C | April 14 °C | May 18 °C | June 21 °C | July 25 °C | August 26 °C | September 23 °C | October 18 °C | November 12 °C | December 8 °C
Currency in Tokyo, Japan
The currency in Japan is the Yen, written internationally as ¥ but sometimes written locally as 円.
Notes are for the value of ¥1,000 and higher. Coins come in units of ¥1, ¥5, ¥10, ¥50, ¥100 and ¥500.
Vending machines don't typically accept ¥1 and ¥5 coins so spend them when you can. And if you're a fan of arcade games and capsule machines keep a hold of your ¥100 coins, you'll need them!
Tipping
Tipping doesn't really happen in Japan and attempting to do so will cause confusion. So expect to pay for food and services to the exact Yen.
If you're keen to say thank you to someone for helping you during your stay, money placed in an envelope is acceptable and considered more polite than money on its own. Alternatively you can present them with a small gift such a souvenir from your home country.
Internet and Wifi
Free Wifi is available in a number of train stations and public places. Hotels and hostels may also include Wifi with your stay at no extra cost.
Visitors to Japan may want to hire a "Pocket Wifi" or Wifi Sim card for their phone. The Pocket Wifi is available to rent from a number of different companies. It's a small device that acts as a personal Wifi hotspot, making it ideal if you're travelling as a group.
Wifi Sim cards are also available for your phone. These replace your normal Sim card and allow you to access the internet. However they don't work like a normal phone sim card and you won't be given a Japanese phone number. So any "calls" you make, if any, will have to be done using online apps.
Fun Things to Do in Tokyo
Tokyo has a unique mix of traditional and modern. You can shop for the latest electronics in a department store then go for a short walk and see a temple that's over a thousand years old. One way to tackle this huge city is to head for a district and see what's there. But if you're feeling overwhelmed, we've got a few recommendations for you.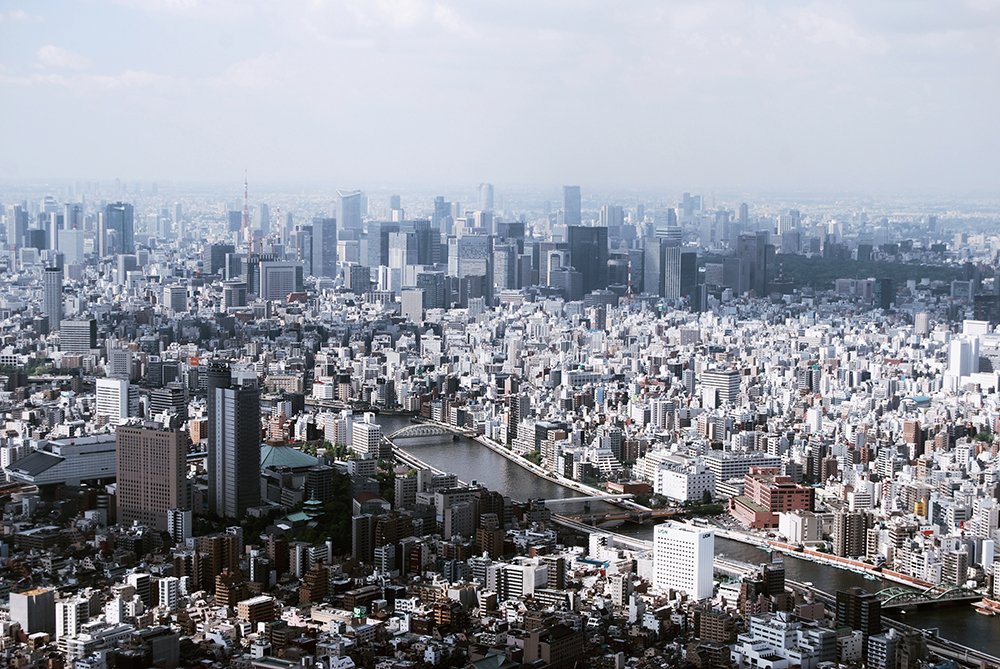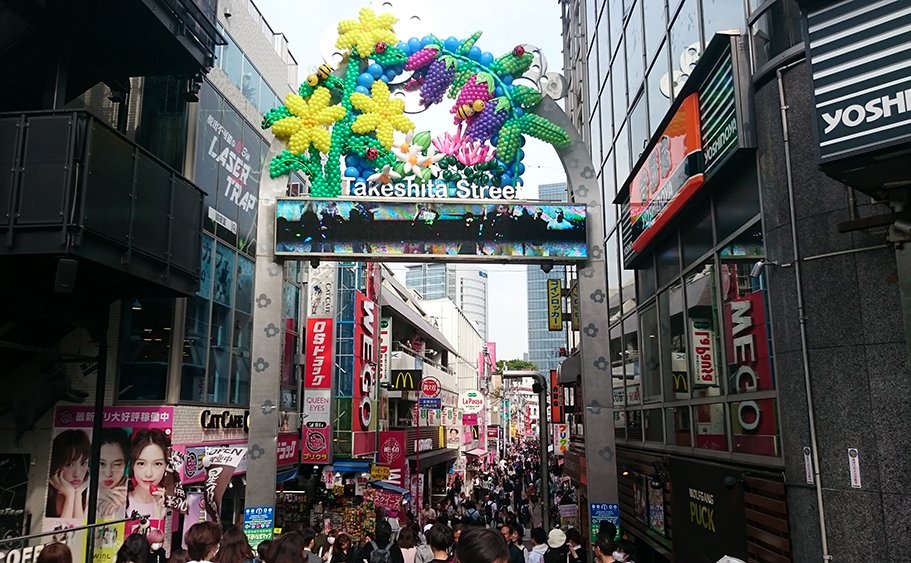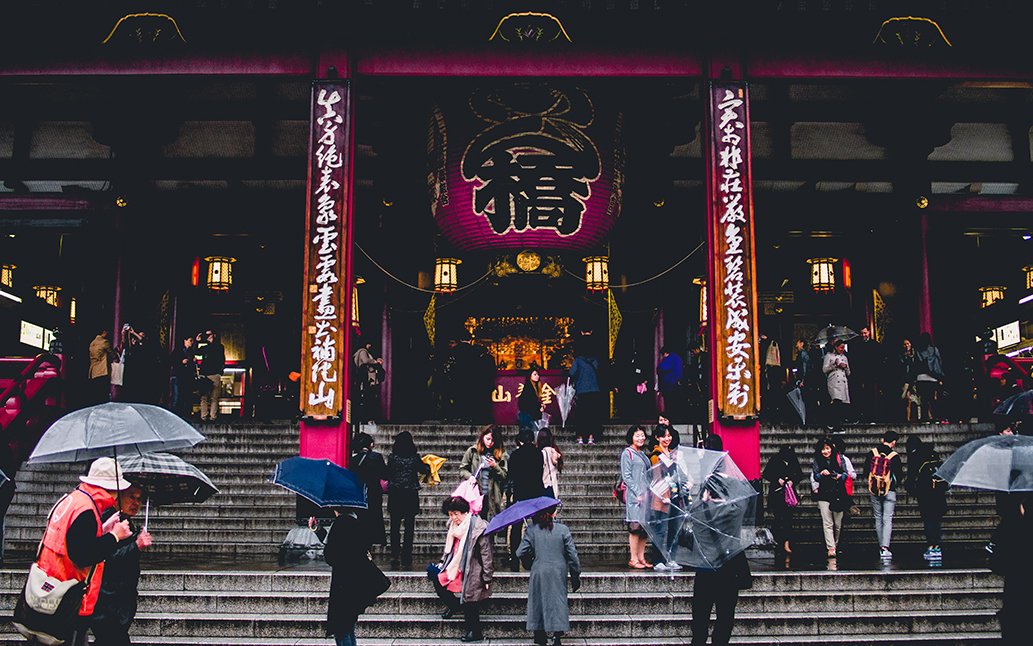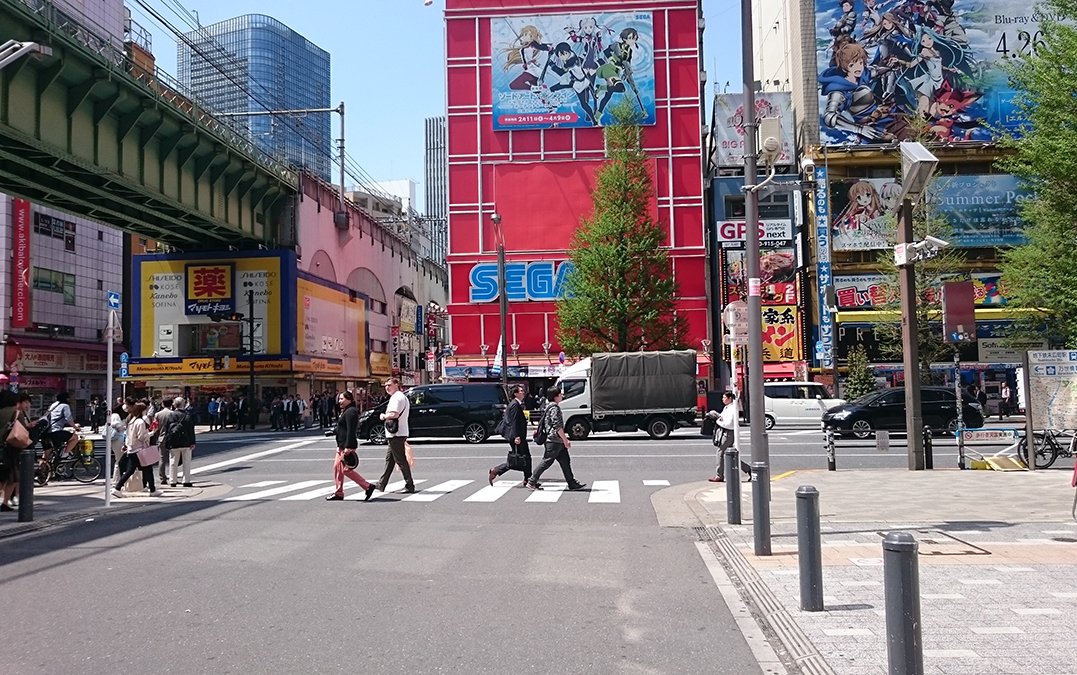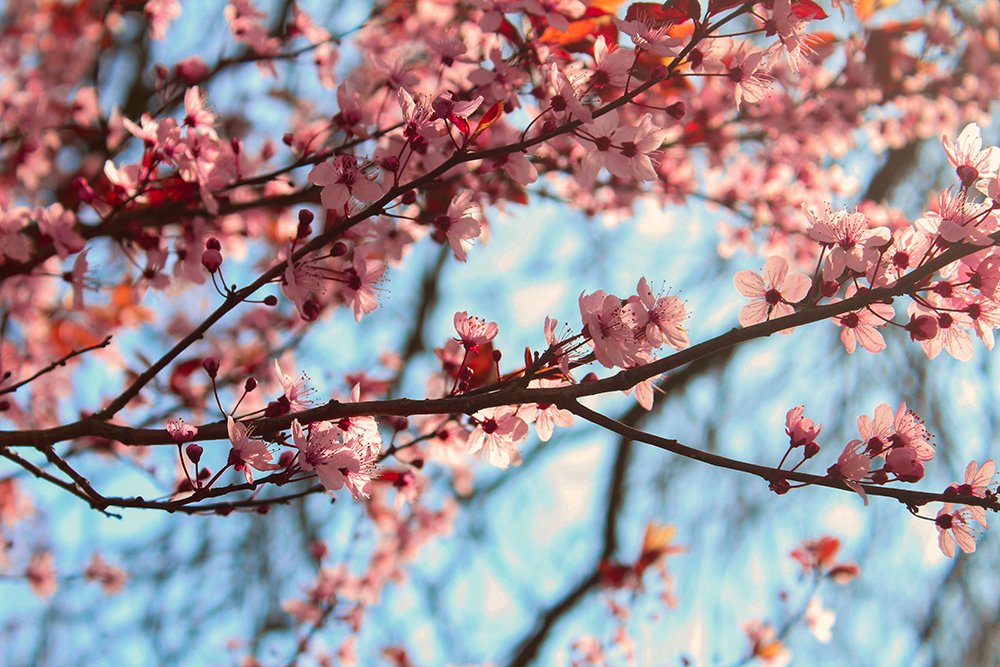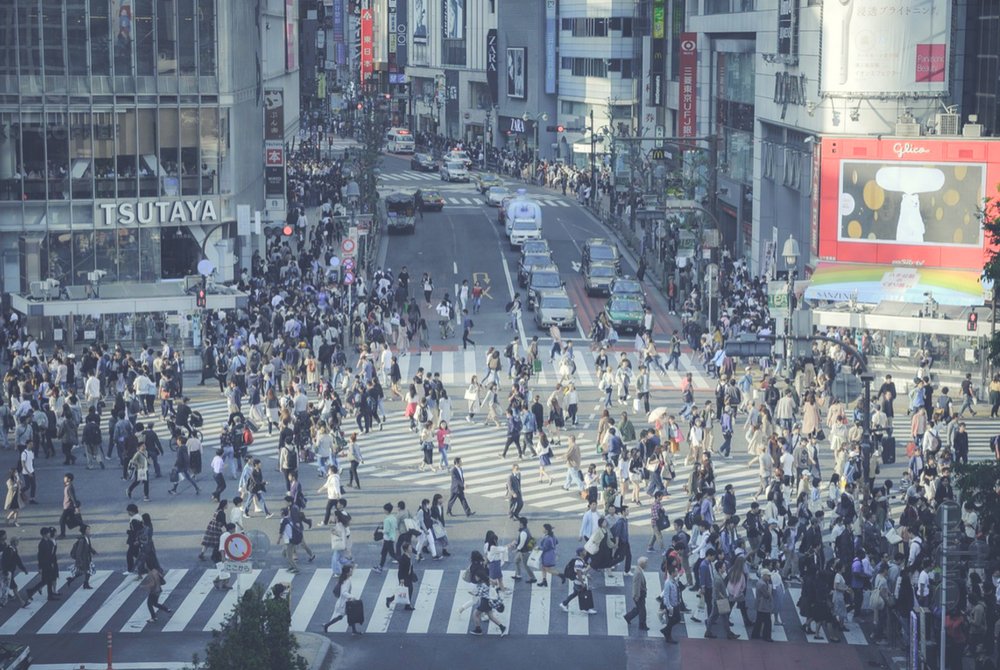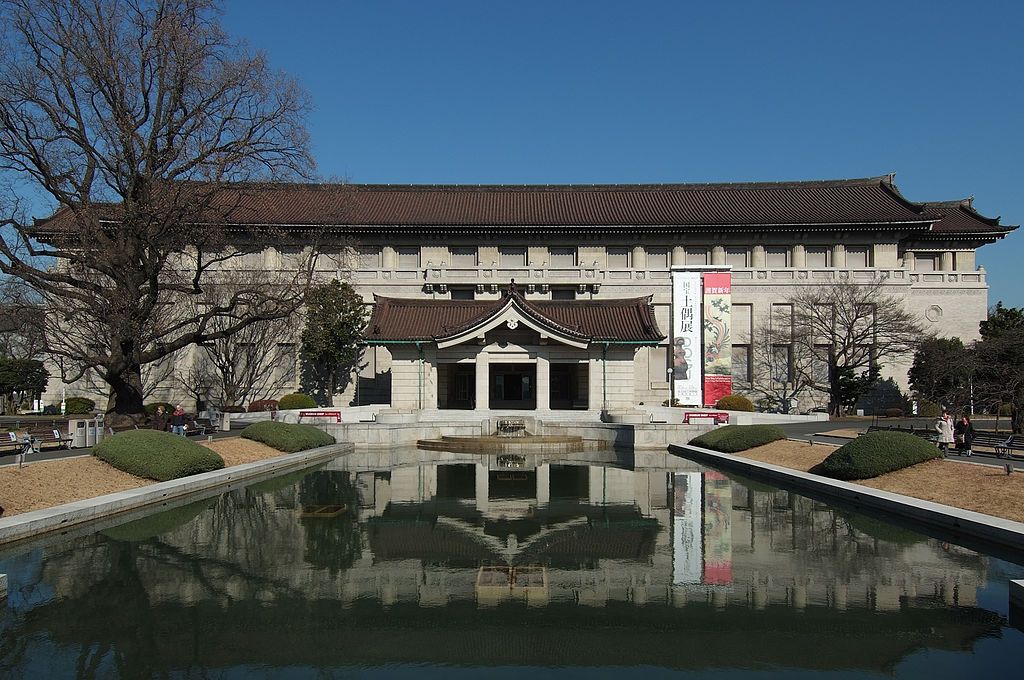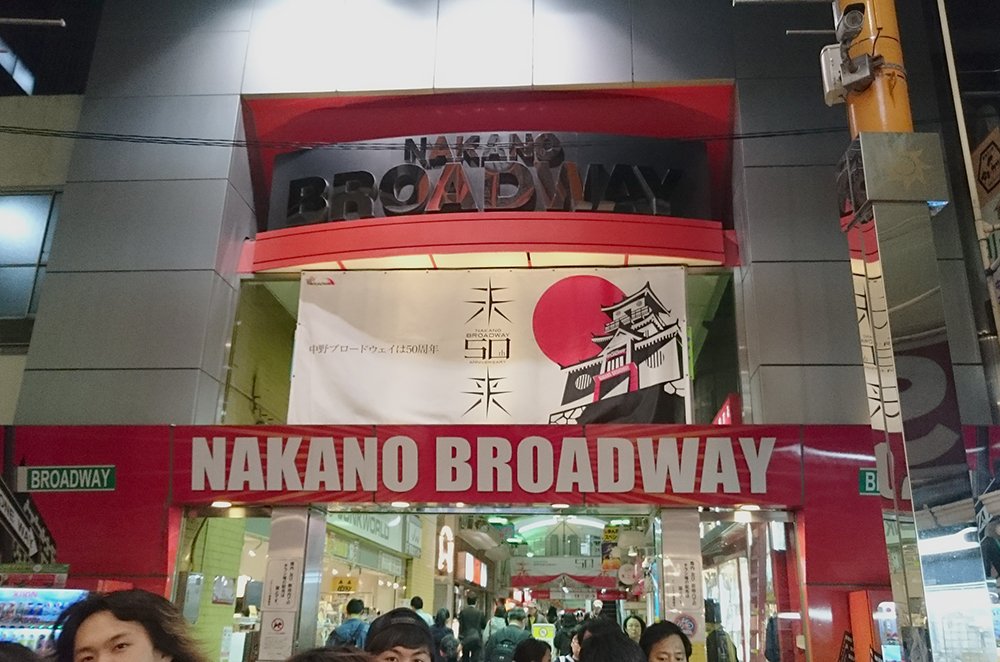 Tokyo Sky Tree
Tokyo is a big place but it's only when you can see it from above that you really get a sense of just HOW big it is. The Tokyo Skytree is the tallest tower in the world! If you're lucky and the weather is clear, you can also see Mount Fuji from any of the observation floors. There are also digital displays helping you to get to grips with what you're looking at.
Harajuku
If shopping for quirky objects and alternative fashion is your thing then you should definitely spend some time in Harajuku. There are also food carts here selling crepes with lots of different and delicious fillings.
Sensoji Temple
It's very likely that you'll stumble upon a number of temples in Tokyo. However Sensoji deserves a special mention. It's the oldest and most visited temple in Tokyo. The large red buildings are jaw-dropping and the 5-storied pagoda is a rare sight, even in Tokyo.
Akihabara
A top destination for gamers, anime fans and movie geeks. The shops in Akihabara are filled with rare gems and mountains of merchandise that you won't find anywhere else. It's also a good place to find an arcade, which are always good fun.
Yoyogi Park
Before you start getting visions of bears and picnic baskets, try to imagine groups of cosplayers (people in costumes), club meetings and musicians. This green area attracts a lot of people, especially in the spring when the cherry blossoms are blooming.
Shibuya Crossing
It's become famous for what happens every time the pedestrian lights turn green. Huge crowds cross the intersection from all directions at once in an impressive display. If you're not in the mood for people-dodging, find an upstairs seat in the Starbucks nearby for a good view!
Tokyo National Museum
Get acquainted with Japanese art and history at the Tokyo National Museum. There are 5 floors of exhibits and displays to see and if that wasn't enough there are outdoor exhibits too. This museum is definitely worth a visit for anyone looking for a bit of culture.
Nakano Broadway
The entrance to Nakano Broadway is fairly hidden and the inside might not look that special at first glance, but trust us, there are some real treasures here. Rare books, quirky clothing and retro toys can all be found here.
How to get from Narita airport
Narita is Tokyo's international airport so if you're arriving from outside Japan, this is where you're most likely to land. Getting the train is one of the quickest and simplest ways to get from the airport. The railway station is underneath the airport and very easy to get to. Simply follow the signs, which are in both Japanese and English.
It's possible to buy a ticket from a vending machine at the station or tap in using one of the contactless cards (such as the PASMO). This will let you through to the platform where you can just jump on the Limited Express train. However this won't be the quickest way to get to central Tokyo.
The main options are the Limited Express on the Keisei Electric Railway, the Narita Express and the Skyliner. The Narita Express and Skyliner both have reserved seating so you will need to book in advance. These can be bought on the day, however you will need to either use a specific company ticket machine or ticket desk. In fact the Skyliner even has its own dedicated platforms.
Also available from the airport are taxis, ride sharing services and the Airport Limousine Bus. The bus runs once an hour and is the cheapest way to travel to Tokyo.
Fun fact: While not quite as quick as the bullet trains, the Skyliner is one of Japan's fastest trains, reaching speeds of 160 km/h.
Using the Tokyo Metro
Tokyo is one of the biggest cities in the world so knowing the best way to get around is essential if you want to get the most out of it. The metro and railways are the quickest ways to get about and are easy to use too when you know the basics.
There are 3 main types of metro and railway line within central Tokyo. The JR line, Toei lines and Tokyo metro lines. All 3 are interchangeable when you're in the city. There might be minor differences in price but other than that it's easy to change from one to the other without much effort.
The metro map and getting around
Tokyo's metro map can be a little overwhelming so we recommend downloading the Tokyo Metro app so you have something you can keep with you and refer back to when you need it. As a bonus the map's unique layout makes it easier to read too.
With the addition of the "nearest station" feature, you'll quickly get a grasp on where you are and where you're going. You can also plan routes across Tokyo and see how long they'll take.
Tickets and travel cards
On the Tokyo Metro passengers can use regular tickets, coupon tickets and unlimited ride passes. There are also rechargeable cards that can be topped up at the ticket machines and used to tap in. The two types of cards, the Pasmo and the Suica, work in exactly the same way, they are simply sold by different companies (as well as being different colours).
The Tokyo Subway Ticket is available for visitors to Tokyo. This ticket offers 24 hours to 72 hours of unlimited rides on all Tokyo Metro and Toei Subway lines. More information can be found here.
Where to buy a ticket
There are ticket machines at every station. You can buy individual tickets as well as topping up the Pasmo and Suica cards. If you don't already have a Pasmo or Suica card you can buy one at Narita and Haneda airports. They are also available from certain metro and rail stations from the ticket machines.
If there is an emergency call 110 for the police, call 119 for an ambulance and the fire department.
Fare adjustments
Tickets come in units of ¥170, ¥200, ¥240, ¥280 and ¥310. If you aren't sure which one to buy for your journey, you can actually buy the cheapest and adjust the ticket at the end of your journey.
In metro and train stations you will see "fare adjustment" machines. Similar to ticket machines, these can read a passenger's ticket and tell them how much should be added to reach the appropriate total for the journey they have made.
The same thing can also be done with the Pasmo and Suica cards. You can get on the metro even if you don't have enough money on your card, you will just have to add the fare on before you pass through the barriers at the other end.
Operating hours
Despite Tokyo feeling like a city that doesn't sleep, the metro isn't 24 hours. Most metro trains start at about 5am and the final trains leave at about midnight. If you're unsure about exact timings, try to finish your journeys by 23:30 and you should be fine.
Accessibility
The Tokyo Metro is very accessible and the staff are very quick to provide a ramp for wheelchair users getting on the train. There are lifts for every platform and most central metro stations have escalators.
On the train carriages there is also priority seating. If it is free, you can sit here but you should give up your seat if there is someone who needs it such as an elderly person or someone with a disability.
Cellphones on the metro
A common sight on Tokyo metro trains and other transport are signs that request passengers to turn their phones on silent. It's also requested that passengers refrain from taking calls as this can disturb other passengers.
Women-only carriages
Another sign you might spot is the pink "women-only" sign on some carriages. During the morning rush hour only women, elementary school students and young children can use these carriages. At other times these are free for everyone to use but if you're unsure about whether or not you can use one, it's best to avoid them.
Did you know? In Tokyo you should generally stand on the left of the escalator, but this rule isn't true for all of Japan. So if you're travelling around the country observe what others do.
Bus
The buses in Tokyo are a bit more difficult to work out than the metro. However this depends on how much information is available at an individual stop (and whether any of it is in English).
Digital signs on the buses are displayed in both Japanese and English. When you're on the bus you will need to listen very carefully for the name of your stop and press the button next to your seat to request the driver to stop.
Fares are ¥210 per adult. You can pay by depositing the fare into the box as you get on. There are also ticket machines on the bus and you can use a SUICA or PASMO card if you have one.
Shinkansen/ Bullet train
Japan is famous for its bullet trains, known locally as the Shinkansen. If you're staying within Tokyo you won't have any need to use one but these high speed trains are a great option for travelling to other cities in Japan. To use one you will need to purchase a ticket and reserve a seat at a major train station. They are also covered by the JR Rail Pass.
Taxi
If you need a taxi, look out for the light on the vehicle's dashboard as red means it's available and yellow means it's occupied. It's very unlikely you'll find a driver that can speak English so it's useful to have your destination written down if possible.
Alternatively you can use a ride-sharing app which will help get around the language barrier and also give you a fare estimation before you travel.