A travel guide to
Washington, DC.
Known for
The White House, Museums, American history, the Washington Monument, memorials, the Reflecting Pool…
This is
Washington, DC

.

Washington, DC is home to some of America's greatest monuments like the Lincoln Memorial and the White House. It also has Smithsonian museums filled with worldly treasures and natural wonders. When visiting Washington, DC "boredom" is a word you'll soon forget so prepare yourself with the DC travel guide.

Our guide to Washington, DC contains lots of useful information. Looking for something in particular? Use the quick links below to jump to the exact section you want.
Weather
Washington D.C. is in the humid subtropical climate zone. In Washington D.C. winters are cool to cold with light snow more common but heavy snow not uncommon, and summers are hot and humid. April and May are good months to visit the city as the weather warms up and the cherry trees start to bloom.
July and August are the hottest months, reaching the high twenties (or 78°F to 80°F as the locals would put it!).
Average temperatures for Washington, DC
January 1°C (24°F) | February 3°C (37°F) | March 8°C (46°F) | April 13°C (55°F) | May 19°C (66°F) | June 23°C (73°F) | July 26°C (79°F) | August 25°C (77°F) | September 21°C (70°F) | October 15°C (59°F) | November 9°C (48°F) | December 4°C (39°F)
Currency
The currency in the USA is the U.S. dollar – $
Bank notes are for $1 or higher and coins are used for everything under $1. The coins also have common names that you will hear. So if you've ever mixed up a Nickel and a Dime this is our guide to which one is which.
There are 100 Cents (¢) to 1 dollar ($).
Penny – 1¢
Nickel – 5¢
Dime – 10¢
Quarter – 25¢
ISO code: USD
Symbol: $
Banknotes: $1, $5, $10, $20, $50, $100
Tipping
Tipping is an important part of American culture so you'll want to get it right. But if you follow these simple guidelines you'll have nothing to worry about.
In restaurants and bars it's normal for service staff to be tipped 15% to 20% of the bill. This isn't usually added to the bill automatically, but might be for large parties. If the service wasn't very good it's still customary to tip at least 10%.
Other service staff (such as valet parking attendants or bellhops in hotels) can be tipped $1 or $2 at a time. For example a bellhop carrying a single suitcase can be tipped $1 for their help.
Taxi drivers are also tipped at 10% to 15% (Uber drivers and Lyft drivers are not, but may ask you to rate them on the app).
Internet
A lot of places have access to free Wifi including cafes, hotels and some public buildings. There is also the official Washington DC free Wifi available at hotspots across the city and this Wifi hotspot map shows where to find them.
Need an ambulance, fire engine or the police? In an emergency dial 911.
Washington DC attractions and things to do.
Washington DC has so many famous monuments and locations that you'll be forgiven if you forget a few. In fact you could spend days just exploring the National Mall and still not have time to see everything. So here are our favourite things to do in Washington DC.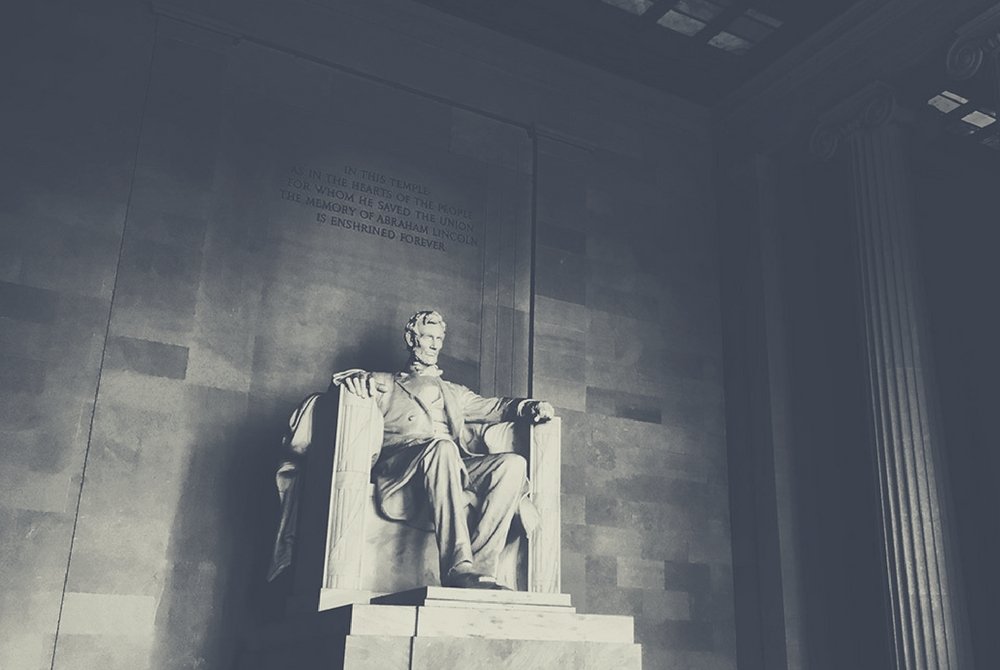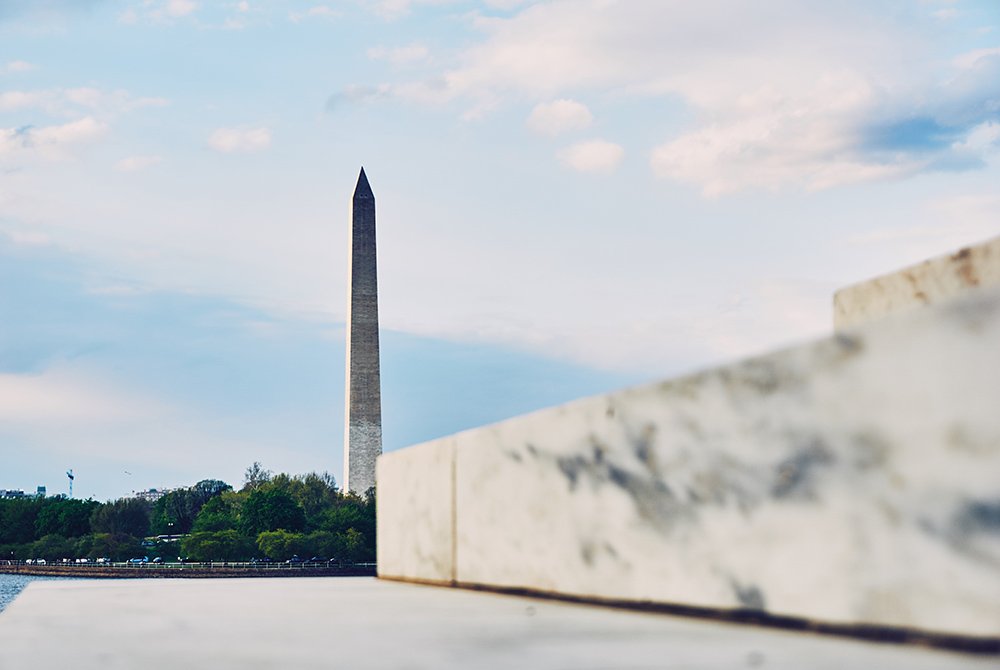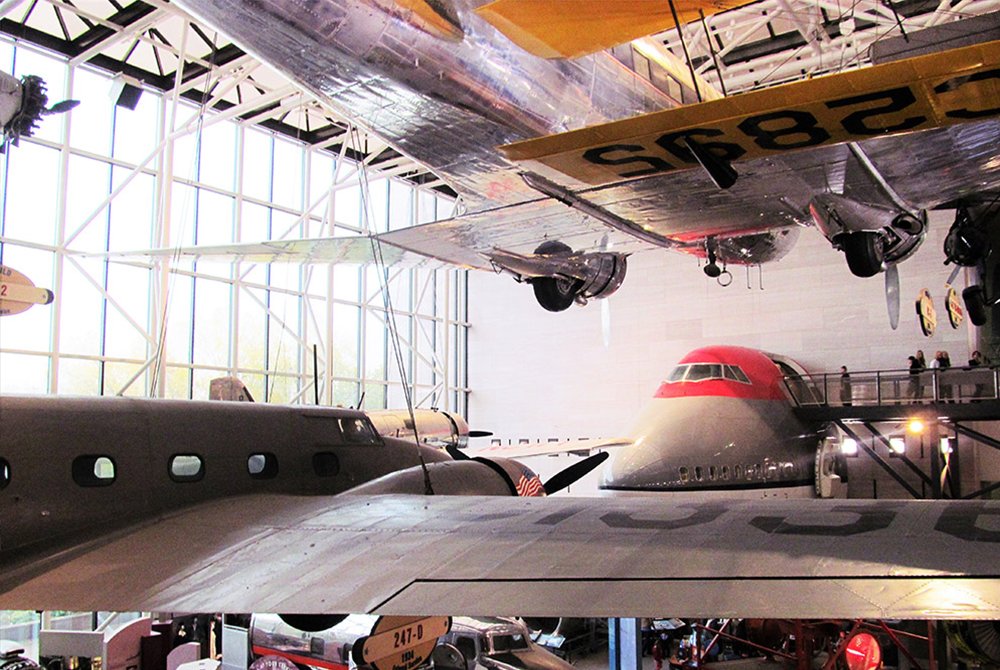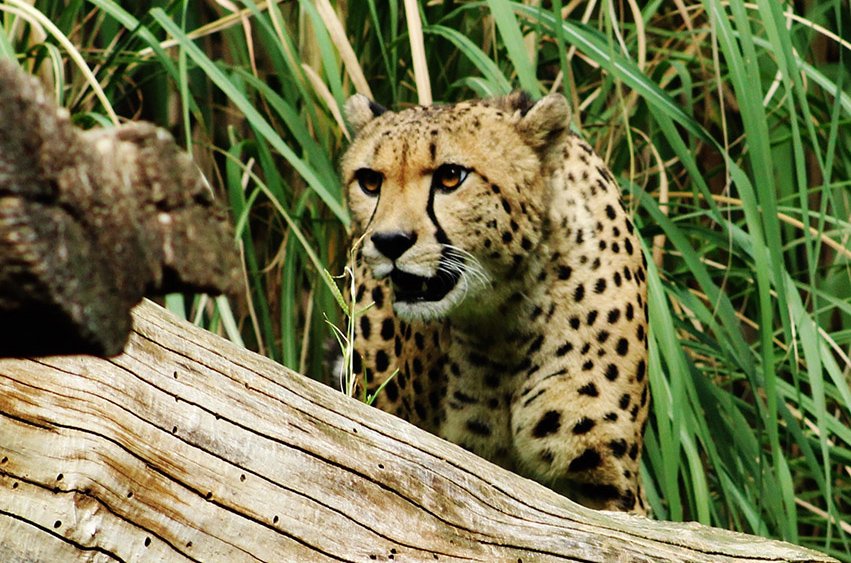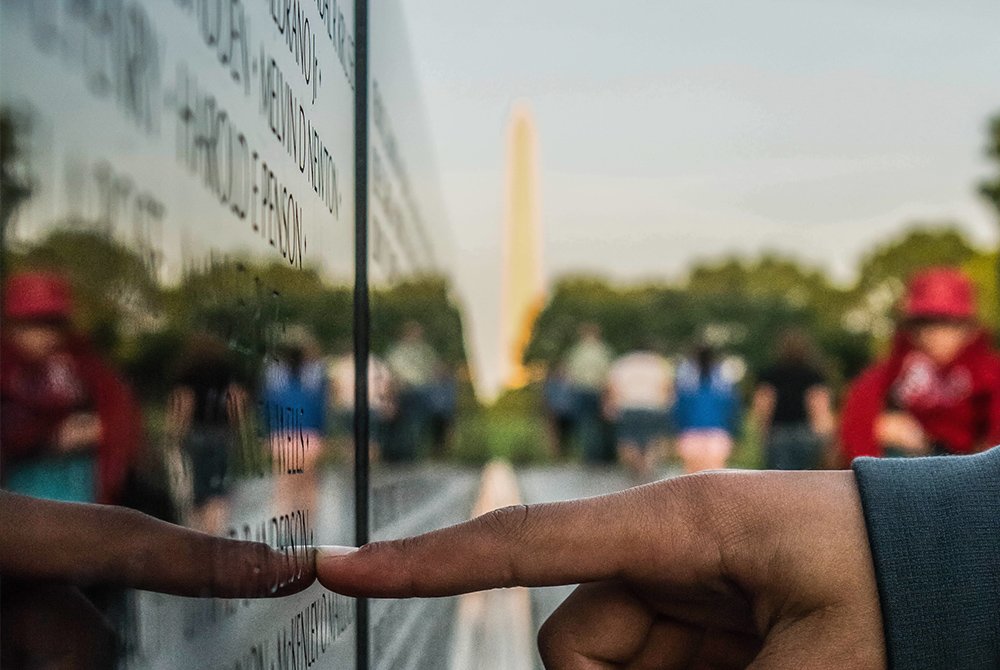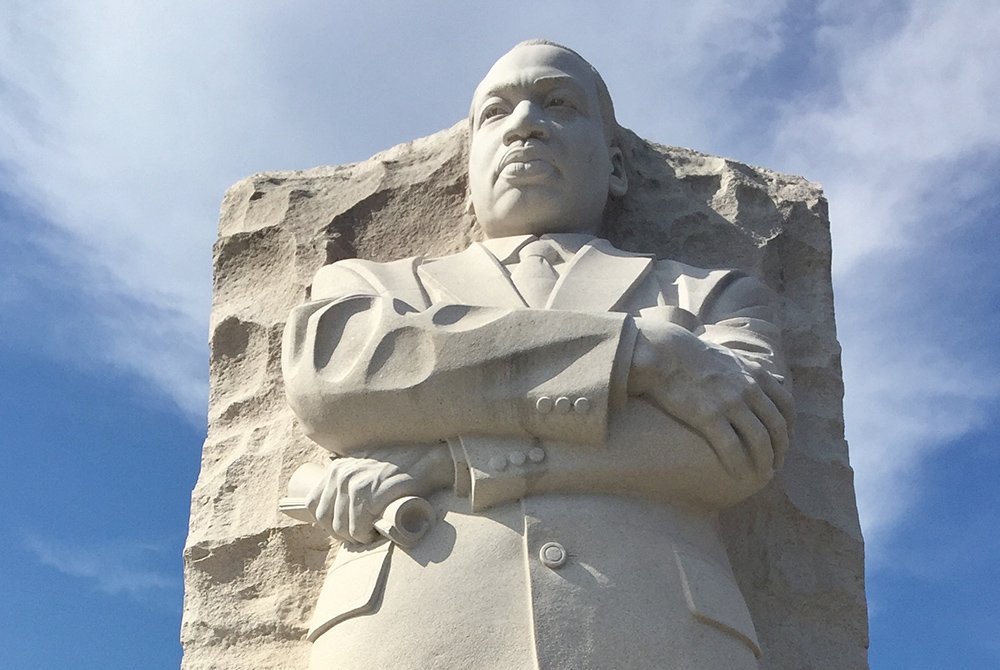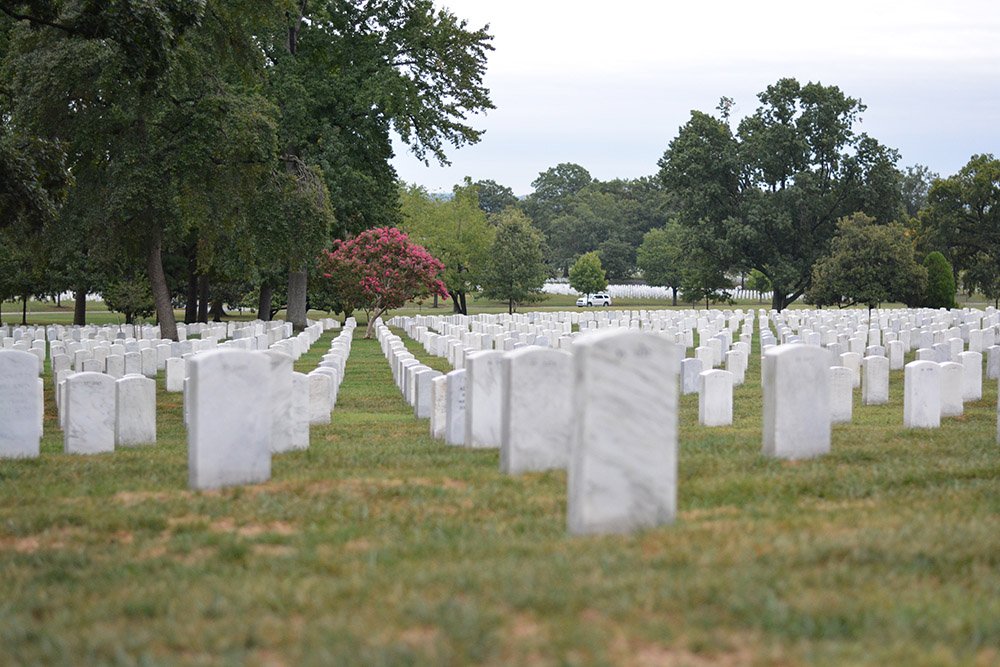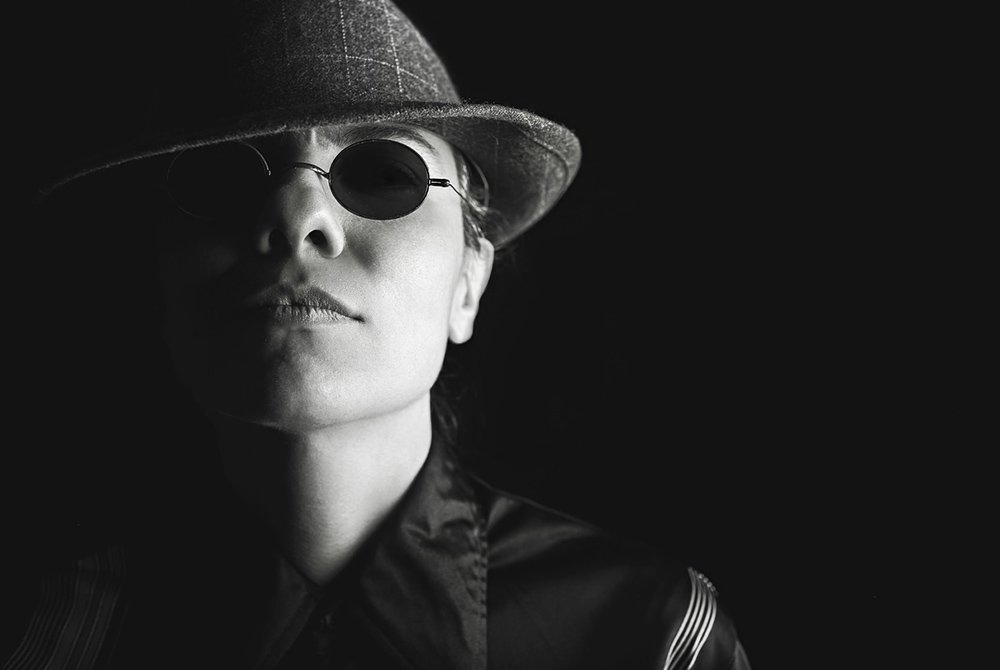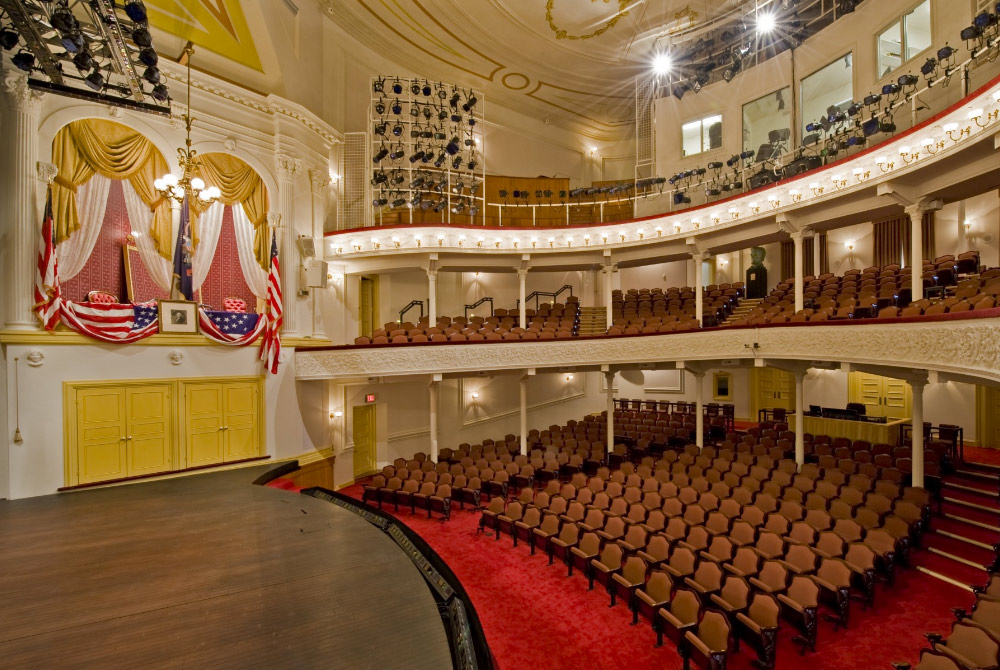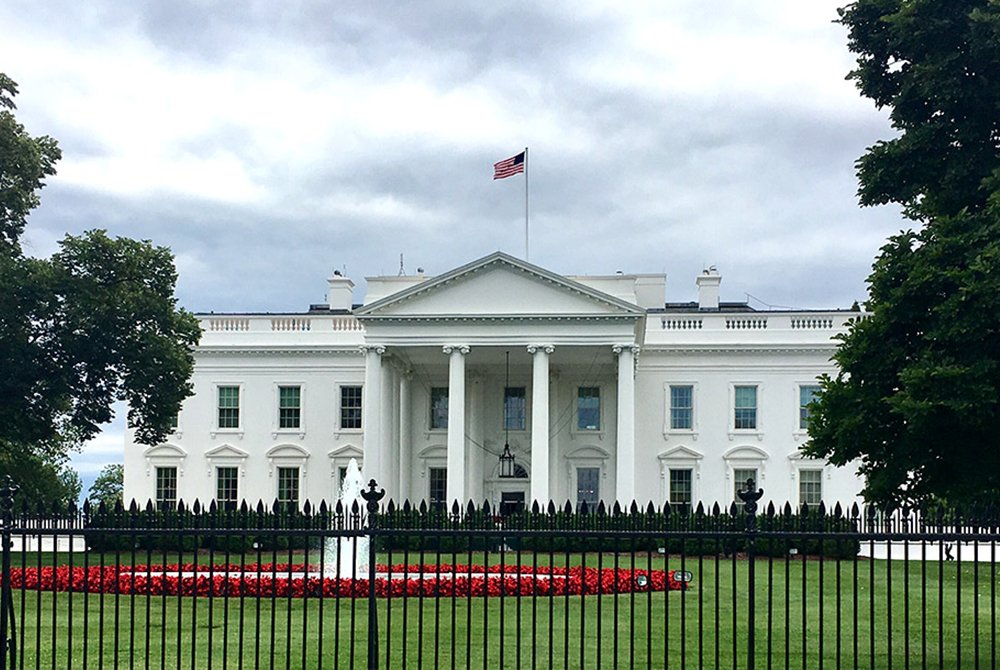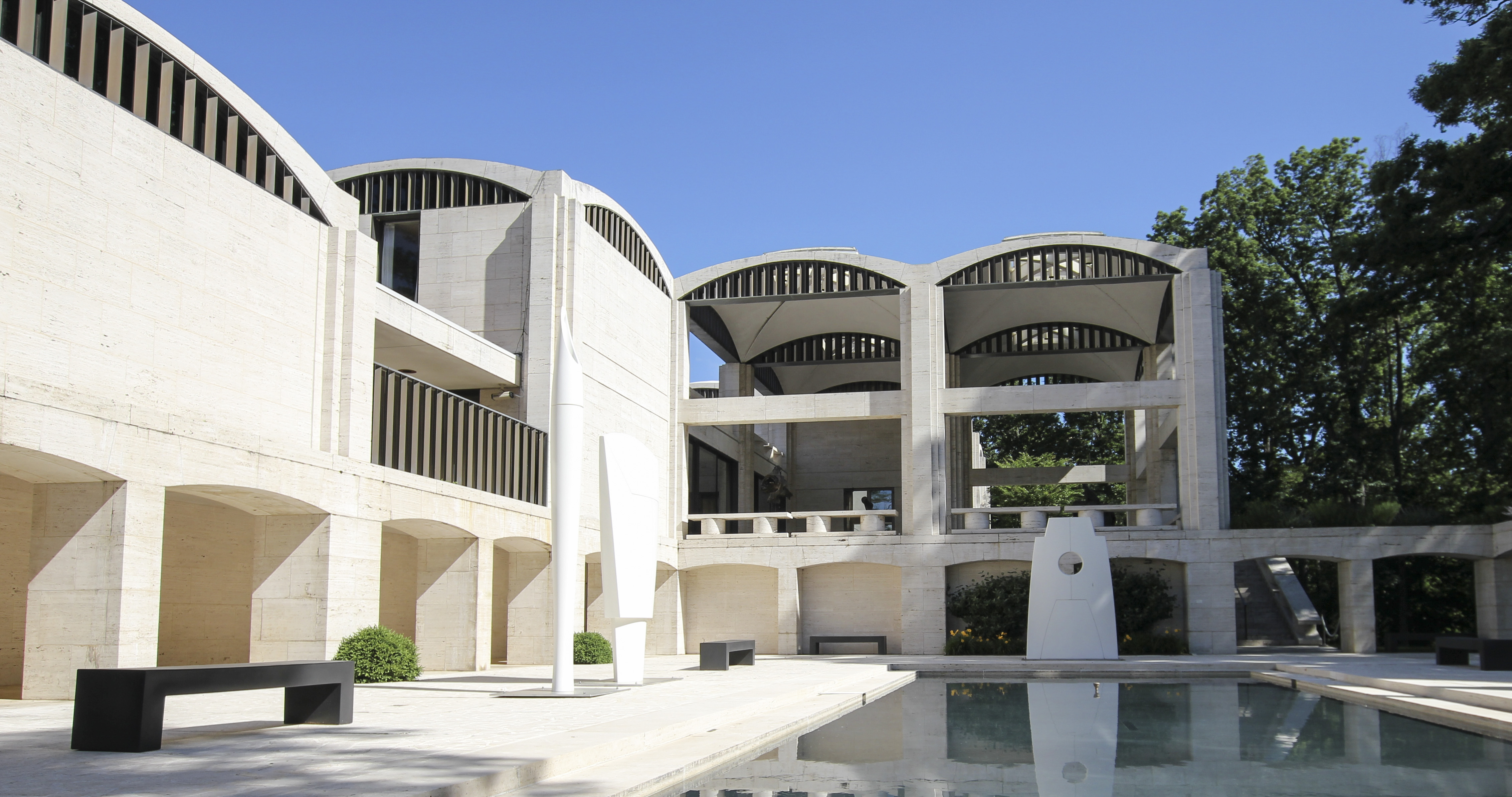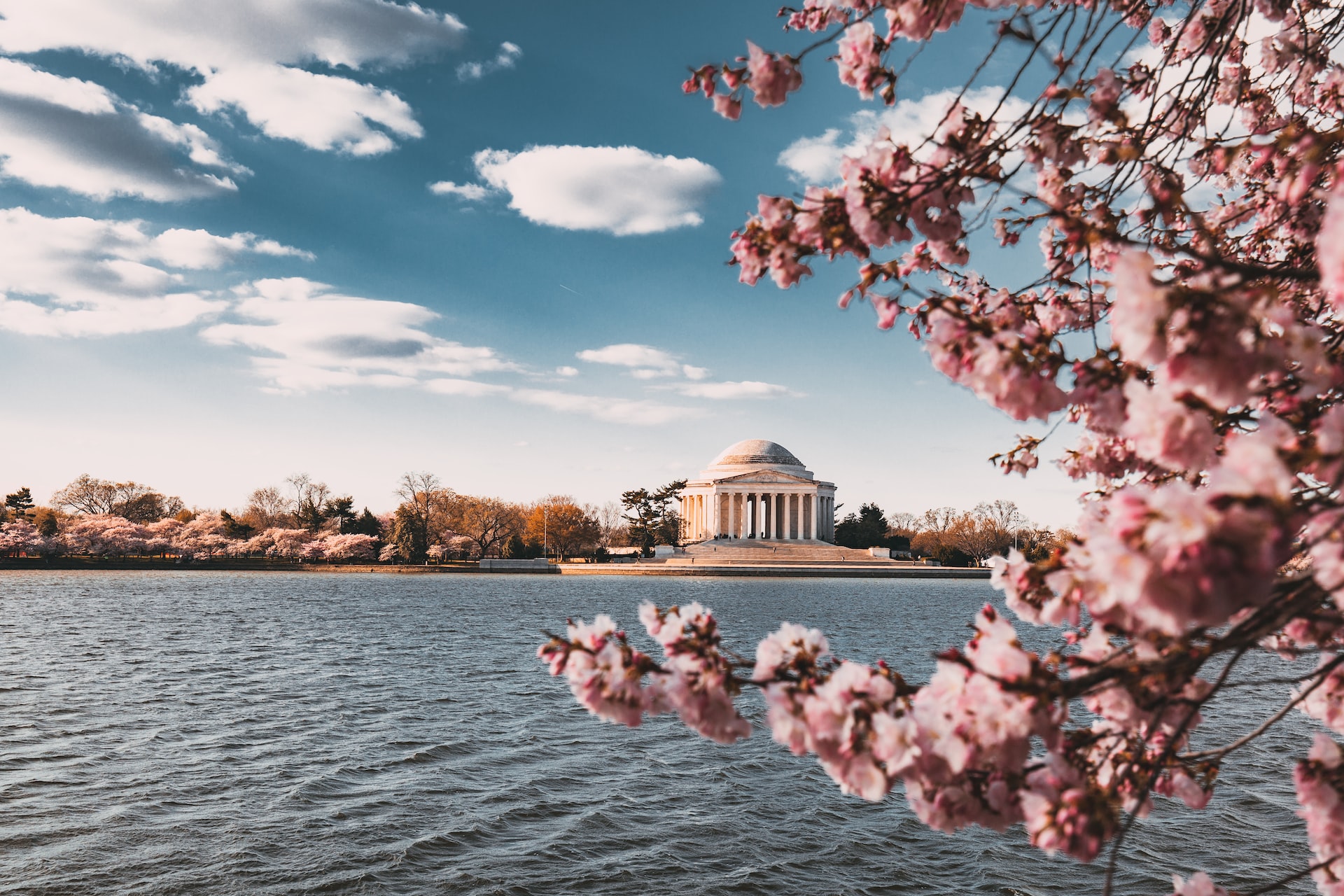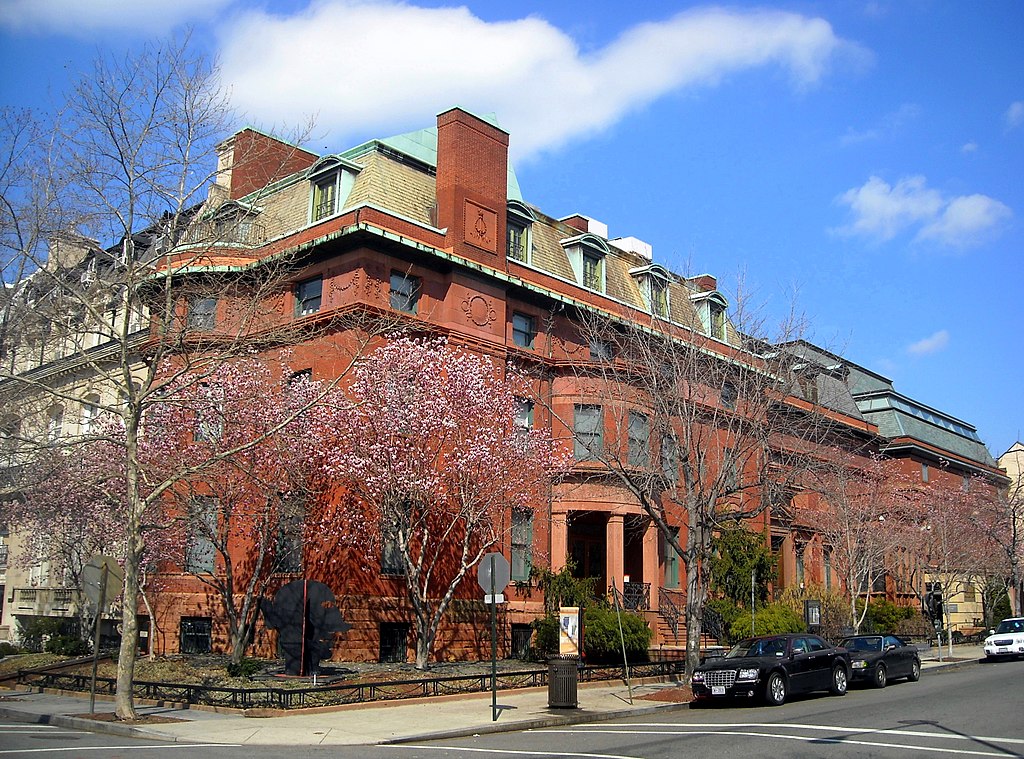 Lincoln Memorial
See the Lincoln statue and read his wise words at the memorial to Abraham Lincoln's life and work. Turn around to look outside and you'll be greeted with a view of the Lincoln Memorial Reflecting Pool and the Washington Monument in the distance.
Washington Monument
The tallest building in the district, the Washington Monument stands at an impressive 555ft. There is an elevator that takes you to an observation deck that offers incredible views of the city.
Smithsonian Museums in the National Mall
There are 11 Smithsonian museums and galleries in the National Mall. These include the African American Museums, the Air and Space Museum, the Smithsonian Castle and the Natural History Museum. There's a bit of everything here and it's all worth seeing!
Smithsonian National Zoological Park
The complex of Smithsonian museums and educational institutions goes beyond the National Mall. Part of this complex is the National Zoological Park, located next to Woodley Park-Zoo Metro station. The Smithsonian Zoo is well known for its conservation efforts and the park is an excellent day out, especially for families with children.
Vietnam Veterans Memorial
This memorial honours the thousands of men and women who lost their lives in the Vietnam War. This wall of names is a remarkable and sobering sight, situated close to the Washington Monument.
Martin Luther King Jr. Memorial
The large sculpture of Martin Luther King Jr. is a monument to the incredible leader of the Civil Rights Movement. His inspiring words are carved in to the memorial and on the North Wall close by.
Arlington National Cemetery
A cemetery is an unusual pick for a sightseeing holiday but Arlington National Cemetery is a very special and moving place. Here you'll find graves of previous Presidents like George Washington and every hour on the hour is the Changing of the Guard. You can also see the eternal flame that marks John F Kennedy's grave.
International Spy Museum
The name alone is enough to inspire anyone to visit. But just in case you need further convincing, this museum is home to exhibits on what it means to be a real-life spy as well as an interactive experience that lets you become a spy yourself!
Ford's Theatre
Ford's Theatre is famous for being the location of Lincoln's assassination. The official website features lots of information about the event as well as a virtual tour of where it happened. Ford's Theatre is still a working theatre and puts on plays that explore the American experience. Find out about current and up-coming performances on their website.
The White House
Arguably the most famous landmark in America is the White House. The building can be viewed from the outside but if you want a tour of the inside you will need to submit a request with your Member of Congress. If you're a foreign visitor you will have to get in touch with your country's embassy in Washington for assistance with this.
Kreeger Museum
This museum is housed in a spectacular 1963 International Style structure constructed by American architect Philip Johnson. It is one of DC's top attractions for architecture enthusiasts and those interested in 20th-century art. Artworks from David and Carem Kreeger's elite private collection are on show inside.
Jefferson Memorial
The elegantly dome-shaped, white-marble Thomas Jefferson Memorial is dedicated to the life and works of the man himself, who was a gifted builder, political thinker, and, most notably, the third President of the United States.
Phillips Collection
Founded in 1921, the nation's first contemporary art museum is home to a modest but superb collection of American and European masterpieces. Highlights include works by Picasso, Gauguin, Van Gogh, Matisse, and many other legendary artists, as well as Renoir's Luncheon of the Boating Party.
Using the Washington DC metro
The Washington D.C. Metro is a rapid transit system serving the Washington metropolitan area of the United States. It is operated by the Washington Metropolitan Area Transit Authority (WMATA), which also operates Metrobus and Metrorail services under the same name. Opened in 1976, the network now includes six lines, 97 stations, and 129 miles of track. With links to Ronald Reagan airport, the Smithsonian and the White House, it's a quick way to travel between the city's well-known landmarks.
Getting around on the Washington DC metro
If you're going to be seeing Washington DC's famous landmarks and tourist hotspots, you're going to need a map of the metro. Download our free Mapway app for a free map of the Washington DC metro that's clear and easy to read (the Mapway app also includes all our other cities!), the app is available on iOS and Android. The route planner is also really useful to see the best route options and how long each journey will take. It also works offline so no need to worry about Wifi and data.
Tickets and the SmarTrip card
Washington D.C. metro tickets can be purchased in several ways:
At station fare vending machines
Via the Metro's mobile app "WMATA"
At station sales offices (limited hours)
From a Metro SmarTrip card
The Washington DC Metro became completely paperless in 2016 which means no more paper tickets.
To use the Metro you now have to use the SmarTrip app or a card, WMATA's rechargeable plastic card.
Where to buy a SmarTrip card
It's really easy to get hold of a SmarTrip card. You can order one online from the WMATA website. You can buy them from Metro offices and retail stores like CVS or GIANT.
You can also get SmarTrip Cards from the ticket machines in Metro stations. If you're buying multiple cards at once, look for the blue machines.
Fares
SmarTrip Cards are $2 each but you will also want to add a large enough amount of money to cover your fare. The cost of a one-way fare can be different depending on the stations you are travelling between and the time of day. The Metrorail Fares have a minimum and maximum cost that can help you decide how much to put on to your SmarTrip Card. These are:
Peak SmarTrip Fares
$2.25 – minimum
$6.00 – maximum
Off-Peak SmarTrip Fares
$2.00 – minimum
$3.85 – maximum
Peak hours start with the first train and end at 9:30am. In the afternoon Peak hours are 3pm to 7pm.
For more specific prices, all Metro stations have the useful addition of a fare board so you can see how much your journey will cost depending on which station you're travelling to. The price will also vary depending on whether you're travelling during peak hours or not.
If you're transferring between Rail and Bus, make sure to use the same SmarTrip card because your fare will be reduced.
Operating hours
Metro trains run at fixed intervals, based on the line, time, and day, as shown below. Scheduled departures vary per station. Please be sure to check the opening and closing times for your stations.
Monday to Thursday – 05:00 to 00:00
Friday – 05:00 to 01:00 (the next day)
Saturday – 07:00 to 01:00 (the next day)
Sunday – 07:00 to 00:00
The weekday morning rush hour starts at opening and lasts until 9:30am. The afternoon rush hour is 3pm to 7pm. If it's possible, try to avoid these times or you'll be stuck in the crowds.
Accessibility
There are many ways in which the Washington D.C. metro is accessible including:
Elevators and escalators at all stations
Audio announcements and visual displays in trains and stations
Gap fillers on all trains to bridge the gap between the train and platform
Braille signs and tactile platform edging
Priority seating for people with disabilities
Wheelchair ramps and designated seating for people using wheelchairs
Accessible fare vending machines
Audio Assistance available through the WMATA customer service centre.
If you require more information on the Metro's accessibility features, the WMATA has a page dedicated to this.
If you are travelling with children, please note that each passenger of the metro must pay a fare; however, two children under age five may travel free with a paying passenger.
Etiquette and rules
Passengers are not allowed to eat or drink on the Washington DC Metro. This isn't just about good manners, it's actually illegal to do so and Metro Transit Police can even make arrests if they spot you doing it. The WMATA has a page dedicated to Metrorail Rules and Manners.
Pets aren't allowed on the metro but there are a couple of exceptions. Service dogs and pets in secure containers are both fine.
How to travel from Ronald Reagan National Airport
The Ronald Reagan National Airport actually has a station on the metro, making it really convenient to get to anywhere in the city. You can find it in the Mapway app, simply search "airport".
How to travel from Washington Dulles International Airport
To get to Washington DC from Dulles International Airport, follow signs in the airport for Washington Dulles International Airport station. From here take the grey line which connects with stops in the city centre.
Other public transport
Metrobus
The WMATA runs a bus service called Metrobus (Washington really likes the word "Metro"). These grey and red buses have 325 routes across the Washington DC area. They stop at most Metrorail stations and accept the SmarTrip cards making them a convenient option for onward travel. Cash payments are accepted on most routes but must be made with exact change.
DC Circulator
The Circulator buses are a cheap way to visit Washington DC's attractions. They operate a service similar to a shuttle bus and the fare is just $1. There are 6 routes:
Dupont Circle – Georgetown – Rosslyn
Georgetown – Union Station
Woodley Park – Adams Morgan – McPherson Square Metro
Union Station – Navy Yard Metro
Potomac Avenue Metro – Skyland via Barracks Row
National Mall Route
Confusingly the Circulator buses are also red and grey so look out for the name "Circulator" on the bus.
DC Streetcar
A fairly new addition to the city, the DC Streetcar started service in 2016. The DC Streetcar travels between Union station and Oklahoma Ave NE & Benning Rd NE. It's worth using when you can, not just because it's a new service but because it's currently free to ride!
Taxis
Taxis are common in central Washington and you can hail a cab if the light on the roof is on. Fares start at about $3.50 and then go up at roughly $2.16 per mile.