;
An easier way to get around the Shanghai Metro.
Shanghai is a huge city with a metro system to match. There are 364 stations and 14 lines with more and more being added to this rapidly growing network. It's enough to make your head spin! But not to worry, because Shanghai Metro Map is the ultimate transport app, here to guide you to wherever you need to go.
Clear Bilingual Map
We've taken the official Shanghai metro map and made a few tweaks to help people from all around the world travel with ease. We've given more space to the central part of the map to make it easier to read all of the different station names which are in both Simplified Chinese and English.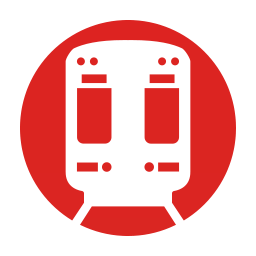 Journey Planner
When you look at a metro map it's not always obvious which route is the best. That's what the Shanghai Metro journey planner is for. Tell it your start and end points and Shanghai Metro will find you both the quickest route or the route with the least number of changes. Then it's your choice which one to use.
– Did you know –
Single tickets are returned at the end of the journey to be recycled back in to the system.
Step-By-Step Guides
Go from a concerned traveller to a metro expert thanks to Shanghai Metro's guides and information. See every step of the journey on the map and know how long the route will take, how many stations you pass through and how many changes you need to make.
Nearest Station
Save time and let Shanghai Metro find your closest station with the Locate Me button. Wherever you are in the city just tap and the app will automatically show you which is your nearest station. It's the quickest and easiest way to start your journey and it's great for when you can't quite figure out where on the metro map you are.
– Travel Tip –
Want to keep your metro ticket as a souvenir? You can but you'll need to buy the special Souvenir Tickets which are returned at the end of your journey.
Shanghai Metro review on iTunes
★★★★★
Great app. Works Nicely!
KriPUT | 8th October 2017
Shanghai Metro review on iTunes
★★★★
Really good!
Gighighi | 23rd September 2017
Shanghai Metro review on iTunes
★★★★★
best metro app for Shanghai. Must have application for any foreigner as well as locals
Zenthox | 31st July 2017
– Did you know –
On the metro trains there are screens that display the name of the next station so you don't need to keep frantically peering out of the window.
– Travel Tip –
When going through the turnstiles the card reader will always be on your right. Hold your ticket over the round card reader to go through and you will be shown the value of your ticket.
Additional Features
Walking Routes
Did you know some stations are so far apart on the Shanghai Metro it's much quicker to walk! This handy map overlay is a great shortcut.
Favourite Routes
Save any of your favourite routes and access them in the menu when on the go.