;
The easiest way to get around is using the Singapore Metro app.
See all the sights without ever worrying how you're going to get there. Plan routes and use your recents for quick access again and again. Singapore Metro does the hard work so you just need to worry about where you want to go next.
Tap, tap, tap!
Pan and zoom your way across Singapore with ease using our simple, interactive maps. We'll even show your route on the map.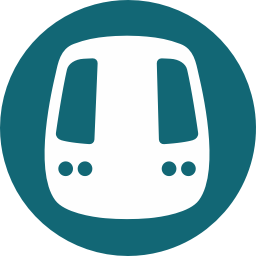 Plan journeys, sharpish
Search for stations and find your way using the world's fastest route planner.
What's New
We've rebuilt the app from the ground up!
Have a play with our super maps, now featuring all the bells and whistles that will help you get where you're going faster and easier than before.
No internet? No problem
Always up-to-date maps even work offline
Singapore Metro review on iOS
★★★★★ Like it so much. Recommend this app, very useful during Singapore trip.
Aegeus62 | 28th May 2016
Singapore Metro review on iOS
★★★★★ Great app and very helpful for planning your way around.
Noel M | 3rd October 2015
Singapore Metro review on iOS
★★★★★ 实用  非常方便、实用。
远郊姐 | 17th January 2014
– Travel Tip –
If you plan on using the metro several times a day, there is a Singapore Tourist Pass that will allow unlimited travel for one, two or three days.
– Did You Know? –
The first MRT station to be completed was Toa Payoh in 1985 which then opened in 1987 when the first phase of the North South Line was finished.
Additional Features
Singapore Metro VIP
Did you know we offer a premium service? Subscribe or make a one-off payment in the app to gain access to:
An ad-free experience – Proper VIP treatment, with no ads, ever
Priority support – Problem with the app? We'll be there to help you out