;
Travel the Toronto Subway with confidence.
Take our clear, concise and fully interactive map and step-by-step guides and you've got an app that can take you from a coffee shop at Bathurst to the Hockey Game near Union Station without ever feeling lost. The journey planner takes the guess work out of finding a route, showing you where to change and how long it will take you to get there. Our transport app gives you all of the help you need when navigating the Toronto Subway, so download today for free!
Tap, tap, tap!
Pan and zoom your way across Toronto with ease using our simple, interactive maps. We'll even show your route on the map.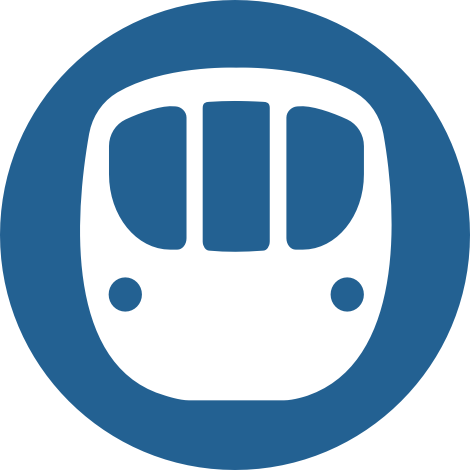 Plan journeys, sharpish
Search for stations and find your way using the world's fastest route planner.
– Did you know? –
The Toronto Subway opened on 30 March 1954, making it Canada's first subway. Since then, it has grown from a single, 12-station line running 7.4 km beneath Yonge Street to a four-line system encompassing 75 stations over 76.9 km.
Step-By-Step Guides
There's no need to go looking for maps on the train and in the stations – everything you need is available in one handy app. The journey planner contains step-by-step guides on a clean and fully interactive map. Highlighting the changes you'll be using so you know exactly when to get off the train.
– Did you know? –
The mysterious geometrical symbols on station platforms have important purposes. The red circle helps the driver position the train properly in the station, while the green circle(s) are used by the crew member operating the doors as part of a 'point and acknowledge' system to prevent the doors opening before the train has stopped.
What's new?
We've rebuilt the app from the ground up, and can't wait to show you what we've been busy working on.
Have a play with our super maps, now featuring all the bells and whistles that will help you get where you're going faster and easier than before.
– Did You Know? –
Journeys on the subway, buses and streetcars can be paid using the TTC token which looks like a small coin and works out cheaper than paying in cash. However you have to buy 3 or more at a time.
– Travel Tip –
Single journeys cost the same amount regardless of length even if you are transferring from the subway to a streetcar. Pick up a paper transfer ticket on the way into the subway then show this to the bus or streetcar driver to avoid paying another fare.
Additional Features
Toronto Subway Premium
Did you know we offer a premium service? Subscribe or make a one-off payment in the app to gain access to:
An ad-free experience – Proper VIP treatment, with no ads, ever
Priority support – Problem with the app? We'll be there to help you out