;
Tyne and Wear Metro is the navigation app that makes travelling by Metro in Tyne and Wear simple
From the Gateshead Millennium Bridge to Whitley Bay, cheering on the Toon Army or rooting for The Black Cats, whether you're a Tyne and Wear native on your commute to work or sightseeing fresh from Newcastle International Airport we'll show you the best way to get where you're going across Newcastle, Tyneside, Gateshead and Sunderland. We make taking the Metro easy. You'll be a POP card tapping pro in no time
Tap, tap, tap!
Pan and zoom your way across Tyne and Wear with ease using our simple, interactive maps. We'll even show your route on the map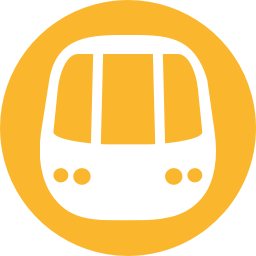 Plan journeys, sharpish
Search for stations and find your way using the world's fastest route planner
What's New
We've rebuilt the app from the ground up!
Have a play with our super maps, now featuring all the bells and whistles that will help you get where you're going faster and easier than before.
Step-By-Step Guides
Every journey comes with a complete summary showing you how many changes there are and how long it will take you, so you'll never be late again. You'll never feel lost either thanks to Tyne and Wear Metro's guides that take you step-by-step through your route on the metro map, highlighting changes.
Tube Map London Underground review on iTunes
★★★★★
Very handy Underground app.
Never go to London without this app.
Robroy060 | 6th December 2021
Tube Map London Underground review on iTunes
Best App ?????
Amir Haqani | 17th October 2019
Tube Map London Underground review on iTunes
★★★★★
5⭐️ App! Great for beating the rush with Exits and Walkways! Superb! 5⭐️
Che@pFish | 23rd April 2018
– Travel Tip –
Trains run about every 10 – 12 minutes, so if you miss your train, you shouldn't have too long to wait for the next one.
Did you know?
We're the world's number one for transit apps, check out our world-famous Tube Map London, New York Subway Map and Paris Metro Map apps today.
Additional Features
Tyne and Wear Premium
Did you know we offer a premium service? Subscribe or make a one-off payment in the app to gain access to:
An ad-free experience – Proper VIP treatment, with no ads, ever
Priority support – Problem with the app? We'll be there to help you out