Back to blog
Some people associate Autumn with the golden leaves, others with Halloween but many in fact make the season synonymous with Oktoberfest, the largest folk (and yes beer) festival in the world!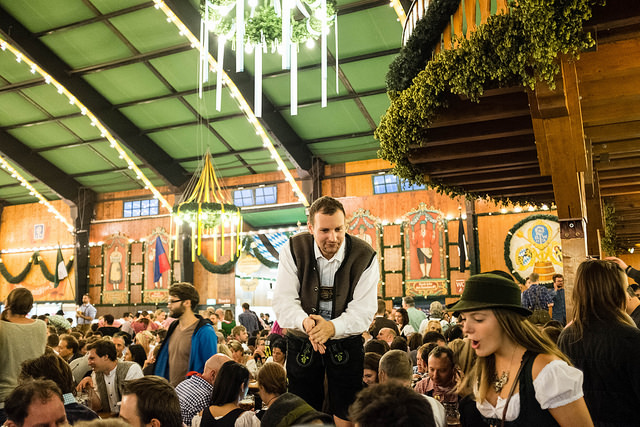 What is Oktoberfest exactly?
It originated in 1810 Germany, after Crown Prince Ludwig married Princess Therese von Sachsen-Hildburghausen, all the citizens of Munich were invited to celebrate the wedding in Bavarian style with whole-hearted food, drink, energetic parades and horse races. Now, entering its 184
th
year, Oktoberfest has evolved into an annual folk festival in Munich attracting over 6 million visitors and where over 7 million litres of beer are consumed. During the 16-day celebration, it is commonplace to be able to eat a stunning array of foods, enjoy amusement rides, consume bountiful amounts of traditional beer and immerse yourself in German culture with traditional outfits. Although the main festival takes place in Munich, many other German cities join in on the fun as well. Here's our lowdown on 3 of Germany's biggest Oktoberfest festivals.
Oktoberfest in Munich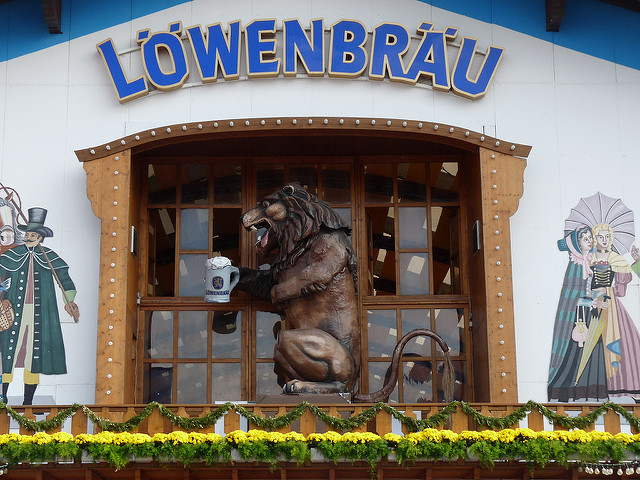 For culture buffs, the original Oktoberfest celebration in Munich is the place to experience a microcosm of German celebrations. The opening ceremony will take place on the
16th September 2017
to mark the start of the festival which is scheduled to finish on
3rd October 2017
. As is tradition, the Mayor of Munich will do the honours by tapping the first keg of Oktoberfest beer and kick off the beer-drinking festivities. It is the event for the quintessential foodie too with a unique set of edible treats ranging from smoked sausages, sauerkraut to novel snacks such as oversized pretzels and gingerbread cookies with personalised messages. Even families can enjoy the vibrant occasion on the festival grounds with 6 new rides arriving this year from the "Voodoo Jumper" to the "Märchenlandexpress", there is something for thrill-seekers and kids to enjoy.
The Routes to Get there via Munich's Metro
S-Bahn:
S1, S2, S3, S4, S5, S6, S7 or S8 to Hackerbrücke S7 and S20 to Heimeranplatz, and then U4 or U5 to station Theresienwiese or Schwanthalerhöhe
U-Bahn:
U3 or U6 to Goetheplatz or Poccistraße U4 or U5 to Theresienwiese or Schwanthalerhöhe You'll also be happy to know that in anticipation of increased usage, during Oktoberfest there are more frequent subway trains and buses.
Station(s) To Avoid
However, the "Theresienwiese" station is the busiest and has a tendency to overcrowd so it's advisable to try other nearby stations. Schwanthalerhöhe and Hauptbahnhof are both within walking distance.
For help navigating the S-Bahn and U-Bahn download Munich Metro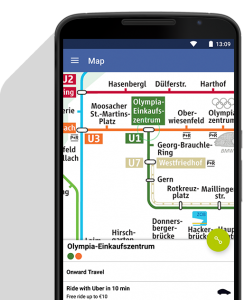 Oktoberfest in Berlin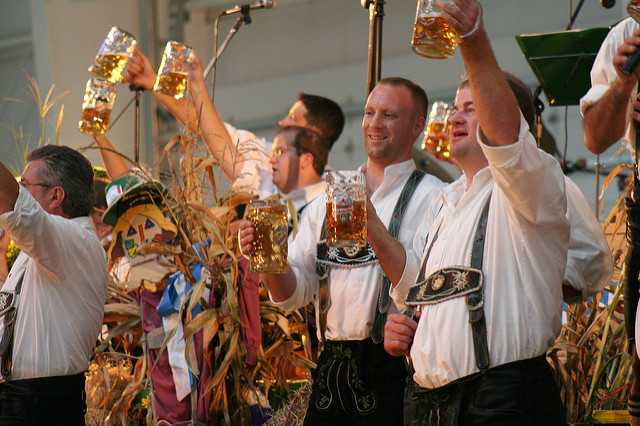 It may not be as extravagant and as comprehensive as in Munich, but Oktoberfest in Berlin still has lots to offer. It's traditionally a great exhibition of the occasion with food and family fun. Celebrated here since 1949, the event is located at Kurt-Schumacher-Damm and runs from the 22
nd
September up until the 15
th
October 2017. With a brass band, fairground rides, similar typical food specialties such as pork knuckles in addition to the trademark beer – Oktoberfest Berlin gives locals and fans of the occasion the Bavarian experience in Berlin.
The Routes to Get there via the Berlin Metro:
U7 to Jakob-Kaiser-Platz and then one of the buses X21, M21 or 128. Alternatively U6 to Kurt-Schumacher-Platz and the same buses from there.
For help navigating the S-Bahn and U-Bahn download Berlin Subway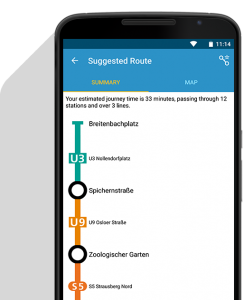 Oktoberfest in Hamburg
The Bergedorf Oktoberfest in Hamburg takes place this weekend between the 15
th
and 17
th
September 2017. The city is over 400 miles away from the festivities in Munich so it is unsurprising that Hamburg want to bring that Bavarian spirit to the Elbe River with their very own festival. With a procession, an abundance of folk music and a high-catching firework display the Bergedorf Oktoberfest is an explosion of vibrancy and culture.
The Routes To Get There via the Hamburg U-Bahn and S-Bahn:
The S21 line to Bergedorf station. Once at Bergedorf station, you can get to Hamburg's Oktoberfest via two different methods.
Continue by Bus:
Take the bus lines 124, 327 or 4400 to the Lehfeld stop. From there you walk around 350m to Curslacker Neuer Deich and continue north to arrive at the destination.
Continue on Foot:
On leaving the station follow Johann-Meyer-Straße approximately 160m to the southeast, then turn right onto Serrahnstraße and follow for around 100m. Turn right again onto Kampdeich, follow for about 220m and turn left onto Dietrich-Schreyge-Straße by which you will arrive at the venue.
For help navigating the S-Bahn and U-Bahn download Hamburg Metro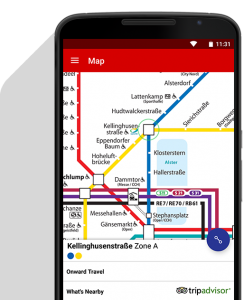 Oktoberfest is also celebrated in other places around the world such as New York and London. So no matter where you are there's bound to be some exciting events going on. So have fun and "Oans, zwoa, g'suffa!" Image Credits: Oktoberfest by Davidlohr Bueso via
Flickr
Löwenbräu Oktoberfest Tent: Munich by Ethan Prater via
Flickr
Oktoberfest via
Flickr
Oktoberfest in Munich: pretzel bakery via
Flickr
Back to blog