Back to blog
Transport for London (TfL) has created a Walking Tube Map and it's the best thing for anyone kick-starting new healthy habits or looking to save money on London Underground tickets. The
benefits of walking
are huge. It can help reduce the risk of heart disease, improve your mental health, help you sleep better and in some cases walking is more effective than running. The best part is that walking is one of the easiest bits of exercise to fit in to your daily life. Which is why TfL's Walking Tube Map is so valuable. The Walking Tube Map reveals how long it takes to walk between Tube stops instead of using the Underground. For example, Baker Street to Regent's Park is just a 10 minute journey. The Tube map itself is infamous for playing with geography and so it can sometimes be surprising to see just how close some stations are to each other.
If you're thinking of fitting more walking in during a commute, just half an hour for 5 days in a week is enough to get the health benefits. This can easily be achieved by getting off a stop or two early and doing the same when you get home. For example if you had to get to Chancery Lane for work every day and travelled from East London, get off at St. Paul's instead. That's 14 minutes of walking in the morning and 14 minutes when you travelled in the other direction.
Update
TfL has expanded its walking Tube Map to include Zone 3 and select railway stations. You can now see how long it takes to walk from Wimbledon to station to Wimbledon park (28 minutes). Or how long it takes to get from Seven Sisters to Tottenham Hale (19 minutes). After the release of the first map we learned just how close stations in central London can be. But we're surprised by how much of the Tube Map can be walked even once you get to Zone 3. If you would like to see the original PDF of TfL's Walking Zone 3 Tube Map, you can find it
here
.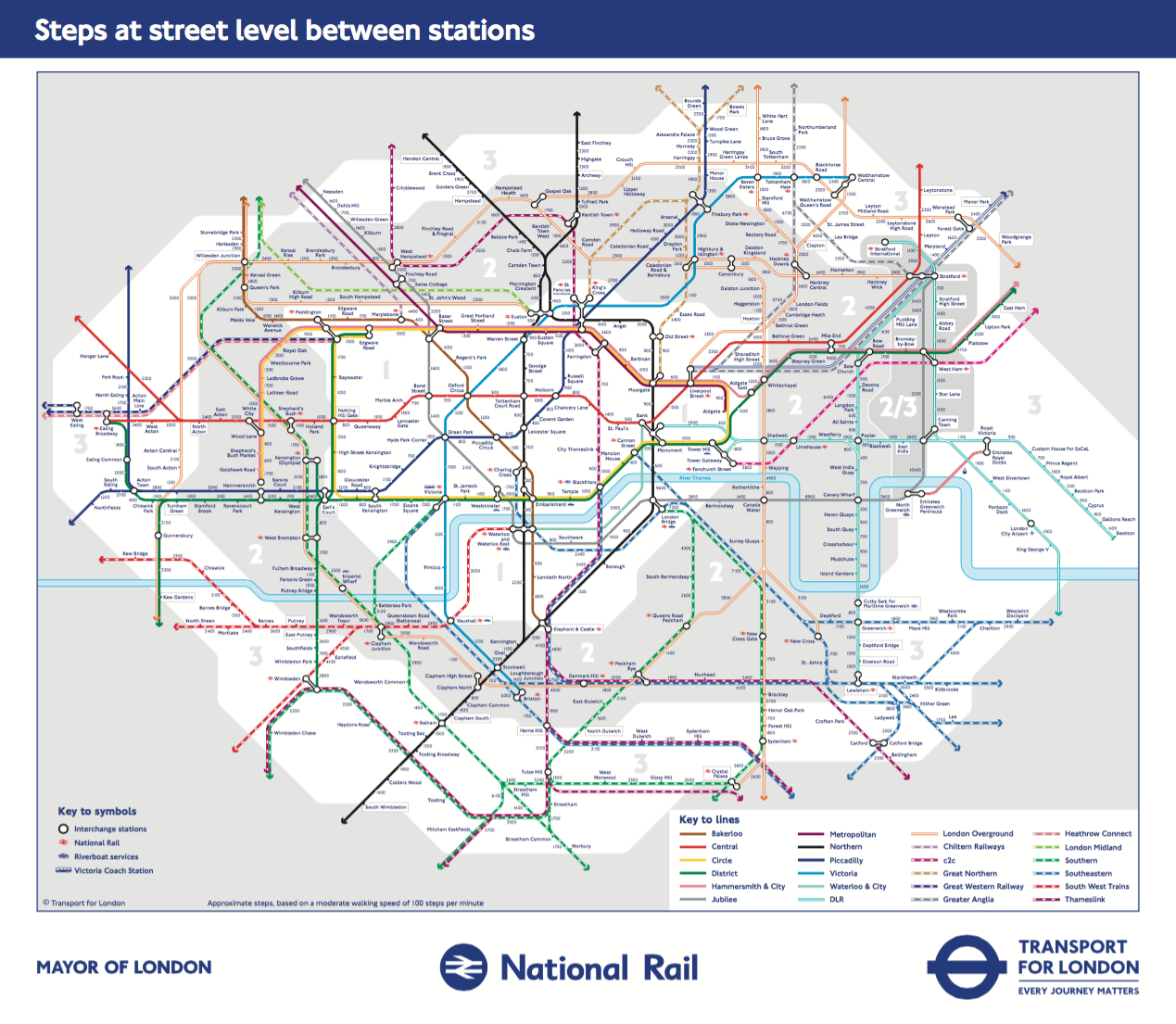 There are also lots of other walking shortcuts between lines that can help you get those steps in AND save you time on your commute. Which is where the TfL walking times guide comes in. The walking tube times guide selects a number of journeys between London Underground stations on different lines then shows the walking time and step count for each.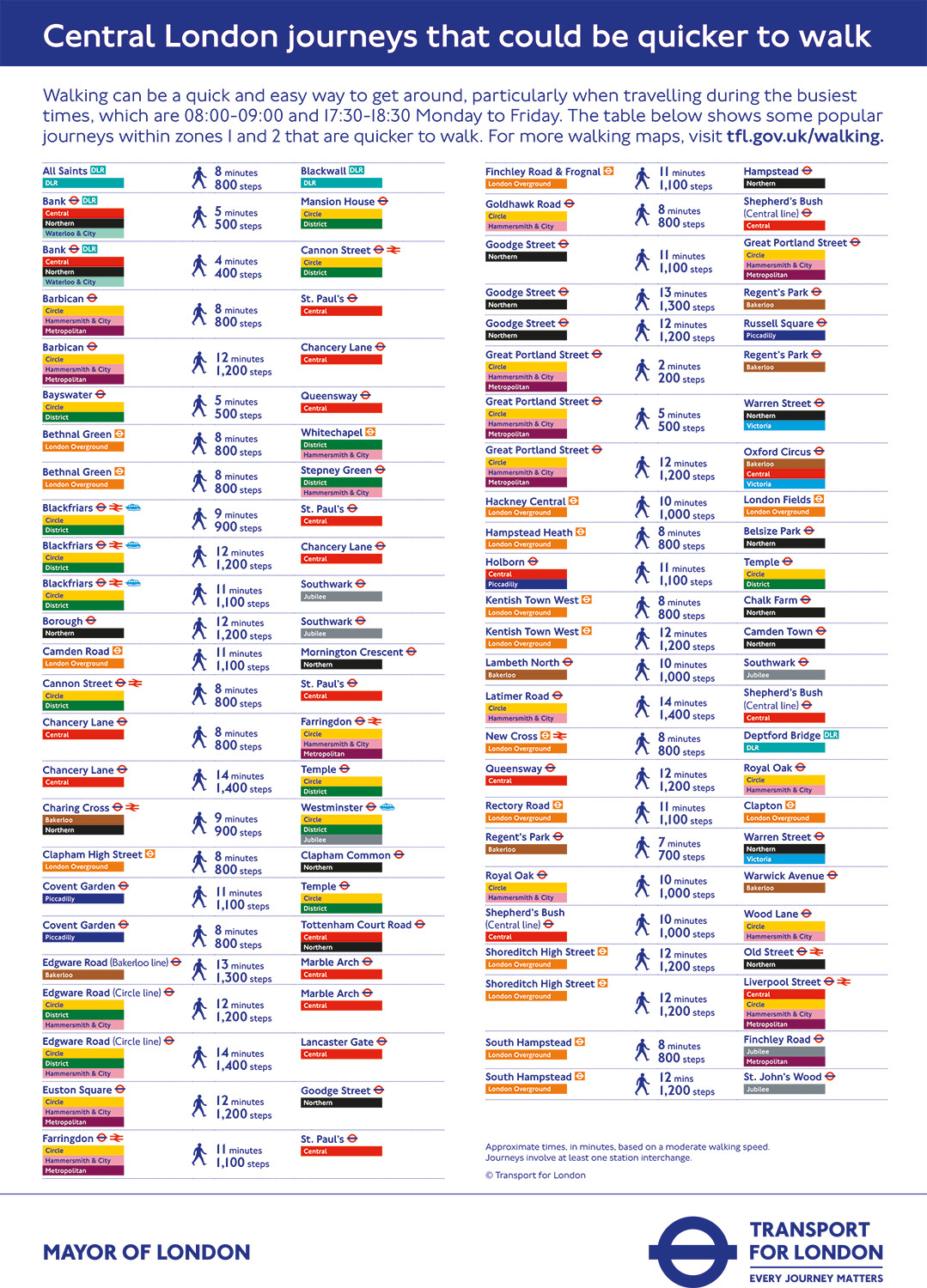 Again, the warped geography of the Tube map can make some stations appear further than they actually are. For example, Goodge Street to Great Portland Street looks like it could be a bit far to walk when in fact it's just an 11-minute journey. With the Walking Tube Map and the TfL journey times guide, you've got everything you need for a healthier routine. But if you want a useful guide for when you're on-the-move, give Tube Map's Walking Shortcuts feature a try.
Download Tube Map for free on iOS or Android.
Back to blog