Back to blog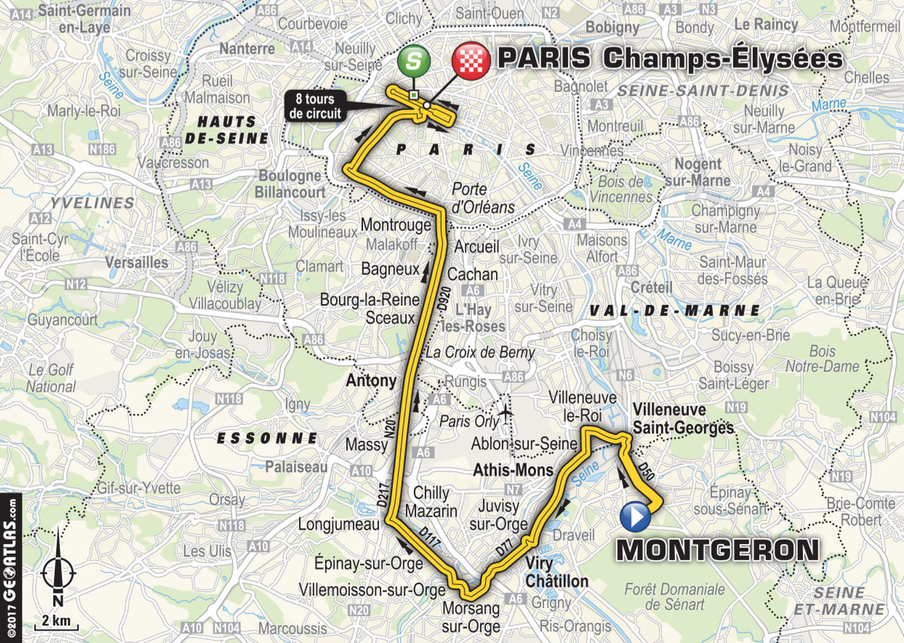 Le Tour de France, one of the biggest sporting events of the year is almost at an end. On July 23 riders from around the world will be cycling in to Paris for the final stage of the competition.
The route in to Paris can vary year on year but the end is always the same. Riders will take multiple laps up and down the Champs-Élysées before finally crossing the finish line.
If you are planning a visit to watch the final stage the Paris metro will be the easiest way of getting to the action.
Closest metro stations to le Tour de France final stage
Champs-Elysées – Clemenceau
Charles de Gaulle Étoile*
Concorde
Franklin D. Roosevelt*
Gare du Musée d'Orsay (RER)
George V*
Palaos Royal Musée du Louvre
Pont Neuf
Pyramides
Saint-Philippe-de-Roule
Ternes
*These stations may close during the event.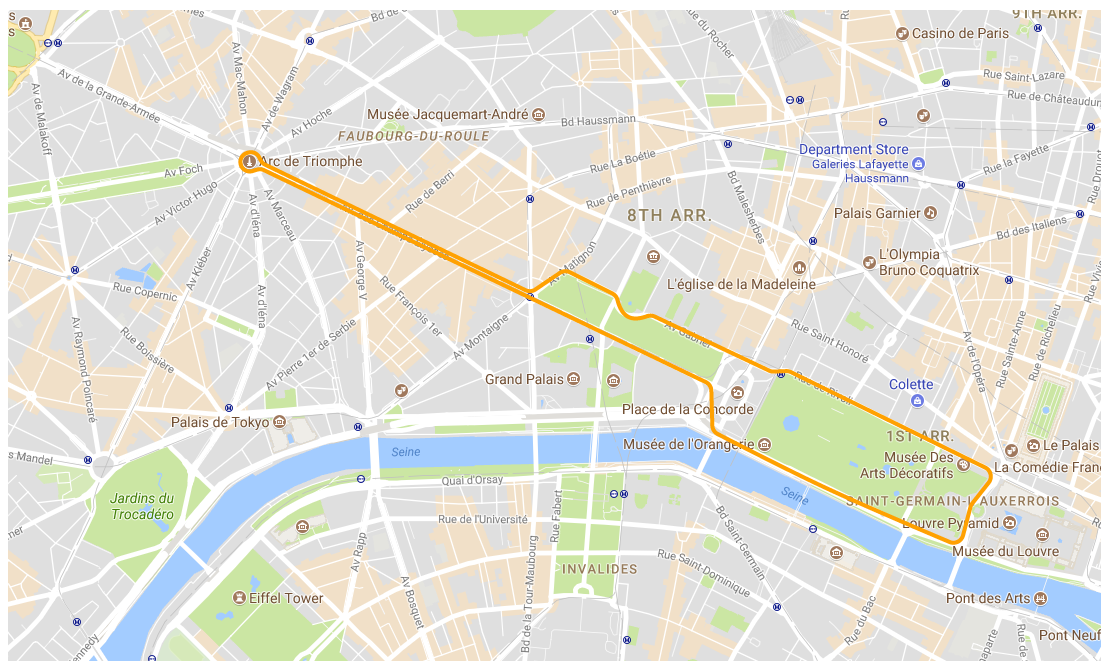 Top tips for enjoying le Tour de France
Arrive early
Get there early to scope out a good viewing spot. It's also worth double checking the final stage schedule so you know roughly when the riders are going to show up.
Be aware of closed Metro stations
If you arrive early you won't have too much to worry about, but stations along the Champs-Élysées will close for part of the day. Stations that could be affected by closures are Charles de Gaulle Étoile, Franklin D. Roosevelt and George V.
Don't get stuck on the wrong side of the road
There are some sections of the circuit where you can cross from one side of the road to another but these are few and far between. So choose your viewing point carefully and consider things like how easy it is to get to the metro or find a bathroom.
Check the weather report
In July Paris typically has a lot of nice weather but rain isn't unheard of. Look ahead so you know whether to pack sun cream or a waterproof jacket.
Head for the Jardin des Tuileries
The crowds are a bit quieter at the sections of the circuit around Jardin des Tuileries. You'll also get a really great view of the riders.
Plan your journey in Paris Metro
The easiest way to plan your journey on the day is to use the Paris Metro app. It features the official RATP map and will find the quickest route for you. You can even use the journey planner when you're offline, so there's no worrying about using phone data.
Don't have Paris Metro? Download for free now on iOS and Android.
Back to blog