Back to blog
The Virgin Money London Marathon (or VMLM for short) takes place on Sunday 22nd April 2018. It's one of the biggest sporting events in the capital and even the world. 40,000 runners took part in 2017 and the number of spectators was an incredible 800,000!
There will be lots of road closures so knowing how to get around London on the day will be essential whether you're a spectator or just trying to get home.
The London Marathon Race Route
The starting lines for the London Marathon are close to Blackheath train station. The first section of the route makes its way to Woolwich before heading almost back on itself.
The second section involves a crossing at Tower Bridge and then goes towards Canary Wharf and continues into a loop around the Isle of Dogs.
The final stretch follows the Thames to Westminster, continues past Buckingham Palace and ends at St James's Park.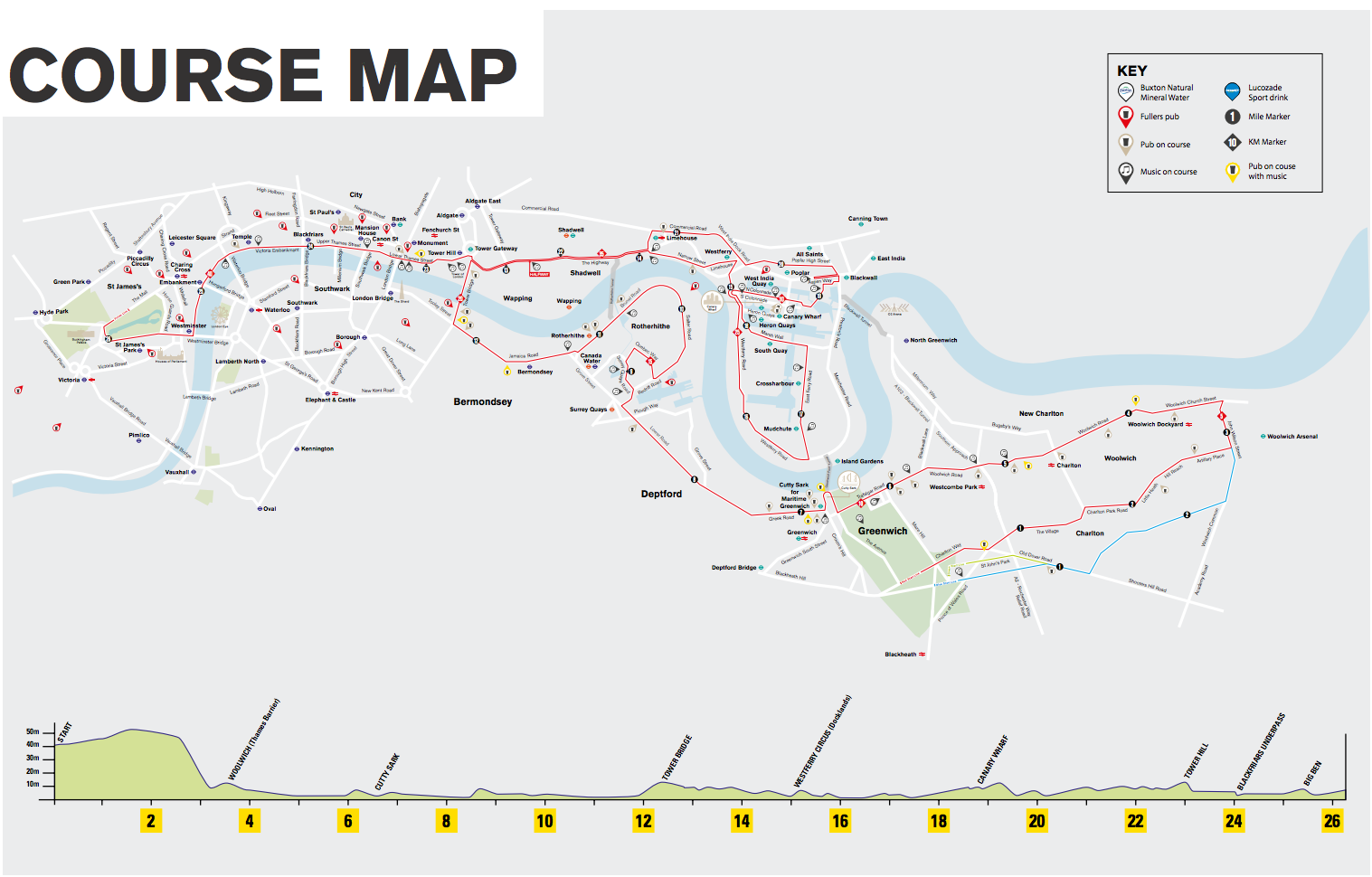 Getting the Train to the Starting Line
For most of the race route and spectator spots, getting around for the London marathon is easy to do by Tube and DLR. But if you want to save yourself a 25-minute walk to the starting lines, you'll want to get a National Rail train to Blackheath station.
You can get to Blackheath station by taking the DLR to Lewisham and then take the Southeastern train one stop further. Alternatively, you get a Southeastern train from Charing Cross or Victoria.
Taking the Tube
There will be a large number of road closures during the London Marathon so using the London Underground will be the most convenient way to travel on the day. However, there are still a few considerations if you're taking the Tube.
The stations marked on the Tube Map below will be busier than normal. These include Blackfriars, Canada Water, Canary Wharf, Charing Cross, Embankment, Green Park, London Bridge, Mansion House, St James's Park, Tower Hill/ Tower Gateway, Temple and Westminster.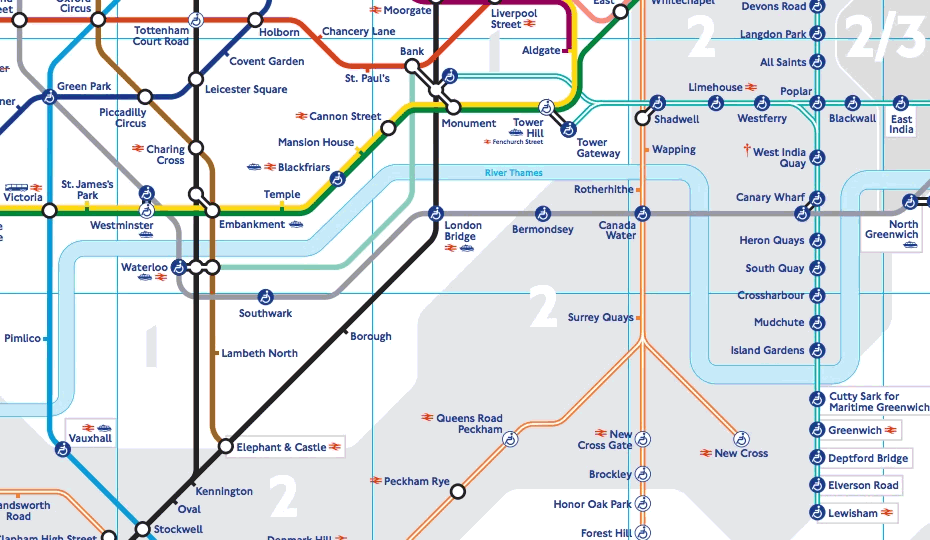 For a static version of the busy stations map, you can find it here.
If you're going to spectate near the Thames, the best stations to use are Victoria, Leicester Square and St Paul's.
Although it might not look it on the Tube Map, the walk from St Paul's to Mansion House is just 5 minutes!
Getting up extra early to get a good spot? Don't forget the Night Tube will have been running so chances are, you won't have to worry about what times the Tube trains start. Victoria, Leicester Square and St Paul's are all on the Night Tube service.
To plan a journey using realtime information or to check the latest Night Tube map, use Tube Map, a free app for the London Underground.
Catching a Bus
During the London Marathon, a number of road closures will be in effect. Because of this, buses that run on or near the marathon route will be diverted or terminate early. These are the bus routes that will be affected:
1, 3, 11, 12, 15, 24, 25, 29, 42, 47, 51, 53, 54, 78, 87, 88, 89, 91, 96, 99, 100, 108, 115, 122, 129, 132, 148, 159, 161, 177, 178, 180, 188, 199, 202, 211, 225, 244, 277, 286, 291, 341, 343, 344, 380, 381, 386, 422, 453, 469, 472, 486, C10, D3, D6, D7, D8, P12, RV1
Use Bus Times London on the day to plan your journey and check live bus times. The app is available for free on iOS and Android.
(Not) Driving
As we've mentioned already there will be a large number of road closures. You can get more details on this on the official VMLM website here. Our recommendation would be to leave the car at home and use public transport.
Travelling for free during the London Marathon
If you're a marathon runner, race official or on-duty St John Ambulance volunteer, you can travel for free on the Tube, London Buses, London Overground, DLR and Trams. You will need to show your race number, official course pass or tabard to be let through the ticket barrier.
However you choose to get there, give yourself plenty of extra travel time. We've covered everything you need to know but there can always be unexpected changes on the day. For the latest live information, check the Line Status in Tube Map and/ or look out for bus route information in Bus Times London.
Race route image via the official Virgin Money London Marathon website.
Back to blog