A travel guide to
London.
Known for
Red buses, the Shard, food markets, Big Ben, the London Underground…
This is
London

.

London is a city known around the world for its famous landmarks, rich history and wide variety of things to do. You could live in London for years and still keep discovering new sights and experiences. Which is why we've put together the ultimate London travel guide.

Our guide includes what the weather's like, how to use the London Underground and the best things to do in London.

Looking for something in particular? Use the quick-links below to jump to the exact section.
Weather in London
Below are the average temperatures across the year but it's worth remembering that weather in the UK can be unpredictable. Getting an unannounced hail-storm or bout of hot weather isn't unheard of.
Rain is common in London, even in the warmer months. Waterproof clothing and/ or umbrellas will be useful. But don't let that put you off. London can have beautiful weather in the warmer months. Relaxing in one of London's many parks, soaking up the sunshine, is a popular summer pastime.
January 5 °C | February 7 °C | March 9 °C | April 11 °C | May 14 °C | June 16 °C | July 19 °C | August 19 °C | September 17 °C | October 13 °C | November 10 °C | December 7 °C
Currency in London, United Kingdom
Currency in the UK is the Pound Sterling (GBP) – £
Bank notes are for £5 and higher.
There are 100 pence to the pound and coins are in units of 1p, 2p, 5p, 10p, 20p, 50p, £1 and £2.
These are a couple of nicknames you might hear!
Quid – pound/pounds. For example, "40 quid" would mean £40.
Fiver – £5, usually a £5 note.
Tenner – £10, usually a £10 note.
Top London attractions and things to do
There are so many fun and amazing things to do in London that we couldn't possibly list all of them. There are attractions to visit, iconic monuments to see and a wide range of fun experiences. These are our top places to visit in London.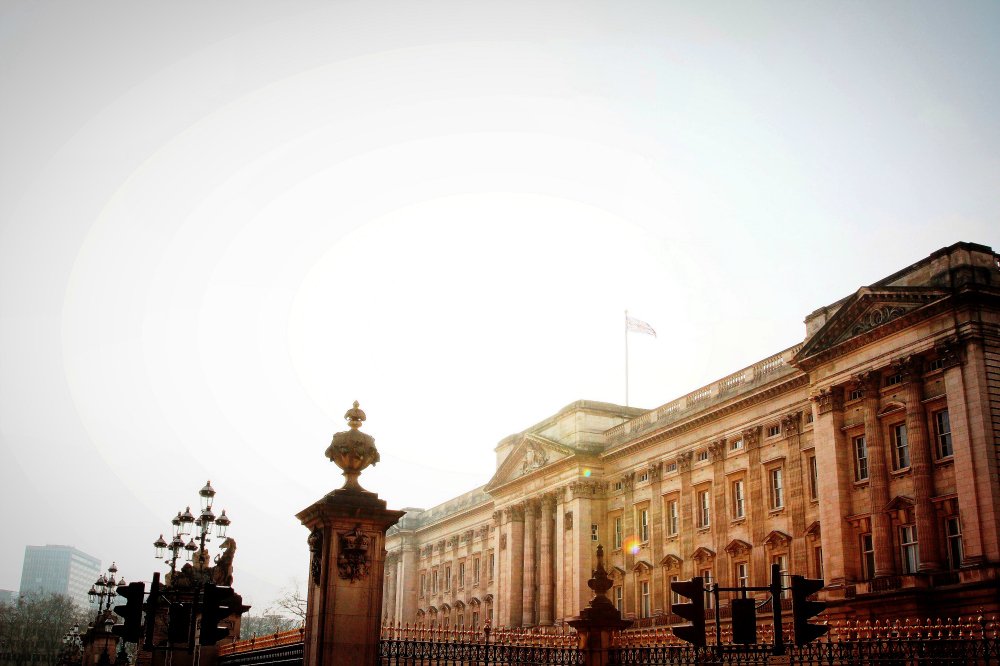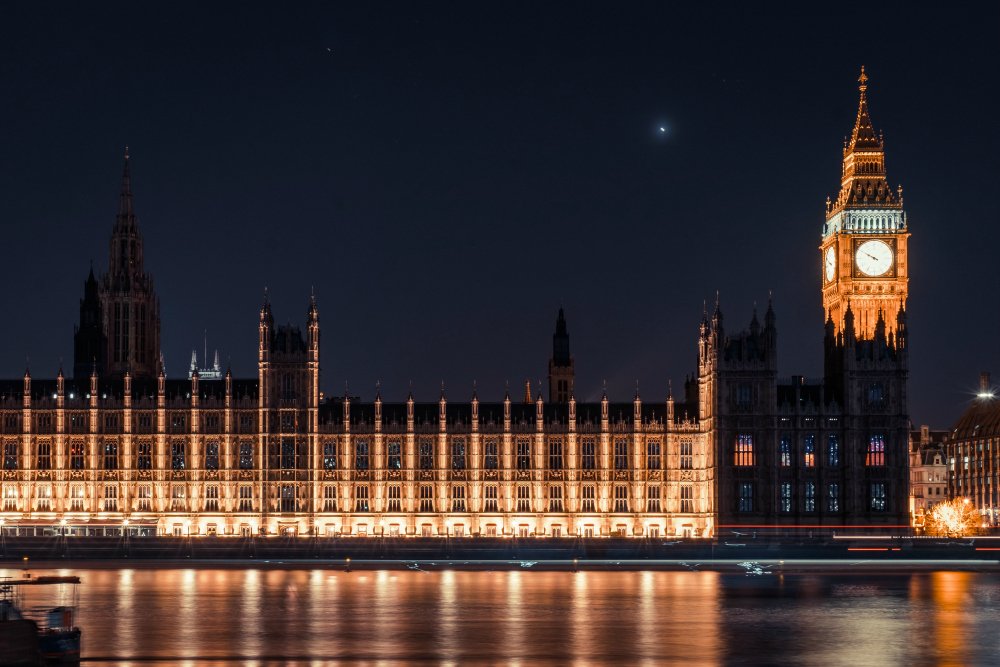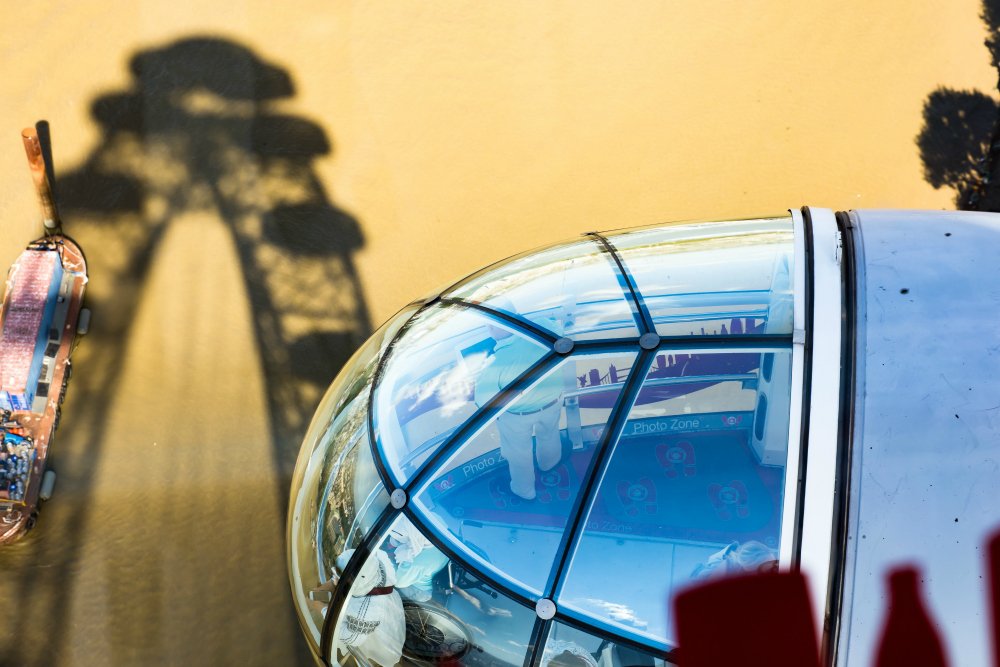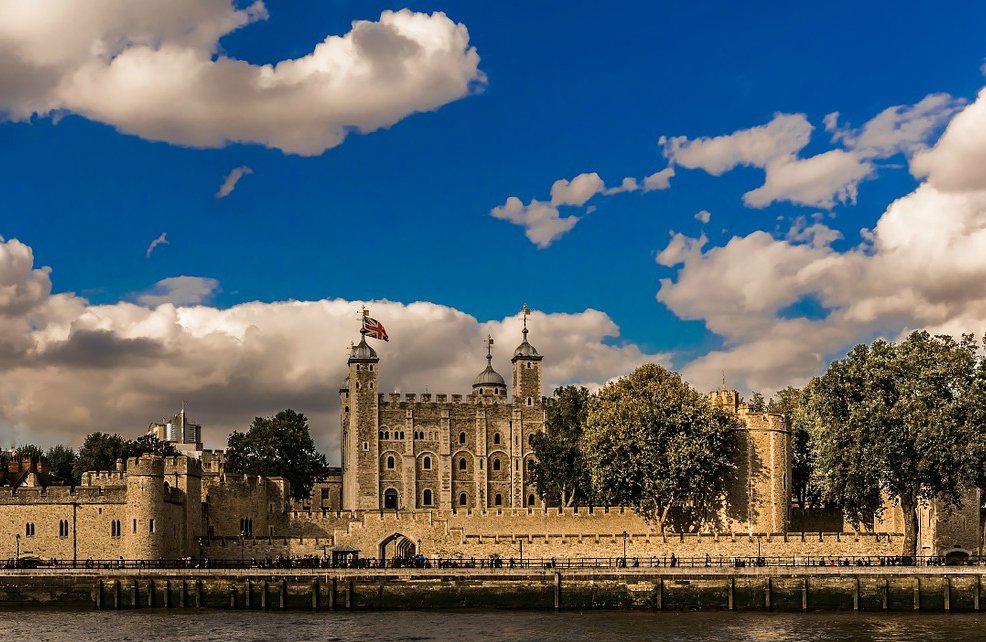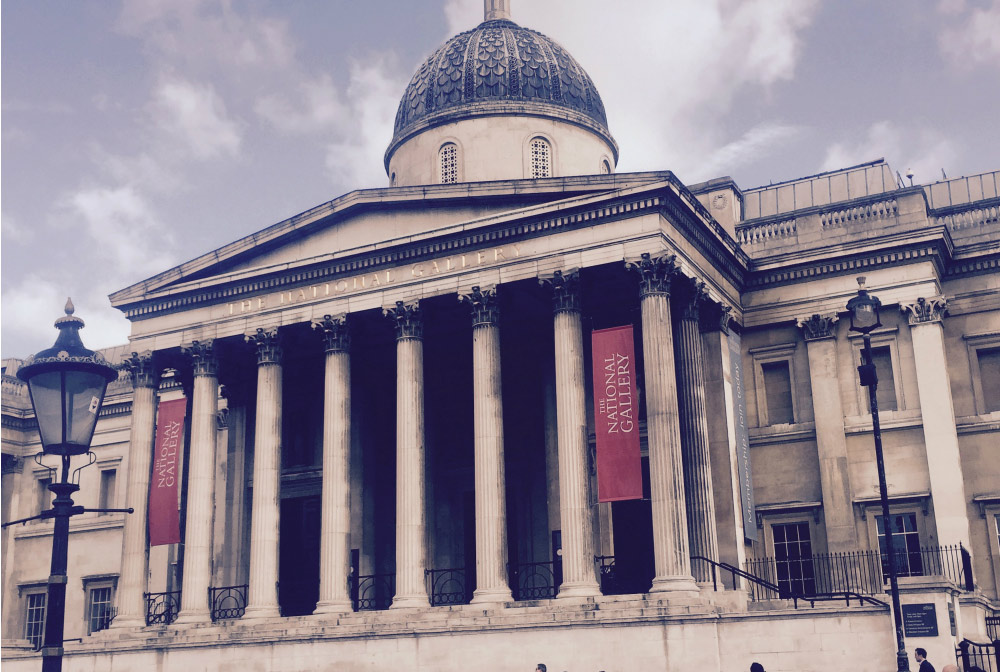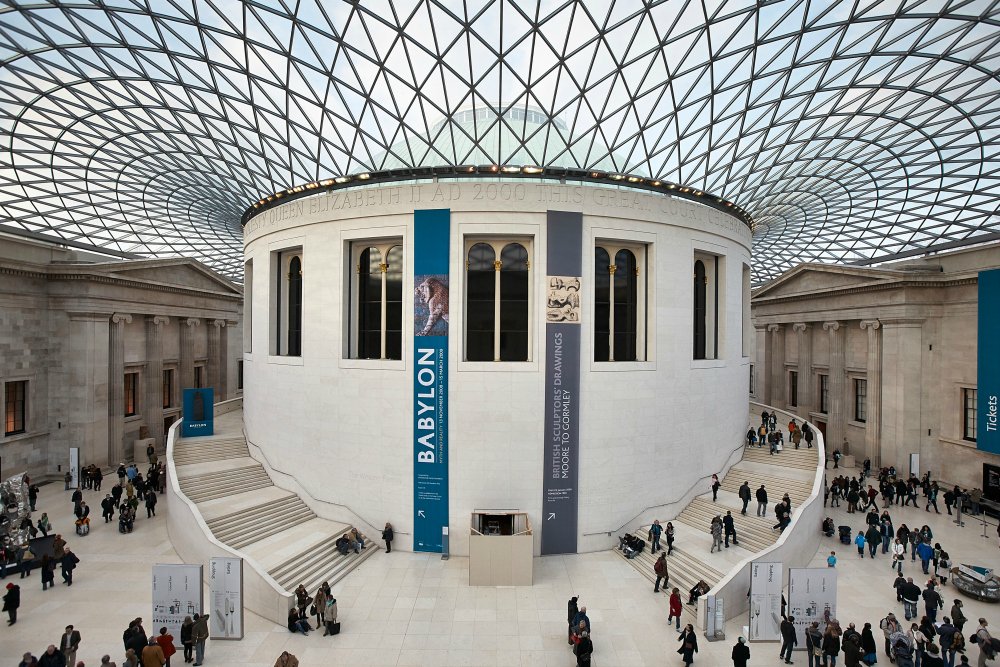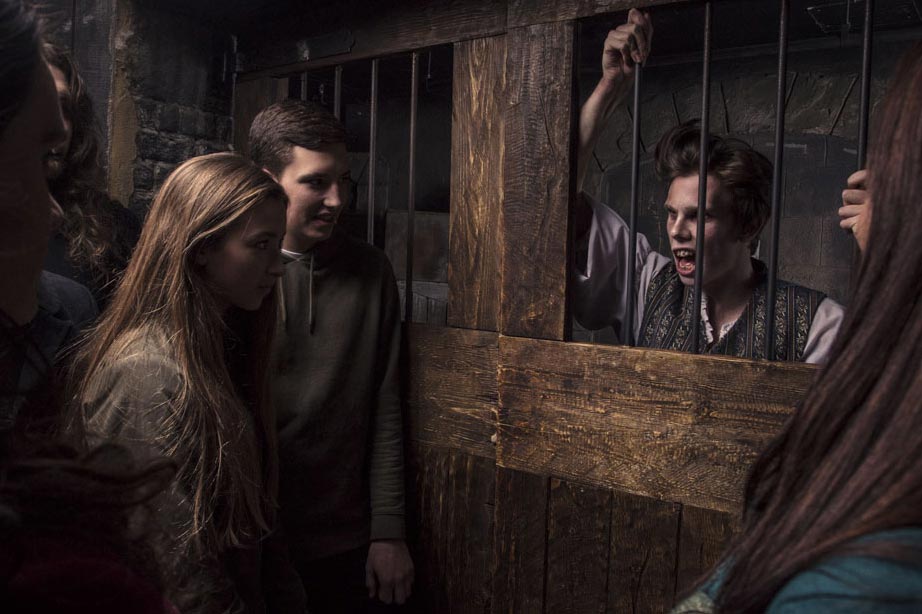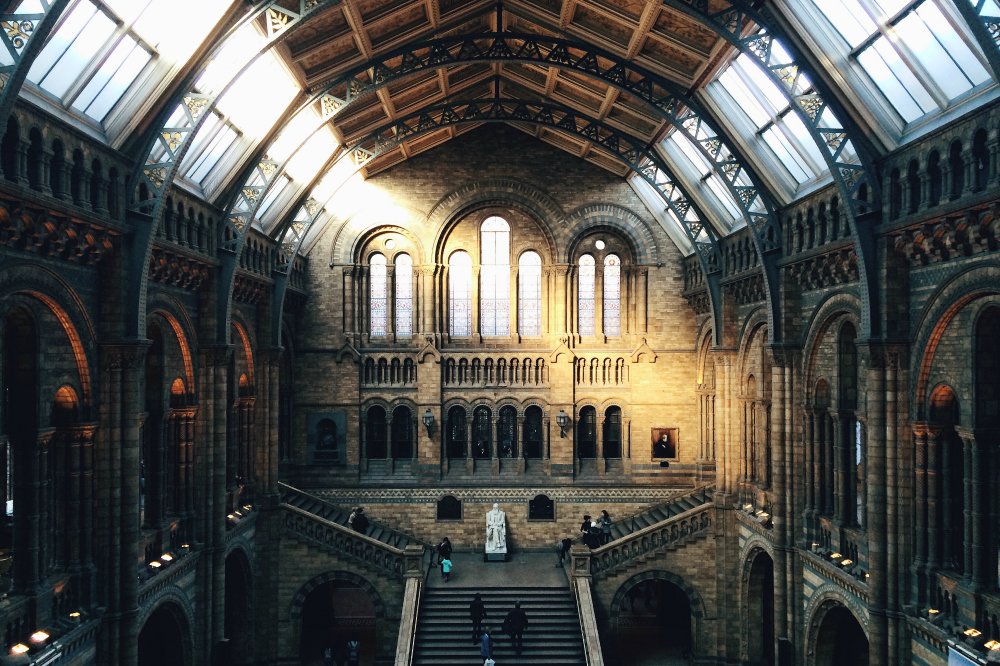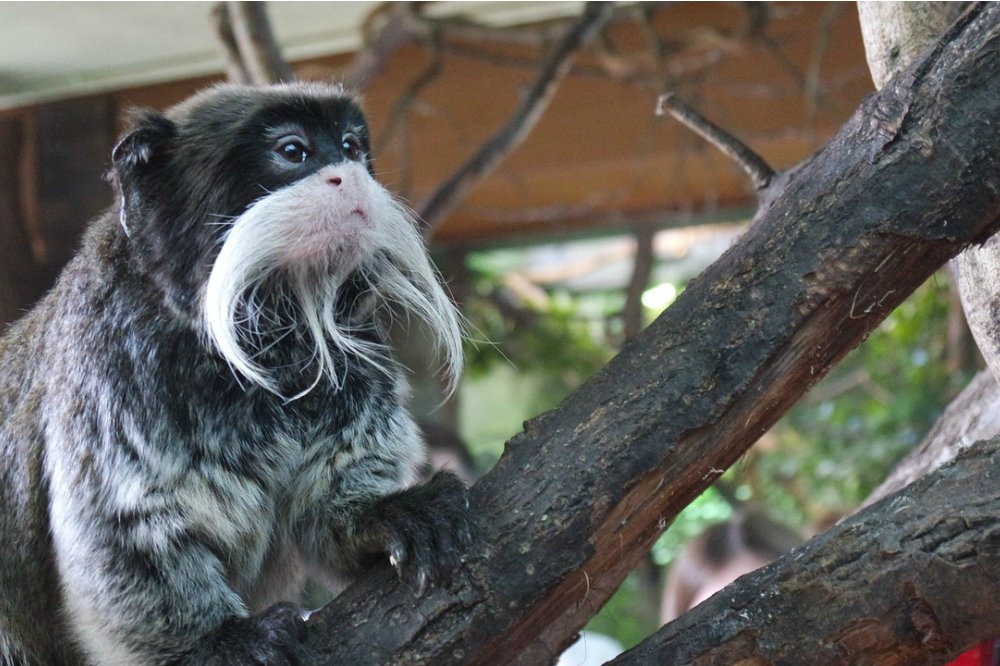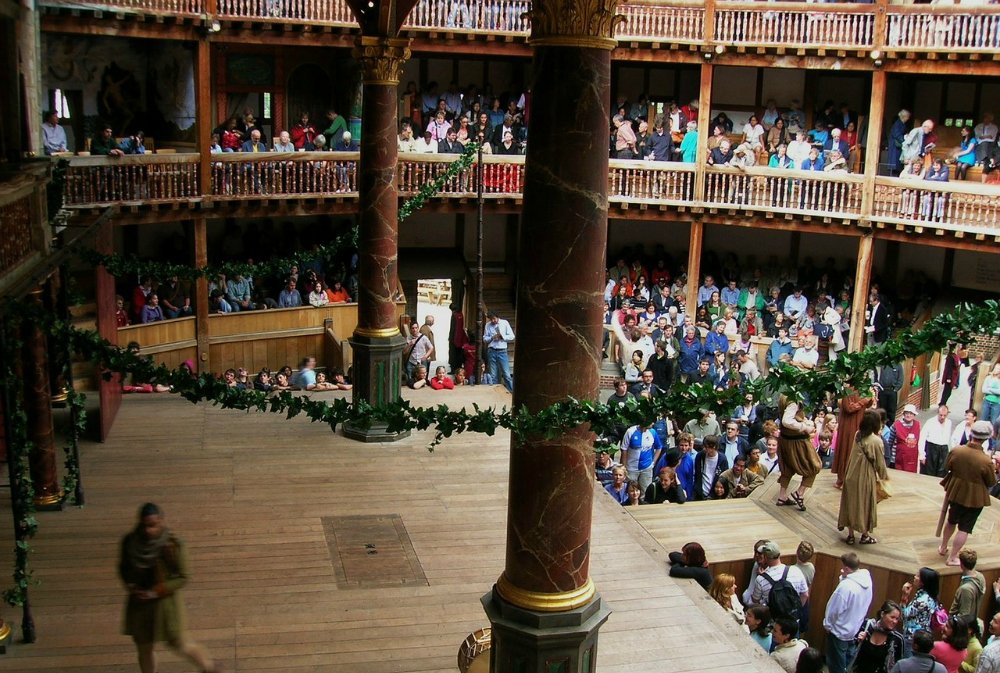 Buckingham Palace
If you're visiting London for the first time, seeing Buckingham Palace has to be done. Watch the famous "Changing of the Guard" for a spot of British pageantry and tradition. For dates and times of when this can be seen visit this website.
Houses of Parliament and Big Ben
A trip to London wouldn't be complete without a photo of Big Ben*. Simply take the Tube to Westminster and you'll be right next the Houses of Parliament. You can tour the inside of the building but pre-planning and pre-booking is required.
*Big Ben is actually the name of the bell and the official name of the building is Elizabeth Tower.
London Eye
The London Eye is a relaxing way to get views of the city and interactive tablets provide information on the landmarks and monuments you'll see. Avoid peak times however or you'll spend more time in a queue than on the wheel itself.
Tower of London
The Tower of London is a structure that has 22 towers, but the first of them, The White Tower, is the oldest intact building in London! If you're after gruesome history, ravens, Beefeaters and the Crown Jewels, this is the place to go.
National Gallery
Whether you're an art lover or not, it's difficult to not be impressed by the collection that is housed in the National Gallery. Here you'll find art by Leonardo da Vinci, Van Gogh and dozens of others. A visit to the gallery is also easy on your wallet because access is free.
British Museum
The British Museum is huge, has an enormous range of exhibits AND it's free to enter. Within its walls you'll find ancient artefacts, fossils, modern art and much more. Highlights include the Rosetta Stone and the Jericho Skull.
London Dungeon
If you like your history to be a bit more… theatrical, then this is the place for you. During the tour you'll meet a variety of colourful characters, watch interactive shows and go on underground rides.
Natural History Museum
Here you'll find giant fossils and fascinating science exhibits. This is a perfect day out with the family because there is so much to see and do. Young kids will especially love the T-Rex and Triceratops.
London Zoo
Meet monkeys, penguins, meerkats, gorillas and hundreds of other animals. The highlight of this particular zoo is "in with the lemurs", an exhibit that lets you walk through the lemur enclosure and get up-close with them.
Shakespeare's Globe Theatre
Unlike any other building in London this is a replica of the Elizabethan theatre. Here you can watch Shakespeare plays just how they would have been seen when the playwright was alive, including the standing area at the front.
Tipping culture in the UK
It's less common to tip in the UK than it is in other countries and in most cases tipping is done out of politeness.
If you go to a restaurant, especially if there is a large number of you, there may be a gratuity charge added on top of your bill. If there is no gratuity charge you can tip 10% – 15% if you think the service was good.
Tipping in bars, pubs and clubs isn't usually done unless you're receiving table service.
Emergencies
Dial 999 for an ambulance, fire engine or the police.
Dial 111 for non-emergency medical help.
Visitors with a valid European Health Insurance Card may be covered for medical treatment. Visitors from outside the EEA, who don't have insurance are charged at 150% of the NHS rate.
Internet
You don't have to go far to get an internet connection in London. Free Wifi can be found in most coffee shops and fast food restaurants but smaller independent places might not provide it.
O2 Wifi and The Cloud offer free Wifi hotspots across Central London in stores, coffee shops, restaurants and in London's financial district.
If you're using the Underground, over 250 Tube stations have free Wifi provided by Virgin Media.
The London Underground aka "The Tube"
The London Underground is London's public transport network that includes underground and overground lines run by Transport of London. (TfL) The Tube is extensive and is a quick way to get around the city.
Londoners and tourists alike are in love with the Underground, especially the London Underground map. The Tube Map is a beloved design icon that you can find printed on just about anything, from bags to shower curtains.
Tube Map
The map of the TfL services is called the Tube Map and includes the Underground, Overground, DLR (Docklands Light Railway), TfL Rail and London Trams. There is also a rail version of the Tube Map that includes all of these plus the National Railway routes.
To see the official TfL London Underground map and plan a journey in London, download the Tube Map app for free.
How to use the London Underground
The Tube Map looks really complicated at first glance and planning a journey can be tricky. We recommend using the Tube Map app to plan your route and know which easily find the best tube train to take.
On Fridays and Saturdays there is also the Night Tube which is a 24-hour service run on a limited number of lines. For the rest of the week the Tube trains stop at about 00:30 but on Fridays and Saturdays some services will continue through the night.
For more information on the Night Tube read our blog about it. You can also check the Night Tube Map (available in the app under the "Night" tab) and use the app's "night service" setting to plan journeys at night.
Before you go anywhere it's also worth checking the Walking Tube Map. The Tube Map doesn't accurately reflect London's geography, which means that the walk between 2 stations could be quicker than you think.
Did you know? About 55% of the London Underground is actually above ground.
How to buy tickets for the Underground and use an Oyster card
The Oyster card is one of the easiest ways to pay for transport in London. You can buy one from the ticket machines at any Tube, Overground or TfL Rail station. They're also available from Visitor Centres and can be ordered online if you live in the UK.
To use an Oyster card, touch it against the yellow pads on the barriers to "tap in". A green "enter" will appear and the barrier will open for you.
You can also buy a range of paper tickets from ticket machines including 1 Day, 7 Day, 1 to 6 month and annual Travel cards. To use a paper ticket, slide it in to the slot at the front of the barrier, face up. The barrier will say "enter" and let you through.
Other ways to pay for the Underground
If you have a contactless card, Apple Pay or Android Pay you don't even have to buy a ticket before travelling. You can tap your card or mobile device to the Oyster card reader and go through the barriers. You will be charged an adult's pay as you go fare with the included benefit of daily and weekly capping (as long as you use the same card/ device every time).
For more information visit the TfL fares and payments page.
Did you know? You can also tap-in using a smartwatch if it is set-up to use Apple Pay or Google Pay.
Accessibility on the Tube
Accessibility can vary across the network. The Tube Map shows which Tube stations include step-free access from street to platform which is useful to know if you are a wheelchair user or travelling with a pram or baby buggy.
For greater detail on how accessible each station and platform is, you can find ratings and information in Tube Map's Android app. The ratings are categorised in to levels so if you have trouble walking, are a wheelchair user or even if you just have a lot of luggage, you'll know how easy it will be to reach the platform.
London buses
The red bus is an icon of London and riding on the top deck of one can be the best (and cheapest) way to see the city's sites.
Planning a journey on a London bus
There are thousands of bus stops in London and hundreds of routes, so planning a journey on one can be quite complicated. We definitely recommend using the app Bus Times London to help you plan a journey. Select 2 places, stops or landmarks and let the app find the best routes.
Bus tickets, London travel cards and the Oyster card
The number one thing to remember when getting on a bus in London is that you can't pay in cash, so you need to make sure you have the right ticket or card before getting on.
You can tap in using an Oyster card or contactless bankcard on the yellow card reader.
Buses will also accept paper Day Travelcards or a One Day Bus & Tram Pass.
Where to buy a ticket for the bus
You can buy Oyster cards and paper tickets from Oyster ticket stops, ticket offices and ticket machines at Tube, London Overground and rail stations.
Bus fares
From 1st March 2022 on Oyster or contactless cards with pay as you go, it's £1.65 to ride a bus for each single journey with a daily cap of £4.95. You can also take advantage of the Hopper fare that allows you to ride on a second bus for free if you transfer within an hour and tap-in with the same Oyster or contactless card.
Accessibility on buses
Every London bus is wheelchair accessible and has a designated wheelchair space as well as priority seating. Anyone with a child buggy may also use the wheelchair space however they will be asked to give priority to wheelchair users. For more details on TfL's wheelchair priority spaces visit the website.
Watch out! A contactless card can only be used for one person at a time. If you are part of a family or group, you will need to buy tickets or Oyster cards for each person before getting on the bus.
Other transport
Trains
In some circumstances it's quicker to use the train than the tube. An Oyster card can be used on trains in London and ticket machines are available at all rail stations. The myTrains app can be used to plan journeys and book train tickets.
TfL provide an official Rail Tube Map that shows the train routes laid on top of the London Underground lines. You can see this map in the Tube Map app.
For visitors arriving at Heathrow airport there is a Heathrow Express train to London Paddington. On the Tube the journey would take almost 50 minutes but the Heathrow Express is a swift 15 minutes.
Trams
If you're travelling outside of Central London the you might use a London Tram. The tramlines are located south of the river, at the bottom of the Tube Map. They run between Wimbledon, Croydon and locations in South-East London.
River, bus and ferry
The River Thames isn't just for sightseeing tours. There are regular River Bus services available and you can access these using an Oyster card.
Close to London City Airport there is a ferry that links Woolwich to North Woolwich. The ferry carries vehicles as well as pedestrian passengers.
Taxi
The black cab is another London icon and they are easy to find in central London. You can also use a minicab however you must pre-book one with a phone call or through the use of an app. Minicabs that take passengers without a booking are illegal in London.